---
The Books of the Year 2019: 1 Federation. 2 Oumou.
Every year we read one of my books together, out of the 60 I have written so far, free of charge, in three languages: English, Esperanto and Spanish, disregarding the original language I used when I wrote every one of them. This year we are reading The Federation, the second last book I published in Amazon, which I finished translating and uploading it here in two months. That's why now I start now translating and uploading another one, the second volume in my Prostitution Trilogy, which is much longer than the previous one.
As usual, the procedure is publishing a new chapter every few days in English, Spanish and Esperanto, and leaving it for free reading for the remaining of the year, after which you will be able to read it from Amazon for a small fee. The previous book The Federation will be here also till January 1st 2020 both in English and Spanish, though the Esperanto version will remain here sine die.
Have a happy reading!
Up to now we have read: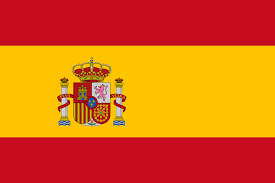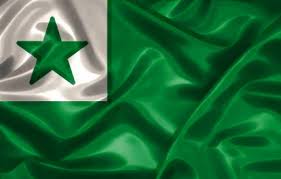 A Children's Tale, or The Soldier and the Witch (July, 2016),
The Taliban's Sin, or The Sad Life of Abdul Saleh (August, 2016),
Amen, of From the Other Side, or What I'll Never Tell You (September, 2016),
The Psychologist (October, 2016),
Grandpa & I (November 2016),
The Year I Was a Woman (December, 2016),
The Book of Angel Chronicles and Demon Anecdotes (2018), and
The Federation (2019, published on the 25th of February).
Oumou, the Ebony Haetera: this book.
If you can read Esperanto, you will be able to read the whole of my books, as I translate and upload them. If you want to learn Esperanto, you can ask the American or British Esperanto Asociations for guidance on how to, as they will supply you with a lot of information about easy and cheap courses on the subject.

---
Oumou,
the Ebony Haetera


by Jesus Angel





This book is dedicated to every woman
who considered becoming a hetaerea
at any moment in her life.
In the pages which follow
she might find her what if...

It also may remain as tribute to
Stephen Crane and Alexander Dumas,
whose Maggie, a Girl of the Streets
and The Lady of the Camellias
gave me inspiration
to write this book.

The contract.
Problems.
Red lights.
A trip to Oumou's mind. (You can read it here, in the introductory article in my page).
The typist.

Back home!

The trip.
Bemba speaks clearly.
Treason.
Sequels

Rose and Senda:

A talk to granny.
Thinking.
The news.
The chrysalis becomes a butterfly.
The last supper.
Retired.
Good milk.

Senda's baby.
The Spanish teacher.
The end.
Bibliography.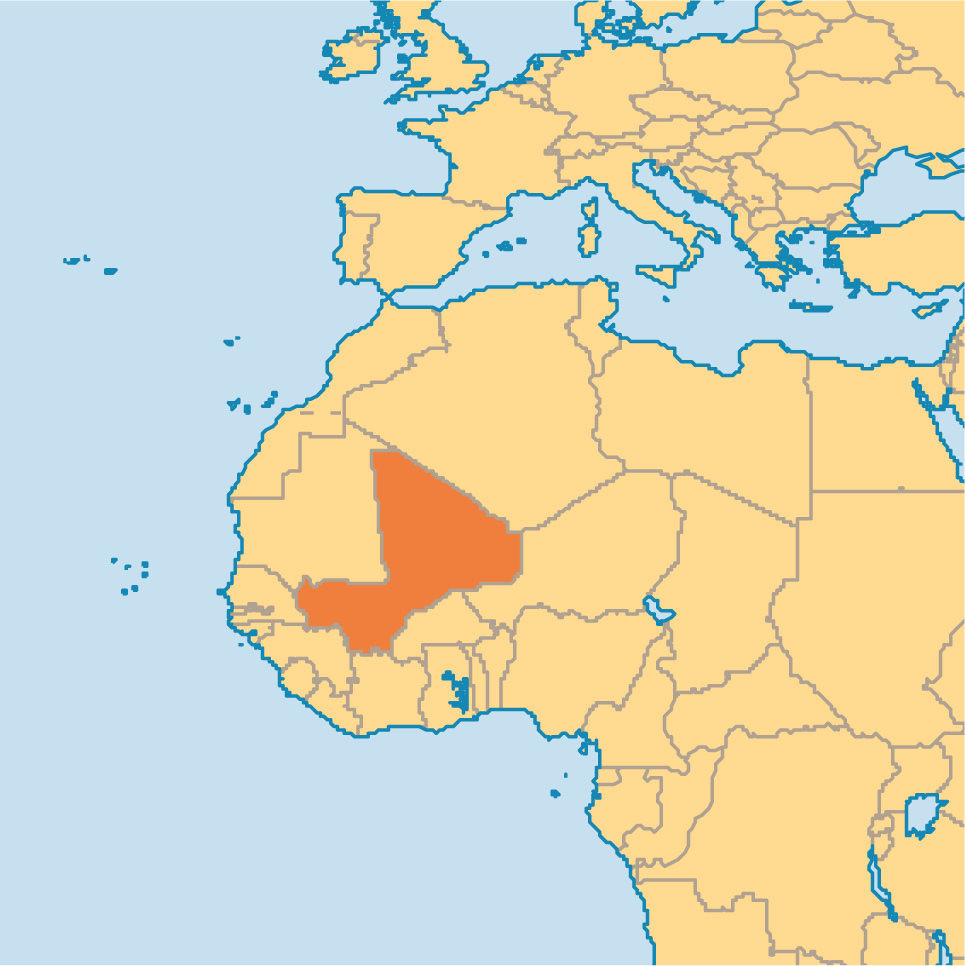 Oumou was born in Mali. She had come in a patera into Nares Beach, Puerto de Mazarrón, Murcia, Spain, and as soon as she set her foot on the ground of her Promise Land she started walking day and night till she could stand it no longer and fell down in an open field. All the time she was walking she fed on the fruit she found on her way, insects, grasshoppers, grass, the things she found in rubbish bins near cottages and little villages where she ventured to get in at night; but notwithstanding all this she weighed less and less by the day. Till she fell on the ground. It was ten o'clock in the morning of a Summer day.
How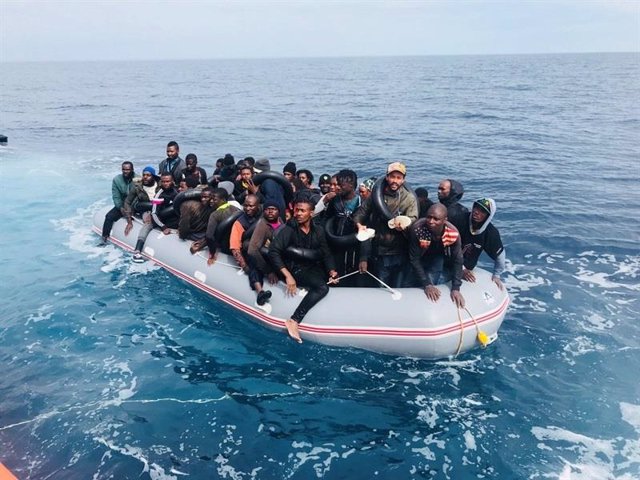 had she come there? Should she not rather stay in her town, with her family and friends, instead of escaping so aimlessly from everything she had, her relatives, brothers and sisters? The world was full with wolves, as her mom used to tell her, who were ready to eat up little sheep like her, a vulnerable young girl who was not ready for life and had never seen but her parents and brothers and sisters, maybe a few neighbours? Always her elders. And they cared for her.
She was the fiancée of Ramadan, the richest man in the area. He was older than her, he was already thirty and she was only twelve. But she was afraid of that man. He thought all the village belonged to him, and some day it would belong to her, too, according to her mother. If she could control her temper, that is.
But she knew the world was much larger than her village. And though she did not know what she wanted, she did know what she did not want. And she did not want to be with that man, bearing his children and looking after them for the whole of her life. It would be a miserable life.
«You don't know what you are saying», her brother told her. «I have to go with dad before dawn to look after our sheep, and while you are here with mom and you can eat what you want, I have to fast till lunch time, and I can't eat what I want usually».
Yes, according to her brother it was advantageous being a woman, even if it had disadvantages, too. But what could they do? That was the way it was since the beginning of time, and they could do nothing to change that.
«I can go away», she had told her brother once. But it was not a good idea. Her dad knew about it and gave her a beating. And then told her Fanta's story: she had been a runaway girl who had been found after she had got raped and her throat cut. Probably somebody in the village did not want her to tell who had raped her. «The world's evil, my daughter», her dad said while she was still crying from the beating she had just got, «and nobody is going to love you as much as your mom and I, and also your brothers and sisters. We do care for you. And the best thing for you is to marry the richest man in the village. You don't know it still because you are small, but I made you a favor by beating you up».
But she did not really agree. Little by little she devised her runaway plans, though she did not know where to go.
«Towards the Sun», she overheard a friend of her dad's say once, «there're the countries of cold. They needn't work the land, and if they must, they use machines for that. There everybody eats every day, and the government takes care of the people».
«Then I'll go to the Land of the Sun», she told herself. «I'll go to where the Sun is, or I'll die on the way».
Six months later her mom called her aside so that her little sisters could not listen, and told her to get ready, as everything was already set for The Great Day. The following day she'd be turned into a woman, according to her tribe's rites. That afternoon she was absent minded. She remembered what Sira had told her.
Sira was a little older than her. Around a year earlier she'd been turned into a woman, too. But it had not been as they both had always imagined: she had been taken to the desert, where there was nobody. There her own mom had seized her while another woman, from another tribe, put her dress up and caused her a lot of pain between her legs. She had bled a lot. She had fainted. While she was being brought home she was crying and bleeding all the way, and when she could touch herself again, she noticed there was something missing there. She had it much smaller and she found it difficult to piss and have her menstruation. And now it was her turn, Oumou's. But she preferred dying rather than suffering that. She felt very upset and unhappy. She visited Sira, who told her she felt well again. The worst time was the first three months after it, but now she was ok. Oumou came back home and told her mom she was tired, and went to sleep.
The next morning, before sunrise, when nobody was awake yet, she slipped out of home. She opened the door noiselessly and started walking. By midday she was already in a place she did not know, always following the Sun. On the second day she could no longer understand what people said, but she kept on walking, always following the Sun. She ate what she could.
And then, after many days, she found the sea. She had never seen it. There she met a lot of people who wanted to go to Sun Land, too. They called it Europe, the Promise Land. The place where everybody is happy. There was a very large beach where many large wooden ships were being built. She asked and they told her those ships were going to Europe. But she had to pay a lot of money for the fare.. She had no money, but someone told her she had a pretty body and was young and strong. Surely she could get a job and earn enough money for the ticket to go to the European Paradise.
But the job she got was not washing dishes our looking after children, but going to bed and let those horrible, ugly, untoothed, old and hideous men do things to her. The first time she could not understand what he spoke, but the man gave her a few bank notes and pulled her dress upwards. Moneyless, she let him do it. She remembered about Sira when she felt that pain between her legs. She shouted a lot because it hurt, and when that man finished, she saw there was a lot of blood. The man was very afraid, too, and gave her more money, and then she stopped crying. When the man was already away, she touched herself and discovered that it was not smaller, but bigger, and then the pain was less, it had almost disappeared. She went to the toilet and pissed easily. She saw there was a shower and soap and towels, so she had her first shower in months. Then she went to bed and slept till the following day.
Along the following months she learnt the language which was spoken in that country, French, and her working conditions got much better: men paid for the room and also gave her money, so she could have a shower and sleep in the hotel every day.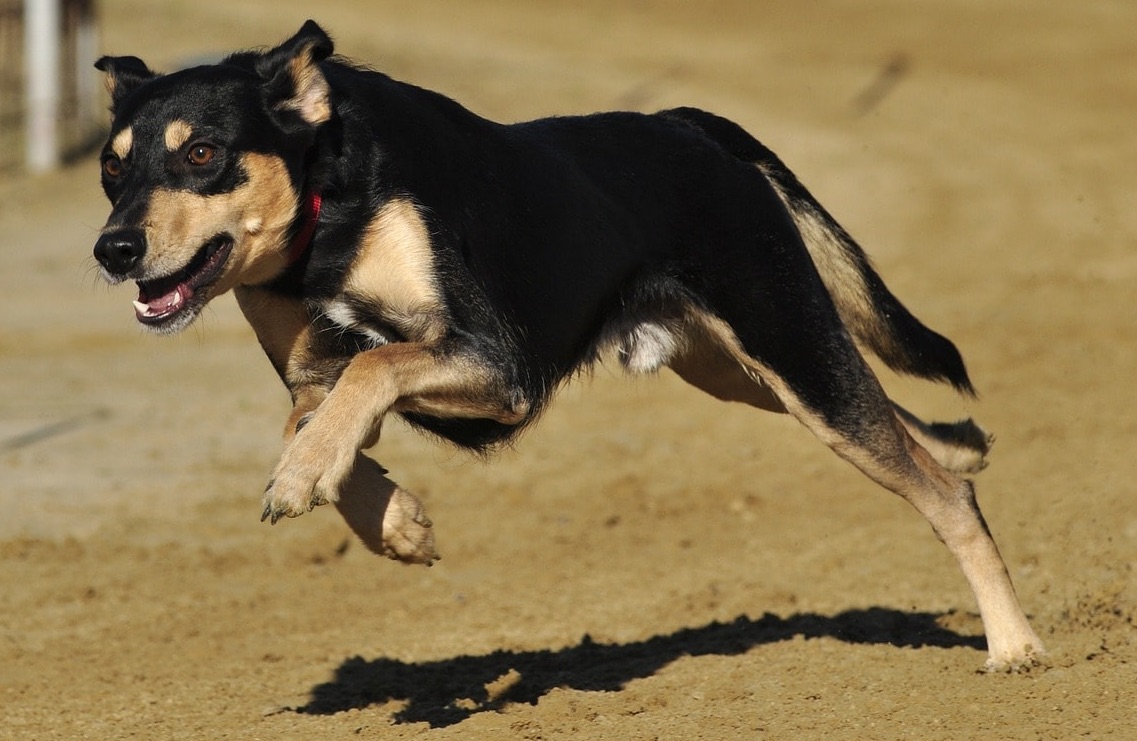 At two in the afternoon she felt something wet on her face. She opened her eyes and saw a huge dog, who was greeting her with his tongue, in the way dogs greet people. Before she could wake in panic, she heard a man's voice:
«Brisk! Come here!»
The owner of the dog and the voice, a fifty year old man, nearly bald and half the hairs at the back side of his head totally white, came near the unfed and frightened Malian girl. He realized instantly that she could not move or stand, and touched at the bottom of his heart by the girl's evident misfortune, he took her in his arms and into his house. He was surprised to notice she weighed less than 30 kilograms, even if she was sixty centimeters over one meter tall.
Eufemio's wife thought it was an accident:
«Husband! What have you done? Did you run her over with your tractor?»
«I found her half dead on the field, Elvira. Come on, get the bath ready and bathe her while I prepare something to eat».
Fifteen days later she had recovered some of the weight she had left on her way and had learnt some Spanish, enough for them to know she was an illegal immigrant and had no papers, but with real fear to be sent back to her country. She could not tell them yet, as her command of the language was still not good enough, that she had escaped from her country, parents, fiancé, from her whole life, because they wanted to mime her, they wanted to excise her, and to avoid hell she had suffered another, may be worse, hell. She had gone across a desert and bought a seat in a vessel with her body in Mauritania, and then in a little boat in high sea as far as the coast, and then she had not stopped walking till she arrived in there, near a little town in Cáceres called Torrequemada.
Eufemio should have told the police he had sheltered an illegal immigrant from Africa by mistake to save a lot of trouble for himself, but he honored his name and was a good Samaritan to the end with her: he gave young Oumou a job. She was not the first one to be employed by him: near his house there was a barracks building where ten other immigrants from different countries slept: six men and four women. Oumou would be the eleventh. During all the day, from sunrise to sunset, they picked up strawberries, watched the fields, scared the birds away and ran to get away if they saw any movement in the Torrequemada road, or if they heard a whistle like the one everybody had hanging from a string around his or her neck.
Elvira did not agree with the way her husband had to exploit the immigrants:
«We have to ask them to be legalised instead of profiting their cheap manpower!», she told him as often as she could.
«Yes», he used to say, «but meanwhile, what do we do? Shall we report hem them so that they are taken back to their countries and suffer again whatever forced them leave?»
«It is not our problem», Elvira used to say in a very little convincing way.
«Now it is, honey. If they knew, I'd be in jail and they'd be deported, and you'd have to do their jobs, or else see our farm get wasted from lack of care. We have neither the money nor the strength to work it ourselves, and we'd go bankrupt. Everybody would lose in the long run. And they have a roof and food while they decide what they want to do…»
Elvira was quiet. She was fed up with her husband always turning everything the other way round so as to have his own way. And then he exploited those poor people. They were working the whole day long just for a dish of food at midday and another one at night. And at the end of month everyone got sixty euros. Two rotten euros a day! That was how they had got that farm back to life when it had been on the verge of disappearing, only a few months before, when Dimitri and Tania came running from the French police, who had nearly caught them. They were really afraid of the French policemen, or anything similar. After them other eight immigrants came and they could breath in peace when they saw that they got a job instead of a police report.
But Eufemio was a good guy: he really looked after them, he talked to them, so little by little they could learn Spanish. Some of them went away with time, and tried other jobs. Sometimes the police got them and they were sent back to their countries, though some more fortunate ones got the residence papers and eventually Spanish nationality.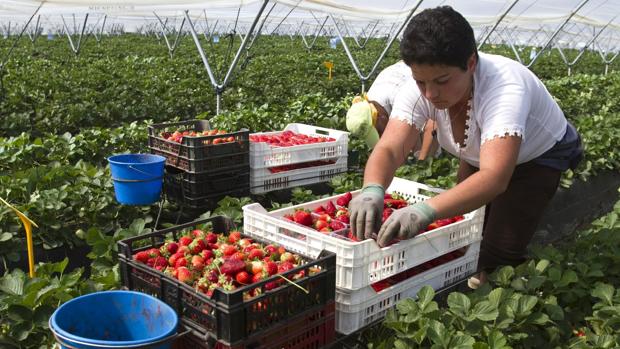 After a few months' stay at the farm also Oumou managed to speak Spanish correctly. So one day a Ukrainian Girl called Alona made her a strange proposal:
«Oumou, how old are you?»
«Twenty, Alona».
«Twenty! I thought you were thirty at least. You should have been very young when you ran away from Mali», the Ukrainian said in surprise. She had smuggled herself into Spain by train, and so her coming into the country had been much less painful than Oumou's.
«Yes. I was twelve. It took me a couple of years to reach Mauritania, and then I needed to work for years to get the money for a place in a patera».
She recalled the terrible things she had to do to be able to eat, to sleep in a dirty place full with insects, but which at least sheltered her against wind and rain, and to get the money those bastards demanded to get her into Europe in ships which would never pass any inspection by any competent authority.
«Well, look: I met someone from my country who is working in a club five kilometers towards Torrequemada from here. She's going to work in a coastal city by the Mediterranean called Alicante. She's going to work on her own in a flat she rented through Internet. She proposed me to go with her and I talked to her about you. I told her you are young, clever and learn fast. God, yo learnt more Spanish in three months than I did in two years… Well, I told her you are willing to work in whatever is needed if it is less painful than this, and you are easy going, in spite of the hardships you've been through».
«What is the job like?»
«Prostitution».
Oumou could not avoid recalling her traumatic experiences in Mauritania. Her first client had deflowered her. He had been scared and gave her more money than she expected. She had smiled then at the thought that pain was much lighter than the one her family wanted her to undergo with excision. While she had been at Eufemio's farm some of the men had proposed sex to her, first for free, and then they offered money. She had accepted finally for 50 euros, twenty-five day's salary. When you are poor dignity, honesty and shame matter less than eating every day. Fifty euros was her price, and she had done that out of loyalty to herself, to leave the hole she had hidden earlier, even if it was the least painful hole she'd been in her whole life. She thought and understood, in her own way, her culture was the first and worst hole she had escaped from. To do so she had to fit into bigger and bigger holes, which had more space: her great aimless escape northwards, always to the North, meeting new cultures, breaking other languages till she reached Mauritania, where there were organised mafias. There she was first told about Europe, the Promise Land, where people were rich because they were paid a lot for just a little work, and so that was where she wanted to go. But she had not a plan. Just going Northwards, and once in the North she'd choose her best option. Her first option had been walking. Walking a whole lot, non stopping for any reason. She did not want to go back to South. She did not want to see her family again. She wouldn't go back to her country because she'd be mimed, and she might die. She was very afraid. She flew when she was still a child, and now she was a woman, but that crazy fear was deeply rooted in her brain.
«So how are you going to that place, Alacante?»
«Alicante. It is a very old city. By car. Alona has a white, Spanish car, which I think is called Ibis, or something similar. It will take one day to get there, because we have to go across Spain.
Half Spain in a day, she told herself in awe. It had been much more for her to come to Cáceres, though she had been on foot all the time, aimlessly, always going North… But when she learnt the language, she understood from Eufemio that what she thought North was really Northwest, and so she had not died because of the cold in Soria or Aragón, and she had gone to Extremadura, instead, where the weather is nicer. Apparently a good totem was protecting her.
«Think», Alona went on, «tomorrow you can be by the sea in a nice place, nicer than this one, with pretty dresses and decent food every day».
«Will I have to prostitute myself a lot?»
«Merilou says once a day, to start with. Later it could be less».
Once a day, she repeated to herself. In Mauritania she had more than ten clients every day, for three years. Nearly eleven thousand times in all. That way she could get the fortune those mean people demanded from her for a crappy seat in a ship crowded with fleece and rats, and then in a hand made dinghy like boat which was good for a single journey only, and it was abandoned on the beach to the mercy of waves, as everybody jumped ashore as soon as he or she could and nobody worried about it.
To Oumou's expectant silence, Alona went on:
«We'll be in a flat, the three of us. We'll help one another, as if we were a family».
As a family, she told herself. A three sisters family. It was like a dream: what she had never had, since what she left in Mali could not be regarded as a family… The people who want to harm you in the name of a stupid tradition are not your family.
«I accept», she said, convinced.
The plan could not be better.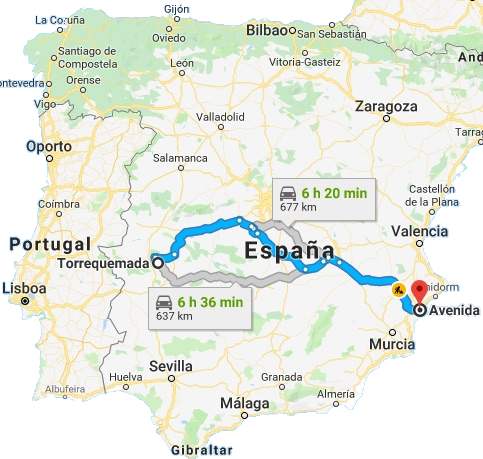 The best thing was that they had a friend with all her papers in order and she had thought of everything in advance. The wrong thing was that she could not trust that Merilou, as she had not met her yet. And she did not know Alona very well, either. She was at Eufemio's when she came. She was a silent, quiet girl. She was a white skinned blonde who looked at everyone in distrust. But she soon noticed a stream of good feelings between them two. Perhaps the blonde one saw in her an even more helpless girl than herself. At first they could not talk, as Oumou could not understand the language, but as she was learning it, the Ukrainian girl started admiring the black one, as she learnt so fast. She soon knew more Spanish than her, and within a few weeks she talked much better and with more knowledge than any of the other immigrants in the farm, who had been much longer in the country. Oumou was like a sponge, as she absorbed every word she heard.
But the best advantage was that she had very little to lose. Perhaps the police could find out her not having any papers. In that case they could kick her out of the country. But she'd come back. Or she'd go to another country. Anything but going back to Mali. She was afraid of Africa. She had decided not to go back there alive.
That night Oumou could not sleep. They got up very early and went to say goodbye to Eufemio and Elvira. They told them they had found a good job in Madrid, but they did not tell them the details. Elvira was very glad for them. «They are not being exploited any longer», she thought. They were going to be home maids. The husband, more down to earth, guessed they were going to work as whores; but there was nothing he could do to prevent that and he wouldn't try even if he could: «If you don't get on well in your new job», he said, «you can always come back here», he offered.
So at ten o'clock in the morning Merilou came to the farm in her white Ibiza SEAT. She picked them up, with their little luggage: just a little case for both of them. Just a couple of underwear pieces and a dress, besides the one they were wearing. They were not in rags, but they were very modest. And a rough coat each. And so, without looking back even once, the three of them started for Spanish Levante, the part of Spain where the Sun first rises. Oumou never looked back. She was always attentive, watching what there was for her in front, ready to avoid any danger.
When they were going around a town in the province of Toledo, Quintanar de la Orden, a traffic policeman stopped them. Oumou was very nervous, but she said nothing. She even didn't move. She was on the rear seat. Apparently Merilou had exceeded a speed limit, because she was driving at 90 where she should have been at 60. The policeman, a young man, asked her for her documentation in a very nice way, and Merilou gave him her driving licence with a smile. The young man scolded her in a very fatherlike way for her speeding, and she told him, in a helpless smile, that she had not noticed, but she would not do it again. The policeman found it very funny her little child's face when caught in a misdemeanour and gave her a smile back and the driving licence, and told her he was not fining her this time, but she had to be careful because she had two other lives on the tip of her fingers, and then he let them go. The three girls could not believe it. Never a policeman had been so human, so understanding, so nice to them.
After a twelve hours trip and three stops to eat on their way, they arrived in Alicante at long last. After looking up their map a couple of times, they finally found the apartment they had rented at Maisonnave Street, very near El Corte Inglés, a famous department store. They were at the very commercial city center, just by the historical centre.
The apartment was really a penthouse 200 square metres large, with five bedrooms, out of which they'd use only three. Oumou had never had a whole bedroom just for herself, and that made her very happy. It was a real luxury for her. She could not believe it. For the two Ukrainian girls that was coming back to their way of life, when things were good in their country. they had had a private room before, at their respective parents' houses, though with less luxury than now, and they had never had a bathroom inside their bedrooms before, as there was one in every single bedroom in that fantastic apartment. But for Oumou, who had grown in a numerous family, that was a dream never seen before. At home, back in Mali you had to go to the toilet in the countryside, in the open, and personal hygiene was done in the river, in the best way you could imagine, as they were things nobody talked about, and thus nobody did properly. That's why there may be so much child mortality. But, anyway, now she really felt she was a person. For the first time in her life she felt she was important. More than being the richest man in town's wife. And she was whole, not mimed. That apartment was like Snow White's Castle to her, the Ebony Beauty.
And there she was, in the South East of the most Western and Southern country in Europe, ready to earn her daily bread. With the help of her good totem, who must be somewhere helping her at long last. Oumou felt her totem had already woken from its long lethargy and had decided to look after her. And she felt easy, comfortable, with it. So much that she created a name for her: Abenat, the model, the one who sets an example.
But things had not gone so wrong for her, if you thought of it better: she had escaped from her family, who wanted to mime her. She had undertaken very hard situations, true, and her stay in Spain was still uncertain, and the possibility to be discovered by police and sent back to Africa was still very high, much higher than at Eufemio's. On the other hand, she felt very comfortably with these two girls, even if she did not know them well enough not to be sure they did not want to take advantage of her. In a white men's world, being with a nice little black girl could be a novelty for Mediterranean males. But now two white girls were all her family. She did not trust them a hundred per cent, but she trusted them more, much more than her real family, not like the one who were so only from a biological point of view, but had cared so little for her. Yes, they wanted her to get married with someone important in their tribe, someone who granted her and her children to have always something to eat, thus they wanted to mime her so that she could never deceive her husband and thus he could repudiate her, giving her back to her parents when they were already old and could not feed her.
Between both options, mimed in her country and married to a rich man in her village, or unmarried and a whore in a foreign country in another continent, but whole, she preferred the latter. She'd rather be a bitch in the first world than a honest comme il faut wife in the third one.
The day after they arrived in Alicante, while they were still organizing things, she went to the harbour for a walk. Then the three of them went shopping and she saw smart and simple dresses for the first time in her life. In her country people wear dresses which have a lot of very bright colors and complicated embroidery to show the high rank of the family, but here expensive dresses were simpler and more comfortable to wear.
«How will we pay for this?», she asked Merilou.
«With our bodies. Don't worry, Oumou, as we are paying with my credit card, we won't pay till next month».
Oumou understood nothing about what was happening. Merilou was an expert at buying with a card, because when she was working in that road club she had a regular salary and she bought and paid the following month.
«Then», she said, «we'll have much more money than what we are spending today».
Oumou still did not understand a thing, as only what she had bought, and Meriou had paid, cost over a thousand euros.
«Eventually we'll buy better clothes. This is just to start with».
Oumou had never had silken underwear or demi transparent negligée. What was all that for?
«It is our working uniform», Alona would tell her later. She thought Alona was overdoing things, too. but as long as Merilou paid, the other two should not complain, Alona said winking at her.
«Don't worry», she said, «I'll help you always».
After they got an extensive wardrobe, they got a shower, dressed and went to a Galician restaurant which is very near their home, in fact next door. They ate till they were filled up, and Merilou paid again with her credit card.
«You know you'll have to pay me one third of the common expenses when you can».
«I have no money», Oumou said. «And I think I'll never have so much money to pay my share».
Alona cackled and as she cuddled her protectively soothed her: «You'll be surprised to know how much men will pay to enjoy that pretty black body of yours, love. Do not be afraid, you are with friends».
Oumou could have cried. For the first time in her life she was not alone. She had friends. Two.
After supper they went for a walk together, arm in arm, telling on what they had gone through in their countries of origin, trusting their secrets one another, on how they had ended up there, in front of the Mediterranean Sea, and also about their plans of future. The Ukrainian girls wanted to go back to their country as soon as possible, but Oumou was not so willing, not at all.
When they came home, late at night, and Oumou had already had a shower and was in her new silken pajamas and her slippers and she was finally lying on her fluffy bed, she felt she was the lady of her home for the first time in her life.
But everything was not a rose garden: Oumou had been a prostitute before, but then she had been forced by survival. She had not been enslaved by any pimp, but she had been forced by the terror she felt for the idea of coming home, or dying on the way. She wanted to live better, and living in her tribe with something missing in her body and in her soul was not living. She did not want her mom's life, or her grandmother's. She wanted something else, even if she did not know clearly what that thing was. She had been told that in the North, in the Land of the Sun, people were happy. And she wanted to be happy. She wanted to live with no suffering.
The problem appeared six months after they started
working. They had ruled out ads in newspapers. Instead they invited customers in hostess bars and the hotels in the city center, the finer ones, since by that time they had progressed so much that every one of them could buy a full wardrobe and the two newcomers into the job had paid Merilou their debt. Now they paid the rent of the apartment easily and they were even considering buying it.
That day they were in the Palma Hotel, at Saint John Beach, in its luxurious ballroom. The porters did not bother them because by their looks they seemed hotel customers and because in those places there are usually more men than women.
They were soon dancing gaily, first they three together, but after a little time three men in their forties came to them and wanted to be intimate with them. When they said their price one of them left in great anger, but another man, a bit younger, had overheard them and said he was willing to pay the three hundred euros Alona asked for her favors. They took them to their rooms because they were customers in the hotel.
One hour later Merilou came down, happy, with her money in her bag…, to find that Oumu and Alona were not there. She phoned them, and they said they were at home.
When she met them, they told her the story: Alona's client had gone mad and started shouting and hitting her. The customers in the neighbouring rooms had called the hotel security service and had to seize that beast before they could rescue the girl. They had requested her to stay to sign a declaration for the police report, but she decided to go home. She called Oumou and they both went away. It had been a bad service. Oumou's customer had paid, but Alona's had not. That day they understood they could have problems with crazy clients who could seem nice people at first. That's why they stopped getting new customers and decided to work only with their regulars, even if with the money they got from them was enough just for the rent, the food, and just very few things.
«We have to employ one or several security guards», Merilou said. She was the girl with the big ideas.
«That costs a lot of money», Oumou said.
«Think it over… Even if we pay him two thousand euros a month, we'll be able to work every day for a lot of hours, and even if we invest more money, we'll earn more, too».
The next day they published this ad in the city newspapers:
We need a security guard.
And then Merilou's cell phone number.
At seven o'clock the following morning the phone woke them up:
«Good morning. My name is Gustav. I'm calling for your ad».
Although several other candidates called and had interviews along the day, Gustav impressed them more than the others
because of his personality and physical strength. He looked like a real gorilla for so wide were his shoulders, and because he was very tall, and also his serious countenance. His voice was very deep, so they thought all that gave him an impressive look which would deter the violent, if one of them escaped their filters, to do something stupid. They soon reached an agreement on money, as two thousand euros is much more than what a security guard earns usually, and the job was not really demanding. He'd have to let their clients in and answer the phone from a table at the entrance hall, without losing sight of a little panel where three green lights were always on. If one of them turned red or simply was off, Gustav would have to enter the concerning room to carry out the troublemaker.
Gustav had to act only twice in the year and a half he was working there. But he got too used to it, and he started to argue when the girls had to do an outing, and then they understood it was his free time, above all when it was a week-end, so they agreed an extra money for every outing: €500 for the whole day. That halted his complaints totally, and then he wanted them to work outside on weeks ends, since that could mean an extra pay of €1000, half his regular salary, and if it was two weekends, doubling it.
When he escorted them he did it incognito, and he had never had to act, really, but they felt much safer. When they were alone in an out of town detached house, Gustav accompanied them as far as the door and picked them up at the same place when they finished. He usually talked with a member of the household and he often was invited to get into the servants' part of the house. But always the cell phone link with his protected one was unbroken.
Yes, Gustav was good at convincing everyone, chiefly women. His mistake was thinking that was going to work with his bosses. They were women, ok, but they were his bosses, and also foreigners who had suffered a lot because they were in a foreign land the way, traditions and laws of which they did not know, and so they had to learn them the hard way. And Gustav was their good man, the one who protected them. But who protected them from him? That was what they started to question themselves when he tried to abuse his status to gain working advantages.
Oumou did not like him too much from the very beginning, because he reminded her of her own father in some gestures. She still remembered that fatherly talk her dad gave her when he was trying to convince her the beating he'd just given her was for her own good, and the best thing for her was to let her genitals be mimed so that her husband could never repudiate her for deception: without that sinful appendix she would never feel any pleasure or like for any man but her husband. And he, her father, wanted her, his daughter, to be happy.
And Gustav, for some strange reason, reminded her of his father. Maybe because both of them gave her protection in two different times in her life. Maybe because she felt physically inferior to him. It was good he was big and strong to fulfil his duties to them three. But that was self-defeating for Oumou.
So when he suggested them an increase in his salary, was very clear:
«Two thousand euros a month», she said, «is more than enough».
«But you gave me no increase in nearly two years».
«Well…», Merilou started.
«Well nothing!», Oumou interrupted dryly. «We starved for too long to start giving money out now».
«And you should increase my outings, too», the man insisted. «I risk a lot for only five hundred euros».
«How much do you want?», Alona wanted to know.
«Not less than seven hundred».
«You two give them to him, if you want. I will not».
After a two hours discussion there was no agreement. Then Gustav gave them his keys and went home in rage. But it was only staging. He knew they were going to give in sooner or later. They could not be with no security for very long. And it would be difficult to find another security guard who did not want to take advantage on them.
Yes, Gustav thought his plan was going to be successful in the long run. But he was overconfident and lost the game…
A month after Gustav went away in rage, they had not called him again. Certainly it was not the same thing, and they had to be much more careful than they used to, but they wanted someone they could trust, and not a Mr. Muscleman with no brains who wanted to take advantage on them, three foreign, immigrant women.
In one of her usual morning walks, Oumou met some NGO activists whose aim was to help, among others, people in her original country, Mali: Oumou had already got the local accent, so people who heard her speak thought she had spent the whole of her life in Alicante city, as she not only spoke Spanish perfectly, but she also spoke Valencian much better than the aboriginals there.
«Imagine», that young woman was telling her, «you have to fly from your country because of political or ethnical reasons…, would you not like anybody to help you, anyone from the First World, even if it was with only a little amount of money a month?»
You have to fly, Oumou thought, political reasons, and help with a little amount. Those words crowded inside her head while she smiled at that girl.
«Did you study?», she said at the end.
«Yes», she answered. The girl was young, but Oumou was still not very good at telling the age of well fed white girls.
«University?»
«Yes. A year ago I finished Civil Engineering».
«Civil Engineering? What is that?», Oumou asked. Seeing that young girl she wished she'd gone to university, too, but all over those years she was busy fighting for her life and freedom instead of attending a learning center, like this girl. Oumou often wondered how her life could have been had she been born in a country like Spain. But she finally was here, after her long trail from a place she could scarcely call home, taking her degrees on life in Mauritania and her doctorate in Alicante...
«I am called Rose», she said, «and with my degree I can design and supervise the building of ports, canals and ways».
«Ways?»
«Yes, any kind of roads».
Design, Oumou thought. She imagined a large, long motorway from her village to Alicante and Merilou driving her in her white Ibiza car all the way.
«And you can get a lot of money making roads?»
«Well..., you know..., the crises... I would if I worked in my profession, but you've got to work on something. You've got to make your living. I can scarcely get to go by. I cannot buy fanciful dresses like yours, but I can't complain too much..., at least I have a job».
What a pity!, Oumou thought. With machines and other people this girl could have built the roads on the way I walked on my bare feet. Yet she feels unhappy because she can't dress like me. And then Oumou did something unexpected: she took off her Versace jacket and put it on Rose's shoulders.
«It suits you well. I give it to you. When you're ready I'll explain to you how I earn my living. I live in that building opposite», she said pointing at the door. «On painthouse B. I'll see you again».
So speechless Rose saw how Oumou got into that building while she was staying there looking at the entrance door while holding the expensive jacket with her hand just wondering at what had just happened.
Fifteen minutes later Rose was still trying to sell some peace of mind to some passers by when she saw Oumou come back in a different, yet equally expensive, dress. On her hand there was a very fine bag made of suede, and on her other hand she had a perch with the rest of the dress the jacket of which she had given her only some minutes earlier, and also a white silk blouse.
«Take this», she said. «I think the blouse is your size. When you come and visit me, you can wear this on my behalf».
She kissed her and went away before Rose could do or say anything.
Gobsmacked, she saw how Oumou disappeared and dissolved into the crowd who were walking in the city centre. Was it just a dream?, she asked herself... But there, hanging from her hand, there was still the expensive Versace dress, such as she had never seen and which she could never buy with her present wedges.
Rose looked for her boss, gave her the questionnaires, and went home.
---
If you'd like to support the creation of works like this one, you can buy this ebook in Amazon in
English
,
Spanish
, or both, if you wish to practise any of the three available languages. The Esperanto version will always be
available to you here.
---
REMARKS.-
Torrequemada means burnt tower. Back to reading.
---
If you liked this book, you might be interested in the rest of my works. You will always find an updated list of them in my page.

However, may I remind you of the tales we have shared in this page so far: