My works
Updated on Wednesday,
August, 16
th
2017 at 21:09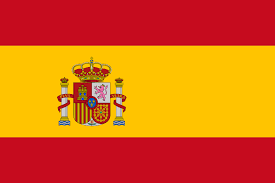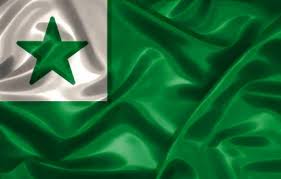 ---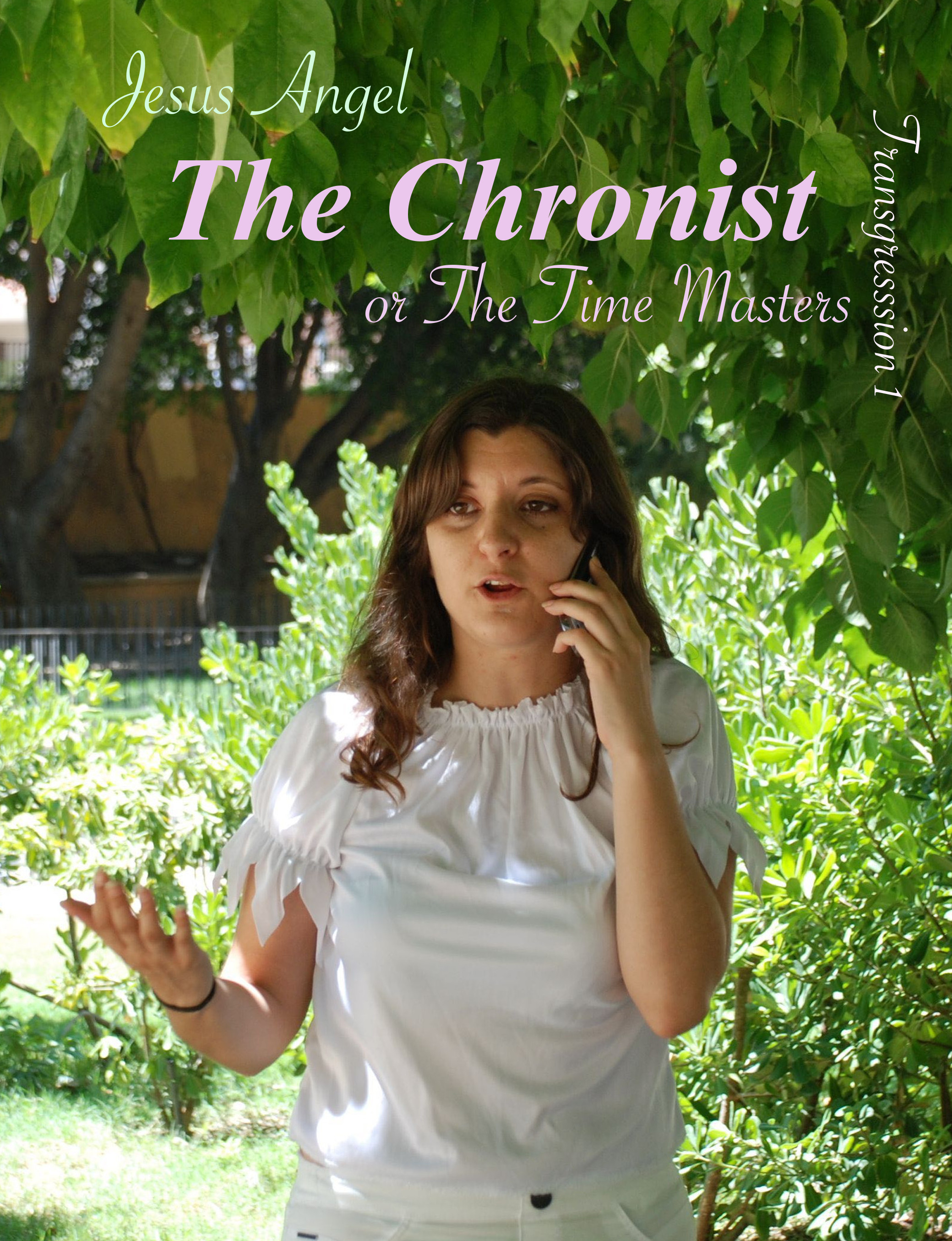 Every month we read a book together, out of the 50 I have written so far. Up to now we have read The Psychologist and The Year I Was a Woman, but the remaining works will follow one after the other in this web. Together with the English version of my works, there is also a Spanish one, which will be deployed in another part of this web, chapter by chapter, and an Esperanto version, which will always contain the whole of the book in its proper place. If you can read Esperanto, you will be able to read the whole of my books, as I translate and upload them. If you want to learn Esperanto, you can ask the American or British Esperanto Asociations for guidance on how to, as they will supply you with a lot of information about easy and cheap courses on the subject.

Now we are reading The Chronist, or The Time Masters, the first book in my trilogy Transgression, which I titled like that because in the course of this first volume it will be explained how matter is transgressed into a new realm the existence of which the reader may have never suspected..., and it might exist only in the writer's mind, thanks to literary freedom, and the reader's, thanks to the pact with the author. Or it might exist really, because it is something which is not alien to the average reader's mentality and that of the common citizen in the 21st century.

NOTICE that as this book is so long (around 400 pages on paper in its Spanish verson) and I am translating it from Spanish into English and Esperanto, it will appear in all the three languages little by little along this year, so I thought I'd rather call it The Book of the Year.

Anyway, and as long as you lend me your attention, I'll guide you on the journey around the world a retired teacher from a small town, Cieza, in Murcia, Spain, driving his old Ford Fiesta. He meets an extraordinary woman, Vanessa, in a magical country, India, which haunted Jules Verne (twice honored in this book), and she saves his life..., and as we'll see along the story, she also saves him from the life he thought was going away from him, the life which can be turned and twisted once and again, always on board of his dear old car, and from his own old mental schemes, and also to make his golden heart to grow, as our old teacher is really unable to avoid helping those who need his help, like that young criminal in Burma, or a poor little escort whom he proves, that you can always do whatever you want, just in the way you can...


Even if in my previous Book of the month, The Year I Was a Woman, every time I uploaded a chapter I deleted the previous one, I decided not to delete the old ones this time, as I am conscious this plot is harder to follow, so you will be able to keep track of what's on till I have already uploaded the whole of a book, and then I'll leave it here for a few days, so you all can catch up. Then I will delete it, as usual, as well as the Spanish version, but unlike them, the Esperanto version will stay so that you can practice The International Language.

This book is organized in three parts:

Dramatis Personae.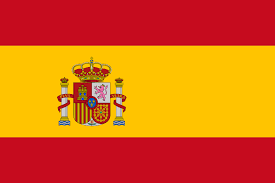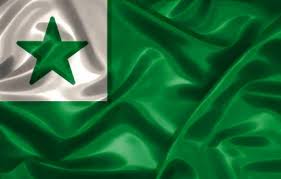 Vanessa takes over.
Sigh.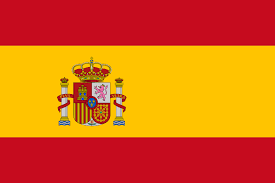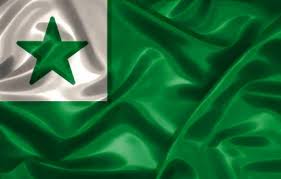 Getting ready.

Registering the Rose.
In the land of the Minotaur.
Tartessos bound.
The concert.
Monkey business.
Father Atlantic.
The influence of Full Earth.
Making sense.

North Europe.
Bear moves.

The South Seas.


Third part: Transgression ~ Training ~ Development
A philosophical question

.


Chasing a thought

:

The problem.

Metamorphosis

:

The big leap.
Flipping death (somersault).
Beyond Thanatos.
A goddess wakes up.

You can be a god, too

.
---
---
Dramatis personae

Remark: This role list is included here so that you know it exists and can come back whenever you lose track of who character we are talking about, but I strongly advice you to

ignore it for the time being

, so that you do not miss the pleasure of uncovering the plot at its own pace.
Andrea

expert in Old History. She lives in Athens.

Alexia

themother of Myrna. Expert in Old History.

Amytis

the wife of Nabucodonosor. Queen of Babylon.

Anselmo Selenio

the first child to Indalecio and Myrna.

Cándido

astronomer. Living in Caracas.

Karen

Burman waitress and call girl. She lives in Yangon.

Conan

expert in sysmology and vulcanoloy, a friend to Lupe. Living in Hawai.

Damil

medicine doctor in Old Babylon.

Edgar Allan Poe

novel, tale and essay writer. Living in Baltimore, USA.

Eleazar

secret agent for Nabucodonosor and merchant. Master of Srat and Sarfa. Living in Babylon.

Enrique

Indalecio's friend. Living in Filipinas.

Ibáñez

corrupted policeman. Living in Manila, Filipinas.

Indalecio

retired teacher who drives around the world. He was born in Cieza, Murcia, Spain.

Isabel

ex-wife to Enrique. Living in Manila.

Jesus

visionary. Apostle of non-violence.

Johakim and Ann

parents of Miriam. Living in Galilea.
Joseph from Nazrt
the pupil of Yeshua from Caná. Husband of Miriam. Living in Galilea.

Julian

favourite grandchild of Indalecio. Living in Murcia.

Jules Verne

science fiction novel writer. Living in París.

Lizzy

Mario's girlfriend. Living in Manila.

Lupe

geologist and geographer, friend of Damil. Living in Mexico.

Manuel

the son of Rodolfo, husband of Alexia, father of Myrna. Expert en Planetology and Celestial Engineering.

Mario

the son of Enrique and Isabel. Living in Filipinas.

Miriam

wife of Joseph. Living in Galilea.

Myrna

Vanessa's friend, second wife of Indalecio. Daughter of Manuel and Alexia. Mother of Anselmo and Rose. Living in Athens. Expert in Old History and Restoration, like her grandfather, the work of whom she continues.

Nathan

senior carpenter at Yeshua fom Cana's.

Rodolfo

grandad of Myrna, father in law of Alexia. Expert in Classical Culture and Restoration.

Roman

Sheba's husband and Vanessa's father. Living in Italica, Tartessos.

Rose

daughter of Indalecio and Myrna. Chronist.

Sahib de Tutub/Srat

the slave Eleazar sells Damil.

Sarfa

Sahib's mother. Living in Babylon.

Sheba

a doctor, Damil's colleague.

Shostris

scribe in Old Egypt. Living in Tebas.

Tennerian

Vanessa's teaching tutor.

Teresa

first wife of Indalecio. Living in Murcia.

Tim/Thet

young Burman murderer. Living in Yangon.

Vanessa

Indalecio's guide. Without her there would be no story to tell. Living in Greece. She is the chronist.

Yeshua from Cana

senior carpenter.

Yeshua from Nazrt

Miriam's son.

Zuma

Eleazar's wife. Living in Babylon.
---
Madras is a large city at the South East part of India. Its sunsets are similar to those in other parts of the world, but the Indian Ocean leaks out a special magic, a space and time depth, a charm which suggests past and possible times which I have never glimpsed in other places I have been to.
I was deep in these thoughts when I was suddenly conscious of your smile, your white teeth, so well aligned, so diaphanous, so clean, loaded with mischievousness and alleged complicity..., if we had anything in common before we got acquainted. But that was the first of you I saw, and even if that was impossible, now I remember you like a sort of Indian Cheshire cat, like the one in Alice in Wonderland...
«Vanakkam» you said, «Cieza nagaram yaeppadi ulladhu?» And then you laughed at my startled face, as I could not expect a beautiful unknown woman asked me, at the other end of the world, about my home town, where I still have a cottage. A place very few people in the world know that I still visit.
«Unakku ciezavai patri yaeppadi theriyum?», I mumbled more than asked in my limited Tamil.
«Inta nakarattil nāṅkaḷ ellām teriyum», you said, «maelum namakku akkarai irundhaal».
«What can there be of interest in a retired sixty year old man for a young local beauty like you?», I answered in English, which happens to be the only official language in the whole of that giant country.
«Well, if you are not afraid, I'll tell you», you said in your evident self-confidence.
But then things happened at an incredible speed, but even so I remember it all as if it were a film I saw a thousand times: in front of my astonished eyes, between us, about one yard from my face, there was a bullet which I saw turning around itself as if it was drilling the air slower and slower till it halted completely, up in the air. And then everything changed: the light was no longer reddish, but white, and I was not sitting, but standing, and you, my beautiful stranger, were looking at me so quietly, thinking probably what to tell me to take my out of my evident shock. We were in a small, well lit room, with a table and several chairs.
«What's happening?»
«Do not worry, Indalecio. Say nothing. Let me explain, but do have an open mind, please. I don't want anything bad to happen to you. Just keep clam. Danger is already over.
«I know you enjoy writing and traveling. I know you wrote two books, and now that your brand new retirement lets you, you want to write more, hoping someone will ever read them, even just for the fun of it.
«I have other virtues, but not that of patience to write and review what I have already written, and that's why I need a secretary who takes down the things I have to tell you».
The you stopped, smiled sadly before you added: «No, it is true that I cannot pay you for that, because I have no money. But may be I can do something for you in exchange, since I shall be certainly able to do for you many things nobody else can give you». To my startled face, you hurried to say: «No, I am not that kind of girl, I am not talking about sex, but other things which are much more exciting. But let me explain:
«We have just jumped through time, not space. We are still in Chennai, but not in the 21st century, but in the 58th. This is no longer the terrace at sea level you knew, but an apartment in a huge building a long time ago left behind. I chose it to show you all I have to tell you. That bullet you saw was not aimed at you, but at me, only that the shooter was not very good. You were going to die because of me, and that's why I jumped, prepared the first place and time I could think of, and then went back to fetch you just on time, when you were going to die by accident. If you are wondering, your would be murderer has been dead for thirty-six centuries».
This was too much to swallow. I got hold of a chair and sat down and leant on the table. She smiled and in a minute I had a cup of tea with milk in front of me. I drank a long sip and I pondered for a moment. Then I looked at her and begged:
«No, you listen to me and answer to my questions. It will be better».
«OK».
«What's your name?»
«In your century, Vanessa».
«Is it not your real one..? OK. I suppose you'll tell some time later. But I like Vanessa. It is pretty, I like the sound of it, and it fits you well».
«Thanks. I am glad to hear that».
«Are you from Earth?»
«Yes, of course».
«Do you travel by time with the help of a machine?»
«No, it is a mental ability».
«Mental?»
«Yes».
«Do you mean I can do it, too?»
«No, Indalecio. Unfortunately you can't, and you will never be able to do so. There is a little organ which human kind developed along million of years, and you do not possess it. On the outside we are not very dissimilar, but there is a very long evolution between you and me».
My disappointment must have been evident form my face, because you said at once:
«But don't worry, I will take you wherever you tell me. And whenever you tell me. What else would you like to know?»
«I'd like to know how you do it, but I imagine asking you is like asking me how I breath, or how I make my heart bit...«
«Well, I really think of a certain moment and then I appear there. But this is because I automated the process. When I was learning, I had to do very complicated mathematical calculations which would take me a lot of time to explain. But with practice I can do them automatically, even without thinking of it, though it is based on physical laws you would not understand. So, many people from my time do not live then, but in other times which they like more. In my time we are very lonely, our lives have not many events and, yes, it is boring. Our population is about ten thousand people in the world...«
«Ten thousand! That does not guarantee the release of generations...«
«Release? I am afraid, Indalecio, that I would have to give you a course on my civilization. In ten million years many things have changed, besides time travel».
«Are there any more important changes?»
«There are many, Indalecio. Yet, they are difficult to explain, so do not ask me to tell you how we work, or the whys of everything. I'll tell you, if you agree, some things which I consider unavoidable, I'll explain what I can, but do not shoot many questions at me, because I'll not be able to satisfy you. For many years I had to study the theory in which all this is based on.
«Well, but I'd like to know how you guarantee the release of generations».
«Look, Indalecio: you might be surprised to know that we are not only few, but not everyone of us can have children».
«Not everyone? You can't?»
«No», she denied as a matter of fact. «Unless I undergo a very delicate surgical operation and another not less important psychological adaption, but I never considered it necessary. And I do not think I will ever do so».
«Why can't you?»
«Look this is going to take us a lot of time. Every question is going to lead to another question, or several. It is not that I do not want to answer you, but it is going to be very slow and boring. You will see my world little by little, or even better, I'll take you there. But coming back to your question, women in my time no longer have the reproductive ability, except for some cases. The birth-givers must undergo a training along some years, but most of us, women of future, are not interested in that. We protect, of course, all our children as if they were ours, and to all our adults, too, if necessary, even in the most menial details. Our philanthropy is nearly genetic.
«The topic that worries you so much, the generation release, is solved in a way you may find weird: with our longevity. We no longer live for a hundred years, like you, but around five hundred, as an average, though what you call natural death no longer exists among us: when we thinks he or she already had enough, or gets killed in one of your things you call wars, or in an accident, or something similar. A short time ago Jane, one of my friends, climb the Everest and got frozen to death there. She had plenty of resources to escape death there, but she chose that romantic and sport-like death, which according to the local news paper was that of an imprudent tourist. Sickness are unknown to us, as our health service is really in our genes. We have no doctors, but bio-geneticists, and if a new illness appears, the develop the antidote and the cure at the same time. They learn from the illness of one to the benefit of the others. Yes, I know what you are thinking: we could live forever, but that is not a good idea. We don't kill ourselves because our bodies decay, but for more important reasons some day you, too, will understand».
«That's amazing. If that is your health system, what education system you have?»
«You won't understand, Indalecio. Our schooling takes our first hundred years. Along those years we learn everything we need. First with our parents, then at the Library...»
«The Library? Do you have books in the future?»
«Well, we do not have physical books. The Library is a metaphor we use to describe the place where children meet a series of specialists dealing with disciplines more and more restrictive in their own fields and scopes, but deeper in level, so that as one gets into his or her field it is as going up a ladder leading to what he or she wants to do in life. It is a very long process, and somebody romantic once called it like that, The Library, because it is really where human wisdom is concentrated forever».
«It is interesting the fact that it is a library, an atheneum and investigation center at the same time».
«Yes, more or less. And the most important is that it is run by volunteers. Finally, to end our education, we have to do some field word under indirect supervision.
«Indirect? What is that?»
«I think you call it field work: we are given a task and then we have to go anywhere else, including other times, to document and practice. Then we come back and tell our tutor what we did».
«So you get your title».
«Titles? No, we don't use titles. Everyone of us knows what he or she knows, and does as he or she wishes. But we'll never finish if we go on like this, Indalecio».
I paid no attention to her last words, as I insisted: «But if you are so few, you all live in the same place, don't you?»
«No, Indalecio. The truth is that we have a whole planet with nearly fifty million two hundred thousand square miles large, and so it would be a waste to concentrate just ia one or two of them, as there are over five thousand miles per person».
«So you don't live in families».
«Families such as you know them no longer exist in our century. And, frankly, we do not miss them».
«So are you scattered around the planet, then? I'd like to see that».
«Yes, it is beautiful. I miss it when I am in other epochs for a long time, with so many people around me».
«Well, I suppose the most similar place to your world is our Tibet».
«Tibet is the quietest you have, but to us it is too crowded. Silence sometimes hides violence, the strife for life. In our epoch there is real peace. Imagine a qoeld without television, with no roads, no airports, no machines».
«Waw, that must be only too much!»

«Well, I doubt you'd like it, Indalecio. It is also a world without books».
«Yes, you don't write any more, you say. But how do you keep your knowledge?»
«In our heads».
To my startled face, you added swiftly:
«No, boy, of course I, myself, do not know everything which happened, or the whys of everything. But in every field there are several specialist who knows everything in his own science, and that knowledge increases day after day with his or her own findings and communications among them. However the average cultue in my time is very complete. Every one of us knows more than any of your specialists, but, of course, we have had more time than them to study, very often with they, themselves, in our early stage of learning».
«So which one is your field?»
«It is something you'd call Practical Physics, but more exactly it is Practical Applications of Time Travel: I am what in my time is called a Chronist. I mean, I am a specialist on time. But I am also dedicated to its implications in the knowledge of old history and the possible uchronias which can be drawn from modifying or not a series of conditions...»
«Uchronias? What is that?»
«Yes. Actually it is a word from your time, Indalecio: it is studying what would have happened if we had modified something in the past. For example, if Hitler had had the atom bomb before the end of the Second World War, or if the Soviet Union had not fallen in the nineties, but in the fifties, or three centuries later. In our language the letter u is important in the end of the conditional tense.
«I understand», I said not understanding a lot, as my field had been languages, geography, history and music, but not physics or mathematics.
«Also», you added, «I am very interested on mathematics and general knowledge».
I stared at you and I saw something I had not remarked earlier: you looked like a girl, nearly a child, but your eyes and your words emanated an enormous prudence, and a rare experience very uncommon, such as I had never seen in anyone disregarding his or her age. Suddenly I asked you:
«How old are you, Vanessa? Ninety?
«Nearly: eighty, Indalecio», you smiled slightly. «You are starting to understand».
«Then you're a very well preserved, quite sexy octogenarian».
You laughed at my compliment, and then you said: «Well, actually, if we make a comparison with your life span, it is as if I were nineteen years old; and, my dear friend, in mine, you look as if you were three hundred».
«Oops», I said, «I feel really old!»
Then you laughed heartily and told me more things about your world, which is my own one, but only older, even though in your worlds age goes by much more slowly, so that everyone keeps always the same look... You laughed again and took those sad thoughts from my head. The truth is that I had always thought that sixty years old were nearly the end of my learning stage, after a whole life learning things, and then it was a very god age to set my knowledge in order and do something sensible with them. And then a young girl like you comes out of nowhere and tells me that I am wrong that it is only after a hundred years training when we can start moving seriously. And I felt a great envy because I was not you, or one of your folks, to be able to work for four hundred years more, at least, with all the tools I had been gathering into my brain for my whole life. I felt I was a limited child who is on the verge of dying before doing anything good.
But you gave me some peace, and you promised to guide me in the field I chose, and also added that you were convinced our association would be very fruitful for both parties. And that was very quietening, considering it came from a girl from the future, the one who could know about it by just jumping into forty years forward in time.
---
Today something incredible happened to me. I met a young, pretty, intelligent girl. She was a stranger, but it is true that I met her in a strange land. In mysterious, exotic India. But she was even more exotic. She was a girl from the future.
In her time everything is different. She said she lived in a farm in Greece, the cradle to democracy and political debate. But I could not understand the things she told me very well. She wanted me to write the story of her life, and in exchange she promised to take me on excursion wherever I wanted.
But now I doubt her to exist at all, as she might be just an illusion of my mind. I'd like her to be real, of course.
I have always thought there is only the present. All my life, previous to this very moment of the present, is just the prologue someone has told me, or I saw as if it were a film of which I keep a sort of critical summary. Of course, there are things which I am sorry to have done, and others I very much regret not to have done. For example so many women who came by my side and they never knew I liked them. Or the books which I never read. Or the favour I never made, because I was not requested, or because I did not know how to.
But the favor Vanessa is asking from me is not so difficult to make. It is going with her on a series of travels, analyze the things which happen and take my impressions down.
And this is my first impression: she is a soft, sweet girl, who seems to caress you when she looks at you. She is brunette, with her hair night black, five feet and three inches tall, thin and with a complexion too dark to be white, too pale to be black In fact she could be either of them, but she has not bulky lips. I am not very keen on human races, but I would say she is a regular Indian, or Tamil. Or whatever people over here are: a dweller of India, a full Indian, thought not Hindi, as she told me later, she was atheistic more than agnostic.
Do future people believe in something? Well, they are not so different from us, but since they have a vaster knowledge about everything than us, they have overcome fear and ignorance, which are, she told me once, the father and mother to religion. Yes, evidently they believe things, but not so with enough zeal to kill anyone for not sharing those alien opinions they sometimes call acts of faith.
But let this not be a book on religion. Vanessa would be a gift if she were a girl from this time. But she is from a time which is yet to come, what gives us humans an echo of hope. Between her time and ours they have been on the verge of disappearing, but a series of wise measures prevented it from happening. There are ten million years between her birth and mine, she toldme, and since she was seventy she started her journeys through time, and she chose a complex topic for the equivalent to our doctoral thesis, though in her time they are needed no more, as they don't use titles for anything. But it was her project, something which had never been done, and she wanted to o it even if it had some risks. However, when I asked her about her project, she wouldn't tell me but changed the subject, and only told me some particular thing, but not the overall picture of it. However, she promised she would tell me some time later, when she finished it.

---
You took me to my hotel, where I went to bed without dinner..., hell!, how long was it since my last meal? Four hours? Three thirty-seven hundred years? Gosh, I could not count it, as I had my tea 3,700 years in future, that is to say, I had not had it yet, though to me it was already past, and I must reckon it tasted nice, I liked its sweet flavour even if it was not like any other tea I had before. Messed up in my mind I fell exhausted into a slumber with some excitement, as I dreamt that night with the most mysterious Indian girl in that old country, which was to be even older in future...
When I woke up, the sun was shining and the sea was seen at peace from my window. I switched on the television set and chose the International Spanish Television Channel, and I released a deep sigh as I realized I was still in the 21st century and the weather in Chennai was going to be mild and sunny. Was it all a dream? Had everything happened after I went to bed and fell into a deep sleep?
I went down to the dining room to have breakfast, and then came back for a shower. I got ready and wento out for another walk through the streets of that beautiful city. At reception two black eyes like coal went up to my arrival dn stabbed me over a soft smile. I stopped dead, as if nailed into the floor, my face white as paper. There, browsing a magazine with not much interest there was the prettiest creature I had ever seen.
«Can't you remember me, Indalecio?», she said mockingly.
«Vanessa!»
«Who would you like me to be? Hey, if you are not interested in my proposal, I can find someone else».
I sat by her, really upset, and looked at the floor, not daring come closer to her or look at her.
«This is too hard, Vanessa...»
She took my arm and pressed it to give me confidence. Then she leant her head on my shoulder and said:
«Close your eyes, Indalecio».
I complied.
«Now repeat with me in low voice: ommmmmmmmm».
I did as she asked. Even if it seems incredible, I felt a deep peace nearly at once. I realized that girl had touched me. It was the first time she had touched me, and she had done so in a way so natural which excluded any kind of subliminal message. That was what I needed, and in that moment I got the conviction that she would give me everything I needed. I did not know exactly why she had chosen me, or what she expected from me, as what she had told me the previous day had been so strange, surrealist, incredible. But since that moment I learnt to trust her. I saw her sincere, loyal. Don't ask me why.
«Let yourself go, Indalecio. You'll find many people wo do not want to take advantage on you. Interesting people. People on which you'll write. People whose acquaintance will be will be a honor for you, a honour you'll enjoy».
I leant my cheek on her head, and suddenly I had a silly impulse: I turned my head and kissed her forehead. She looked at me, surprised:
«You are real, Vanessa», I said, «you are not a dream».
«No. And yes, I am real»
«And you are eighty».
«Yes».
«It is difficult to believe».
«Well, first tell me if you accept my offer, now that you rested».
«It is a tempting offer. But tell me something I don't understand: besides moving along time, can you also move at leisure along space? Do you master the art of teleportation?»
«Of course. If you want, I take you wherever you tell me. But I must warn you it may have a strange side effect the first time».
«If we are doing it often, I prefere starting already, and get used to it soon. But I do not want to go to another moment, but to another place. Let's go to my room, and from there we can go to another place».
She smiled, and added:
«I expected something like this. OK, let's go».
We came to my room, and once we were inside, I changed my cothes, and then I told her:
«To start with, I'd like you to take me to Cieza. Now».
She took my arm, and what happened then was something totally unexpected by me. First she said:
«Close your eyes»
After a few seconds, she said:
«No open them. But say nothing till I tell you».
I obeyed, and found myself in front of the very Museum of Medina Siyasa, in my home town. I turned around and watched my surroundings, while she said:
«I brought you here so that you can see it is true everyting I told you. I know this is stressing you, but today you can assume much better than yesterday. When you are relaxed, tell me something».
It tookme a short time to come to myself again. What had just happened was a mystical experience for me, something nobody else had experienced before I did. It seemed to me I was in a different world, and yet that other world was my town. It had taken me a lot of months to go by car from there to Madras, in India, and this girl had brought me back in less than a second!
«Thanks, Vanessa. Let's go for a walk».
We walked in silence. We went out of Santiago Street and turned into Juan Carlos I Avenue, up to Calderón de la Barca Street. As we approached a book shop, I came in and bought a book which haunted me in my childhood: H. G. Wells' The Time Machine. I was talking to the shop assitant, Ana, for a while, and then we walked to the city center. Then I said to my time cicerone:
«Take me back to Madras. But this time I'll keep my eyes open».
«It is not advisable..., well, you are already an old boy. Maybe you can stand it».
She took my elbow, like before, and then I saw the sun light changed fast, and the scenery blurred and became the four walls in my hotel room. I reckon I was more shocked than before.
«I told you», she warned in a mother-like voice.
«It doesn't matter, Vanessa. This is really interesting».
«Why did you buy this book?»
«Because of two reasons: I talked to Ana, a person I know in my town, and now I have here something I did not have before. Tomorrow, when I wake up, if this was but a dream, my book won't be here. And if it is, it means that all this is true.
«Suspicious boy», she said. «But it is good that you are like that. You trust nobody, and that's why it will be good for you to trust me. Totally. You will see».
«Will you take me to other time?»
«Yes, but before we have to burn other stages. You are not ready yet..., though you will soon be. Now I have to leave you, Indalecio».
And she disappeared in front of my nose. It is not that she dissolved into the aire, as you can see in some films. She simply stopped being there. She was there and suddenly she was no longer there. I thought I should have heard the noise of the air as it filled the place her body had occupied till then, but I heard no noise, either. I was very puzzled. And that made me doubt again: was it all a dream? Such a perfect woman could never exist. And if she existed, she could not do the things she had done. And if she could do them, I would be in a state of shock, but I was not.
I lay on my bed and started browsing my book:
The Time Traveller (for so it will be convenient to speak of him) was expounding a recondite matter to us. His grey eyes shone and twinkled, and his usually pale face was flushed and animated. The fire burned brightly, and the soft radiance of the incandescent lights in the lilies of silver caught the bubbles that flashed and passed in our glasses. Our chairs, being his patents, embraced and caressed us rather than submitted to be sat upon, and there was that luxurious after-dinner atmosphere when thought roams gracefully free of the trammels of precision. And he put it to us in this way«marking the points with a lean forefinger«as we sat and lazily admired his earnestness over this new paradox (as we thought it) and his fecundity...
When I had read a couple of chapters, I left it on my night table and put myself more comfortable in my bed and fell asleep, deeple asleep.
When I woke up I looked at my watch and saw that it was six o'clock in the evening. I went out to stretch my legs for a while. I went to the terrace where we had met, but she was not there. I went to the sea side: she was not there. I was still in Chennai for other five days, and when I had been there for a week, I decided to go on with my travel around the world by car. After deciding everything had been a feverish hallucination from my thirst for adventure, I went on with my own, more limited enterprise. However, H.G. Wells was in my car boot...
---
Asian roads are not very good, and specially those in India are overused, but that does not make them better cared for. There is a lot of bumps and even holes in them, and they are not always well paved. In one of those holes I left one of my wheels, the right front one.
«Heavens!», I said in exasperation, «where the hell am I going to get a wheel now from?» I had no other option than use the spare one. Since a few decades ago cars came with a regular spare wheel, but they were lightly smaller so that you have to change it as soon as possible. But then my face was altered with surprise as I saw a local beauty hitch-hiking sitting on a wheel, instead of standing or showing a knee. That wheel were exactly equal to the other three in my car, new and ready to be used.
«Do you need any help?», she mocked me.
«How did you find me?»
«That's a stupid question».
«Maybe, and yet true, Vanessa. I know you travel through space and time at your leisure, but in India there are many people...»
«Ha, of course, now I understand you. But every person has something peculiar, an aura which is seen from very far, even if you have not discovered that yet.».
I stared at her in a mocking face and said:
«Don't worry, futurite, your secret is safe with me. Also I feel much more comfortably with a guardian angel who brings me spare wheels when needed. Buy the way, where did you get it from?»
«I don't think they miss it in Madras Car Central. There were many».
While I was changing the wheel, we chatted. Her command of Spanish was perfect, what surprised me. As we were talking, I couldn't find a word in English and said it in Spanish and as she nodded at me, I went on talking in Spanish, and she followed the conversation in my language. Sometimes she even seemed to know what I was about to say, as it was difficult to surprise her with something she had not an answer for. Anyway, I concluded that was because she was a girl from the future, and also much older than me, and so I stopped wondering about that.
When the wheel was already fixed, I put the broken one in the gutter and asked her:
«Can I take you anywhere?»
She smiled like a naughty little girl and said:
«Of course. I cam to talk with you, not only to bring you the wheel».
«If you had not brought it, what would have happened?»
«Nothing much: in twenty kilometers you'd have broken another wheel and would have been stuck in the middle of nowhere till some bandits robbed you».
«Would they have killed me?»
«No. But I am here to tell you where is the broken bottle, and also for you to tell me how much you have written».
«Ho, well, I have to order my thoughts, yet. It is a lot of things I have to swallow into my head, Vanessa. Even if it sounds typical, I have never met anyone like you».
«Of course», she said sarcastically, «and I'm sure you'll say now that no one has told you the things I've told you».
«Oh, do not laugh at me, Vanessa, the truth is that I am having a bad time. I do not know what is happening. For the first time in my life I do not know. I worked for more than forty years as a teacher, and now, when I retire and I decide to go around the world by car, you come in and give me such a dimension to everything I believed in that I can't fit into my head. I had everything under control until you came. It gets on my nerves».
She was looking forward, apparently absent-minded, but she missed not even one word of what I was saying.
We drove on in silence, till nearly twenty kilometers later she said:
«Indalecio, beware. Get close to the right hand side of the road, get into the gutter, slowly».
I obeyed automatically, and then she explained:
«Can you see that bright thing to your left hand side, on the road? It is a broken bottle someone left in a hole in the road. It looks like a piece of paper, but it would have punctured your wheel».
«How do you know that?»
«Because that is what happened to you».
«Really? Did you change the past for me?»
«No, silly: when I brought you the wheel it was your future».
«And why are you doing this for me?»
«You will see. Well, I have to go. I'll meet you in Tada. Just keep on National Road number 5».
«Wait!»
But she was gone already. I felt like asking her how I could stay in touch with her, if I needed her. But remembrering the wheel I became aware that I really did not need that. It was a weird girl, who appeared and disappeared at her own will, and she always left me with the lack of knowing things.
Well, really I had not promoted dialogue, either, but I did ireally need to be alone and focus on my own thoughts. I was at the other end of the world making a trip I'd always dreamed of, in my own car. Me, I, just with myself, a trip on my own. My friends had told me I was crazy, they had warned me on the dangers to be sick in a country the language of which I could not understand, or to be stolen or beaten, deceived or simply get lost. They could also kidnap me, depending on where I was going through. That last thought had made me resign going around Africa, which was going to be my first long leg. I did not really trust the countries in Western Africa, above all Morocco and Mauritania, which included over a hundred kilometers of track road, that is to say, unpaved roads, but surrounded with thick forests where a real army of robbers could hide. That's why I chose going through Europe, my old, known continent, and from France I had gone through Switzerland, Austria and Slovenia, to get into Ukraine and Russia to get to Volgogrado, where I had friends. After that I had gone through Georgia and, always Southbound I had gone around the Caspian Sea looking for Iran, along the coast of which I went on to Pakistan and the the mysterious India, where I met Vanessa after I ran along its South end and turned Northwards again, arriving in Madras.
Making a trip alone has a lot of advantages. Mainly in a country whose language you don't understand: you have to stare at everything, you've got to be an observer. It is true that these long holidays, probably the last ones in my life, were the most interesting thing I had ever done.
But in Madras I had met a native girl who, according to her, was not a native, at least from India. She had told me a fantastic tale, and I did not know what to believe about her. She could have told me that she was the Fairy Queen and I'd have believed her all the same, because what I had seen her doing was pure magics.
Some hours later I was in Tada, near Pulicat Lake, right at a restaurant entrance door there was our friend, having a mangle juice. She greeted me very eagerly.
«Hello», I said. While I was parking, I asked: «Is it nice?»
«While she nodded, I resigned asking her how she knew I was going to find a parking spot right in that place. She smiled at me, as if she had heard me. My tuning with that girl was really awesome, which made me afraid, somehow.
«Vanessa, I must ask you something».
«Shoot».
«I can see you are a very understanding sort of girl, you appear when I need you, and when you see me stressed, you disappear, literally. And then when I need some company you appear all of a sudden. How on earth can you do it?»
«It is called teleportation».
«I know. That is the technical part of it. I am asking about the human part of it».
She looked at me with a funny look. Then, nailing her look at the bottom of her juice, she said:
«I've been watching you for years, Indalecio. I was one of the cleaners in that school where you started as a junior teacher forty years ago. Well, I could scarcely say I was an employee there, because I went to that school only the two first days of that year...»
I felt fear when I asked:
«In your living time..., when was that, Vanessa?»
Her look was even funnier when she whispered:
«Six months ago. I have peeked in your life also along those years from leap to leap. I gathered a file on you. But don't worry, it is only here», she smiled as she tapped her forehead. Remember in my time we no longer write».
«Lazy you, guys», I said in a very thin voice.
Then she said something else:
«Of course no, man. Our memory is much better than yours, and by the time you write a page we have already learnt a whole book by heart and forever. We need no books».
«Ok, let's eat something, shall we? And then we'll have to look for a hotel».
«I did. You have room 204 at Chennai Hotel, at the city center».
We had lunch, and then I went up to my room. Five minutes later she was there, without any invitation, of course. Not that I minded at all. I was in the bathroom and she looked through the window:
«Look», she said, «from here you can see the Pulicat Lake itself. Would you like to go there later on?»
I did not answer immediately. When I came out of the bathroom I looked right into her eyes and said calmly:
«I am really battered. I'd like to sleep something, or at least to lean on my bed..., but you needn't go. Tell me things, but do not get crossed if I fall asleep, right?»
«All right», she said from the window. «Do you know? This lake no longer exists in my time. And it is a real pity, for it is so beautiful...»
I came to her from behind and putting one of my hands on either shoulder of hers, I said sweetly:
«It's never been so beautiful as you are».
We looked at it in silence for a long while, till my body reminded me of the promised relax on my bed, and then I simple let me fall down on it.
«How are the relationships among you, future people? You told me nothing. Did you finally manage to have a world government?»
«We have none. Yes, you could say there is only one country, but there is no government, no police force, no judges, or anything of the like. Imagine just ten thousand people who can meet one another at any time in small groups or individually, who have all their needs covered, and so nobody wants anything somebody else has, because it would be very easy for him or her to get it as well...»
«Arcadia».
«Not a bad name, but we are not shepherds, and happiness is not our most marked quality, though yes, I guess we all are happy, if you call happiness that you miss nothing you need and you can do whatever you want».
«I can't imagine that: a world with no roads, no airports, no criminals, no police, no political parties..., no overpopulation. Gosh, will you ever show it to me?»
I could not really understand her answer, as in any part of her sentence I finally fell asleep.
When I woke up, she was not there. I stood up and went to the toilet for a long and fluent piss, the sound of which measured the length of my thought that how happy I was feeling to feel myself free from any tasks in my late life as a teacher. I also remembered my wife, who was still working in the school, where I met her...; I also thought of my children, one of them a secondary school teacher, and a university professor my daughter..., yes everyone in his or her own home, and God in everybody's. And I was there, in India, as a victim of the most beautiful hallucination which you can dream of. Yes, after the three protocolary shakes, I washed my hands and came back to the window where I had imagined earlier my private goddess had been looking at the lake. And in that moment I saw the book on my night table. It had something which there was not there before. I mark my books, as they belong to me because I bought them, by bending one of the upper corners of the page I am reading. But this had the bend unfolded and instead it had something I did not use: a bookmark. It was a little piece of cardboard, narrow but tall which had printed the drawing of a siren on it, and also the anagram of a famous book shop in Murcia, with a nice dedication from the owner himself: To Vanessa with affection, and then his signature: Antonio González Palencia. And then, under the signature, I read: Murcia, October 4th 1950. I was born in that year!
India does not seem the fittest place to make a journey into the future, as misery and its rulers' incapacity to eradicate it are endemic and cause fatalism and traditionalism in its ways and daily proceedings that they don't show meaningful differences from decade to decade, besides the names of some politicians or local authorities. The caste system, for example, has been there for thousands of years. But maybe that's why it was chosen by my guide into this travel. I did not realize till I asked half joking:
«When are you taking me on a time trip?»
«You already went».
«No, I don't mean in that trip consisting in going twenty-four hours a day in a unique way. I mean going backwards in time».
«You already went».
«What!?», I yelled.
«Watch out, old boy, your heart is not so strong as you think».
She might be telling me something important, but at the time I did not realize about it, but my first impression captured the whole of my attention, and it demanded answers.
«Explain, please. When did I make a trip through time backwards?»
She kept on looking through the window saying nothing, but that did not ease my nerves. She looked at the receding countryside for a few minutes, and then she looked at me sadly, caressing my neck at the same time, in the way a mother would do with a little child:
«Come on, Inda, do not be mad, I'll let you know. But look, stop by the next town, which is called Phaung Pyin, and I'll explain everything to you then. I promise. But get cool, don't worry».
By that time I was already used to my Fairy Godmother's sudden disappearances, to her going on her trips through time and space, but she. Realizing now that I had experienced that, too, was too much for me to get into my head. I had been aware of teleportation when she took me to Cieza, but the possibility to make a trip through time, and above all, the fact that I was not aware of it, had startled me rather than impressed me.
At last we arrived in Phaung Pyin, and as we were having a cold drink at an open air bar, she told me:
«Can you remember when you could not find the border entrance between India and Bangladesh a few days ago, and I told you we had gone through without noticing because on that road there was no border?»
«Yes».
«Well, I did not tell you all the trugh: in our time there is a border there. Even more: you can't go through it, because it is closed for political and religious reasons, but above all for a border dispute, because they did not agree where the border point must be. There is still the road there, but they don't let you leave India or enter Bangladesh. In fact, the only way to go to one of these countries from the other one is on the North, through Nepal».
«?!»
«Come on, man, don't have that face. The only thing I did was make us leap fifty year year in the past, when the whole area belonged to the British, who were the builders of the road. So you could not see the border because there was no border to cross. Can you remember we overtook a very old car? You even made a joke about it: you wondered about the museum they had gotten it from».
«Yes, I remember. It was a very old Mercedes»,
«Well, it was not that old, but in fact it was new, a brand new model. It was us who did not fit in the picture, not they».
«But why did I not notice?»
«Because we move onto space as well as onto time, through my means and those of you, and there is slow change of scenery. So if there is a change in color, the brain not used to it understands it is because there is more or less sun than there was a minute before, or there is a new cloud up in the sky, or simple there is less grass on the path we are trodding».
«Oh, ok. So how many times we leaped in time?»
«Five times since we met. But you saw that it does not mean a problem for you. Specially if you don't know about it.
«Exactly».
«I feel bad by my explaining all this to you. I should not have done so».
«Why? Were you forbidden to tell by your people?»
«No, my people don't arfe. Nobody would believe you, if you told. It would be, at most, your word against mine, if I bothered to stay to deny it. But I can see it can hurt you. And I don't want that»
«No, girl, don't worry. I am really glad you tell me. I always enjoyed finding new things, and this is charming. I only regret to have missed it, not to have known we were in the past, when I was ten and did not know even if I was going to reach my age».
«Well, then: next time I'll let you know».
«So, when are you taking me to your time?»
«Would you like me to?»
«Of course»
«Are you sure?»
«How can you doubt it?», I said next to indignantly.
«It is not to exciting as you thinkg. In fact it is very boring. Imagine a world full with jungle, with the people really scattered, with a lot of beasts everywhere. Instead of keeping animals enclosed in zoological parks, it is us, human people, who are locked in our houses...»
«Don't you have common grounds for leisure, gimansiums, cinemas, theatres?»
«No. What for?»
Yes, indeed it was another mentality. I could not understand many things because it was a culture which had nothing to do with mine. I was further from it, culturally speaking, than Aztec Indinas or black men in Central Africa..., and then an idea struck me with fear: that beautiful girl was stranger, more different ot me, she had less in common with me than Atapuerca men. Could I ever even start to understand her? She must have known what I was thinking, as she said then slowly:
«Tonight I'll take you to my world. But no complaints allowed».
«Tonight? Why not now?»
«Because you have to get used to the idea. Imagine a place full with trees, green grass... That's what you will see. And my home. But there is no furniture. You can sit on the ground. Or you can think of a chair, and then a chair will appear right under your buttocks, and then it will set you at a comfortable height over the floor. You will have to ask me for anything else».
I nodded slightly, as I wondered at my mental health, again, or if that woman was real, or just a fantasy of my sick mind, which I was suffering while my body was ling in a coma in hospital in a forgotten town in that far and giant country... But she was still there, staring at me with her eyes full open, her mysterious eyes observing the bottom of my sould in a way I could never imagine myself.
«OK, prove it».
«Here?»
I nodded as I said: «I'd like to have a Daikiri now, please».
In a second I had that drink in my hand.
«Won't you have one?»
«I don't drink spirits».
«Why?»
«I just don't like it. I am what you'd call a social drinker, as I drink only when I am expected to drink because of social relations, but I am not going to lie at you. You will never see me drunk».
«What you do if you drink too much without realizing?»
«That's a stupid question, Indalecio: as soon as I realize, I go to another place and moment and wait for my drunkenness to go over. Tehn I come back to the following instant, when there is no alcohol in my body. But it is a waste of time, and I have a lot to do rather than suffer those pleasures of yours».
«OK, OK, a viceless girl. So how do you enjoy yourself?»
«They are many, Indalecio. I'll only tell one, even if you don't believe it: I enjoy talking to you, even if it is evident that you suffer, some times».
That really surprised me.
«Why?»
«Because of two things: because I like talking, and because I like the things you say. Because I know you are sincere, sometimes even cruelly».
«Aha. Then you must have guessed I'd like to go to bed with you...»
«I know».
«Aren't you pissed by that?»
«No, Indalecio. If you are asking my answer, I'll tell you that everything has its proper moment. You will understand this all. I am overjoyed that by now you have overcome nearly all your fears. Even to the extent to have jad such a thought about me, that I'd have sex with you. In fact I feel flattered by that».
«But I fear more and more about this relationship which I do not know how will end, Vanessa».
«Don't classify it, Indalecio: just live it, which will be complicated enough on itself», she smiled at me.
And so we did that day: we lived the moment slowly, quietly, I'd even say that peacefully. We finished our drinks, we walked along the little town as two tourists more, we enjoyed its monuments and other things worth seeing, and we even strolled around the outskirts. Then we came back to the hotel she had found for me. Nothing surprised me already. Even seeing her talking to the aboriginals and the fact that I understood the conversations some times.
«Vanessa, it is curious that sometimes I think I understand those conversations you have with the waiters and the hotel workers».
«You might be catching the language, Indalecio, little by little», she tole me with a Gioconda like smile.
«Yes, I might...»
We had come to the room, I had gone to the toilet while she was talking, and when I came back I did not find her sitting on a chair, or standing and looking throught the window, sed lying on the bed since she had come into the room. She looked at me, smiled, and said:
«I am tired, too. Come and lie by my side».
She saw my doubts, and added: «Won't you lend me a little place in your bed?»
But I sat on the edge of the bed and asked:
«Where and when you sleep, Vanessa? I never saw you sleep».
«That's very true. You always fall asleep before I do. I watched your sleep many times. Sometimes I slept by your side, but nearly always I went home to sleep».
I was really tired. There had been too many kilometres and emotions in a single day. What else could happen? So I finished lying on the bed. As I was falling asleep l I heard a funny voice saying:
«I thought you'd never come to bed with me».
«You are right: I already went to bed with you, but I am so tired that I can do nothing».
However, my mind could not stop, even if my body was exhausted...
«Vanessa, I am curious about something...«
«Just ask».
«Were you born in Chennai?»
She burst in laugh suddenly. Then she turned her face to me and added:
«No, Indalecio. I was not born here. I was not born in India. I was born in an old country, though, when it was already newer than this one. I was born in Iraq. In Babylon»..
I woke the following day, or so I thought at first. I had slept for ten or twelve hours, and then I was fine. But she was no longer beside me, in my hotel bed. Everyhting was exactly the same, but there was something suprising for me. The room looked too new, too clean. And the hotel was in deep peace, too silent for India, where there is always somebody going somewhere, somebody talking to someone, arguing, complaining about something. I was not conscious about that at first. Not till I went to the toilet to wash my face: my tap water was usually cold, but now it was comfortably warm, at my body's temperature. I found a new window in my bathroom. I did not remember there was one, but there it was. After I washed and shaved myself, I opened it. What I saw woke me up completely all of a sudden: I could see a green ocean where some animals were moving around. A great Bengal tiger was walking quietly around a glass cage where a strange transparent tunnel ended. I could see there a dodo. It looked like a dream. Dodos were extinguished in the 18th century; but, of course, probably my hostess went there, I mean then, and brought some along. The tiger was about to disappear, too, but he seemed to be able to look after himself in this background, and that's why he was on the free...
I went out of my room, and saw that the rest of the house was lit with a soft light which seemed to come out of the walls themselves. At the end of the corridor there was an aperture to what I thought to be a sitting room. What struck me was that it looked like the one in my Cieza house. It was its twin, but new, without a scratch. And there was Vanessa sitting on an armchair, who put the television set off as soon as she saw me, and greeted me.
«Did you rest well?»
«Yes. I think I slept for ten million years...»
«Not so much. Ten hours and a half. I brought you while your sleep so that you suffered less jet lag», and then she added mockingly: «Did you notice anything familiar?»
«I see you were in my house».
«A familiar background helps a lot in time change. It is no nonsense. In fact you are the first one who does not suffer an important physical trauma when coming here».
«Well, I did not see a lot, yet. But you prepared it all very well».
«I hope so. But everything is going right. If you were not OK, I'd know by now. I know some psychology. I chose you right, because I know you like new things».
«Yes. Nothing gets more in my nerves than doing the same things every day. That's why I am touring around the world. Incidentally, where are we now?»
«Near Athens. Would you like to see the Parthenon?»
«Is it still standing, after so many years?»
Her smile was much clearer:
«Of course it does. The Greek people finally finished it in the 25th century. We have kept it very well. Well, more than us, it was Myrna's grandfather, who rebuilt practically from zero when he built his house in the mount where the temple is. Her mother and she have kept it as new for nearly a thousand years»
«Yes, I'd like to see it. I saw it a few months ago, and it was ruined. Your friend Myrna must have a hell of a job showing it to tourists, mustn't she?»
«Not really. You are the first visitor here for a long time. These old things are not interesting any more. We have virtual copies in our homes, of everything that there ever was. That's why there are few nostalgic people who want to see it. Also, in ten million years there happened many much more important things than the building of a temple for a supposed deity of knowledge and marriage...»
«Why supposed?»
»Athena existed really. She was a shepherdess who cared after her sheep and who, against the custom in those times, lived a long life. That's why she met many people and, being so good a listener and watcher, she built up so much wisdom for that time. That's why in her town they regarded her as a very wise person. When she died, well after a hundred years old, they thought very highly of her and they called her a goddess. The Goddess of Wisdom and Fair War».
«I fear to ask...: did you meet her? Did you talk to her?»
«Yes. I can introduce you to her. But you will be disappointed. The same you'll suffer with Viriato, Julius Caesar or Cervantes: they all are people whom you'll find under average, compared to people in your time. They were outstanding in their epochs because the rest of people in their surroundings were still much less valuable. But I can introduce you to people form your future, who are much more interesting for you».
I considered her offer for a long time. She insisted:
«If you want, I can introduce you three people in your past. Choose well; three, only three. You have five minutes to decide».
«I can spare four», I said after a few seconds. «I want to meet Jesus, Jules Verne and Edgar Allen Poe».
«Strange combination: a visionary, a sober story teller and a drunk one».
«Yes, but the three of them caused rivers of ink».
«Yes, I forgot that you are a writer. That's why you chose two of them. But why Jesus and not Paul from Tarsus, who was a writer, too?»
«Oh, well, they say Paul invented Christendom. I want to know to which extent Paul falsified what the Lord taught really».
«OK, I take it down. At its due time you'll talk to Jesus».
«Now you tell me: why just three?»
«They could be as many as you wish, but I wanted to know who were your three best wanted. I am amazed that you did not choose Muhammad, or the Catholic Kings....»
«Muhammad was just an opportunist, and the Catholic Kings interest me, but not soy much. The fourth one would be Frank Sinatra, the fifth Keops, and the sixth probably Moses. Well, I'll stick to the three ones. In such a way it'll be more revealing».
Then she offered me a different drink, different from any other one I know. It reminded me of mango, but also orange, and mint. It was not a cocktail, she said, but the juice of a fruit which we did not know in my time, ajenja. Curiously, it produced alcohol ina antural way, but she had a system to eliminate it from the drink. We had a walk along your yard, which was around two square kilometers large, and I found there was an invisible wall around it when I met the Bengal tiger again. It must have felt my fear, for it jumped on me to kill me and eat me, most probably. But it was stopped mid air by something, apparently an invisible force, which would have shown a bright spot, a reflection of the sun's rays, if it had been made of glass.
«Is that a force field, or is it something more solid?»
«It's a sort of glass which you don't know yet. Human kind will not know about it for other five million years. Do you like it?»
«I like thinking that it is not an invisible force which will die away if electricity goes off».
She laughed at my ignorance, and said again:
«We no longer use electricity. But this house uses a sort of something different: our energy is generated from tiny corpuscles which come with light photons which are sent to us by the Sun. Its mass is our energy, and it will not cease to come till the Sun dies. But don't worry, if my energy goes doen, that wall will still be there to defend you from the jump of your tiger».
I could hear the tiger's roar in the distance and the tweet of little birds, and other sounds from animals I do not know, but everything happened outside the yard. It was just like a hole in the middle of the jungle, and however that hole seemed to have its own light. We came to a stone table which was totally ready for dinner, with nice food and viands, and exotic drinks I liked. She pointed at the table and said:
«Be my guest».
The meal was really diner. More intimate, more Moon like. For the first time I saw a trip to the future, one six hours long.. Since four till 10 p.m. Vanessa showed me the sky with a gesture: I could see it get darker in just a few minutes. I saw the Sun go away and disappear into the West, running at my pilot's command, and I saw the Moon come slowly, till it stayed in the first quarter, where it stood still. Its light was not so yellowish as I remembered, but it was the Moon, evidently. The soup was intriguing, but finally I knew its secret: future snails. Not exactly like ours, but tastier and thicker. In fact at first I thought they were shrimps. The second course was a sort of chicken, but finally she told me the secret ingredient: dodo. A delicious dish. It was no longer in danger or extinction, so our remote offspring could get one of them into their kitchens to honor their guests. Lastly, we had some buffalo meat from pre-Columbian American prairies themselves..., well, let's say the species was rescued and rebred ten million years later. And as a dessert, rice with rum, a pleasure yet to discover by our gourmets. And a real Cuban cigar directly stolen from Fidel Castro's office. At least that is what my host assured me.
«What do you want from me tonight, Vanessa? You have everything already».
«No».
«What do you mean you don't?»
«I want you to be glad, happy. Totally. No holdbacks».
«That's they way I feel just by seeing you. Can't you see that?»
«There is something missing in you: inner peace».
As she said that, she kissed me for the first time. A chaste kiss right at the point of my nose. When the most beautiful smile I've seen in my whole life. A smile which captured me. I felt a flood of crave and got hold of her face between my hands and left a heavy kiss on her lips, which opened in surprise, giving me the opportunity to taste her honey tasting tongue.
But a few seconds later I undid the moment, whispering: «No, it's not this, it's not this».
«I'm sorry to agree. You've got to control those bursts».
«Don't people make love in this time of yours?»
«Of course we do. But It is not so important to us as for you, above all people in your generation. We do not account it for a long, special relationship between two people. That link develops little by little, either we make love or not».
«That's interesting. There is..., yes there is a strengthening link between us two, indeed».
«More than you think».
«How..?», I said stuttering, «I can see we are getting friendlier and friendlier, we are getting closer and closer. I do not know how long we have been together by now, but it looks like years, to me!»
«Yes and no, Indalecio. Chronologically speaking, it's around three days, if we add all the minutes we have been tobether, including the two times I spelt beside you, at the hotel. But I have seen you some times along your professional life. I even made a trip to your childhood. Can you remember you once fell on the street and felt a lot of pain in a knee when you were five? Your mom took you to hospital, but there was nothing brokin in it. You told your mom there was a lady who had given you an pill and then pain went away. Can you remember?»
«Vaguely. Mom never believed that. She thought it was a child's fantasy».
«Yes, but the doctor could not account for blood without a wound. That was a scar making pill».
«I don't know why I should ask: it was you».
«Of course. And in your professional life I was a cleaner, an inspector, a substituting teacher and a pupil's mother. Never more than two days. And I never talked to you directly, even when I was a cleaner it was you who told me something».
«Ha? What did I tell you?»
«You told me to go and clean your classroom, because a pupil had just vomited and had made a mess there. You can remember that, can't you?»
«Not exactly. But when I saw you for the first time, in this trip, you were not totally alien to me».
«And then, the first time I saw you, you knew everything about me and I could not guess how the hell you had got there, or who you were».
«Oh, how can that be?»
«Dirty tricks of tampering with time travel... I met you by means of Myrna, the girl who takes care of Athena's temple and who you don't seem to know yet».
«No, I don't. When will you introduce me to her?»
«Tomorrow. Today you have already suffered too many emotions».
The rest of the evening we spent chatting on the beasts and plants we could see from the yard. Some of them I did not know, but when she had already told me the names of some of them which I could not retain, I stopped asking. After some hours and with the digestion already finished, we went to bed.
I was not really surprised to see Vanessa sitting on an armchair by my bed, when I woke up. She was watching me sleep.
«You had a nightmare».
«Yes. I dreamt I shot a dinosaur».
«Poor little things. We did not want to bring them along. They are very violent and eat too much».
«Ok, then, what's today's plan?»
«You wanted to see the Parthenon. That's the plan. And meeting its caretaker. But I have to warn you about something: Myrna does not know about you at all. So do not blunder, please».
And I didn't. After dinner, our long walk and ten hours sleeping, I had breakfast with my hostess again, and then she took me, you know how, to Myrna's, at the beginning of the mountain where the Parthenon is. I had visited Athens several times, the last one when I went through in my travel around the world, some months before. That's why I felt surprise and pity to see that the old city with its ten million people was gone. So many streets and houses had been replaced by trees, among which I cold see olive trees, so often in Greece.
«My granddad planted them», Myrna said. «He hacked a lot of the weeds which had invaded this, and he planted those lines of olive trees, just like they did in Old Greece. My gradfather was a fervent admirer of the culture of the Greek. The same as I am».
«I don't wonder».
«Why not?»
«Because your height and blond hair remind me of the descriptions on Dorian girls old books tell us about».
«Uh huh. I can see you care for old times», she said with an approving smile. «Are you a historian?»
«Myrna», Vanessa said, «probably you don't know that Indalecio is not one of us. He was born ten million years ago in a place they used to call Spain».
«Spain? Oh, how interesting. That was by Heracles' Columns, wasn't it?»
«Yes, and so was Tartessos. But the north of Tartessos was also Spain. I was living in the 21st century».
«Uh huh. Ok, what where you saying about old Dorians?»
«Well, they were tall and blonde, just like you are. Many think the present day Greek (well, the 21st century ones) Greek as the descendants of Dorians. They do not know, or forgot, that Turks invaded Greece never to leave it..., well, even when Greece achieved independence from Turkey, in the 19th century».
«I see», said she thinking of something else. Then she asked: «So what do you think about the Parthenon?»
«I think even Phidias could not see it any better than I can see it now».
«Even Pericles could not. But my granddad was a perfectionist. And so here we have the authentic temple of wisdom».
«That's a wonder of the world, Myrna. The same as you are».
«Oh, thanks! I feel we are going to get along well together», she giggled.
Something told me that such a beautiful and intelligent girl was right... I asked again:
«Do you like old civilizations?»
«I am crazy about them».
«I guess you visit them often...»
«Oh, I wouldn't say so. Yes, I visited a few, but I am not a chronist, like Vanessa. I enjoy studying old documents. Don't forget to travel through time you need a lot of previous work and training on the travel itself: language, customs, the people's ways of thinking and behaving, and many other things. Yes, some people do go unprepared, but they have problems. And I like just art, old art, mainly architecture and sculpture. The rest just bores me. Also our chronists bring us real images and documents from the past, with no danger for anyone, as they are much better prepared for those travels than us, sheer amateurs».
Myrna explained things so well. That turned us into good friends very soon, as she had foretold me, and then she made me respect and value Vanessa's job much more. But I kept thinking of the latter's words: Myrna had told her about me when Vanessa did not know that I even existed...
But I soon forgot those ideas, as Myrna was telling me that she had finally decipher the pronunciation of the language of old Pharaohs. Since the 19th century in my era, that is, just about one century before I was bor, they already knew how old Egyptians wrote and the meaning of their messages in hieroglyphic writing thanks to the works started by the French soldier Champollion. But nobody knew, or got even closer to how they spoke, the way it all sounded. When I visited the Cairo Museum, in the last years of the 20th century, I asked the guide about the pronunciation of those messages on stone, and he tried to lie at me by telling me in Arabic, which old Egyptians obviously did no use, but I was aware immediately because I knew some Arabic. But now Myrna was just telling me that she knew what the actual sounds of the speech of Pharaohs and Priests, and she had completed a full grammar on Old Egyptian, which included an exact phonetic set or rules. She kept it all, as these people keeps everything, in her head. And she was offering me teaching me to talk Egyptian. Me, an amateur Egyptologist. It was a privilege many professional ones would have envied. Of course, Myrna's sources were not the Rosetta Stone or similar ones, but many others which had been brought to her by Vanessa and other chronists who were working along with her. In fact the equipment was not sophisticated all: the chronist went to the concerned epoch, went into a scribe or a priest's house and learnt everything he or she saw by heart. Then, at Myrna's, she told her everyghing shes had seen with exact details, and she used a little trick to perfect the report. I discovered the trick when I wanted to record my new friend's voice with my mp3 little machine without none of them girls noticing. The result was simply weird:
«Vns, crt m n pvos vd vn mrg. Bl l tg».
«Mrn, n grvs...»
That's to say, noise. They made noises with their voices instead of talking. After listening to them with a lot of attention, I discovered that they never pronounced the vowels. Of course, it was a way to talk much faster. In the following conversations I was a bit distracted, stupified, not taking part in the conversation much, because I was doing something else: watching their mouths every time they talked. And I discovered that in many words their mouths did not move! And yet I heard and understood everything they said in my own language, which had nothing to do with whichever language they talke really. They were using telepathy!
And then I heard inside my head a double laugh, as they both said:
«Clever boy! At long last you noticed. We thought you'd never discover that».
Since then our conversations were much more fluent, and they were conveyed not so much with words, but with images. I understood now why there had always been so much tuning and understanding between Vanessa and I since the beginning. And I finally knew her real name: Vns.
The rest of these girls' world was very surprising, bue I understood it much faster since I grew comfortable using telepathy, sharing images and some text instantly with other minds. That's why my comprehension grew in a spectacular way, and I could already talk to any of them even when they were not on sight. Thus Myrna could finish teaching me her grammar and phonetics of the Pharaonic language in very little time, and also I could see the documents Vanessa had brought from Old Egypt..., in her mind. Thus why computers were not used in this future. Or writing. When you wanted to know something, you asked who knew about it, and the concerning person answered you right back. Even if he or she was miles away. In fact he or she could be at the other end of Earth. The images which I got were clear, and so there was no need to travel. An so, little by little I joined that society so advanced and worthy as a standard citizen. In fact more than I really wished, because it also had its drawbacks, even for somebody so thirsty for the new, as I am.
---
One day, after Vanessa had brought me to what Old China was, once I was again in Athens with her and Myrna, I heard a sort of thunder, and suddenly I saw myself two miles away from the place I had been a second before. Neither Vns nor Mrn were with me. I was alone and I was still alone. I could not explain that to myself. I did a great mental effort, and called the former, since I heard a noise I did not like in the jungle surrounding me. Immediately Vns appeared and brought me home by taking my arm in her hand. She could not understand what had happened.
«Are you sure you did not walk there?»
«I am. How could I go through that jungle without an ax or a hack?»
«Uh huh..., well, there is a theory about the sparkle effect, which some of our children have had some times. In fact the way to teach teleportation has a lot to do with what you'd call the contagion effect, which was used in your time to teach kids how to swim: they show you how to do it and then they all do it in a natural way. But in your case it is to be worried about, because you have not it inside your brain the little organ, hxh, that is to say, hexon, where there is the muscle of alteration of time and space. I'll leave you with Myrna and then I'll go and see Armendáriz, who is a Biology expert».
I found it strange that she did not want to take me with her, but later she said that he had been analyzing me from what had once been Mexico City, and he had checked that I had not such an organ, but a part of my brain could emulate it in an inefficient way, so I should know at least the Physics which regulate this activity not to be so much in danger. I could not help remembering the jaws of the Bengal Tiger which made me fear so much...
But my lack of expertise on mathematics and Physical Theory lead me to fail to understand it, in spite of the good intentions of my two friends and Mr. Kntr, one of the best mathematicians in the world. I saw infinite functions and three dimension curves which would have been happiness itseelf for my school colleagues over there, in the 20th century, but I felt only frustration. I saw, certainly, the danger in which I dwelt now, as I was always that blue spot in a sort of 3D net which was not the Earth, but the universe in its extension. Our planet wandered along that net, and a little maladjustment of only a hundred kilometers would be enough for me to die in a second, if that maladjustment was upwards instead of sidewise, as it had been. Finally they decided they'd teach me by practice, taking me by the hand everywhere and everytime.
---
But that did not lessen my interest for old societies. As I was pondering on the keys of Old Egypt, after I had talked with Myrna about it for a long while, I longed to know how life would have been for a scribe in that magical country, then I suddenly found myself in the home of one of them.
«How did you get in, foreigner?», he said as soon as he saw me.
«Please, forgive me, scribe», I said starting a bow at the red man, «I got lost in this city, new for myself, and as I saw your door open, I understood it was a sign of welcome and I came in to greet you».
To my words, the old scribe bowed even lower than I had, and said:
«You must be an important person, since you express yourself correctly in our Sacred Language. Can yo also talk Demotic?»
«I never talked a different one from this, Sir, besides my native Greek».
And so we were talking for a long while. I told him that I was a Greek scholar on a field project in Egypt to study their civilization and we agreed that he'd take me as his assistant for bed and food, and eventually he'd introduce me to his master, when it was fit, the God Ramses 2nd.
And it happened that three months later I had the chance to take part in the building of a mastaba. I had the architect grant me permission to write a message in a stone on the main wall of it. So I sculpted at the feet of an ibis:
«Mrn, bvl, año IV under Devine Ramses 2nd's rule. Long life to our Lord. Vnu bld? sr? mn2». Teh texto in bold was in hieroglyphs, just like Myrna taught me, and the rest in Phoenician characters, as Rome was still not even a dream in those times.
---
I was about to exit the mastaba when a young slave told me:
«Master, the foreman wants you at his office now».
I followed him thinking I was to be scolded because I exceeded he number or allowed letters n m message, and so I was very surprised to find the very same Vanessa dressed like a n Annubis' priestess, sitting on a rich chair full with precious stones, who stared at me as if she had never met me before.
«Everybody out», she warned.
As soon as we were alone, she said:
«Foreigner, I don't know where the hell you came from, but I was ordered to take you back to your 21st century. To August 8th 2010, Cieza. Does it mean anything to you?»
«That's my birthday, but I was already there. You should not take me to where and when I was already».
I took her a fraction of a second, but I saw her wink as she went and came back:
«Yes, you were right. I'll take you to Asia again, the 21st century, October 14th 2012, Phaung Pyin, Burma. I hope now you are happy».
«M sts, Vns», I telepathied more than said. She was very surprised, but she took my elbow and suddenly our surroundings turned into my hotel room.
«You children should not play with fire», she said as she disappeared.
---
I saw her again in Pyawbwe, a beautiful town in Burma, over seven hundred kilometers and a week later.
«You worry me, Ndls», she said appearing all of a sudden right beside me when I was getting out of my vehicle. I unblocked the door again and opende hers so that she could get out.
«Hello, Annubis' high priestess!», I said as I kissed her cheek. «Do you already know me?»
She laughed thinking that it had happened years ago for her, but only a few days for me.
«Watch out about what you think, because now I can get it all», I warned with a wink.
«Oh, don't think so», she protested, «we can block our own thoughts and those alien to us. But now that you know my secret, I can show you everything clearly».
And she no longer talked to me, but opened her whole world to me, her impressions, and I saw everything I wanted out of mt new ability. I took a full masters' degree on future times in a short while. Much more than words can convey. I could never have wished for so much. But such a knowledge was already mine, and I'd never give it up.
«Do you already know how I ended up in Old Egypt?»
«We do», she half said, «but I think you are not going to like it».
«?»
«The spark effect, which I already mentioned to you, has a new dimension in your case, the time one. It had never happened, and it could be very dangerous for you. If you cannot control it, you can appear in the middle of a battle, or in the jaws of a dinosaur. That would be sad for the people who like you».
«So what can we do?»
«We can try and control it. But fot that you have to learn mathematics».
«Me?»
«Yes, you. Now it is your life what is at stake. While I took you along time, nothing could go wrong. But now we don't know what was wrong, or if you can repeat it. That's why it is important that you remember what you were doing when it hapened».
«I had just discussed Old Egypt with Myrna».
«And more exactly?»
«We had last talked about how a normal day would be for a scribe».
«Did you consciously desire meeting one?»
«Yes».
«Any particular scribe?»
«No, just a scribe».
«Now you know him».
«Yes. He shared his life, his home, his culture, with me for three months».
«But why did you not try to come back here for your own same means?»
«I was really afraid a lot at the beginning. Then I thought it was not so bad meeting Old Egypt's culture, even if had to die there, four thousand years before I was born. But as I was getting acquainted with all that, I felt the need, the craving to come back to my century, or to your own one. But we durst not do it, as I could miss the right time, and die in the try. I could be taken for a witch or th eDevil himslef before I had the option to explain myself».
«And so you decided to send Myrna a message».
«I knew she would interpret it correctly. When did she send you?»
«Ten years ago. I had to learn Demotic to take you out of that mess. You were my first important mission».
«And you had never met me before».
«That's correct».
«And why did you do it?»
«My friend Myrna told me it was a life or death issue».
«Did she tell you how I had come to that place and time?»
«She said there was a time space singularity and that you could casue a regrettable anachronism».
«And she was not wrong. Even if unaware of it I could have caused it. Don't forget I have not your training».
«No, but the fact that you jumped like that makes you an interesting objetc for study».
«I hope I won't be dissectioned»
«No, but I have to shade you from now on. My tutors demanded that from me».
«I hope that is not a problem for you, Vanessa.
«Stupid, can't you see that is why I tracked you down since you were born?»
«What!?»
«You are no danger to us, but scientist's curiosity: how an older race of man without an hexon can jump so far away, even if he was unaware of it? Till you can't control it, or it is evident you cannot repeat it, we must monitor you. But our monitor is me, so relax. And yes, I have monitorsed you neearly the whole of your life. I even rad that novel you published when you were 20, and your poetry book».
«Well, finally I meet one of my few readers».
«You don't write bad, but marketing is your failure».
She paused and then she presented me the image of a bearded man in his sixties.
«Did you want to meet Jules?
«Verne?»
«Yes. I took the liberty to introduce myself to him as your secretary, and you as a modest Spanish publisher who is interested in giving his works to the public in Spain.»
«But I can't talk French».
«Ça tu penses!», she answered. And I did understand her. «Don't forget now you know how to telepath. It does not matter whatever you say, he'll understand you. And you'll understand everything he says».
And as we went on our walk, I saw how it all appear around us, the magics of a French boulevard in the 19th century.
«Monsieur Verne?», I asked the gentleman who had stood as he saw Vanessa, greeting her with a kind reverence.
«That's me, Sir. And you, are you M. Indalecio García, from Spain?»
«That's right, Mr. Verne».
«But sit down, please», he said pointing at the two chairs beside his table, where he was already having a coffee.
«Thanks, Mr. Verne. Tell me: are you writing a book now?»
«Oh, my friend, a writer never relaxes. We are always watching around, as any detail in common life can inspire a new situation, anecdota for his next book! But no, I was really enjoying my coffee and the fresh air, getting acquainted with the song of the birds which populate this garden».
«Oh, you are a poet, besides a writer!»
«You are benevolent with me, Mr. García. My books are sold, but the truth is that I invest a lot of effort writing them»
«But you polish them very well, Jules. You'll be in history as the best science reteller of all times…
«Oh, don's say that, please. You are making me blush. My affair is craft more than art».
The rest of the evening was an extended comment with the author of the best books I have ever read, even if I was trying not to blunder all the way along, in the date were were, Octuber 6th 1888, when Verne was still to write his best books, like The Master of the World, or Drama in Livonia, both published in 1904, which are my favorites even if they are not very well known, above all the latter, in which there is a charactger, Dimitri Nicolef, who is nobody else but the writer himself. That's why I let him comment on his works, and I referred only to his Five Weeks in a Balloon, which I had read several times during my youth, because I knew it was the first work he had published twenty years earlier, in 1863.
Vanessa had to kick me lightly a couple of times so that I did not talk too much, but when the clever Mr. Verne asked me to clarify what he did not understand, I just talked about something else, and then I blamed an imagined or real Spanish writer, whom he did not know, as the author of some ideas I just carelessly poured on hium.
«But tell me, Mr. Verne», I said towards the end of the interview, «are you a vocational writer, or you write because you need it?».
His answer could not disappoint me more:
«My dear friend: I do not really know. I would have liked to be a painter, but life hazards did not allow me do so, so I could not learn do it well, and then I had to earn my living by a different way, ending up in literature, with which, anyway, I could paint the reality I imagined by means of words».
«Oh, you can't doubt on it, Mr. Verne. You do it fine, and many generations of the young will have you very present.
That earned me another kick from my secretary, who intervened then:
«Well, Mr. García, we have to go, as we have another interview in half an hour».
«Yes, of course. Mr. Verne, we'll write to you for the finishing touches of our agreement to publish your six first books in Spanish for Spain and South America».
«Ok. I remain yours faithfully, Sir», he answered while we shook hands.
While we were walking to the beginning of that beautiful boulevard, with the Sun setting at the end of day, I asked my new secretary:
«Did we create an anachronism? What will Verne think about our letter not arriving to him?»
«But it did. And he answered that his publisher, Hetzel, did not agree because he has already signed with another Spanish publisher in the mean time. I guess it is a matter of commission...»
---
Once again in my hotel, I felt quite uncomfortably at the 21st century. It was too narrow for me. I had just talked to one of my life long heroes. It was a mystic, tender, unforgettable experience. I'd have never thought that the mind who had created captains Hatteras and Nemo, or so many literary paradises, could belong to a man so modest, who was upset because he could not become a painter. He, who painted his virtual worlds as nobody did. And I wished to see Myrna. I wished that a lot. I felt myself closer to her than to Vanessa, even if I could not guess why.
«Is it because I am blonde?», a voice said inside my head.
«Myrna! So you came to me».
«No. It is you who came to me», she said appearing in my hotel room. «This may be your room, but not in your 21st century hotel, but in the copy Vanessa built for you when you came over here. You did it again, Indalecio. Tell me how you do it exactly».
«Yes, tell us», Vanessa repeated, appearing beside her friend. «Be precise, because you are making a breakthrough in history. Our history more than yours».
«Glub!», I gasped. «I did not do it on purpose, I promise».
«Nonsense!», they both agreed aloud.
«We are not interested in guilt or apologies, darling», Vanessa said, «but your explanation».
«Well, let's see...», I said sitting and holding my temples with both hands. «I was very nervous, excited because I had just talked to the great Jules Verne himself, and I did not really want to be there in 21st century India. And I felt like seeing you again, Myrna. I still don't know why. I really became thirsty to see you again».
«Thanks», she said. «Namely: thrill, excitement, and strong wish to move around time and space, since from Paris to Athens there around two thousand miles. Well, that supposing you did not come from India, the place where Vanessa was taking you».
«No, Myrna. He escaped me before I could bring him to India. I think you can already travel alone, Indalecio. Without mathematics. I think you are still in danger, but your emotional vector overrides the process. Show us how you do it».
«Where would you like me to go? I do not think I can take you».
«You lead the way. We'll follow you».
«I'll try Pericles' century. I always felt interest for him».
I wished for that strongly, but I did not succeed. I concentrated on the wise advice from the Athens law maker, but I did not budge. There was something missing.
«You nearly got there, Indalecio. I read the maths in your move, but you could not jump. I think there is somethins missing in your navigation system. Aparently it works only for the places and times where you have already been. Let's do another test: just go to your birth place and moment».
I thought it hard, and suddenly I found myself at mom's, in 1950, helping in my own birth.
«Quick!», Dr. Gómez was telling me, «give me more towels, García», apparently he took me by my own father. I stepped aside and suddenly, remembering what my mentor had just told me, I vanished from there and headed for the moment I met my wife. But I was sitting at another table, around twenty yards away from them, behind my other, younger self: it was a long haired disgusting boy who tripped on the beauty my wife was then, and her books fell to the floor. He was gathering them again for her, mumbling an excuse while she looked, startled, but amused.
«OK, that's fine», my two guards told me at the same time. «We understand now. Let's go».
«Yes: you go where and when you have already been in the past. It is not so dangerous as we thought».
«Why is it not dangerous?», I asked Myrna, puzzled.
«Because in your inexperience and lack of accuracy, you will not end up in the orbit of Pluto or the jaws of a shark by mistake, since you have never been there. Now you are as safe as some of our advanced children, who can lazy around along moments and places they know well, even if we cannot explain why they do so. Then, when they grow up and their hexons develop, they learn to control it in a natural way. The problem is that you have no hexon, and will never have it. That's why you will not be able to control it. Never in your life».
«So I am playing truant».
«That's a way to put it», Vanessa said.
«But how could I develop this ability?»
«Mimesis, memetic, imitation..., you choose».
And then there was a real idea storm, or maybe we should say whirl storm, as the images we discussed were lightning fast. Our conclusion was that I was not so upset as my mentors, since I thought it could not be bad enjoying a hundred per cent of a new capacity which nobody had had in the whole human history, even though many centuries after me it would be a standard which I would never be able to enjoy. Reliving my happy moments in the past, visiting my mother and father, my grandparents as young people..., wow, that was really a privilege! I could be with all those dear to me again, even if under certain restrictions. It was true what Myrna told me, that I would have to be extremely careful not to harm anybody. Also, if I overdid this, I could jail me into my past and stop going on with my own life, since I could not go where I had never been before... And reaching that conclusion, I kissed the cheeks of my two friends, whom I knew when and where to find, and went back to Burma to go on with my voyage around the world by car. That would be a further hommage to Mr. Verne, even if it was going to take me much longer than eighty days.
I chose breakfast time to get there. Then I packed, paid for the room and got my old Ford Fiesta and headed for Letpadan, inside the wonderful forest Bago Yoma, which looked as if someone had got it out of a fairy tale, in a trip of over a hundred miles from Pyawbwe, going through a very varied scenery through the cities of Natmmauk, Minbu, Magwe, Taungdwingyi, Thayet, Pyay and Paungde. Driving always relaxed me, but now I felt much safer, because I was conscious of the new abilities my friends had given me, above all telepathy. I can say I enjoyed my voyage as a lark, who was flying free and content, even if on four wheels, and therefore with the disadvantages of the 21st century: crowded roads, vehicles on animal pull, even many pedestrians on the road in both ways, shouts, horn blowing, arguments..., I was alive! I even started thinking everything had been but a dream my sick mind had had, and so nothing I had imagined had taken place really...
As I reached Letpadan, it was not easy to find a hotel without the good help of Vns, but when I finally managed to, after my shower, I nearly jumped on my bed as I saw on television the images of a mastaba they had just found, in a fairly good condition. I recognized it all of a sudden: I had been there when they were building it. I did not pay any attention to what the reporters were saying because I was concentrating of the message to Mrn on the front wall of the tomb. I had written it on stone only yesterday, that is to say four thousand years earlier... I felt that sweet sour sensation again...
Then I decided to stay in Letpadan for several days more. But far from my mentors, I wanted to practice my new abilities. I went back to Ankara with the speed of thought. To Estambul. To the Harem suburb. To Cairo, where I had been in a previous voyage. To Roma, La Habana. To the year 1898. I saw the Spanish Armada leave the port. I saw a much newer city than the one I had known some years ago: the buildings were new, but there were no cars, no large avenues. Contented, I came back to mty 21st century Letpadan. It was funny, considering Letpadan mine. I thought it funny, too, that I could not see much difference between the present capital city of Cuba and that of 1898, except for taxis and shouting people. Then I was conscious I had really been in a different moment I had never been before: fifty-two years before I was born. My abilities were getting deeper.
A week later I had enough of Letpadan and left my hotel, heading for the capital city of the country. Near Bago City I decided I did not feel like arguing with the policemen who were diverting traffick because a part of the road had collapsed. I remembered my mentor's trick, and wished to be a hundred years earlier in the very same spot, when that people's grandparents were still subjets to Her Gracious Majesty Queen Victoria. Before I realized it was not the same thing going just me and taking my car along, I just saw that the queue of cars had disappeared, as well as the policemen and the road was much newer, but unpaved, and there were a lot of carts pulled by oxen and mules in front of me. I went very slowly, therefore, and when I was already some twenty or thirty miles inland I wished for my dear 21st century again. Sitting on a milestone I found dear old Vns:
«Oh, playing dirty with time again?», she asked wryly.
«Let's say it is a homage to an old friend», I answered back. «In fact I am overcoming my nth crisis since I met you. But tell, me: why this visit? I thougth you had already left me as an impossible case».
«Nonsense. You still need some advice, that's all. Look: instead playing with time, you could have moved your car twenty miles inland by using your mental powers. That would have been quicker and easier. On the other hand, I promised you something, and I stick to my promise. Or are you happy with just the third part?»
«Meeting Jules was good. But if you take me to 19th century Baltimore you'll open a new, gourmand like door».
«Well, I think at sixty years old you are already mature enough to use this new toy wisely. Also, Ndld, monitoring you for the whole of your life made me sure about you,and I know I can trust you in these things, even if you had the time to be alone and think things over. That's why I can dare give you what I promised you».
---
It was not difficult to track him, in spite of the low quality of the only photo I had seen, at the back cover of a cheap edition of his Tales of Mystery and Imagination: thin, gaunt, drunk, the picture of sadness itself. I wondered that man was the future great genius who so many people would study at university. There lay the father of modern literary criticism, hanging form his bottle, looking at the bottom of his empty glass. He asked nothing, he did not even have a look at me when I sat by him with a new bottle in my hand and told him:
«Hey, friend, you remind me of my late brother. Ok, let's have a quick one to his memory, wherever he is now».
«Yes, let's drink to..., whats the name of your brother?»
«Israfel».
He jumped in his seat, stared at me disapprovingly for a while, as if his drunkness had disappeared, and then he said:
«Who are thou, and from which hell do you come to torment me, shameless fiend?»
«Ha, ha, ha! I can say in truth that nobody called me that before! By the way, my name is John. What is yours, mate?»
«Hm», he said a bit calmer, «The name here is Edgar, you can call me Edgar, though my friends call me The loser».
«You don't look like that, Edgar. You only look a bit drunk..., but who is not a little drunk today with the things the government are doing?». In fact I could not remember who was ruling the USA at that time, but attacking the government always pays.
«Yes. That government of niggers and scamps», he said as he drank another wine glass. I filled it again.
«Tell me, Edgar, what do you do? Are you a businessman, a painter, a sculptor?»
At my words he exploded into laughter offhandedly. I followed him and laughed, too. The other patrons started looking at us sourly, wondering if we were making fun on them.
«Hey, listen to what the gentleman is saying», he said, «he asked me if I am a businessman!»
Now the loud laughter was general. And I looked puzzled.
«No? Well, artist, then. You look like artist, Edgar».
«Almost. I like writing. But I haven't done well, no».
«Oh. So what do you write, Edgar? Novels, tales, theatre plays?»
«No, theatre never tempted me. We get too much of that in common life. My business are short tales and literary criticism».
«Waw, that must be serious stuff. I can't imagine you like that».
«Many people can't imagine me here, drinking to forget my poor wife's death».
«Oh, I'm sorry. When did she die?»
«Some years ago..., but how I miss her!»
And then, little by little, I directed the dialogue to the part I was most interested in. From his wife's death he came to tell me the most beautiful poem which ever was written to a mother in law, To mother. In Edgar's case, she was also his aunt, as his wife was really his cousin. When he stopped crying, he explained his literary theories, how his tales were planned, and why he never wrote a novel: You've got to get the reader's interest from the beginning to the end. You have to set the whole story into something that can be read in a single sitting, he said very convinced. He even told me how a poem is composed. When I mentioned the muses to him, he started laughing for a while. Then he said muses do not exist. What you get is only from serious and continuous hard work. It's the same as Santa Claus, he added very seriously, whom everybody talks about and children believe in. But we adults know that it is us who buy and bring presents for them, our kids.. Similarly, every writer knows that this talk on muses is but a lie, but we keep it a secret so that illiterate people go on believing it. That makes us important. But the wrong thing is that it does not give us money, he complained. That's why I denounced it all in my essay The Philosophy of Composition.
Verne's interview had left me moved and surprised, but Poe's left me sad. He was a great man, an important writer of all times, but not a drunkard. He was a destroyed spirit, a man who loved, who did in life what he wanted, but life presented him a bill hard to pay, and his happy days finished very soon because he could not manage to understand what he was and what life offered him. If he had lived for another further thirty years, he'd have left a longer though not necessarily better literary legacy. But talking to him was also amusing. When I went away, I offered to see him safely home, but he declined:
«This is my home», he said dryly to me.
And I did not insist. I went away knowing that I was the last person who'd see him alive on this world. A few hours later he was found lying on the street, totally drunk and with a hypothermia which lead him to death. I could have avoided that, but I did not dare change history.
---
I was still thinking of Edgar when I heard my mentor's voice again:
«Wise thoughts», Vns said as soon as I reached my hotel room.
«I am really sad for the poor man».
«Yes, I saw that, Ndlc»
«Did you? Were you there?!
«Of course I was. I was one of the canteen boys. But nobody remarked I was there. Even you weren't aware I was there when I changed your bottle of wine when you finished it. By the way, you got a bit happy, too».
«I thought you'd never get into that den».
«And leave you alone? Of course I could not miss that. I am interested in English literature, too».
«Er..., well, I suppose you have chatted with all the great ones».
«They were not that great, Ndlc. But then history is told from an idealistic point of view, even if it is sometimes with a good intention. Some day I'll tell you my own theory on those writers on whom they have made so much money even if they died in the most shameful misery».
«Well, since you saw both interviews, what do you think? Which do you like most?»
«I don't really know. You decide that, as it was you the one who asked for them».
«You told me you talked to other literature geniuses. Who were they, and what are your impressions on them?»
«Well, in truth I can say I talked to many. Some of them were frankly nasty».
«Waw... Yes, I guess we tend to idealize people. I think Cervantes was one of them.
«Exactly. But he was not one of the worst. He was a soldier, a very angry man, even more so when he got mimed. Of course, to write such a long work as Don Quixote, you must have at least one hand, but even so, it was really a handicap. I had to disguise as a young boy to be able to get something out of him. I pretended I was a young page to the Duke of Béjar, and promise the protection of my master.
«So, can you tell me something good about any of them?»
«Yes, of course, about every one, and nobody in particular, Ndlc. Don Miguel himself had many positive traits. And Oscar Wilde, ever so nice, had also some vices: he was very suspicious».
«Well, I enjoyed a lot with my two writers. I'll let you know what I think about the visionary».
«Ok, I'll take you to him one of these days, if you don't find the way to go on your own before».
«I won't. Even if nobody took me to Ramses 2nd...»
«Are you sure of that? Well, I have been thinking of that, too. It is possible that you used Myrna's power to get the lever effect. I cannot explain in any other way».
«Or else Myrna lent me her hexon without noticing...»
«We'd better keep an eye on you, if you are around. You aren't to be trusted», she laughed.
«Oh, of course not. I swear it was totally unconscious on my part».
«Well, that is not a big issue, either. You'd harm only yourself. In any time but mine, if you tell anybody you are from the future, or the past, you'll get a straitjacket and nobody would know about you again..., till you found the way to bet out of the madhouse along time or space, but again, who would take a straitjacket off a madman who ran out of a madhouse?»
We were still in Baltimore in the 19th century. We were walking near the harbor, where we were entering in that moment. It was a pleasure walking there, among those dear old ships of yesteryear, mostly sail ships, some mixed ones, and just a few steam boats. It was a great difference with the harbors I used to know in my time: here there were no security guards, though I guess there's someone doing his watch in every ship, feeling the waves pushing with their characteristic noise against the those wooden hulls; here a sailor smoking his pipe, there another one whistling a soon forgotten tune, and everywhere someone telling a sea story to someone... The boats presented hammocks on their top decks, with some sailors sleeping in them. But most of them were in land, as pubs and lop houses were still open. I felt like enrolling in one of those ships, but a minute later I forgot about it, as I remembered the hard conditions which there were at sea. I remembered Captain Grant, Verne's hero, and Ahab, the hunter for the While Whale, Moby Dick, and I thought the real models for them probably stepped on this harbor before these writers, Verne and Melville, fixed them on paper forever, into the idea world of literature, where they have lived ever since...
But good things come to an end, and several hours later, when the sun was already aiming at a new day, when good old Edgar was already history most probably, we decided to come back home. I came back to my Yangon hotel. I had come to the capital city of Burma tricking time.
It is incredible the amount of border and road problems which there are in Asia. I thought those things happen only in Europe, but in these countries people are still living in the past in relation to Europe, and disagreements on land limits are solved by closing borders and roads. All the same, there are not so many people who own a car, and here most people travel on foot, even in their long travels. And you don't need a road for that: with a simple path you solve the problem, and paths need no other maintenance but continuous stepping by their users. I had had problems with my visas, but finally I solved them by getting them in Madrid and then going fast to the concerning open borders, which were not always in my way; and on top of that I used to go to get the paper in times when I knew there were few people. It was not proper, of course, but it was very handy since I learnt to move around time and space at will. And the good thing about it was that I realized that I felt not tired at all for that. Traveling along time and space, at least in such short leaps, was no effort for me. But I found that I was hungrier than I used to be, but at the same time I was thinner than ever. Probably I worked more physically than before, and therefore I lost weight. That one would be a good question for my mentor, when I found her again.
And then I met her, but it was she who set other questions on me:
«Are you already ready to go and see your Devine Master?»
«Ready? Well, yes, I got used to the idea...»
«Oh, no. I mean whether you studied those people's psychology, which were their likes and phobias not to blunder too much and spoil the whole thing because of cultural collision».
«Well, I am not going to see a lot of people. In fact I'll meet just one person, if I'm lucky».
«Ok. If he's God, that won't matter. If he is not, it's your problem . Let's go».
---
She took my arm, as usual, and suddenly I found myself in a solitary orchard, in a mount, just at the moment the day was getting dark. After a while I saw a man coming. He was much smaller than I, and had a long beard, his hair had not been cut for a long time, but he was still young, much younger than I. The poor chap was not having a good time.
«Father, take this cup away from me...., but let thy will be done».
«What is tormenting you, Jesus?», I could not avoid saying.
«Father! I'm feeling very sick. I don't think I am strong enough for what is ahead of me».
«Are you so sure about what is there ahead of you?»
«I'll die because of my teachings. But I can't help it».
«You were always consistent with your stuff, your thoughts, your wishes, your message. Now you must have strength in your final hour».
«Yes, father. But you've got to help me. Give me something to get hold on. Sometimes I feel I am not strong enough. In a while I will be just like another man a few men followed, and in a few years nobody would remember who I was».
«You are wrong in that, Jesus. Your teachings will be spread all over the centuries even in continents yet to be discovered. In your name a lot of good will be done, though there will also be those who will try to justifyt wars and other evil things on i. But you will not die in vain. Nobody will be able to say that human kind forgot about you».
The man looked down, pondering. I asked him:
«Tell me, Jesus, what did you regret you did?»
«I gave mom a hard time more than once. And I was hard on my followers some times, more than I wished. It is difficult keeping cool when you realize nobody understands what you are saying».
«And omissions? What do you regret you did not do?»
«I had not much time. I regret not having been of a better service to Mary Magdalene and other women who have treated me with affection often. But time was running out, father, you know that better than me».
«Do you want me to take you from here to another place, where nobody can harm you?»
«No, father. I would not know what to do later, if now I am not consistent with the life I always lead».
«Any message for your followers?»
«No, I have not left them yet. Judas will still take some time to be here».
«Do not be afraid, Jesus. Your example will be imitated by many of your followers in future. For thousands of years your example will be alive, and people will talk about you, and thus you will never be dead. Now let me hug you, and you go back to your disciples, to encourage them in this sour hour. You still have to teach them your supreme lesson, that of forgiving your enemies».
I could not help hugging that example of integrity, goodness and consistency. Then I saw him turn and go back to where his disciples were waiting for him. Right by my side I noticed a new presence. Vanessa said:
«Do you know what you have just done, Indalecio?»
«I could not help it, Vanessa. For sixty years I was in doubt, but now I know for sure».
«That you are God? Because that is what you just pretended».
«No. That good people are god. That integer people are god. That those consistent and brave deserve that everybody adores them. I prefer a god of the people, like Jesus the Carpenter, to an angry one like Zeus, who was patriarchal, aristocratic and phalocrat, or irrational, sexist and vindictive like Allah, or I-dont-know-hows like the Eastern gods. A revolutionary who gives his life instead of manipulating the people in his own benefit. Such a man deserves full credit, all my respect. He deserves being god.
She stared at me with very open eyes, surprised. When I was silent, we stayed there, listening the wind, the gentle breeze which was combing the Getsemani garden. After a ten minutes pause, she whispered:
«Many people would see us. We could not go like this».
«Wait».
A few seconds later she came back wearing a modest robe in the true style of that time, covering her from head to toe, and beside her there was the whole outfit of Roman centurion.
«Get it on», she said pointing at it.
There were not so many people on the Golgotha as those series of Hollywood films made us believe. People were really afraid, and crucifixion was probably the most cruel execution means of all times. There was Jesus there, hanging from a piece of wood, still bleeding from the wounds he had in his feet and hands, suffering as I had never seen any person or animal in my whole life. Near him we saw a woman in her forties or early fifties, and beside her there was a young man. I thought they were Mary and John. Vanessa and I were about twelve yards from him, and next to his cross there was a Roman soldier keeping people away from the convict, since his orders were to let him suffer till he died.
«Elí, Elí: lamá sabaktaní?», he said in a louder voice than you could expect from a man in such a situation. [My God, my God, why have you forgotten me?]

«Your father will never forget you!», I telepathied clearly at him, getting closer to the cross, in another unexpected impulse. The guard got out of my way, since I was his superior.
And then, to everybody's surprise, I took the spear off the soldier's hand and threw it with all my force at him, with the intention to nail it into his heart so that he stopped suffering uselessly. But it was the first time I got a spear in my hands in my whole life. It was heavier than I thought, and also less well finished than I expected in an imperial weapon, and so instead of hitting his heart, I struck his side. Anyway that shortened his suffering, as instead of days, he lasted only a few hours more. At the end of them, he said:
«Father, into your hands I command my spirit».
And shouting very loud, he died.
I could not repress my admiration for him, and I said something aloud, without thinking:
«Sane, ecce homo vir filius dei erat». [In truth this man was a god's son].

I turned round and searched for Vanessa. She was not where I had left her. She was a bit further, looking at me, puzzled. I came to her and said:
«Let's go, woman».
As we passed by a sycamore, we vanished back into my 21st century, which drew itself in front of us again: Burma's capital city, my hotel, my room. There appeared all of a sudden a Roman centurion and a plain woman from the town of Samaria. When we took off our disguises, she took them away. I did not see her again till a week later.
Meanwhile I had to process and assimilate everything I had lived. I knew it from the first row. Everything invented by Saul was not there. But many other things Saul did not say, or that he simply did not know about, were really there for us to see. Jesus had been a good, honest man, who believed truly everything he had said. And he died because of that. Twenty one centuries later we remember him, and many other people are remembered only because Jesus met them.
I could not stop thinking of what Vanessa had told me: human kind had been on the verge of disappearing twice, but appropriate measures were taken, and thus we managed to survive. I thought of a nuclear disaster, of course. But there could have been other possible disasters, like hitting a giant asteroid, or a pandemic..., something like Influenza A, but really killing everybody. Or many other causes. I'l ask her sometime, I told myself. But then I remembered that I, in my limited power going through time without knowing how or calculate where I was, could go back, after all, to the times wher I had been, more or less. My first visit had been pretty bad, so bad that I had to be rescued, but it was true that I had gone to Old Egypt all by myself with just the eyes of my phantasy and the wish enlivened and probably multiplied by that Greek goddess who I knew as Myrna. And I concentrated a little and I suddenly found myself at the Parthenon. But it was the new one, that surrounded by the jungle and not by ten million Turk people disguised as if they were Greek.
«Glub!», I said as I realized that even if I could not leap four thousand years in the future knowing what I was doing, I had leapt for another ten million years, more or less, all in a go and without any effort on my part. I guess I was suffering something similar to jet lag, but at the same time I was feeling ok because I had been able to accomplish such a leap for the first time without any external help, no matter how horrible I should feel for that.
But there was someone who was not there to congratulate me: a huge tiger was looking at me with a nasty face. He was probably curious, or he might be even afraid, but anyway he gave me a horribly loud grunt which made my hairs stand on its ends. Whe he was about to hit me with one of his paws, I wihsed to be behind him, and plop!, there I was all of a sudden. More confident, I dished to be riding on top of him, as if he were my horse, and all of a sudden I found myself there. The big cat revolved briskly trying to hit me with his jaws or legs, but he could not, since I was really far from them. I pressed as hard as I could with my thighs against his sides, and the beast, probably afraid, jumped into a fast run forward. I was very lucky not to trip with any low branch from the trees, and then the tiger brought me into an open field. There he ran till exhaustion, but I was still pressing my things, and I was also grabbing a lot of tiger hair from his back with both hands, so that he could not throw me down. It was just luck that when I was a young man I had learnt the art of horse riding, and even if I was not really good at it, I still remembered the basics of horse-riding. After riding my tiger for a few kilometers, the beast halted briskly, very tired. But he was much craftier than a horse, and more flexible, too: he twisted his body on the ground, rolling on himself several times. But as soon as I saw the ground closer to me, I leapt ten meters in front of him, and I stared at him, very angry. I said to him: Bad tiger! In this way we will never be friends. Shame on you! He must have understood me, because he crouched and hid his legs and tail under his body as much as he could, and he looked at the floor.
«Come here!», I commanded pointing at an undetermined place about one yard ahead of me with my finger. The big cat stood up and step a step, very slowly, came closer to me. When he was where I was still pointing at, he bend his forelegs in a clear act of submission. I came to his left side, fighting my own fear as much as I could, bit still feeling angry with the animal, and very slowly I put a leg on either side of the animal, riding him again. I grabbed two handfuls of his hair, and pulling upwards with both hands, I told him:
«Ok! Get up! Onwards!»
I tried to remember what I learnt on my horse-riding lessons, even if it was not exactly the same, as I was not going to set a mouth piece on my tiger, but even so I practised several marching modes, sending the animal mental images of what I waited from him, and so I made him trot, walk gallop, jump, wade a river, and finally crouch again for me to get off him.

«Well, Thomas», such a name I chose for him in that moment, «you were a good little cat. When you hear this whistle», I put my fingers to my mouth and said Thomas! in the whistle language I learnt from a shepherd at the Canary Islands when I was young, «you have to come wherever I am. Have you understood?»

«Grrrrrrr!» was his humble, yet loud answer from my tiger.

«Ok. Then now you can go».

I snapped my fingers as a signal for the best to go away, which he did presently.




«Plas, plas, plas!», I heard behind me. I turned around, and there was my blonde goddess, Myrna.

«Congratulations. You've just passed your ten year old test, Indalecio», she said wryly.

«What?»

«Vanquishing your own fear to beasts and taming your first pet is what we think is the most difficult test in what we could call Primary School in this world of us. You do it fifty years late, but that is met by the fact that you did not know you were supposed to do that. Now you know why our animals live in full liberty among us: they don't attack us, and if they chose to do so, they would have no chance to touch us. We rule them with our mental powers, because their limited intellect, which they have indeed, makes them understand who the master is. You only failed to smile at your Thomas, but you'll do so next time. Remember: a smile is a prize, and an angry face is punishment. But you already own him. On the other hand, a tiger is a good election. I prefer them to lions or elephants».

«I should appoint you my mentor, Myrna, as Vanessa seems to have forgotten about me...«

«Bullshit. There were many changes for you in such a little time. You have just made a long leap all by yourself, and that puzzles us all, including our specialists in learning, as you are the first individual in your species who accomplishes such a feat».

«What do you mean, my species? Don't you and I belong in the same species?»

«Yes, but ten million years apart. We can tell meaningful differences which can put us apart into two different species, don't you think?»

«Of course. I belong to the species homo sapiens. How about yours?»

«Well, I had never thought of that before. But we could define it as homo salutans, because sickess is but a memory for us. You have a series of microbes inside which could annoy you within a few years. Yes, we can correct that, simply by a blood transfussion, but we should ask a specialist first, just in case there is a better way».

«Well, by the way..., there is something I'd like one of you to explain to me».

«What are you worrried about?»

«When I met Vanessa, a bullet nearly killed me. She then told me that bullet was not intended for me, but for her, and I'd be told about it later. However, a long chain of events prevented me from knowing about it. Do you know why that bullet was there?»

She must have known, as she smiled, looked at the ground, and then said:

«That is for her to explain to you. It is not that it is a secret, but really I have not all the facts. I know she was making a survey on mistreatment in India in those times, well, in your time. I know she had more than a fright because of that, but I know no more. Yes, you should ask her».

«Well, then..., how about you? Did you go walking and happened to see me?»

«Not exactly. I felt your presence, and I noticed you were suffering. I might help you. That's why I came».

«Yes, you helped me, indeed. I no longer remember the tiger».

«You handled the situation very well. I told you».

«There are many things someone should have told me».

«You are wrong there. Some things just happen because you get into trouble yourself. And we cannot foresee some others. But it is true you have many unsolved questions. Some of them could be solved by me, you only have to learn to ask them».

«Well, a little help with the tiger on time would have been just fine».

«So that you were completely useless? No, thanks. Now you know how to solve your own problems in a hostile environment».

«I wonder if this is a safe place... Can't a wilde beast attack you by surprise?»

«I saw you deffend your life very well. Imagine what we all can do».

«But that force wall I saw the first day...»

«Let's say it is a customer service gift».

«Do you mean you don't usually use it?»

«Vanessa made it just for you. We needn't. And since now you won't need it either. Congratulations, Indalecio».

«So if one of those wilde beasts attacks you all of a sudden, what do you do?»

«What do you think?»

«I guess you send it to the Moon».

«No, it is quietened all of a sudden, just like you did, or even a little faster. But I noticed you very concerned about the Moon. Have you ever been there?»

«On the Moon?»

«Yes. On the Moon».

«No. And now that you mention it, I felt like going there more than once».

«Then let's».

«Let's what?»

«Go to the Moon», she said taking me by my elbow.

«Wait!..., I have no...»

Then I saw us on the surface of our satellite.

»... space suit!»

«You needn't it. We are inside a glass observatory. Can you see the walls?»

Yes, of course I could see them! It was a glass building, with some parts of concrete. But the windows were so large that it looked as if it was totally made of glass. We could see our planet, so blue, whitish here and there because of the clouds, impressive.

«In all this time space travel must have progressed a lot...»

«Oh, no. We are not interested in that».

«How come? Are you not intrigued to contact with other civilizations? With alien cultures?»

«No. Fuck them. We already did so, and we did not like it».

«You didn't! What happened?»

«They wiped us. They left no one. Then they adaptation to our planet failed, no matter how much they tampered with it, so they died, too. It was a bad business for everybody».

«If they wiped you all, where did you come from?»

«True. They left no one alive on Earth. But there were people in other planets, though not so many of them. They were scientists who made experiments which could not be developed on Earth, though often as a consequence their bodies get so used to their new environments that they can no longer live here. But that was not the case of the ten men who were up there, in Ceres, one of Jupiter's satellites, as they came back every ten days or so...»

«You have still not explained where you came from».

«True. Well, it is not easy to understand. Let's say those ten men who were up in Ceres were experimenting with teleportation and time travel, something very much frowned upon here, on Earth. One of them came to see his family and found nobody in the center of New York! He saw a lot of holes on the ground, though. There were a hundred thousand million people on Earth at the time, but he found nobody in the city center in New York at midday!»

«What happened?»

«You see, there were so many people, so loud, so quarrelsome, and not only at a personal level: many TV and radio transmissions for millions of years, as a matter of fact finally somebody else heard them, and they were attracted to the planet».

«So who came?»

«By millions. They called themselves something we translated as Irkil. They were lousy, disgusting beasts. I guess we made a similar impression on them. Human kind disappeared in a little time, yes».

She made a short pause, and then she went on with her soft, melodic voice, and slowly, very slowly, finished her tale:

«When that man, Cassey Stack, came downtown in New York, he found three of those beings who immediately jumped upon him and held him tight».

«Could he get rid of them?»

«Well, he teleported himself a hundred yards away from them, and watched what they looked like. Then he leaped again to Ceres. He told his coworkers what he had just experienced. They went on with their research, and then two of them leapt back to the past for around two hundred years, to warn humanity that the end was coming».

«I guess they were not heard».

«No. They thought they were madmen and locked them in at a madhouse. They got away by the means you can imagine, and then they did something more effective: they selected a group of five hundred people from all over the world, and they told them what would happen in two centuries. They even brought them here, and from a similar observatory they saw what was going on on Earth at the time of what we call our Second Bracket, the time when there was no man on earth. It was here, on the Moon, that they suggested their own ancestors to stay in their future to repopulate the Earth with human beings».

«Did they stay?»

«A sort of. The Irkils who attacked Cassey were the last ones who remained. They were a very developed species, and yet very stupid. Their adaptation to our planet was faulty, and when the Ozone layer opened again, in its periodic cycle, they started dying like flies. Also, they ate humans, but when their crop exahusted, they died, too, since they could eat nothing else form our planet. It was as if Earth itself took revenge on both species».

«Why did you say a sort of?»

«Because they could not stay at that time, when the irkil died, but ten thousand years later. The Cerians sent terra forming machines to recreate the oxygen level and repair the planet till it was in the state it was before Irkils and even humans first came here. They brought animals and fish from other epochs, which bred very easily, and then the ecology of our planet was recreated. Then humans had a series of congresses and discussions on what was to be done. The sequels of them was the system we have now: stop senseless growing of our species at the cost of the others, and every one of us minds his own business, doing what he or she really likes».

«So did you agree to the ten thousand people limit, too?»

«Nine thousand, though nobody ever set a number. But it is what it is now. It does not really matter, however, because as well as the British and some other people in your time, we don't have a written constitution, either».

She laughed at her own joke before going on: «Well, we don't really write anything. Everything is here», she said touching her forehead with a hand, and her chest with the other one, «which is where all those things must be. Paper is but a dead thing, and things which books say exist only when they are delivered into the mind and the heart of the reader».

«So you are functional illiterates».

«Not exactly. Writing was invented to transmit knowledge, and we transmit it by telepathy. That is our writing».

«True. And it does not demand external material».

«You are getting used to it very well, Indalecio. But don't you get tired? At first, when we were learning to do it, many people found it stressing».

«No, of course not. Thinking is easier than talking. And faster. But I noticed that time travel makes me thinner. Is there an explanation for that?»

«Well..., not that I know. That is weird. There is a certain mass transference, of course, but as you travel you get mass from your environment, too, so you cancel that loss out. But you do that without maths, and probably you don't spot your little mistake, and that's why you loss matter».

«Can anyone help me in that?»

«We can find a specialist and ask her. You know the best specialist on that I can think of: Vanessa».

«You are kidding me! Well, we can ask her».

I paused while I stared at the Earth in awe: there were the Pacific Ocean, and the American and Asian seafronts, as well as the little dots where I guessed there were the Oceanic islands, many of them could not really be seen, though I knew they were there.

«Poor Irkils. They could not profit that wonder. If they had come peacefully, we could have helped them get in terms with the environment».

«Oh, fuck them! We had enough of them without them adapting to our environment. Besides, they could succeed only if they managed to make our atmosphere poisonous for us. Then we would not have been even history. Just wonder if that ever happened on Earth, if entire intelligent species were wiped out by others... Well, the thought makes me uncomfortable».

«Yes, you mean that we would be the evil ones, if we were not the survivors...»

«Yes, you are right. Anyway, we were lucky enough to get our home planet back, even if we had to trick time for that».

«When was that? Did you know that event first hand?»

«Of course. It is a compulsory topic for us at school. Our teachers take us there so that we can see what happens when you do absurd collective deeds. And that was a long time ago. I think a couple of million years have elapsed since then».

«Could you not have avoided a posteriori, by traveling by time?»

«They were too many, and it was safer to start again. Keep in mind that it was very primitive humanity, and very aggressive, they were really violent and gave us no other option That's why we had to select them very specifically. We could not take anyone for the rebirth of human kind»

«So..., did you bring nobody else since that?»

«Are you serious asking me that?»

«Of course».

She was silent, giggling for a while... When I realized, it was me the one who exploded into laughter.

«Of course: me. But my case must have happened before».

«Well, no, Indalecio, your case is unique. But we have had around fifty visitors in all. But they all went back to thier times, really depressed».

«Why depressed?»

«Well, they did not feel at home here, unlike you, and they missed everything».

««Were you not afraid they told everything?»

«We could not care less about that. Who would believe them?»

«Oh, yes, you are right. But I still do not understand why you brought me here... Why me? Why not when I was younger, or somebody else with more skills?»

«Well, those are two questions, dear: Why you? Well, bad question: we did not bring you here: you came here on your own will. You invited yourself, we did not search for you, specially. And Why not younger? Because youth is a disease, Indalecio. Nearly always a deadly one. But it can be cured with time».

«Yes, in my case sixty years may have been enough».

«We are seeing to it, Indalecio».

I had another look at her, and I found her more beautiful than ever. And atractive. She was really intelligent, but at times it was difficult for me to understand her.

«O, come, let's go swimming under the stars».

And then she disappeared through a door which overlooked on a large room most of which was a swimming pool. The water was very pure, crystal clear, and at the bottom of it you could see a copy of the Creation scene which Michaelangelo painted on top of the Sixtine Chapel, in Rome, whereas the ceiling was made of a totally transparent glass which let us see the stars, as she had said. She was swimming slowly in crawl style. I saw that she was totally nude.

«Come on, chicken. Just plunge».

«I have no swimming suit»

«You, old beast. We haven't used it for over two million years! This water is very nice, the temperature is great. Even your Hawai beaches, those you are so willing to know, were never so comfortable as this pool».

I doubted no more: I undressed and plunged into the water. As I swam to her I felt strange being nude in a pool with a young beauty who was my elder and my offspring at the same time, nevertheless... Just to keep my brain busy with other things, when I was at the center of the pool I asked her:


«When was this observatory created?»

«Around two hours ago... Why?»

«Oh! Who built it?»

«I did. But don't ask so much, Indalecio. Mind's power is stranger than what you can imagine. I built this house for you. Just accept my gift and think no more. When we no longer need it, we'll destroy it ourselves, or we can leave it here for the meteorites to do so for us, but now let's just enjoy it».

«But a meteorite could fall on us now..?»

«That will not happen till tomorrow evening, I have already the calculations. But it will fall about ten miles away from where we are now. If I made a mistake, anyway, there is an alarm which will go off when there is a celestial body around a hundred thousand miles over us. Get cool, boy stop thinking on those technical things, and see if you can catch me«

As she said that, she went off for the end of the pool. I don't know if it was that I am really good at swimming or that she was really bad at that, but I soon got her. I would suspect later that she just let me get her, but in that moment I thought it was because of her long blond hair, which prevented her to advance in the water so fast as I could. I grabbed her thigh before she could reach her saving corner, and I said without thinking:

«I won. Now I want my prize».

«What do you want?»

«A kiss».

«I'm not going to kiss you. But if you kiss me, I won't fight you».

By then I had pulled her body to me and I was holding her shoulders, and I guess I could not resist her smirking eyes. Before I realized, I was kissing her at length and depth. There was a difference with what had happened at my hotel room with Vanessa: I did not regret it or felt any drawback. It was simply wonderful. We were at her home, even if her home was the Moon. She'd said she had built it for me, so it was also my home. That meant we had a home on the Moon. That is the place where we first made love, leaning against the shallowest wall in our swimming pool, half standing up, later floating in water as well as in our own caresses. We kissed and sighed because of love for each other. When she was already keeping something mine inside, I asked her something the answer of thich made me feel really cold:

«Did you enjoy that?»

«You are the boy with the eternal obvious answer questions. You just saw that I did not use my skills to far from you in space and time. I could be a few planets away from you before you could reach me, silly».

«Well..., I don't even know if you can be a mother..., can you?»

«I can. In fact some years ago I got ready for that, but till today I did not decide who with».

«You're telling me!»

I stared at her, and I could only think of saying this:

«Why did you not tell me? I think I'd have a say in this, too».

«I don't know if I am pregnant, Indalecio. It's still uncertain the moment when a girl gets motherhood. But if that were the case, I could still undo this».

«Aborting? No, girl. Neither you nor the baby deserve that».

«What baby? It is still nothing, if it exists».

«Well, I'd rather you not get rid of it».

«I did not know that would be so important for you. What would you do if you were a father again?»

«Well, just what it is: being a father the rest of my life. I don't know if that would be a lot of time or not».

«Well, you never know. We have another way to measure age, as you know».

«I know».

We were floating on our backs on the pool water. The air temperature and the water was more than ideal, completely tuned to that in our bodies. The ceiling was made of glass, so we could see the stars, lots of stars in a very black sky, with no reflection. Those stars did not twinkle, as they do on Earth. They were like tiny light dots which seemed to be nailed into the sky, our ceiling. And to my left, mastering everything, there was our beloved Blue Planet in its waining crescent. That's why we could see only part of it. And I wondered that for sixty years it had been there, waiting for me to go and feel its weight, and discovering that at nights like this one, so starry, I could have looked upwards and see that domineering satellite so cold, yellow, silent. Now I could see a blue planet which had the white hair the clouds shaped on it and the noise, and then I felt the quiet as I had had never had during my previous life time.

«Myrna».

«Yes?»

«It is nice being up here, with you. In this Moon paradise you built for me».

«You are romantic, Indalecio. I did nothing somebody else could not have done in this time».

«You are a surprise box, Myrna. This is heaven. I'd like to die in a moment like this one. It is the summit in my whole life. I was never so high».

«Yes. Three hundred thousand kilometers above the Cieza level», she giggled.

«You are right. This is life. I miss only the ability to have a walk on the Moon's surface».

«But you can. In the other room you will find a sort of blue little stone. Put it into your pocket and you'll be able to go out».

«Can't you, too?»

«Yes, but I will not go, darling. I'd rather stay here, floating on the water, thinking of what we've just done».

I thought she was pulling my leg. But just in case I went there, with the intention to come back immediately. But something delayed me: right after I dressed again, I got the blue stone in my shirt pocket, and I noticed a sort of bluish light which covered me fully, as if I were inside a blue bubble, the center of which was always occupied by me, no matter where I went. As I tried to go out, I remembered there was no door. But I came out all the same thanks to my will to be outside. I felt no decompression or lack of oxygen: truly that blue stone was doing its job, and the bubble kept my air inside and let nothing come from the outside into it, only light. I noticed, also, that my feet were in full contact with the Moon's ground, so a small part of it was allowed inside, even if I could not see the limit between what was coming inside and going out side my bubble as I was walking. I could crouch and touch the sand, even dig a little. I found some stones under it, and I even felt some humidity under the stones I lifted. My neighbours would have liked to be there, with me, but I laughed to myself: they would not have been very smart when the Irkils came... I knew them.

Thinking of these and other things, I came back to the observatory. Myrna was no longer there. I think she got tired of waiting for me. I saw a message she had left on the wall for me:

When you finish your walk on Selene, come and see me in my house. Here you can see two buttons: the green one is for this message to disappear. The red one is for this building to be destroyed totally in ten minutes after you leave it. If we come back here together again, I'll build another one for you, if you wish. Kisses,


Myrna.

How on earth could I destroy so special a gift from my best friend in future? Truly speaking, I doubted between my two wishes, though: to see how it was destroyed, if that was true, or to keep it as a love token. If I kept it, I should come back to the Moon to see it..., and seeing how it was destroyed could be a good scientific experience. Thus the latter wish won. I came out of the building right after I pushed the red button, and from a safe distance of around a hundred yards and inside my blue stone device, I waited for destruction take place. I expected a great explosion, but ten minutes later, as I was watching the building, it simply vanished little by little, as if it were a big onion which an invisible giant were peeling thinner and thinner, more subtleevery time, till the last layer fell on the Moon surface. Where there was the observatory there was soon only a little heap of Moon powder which started falling on itself, till there was but a flat surface. I was staring at it for a while, and recognized the place from picture I had seen in internet: it was the Sea of Tranquility.


Suddenly I thought there was someone behind me. I turned round, but there was nobody. I stared at our home (Myrna's and mine). There was nothing there, either.

I have to ask Myrna how she does it.

When I came to the Parthenon, I thanked her for the best nuptial gift which was wever given, to my knowledge.

«That's a trifle, Indalecio».

«You taught me the way to the Moon. The goal of earthlings in my time, Myrna. You'd never suspect how much it means to me. And the observatory was also cool».

«Now you know how one of the human extinctions was overcome».

«Oh, was there another one?»

«Yes. I'll tell you some other time. Now I have to tell you something more important: you are going to be a father again».

«How can you know it so soon?»

«Well, we have advanced a bit in ten million years, Indalecio. I know. Knowing that is part of our training as mothers».

«So you are a specialist in procreation?»

«Not just that. But I am. You know my other field: Ancient History. Even if today it is not valued as in your time. But the field is not procreation, but motherhood».

«Yes. I can see you take it more seriously than in my time. Then anybody could be a mother, or a father. Having a screw was enough».

«It did not take us much more than that. But yes, now you've got to become a specialist, because the useful part comes after giving birth».

«So where does that place me?»

«You? You are my son's father. That's all».

«Is that all? I've got to be there when he or she needs me. Or is your idea to grow him or her on your own? How cold you look all of a sudden, Myrna!»

«Oh, don't say that, dear. I could really grow my offspring alone. Or with somebody else's help, even yours. But we should have to plan it».

«Shall I study a master course to be your couple? I think you should have asked for my opinion...»

«I never thought of couple... It was nothing planned, really, even if it is hard to believe. It happened like that and I would not like to avoid the consequences. You are the first fertile male I have had sex with. I did not think of that at first. But we are very responsible with our offspring, in my century. We do not want human kind to disappear again. That means a very thorough and faultless education. That's why we future fathers and mothers have such a good education towards that end. If you wish, I can put you in touch with Trinity, my tutor, so that we take the best decisions. One of the possibilities is to undo the zygote and forget about being parents. It is not a light decision, as whatever we decide is going to be important».

I realized my time's debate on abortion was already solved here in a very logical, cynical, almost mathematical, way: the zygote would become an exemplary citizen with a series of powers, and a specialist in several fields which would make mankind progress. Or it would be nothing. It was still a microscopic being which could become a person. But if there was the slightest suspicion that it would be defective, it would never be born. That's why Myrna did not have a good time at first. She had taken a risk, and she might have to pay a price she did not really want to.

«Do you know if it is going to be a normal baby?»

«Yes, normal».

«Will it have a hexon?»

«Of course. Why do you ask?»

«Because I don't have it».

«It does not matter. At first we thought hexon was a twist, but then we learnt what its function was. And then we realize that even if only one of the parents had it, all the offspring would have it».

«It must have been hard for the first hexonians».

«Oh, no. The gland was there, but we did not know how to use it till we finally understood the mathematics ruling its space-time applications».

«Well, you did not explain what is going to be my role in your pregnancy and our child's education».

«Would you like to be a part of it?»

«I am a part of it, dear. What kind of a person do you think I am?»

«Well, you have to learn things, but I will guide you. The best thing you can do is come and live with me. I will tell you everything little by little».

«Will nine months be enough to learn everything what there is to become a good father in your world?»

She smiled bitterly and was silent for a few seconds before she said:

«No, Indalecio. I'm afraid human kind changed a little more than that in ten million years. Our pregnancies no longer are nine months long, but three full years. Are you surprised?»

«Well, Myrna, there is nothing surprising about you or your world. But tell me..., even if you look like twenty, how old are you? A hundred?»

«A hundred and three. How could you be so accurate?»

«Er..., you look slightly older than Vanessa, and she's 80. And here you've to count years in a weird way».

She laughed at my weird answer.

«So, is there anything else you'd like to know, happy father?»

«Of course. Don't people ever get married in this age?»

«No. What for?»

«No, of course. If the baby has a mom who can build a house on the Moon, it does not need a 21st century father who marries her...»

«But it will need its father, a good man who guides it in its bitter moments«

She looked at me with affection, and I felt my skin go chicken.

«Do you love me?»

«I love you, Indalecio. Since I first saw you. But you had no eyes for me».

«No, I was still blinded by Vanessa and her culture. I did not really know where I was, or what my role was here».

«You saw me as an item in this culture».

«Yes, you are right. But the Moon made the difference».

«I overdid it in the Moon».

«No, girl, of course not. Even if I am still wondering about your building a new house for me every time we go to the Moon...»

«You'll see. But first you have to tell me if you want to come and live with me».

«How can you doubt it? Of course I will, Myrna».

«You'll have to do as I tell you, as there is not so much time for you to learn to be a good father here».

«Granted, Myrna. But tell me: do you record the babies who are born and the pairs who arrange or disarrange? Is there a register for those things?»

«No, there isn't. I told you everything is taken here», she said tapping her forehead with two fingers. Thus, we needn't any official record, since we all wish the best for the future of our race. You'll see as you follow you son's educational process».

«And if I cannot become a good father, if I can't achieve that full training on time, won't I be our kid's father?»

«Of course you'll finish it on time!»

«But it took you a lot of years to achieve that».

«I was studying something theoretical, but I have already seen that your stress to get out of a problem you are immersed in makes you succeed. In Old Egypt, in India, on the Moon... You learnt to move along space and time without a hexon. I think that now that you are facing fatherhood, you'll be able to learn in a short time. But if you don't succeed, I'll make it up for you. We are a couple, after all, since now. And no, there is no school or academy which gives fatherhood or motherhood diplomas. Many people know what grounds I am entering now, and they advice me not to. But I am convinced we can work it out, babe. You and I. And our child».

«Are you not afraid that I miseducate it?»

«If this goes not end all well, nothing keeps you at my side. And before you harm your kid, I hope you will go away. If not, I'll go away with him or her, and you will never find us. But I have confidence in you: I don't think you give it a chance not to go on well».

«No, Myrna. Probably I'll die from old age before our kid starts studying seriously. And if I saw that I can harm you or it in any way I'll go far from you two, myself».

«And now that we talk about dying», she interrupted, «I saw Martin a few hours ago. He's a specialist on Biology. He gave me this for you to have it».

She gave me a small capsule with a transparent fluid inside.

«How do I have it?»

«Just like this, or with a glass of water».

«What is it for?»

«To prevent that cancer which will develop in your brain in five years from now. Also it has a vaccine against thirty different lethal illnesses your doctors had not catalogued in your time. I think that'll do for the time being, but you have to go and see him within the next five years».

That is a really good health service!, I thought. I put the thing into my mouth and swallowed it in a go.

«And he knew that without even seeing me?»

«Well, I took him one of the hairs you dropped while we were making love, and also a bit of your skin which there was under my nails. It was enough».

I smiled remembering Myrna's nails on my back. And now I understood why she did not come to walk on the Moon with me. She was busy somewhere else...

From that day my life changed a lot. It is true that I could never get bored near Myrna. But the best thing is that I had recovered my first youth waiting for my new baby. I felt young and strong, and oddly enough, I did not feel guilty at all because I was still married over there, at the 21st century, where there were also my children and grandchildren, while I was living with this young beautiful woman who was expecting my baby here, in the 100,021st century. The potion Martin made for me must have been similar to the one old Druid Panoramix, the one in Asterix the Gaul's village, because I felt much stronger than ever in my life, and my hair was much blacker than it used to be. Myrna introduced me to a lot of people who visited us or whom we visited. We met a lot of specialist parents and their children with different ages. I was full with questions and doubts, but thanks to telepathic language they got solved before I could even formulate them. In fact many of my questions came from assumptions which were false in such an advanced century. And so, little by little I managed to understand the essence of my new wife's culture. One of the most shocking ideas was that nobody, even Myrna, believed our relationship with her would be longer than our kid's birth. Children were really raised by all the world society, even if it was spread all over the planet. As they were mastering the telepathic language, they could talk wth other children or adults from other places, whom they'd visit later, when they were efficient in the art of teleportation. It was a real complex world, but at the same time, everything was simple: every one must find his or her own way, the job to do in the following four hundred years or so (or more, but that was the average) which would be to the benefit of human kind. The whole of which would have fitted in Cieza three times. However, every one lived alone or with only one or two other persons, if they were parents. Yes, individualism had succeeded all over the world, and at long last entrepreneurs, who were all the people that there were, found not hindrance to develop his or her personal project. And freedom was absolute. This is the full, and absolute triumph of the capitalist mentality..., in a world where money was totally alien! Here you took everything you need from where it is, even if it is only personal help or a piece of advice. If what you need was not there, you can create it on your own or with help of other people, who agree to do so. On the other hand, you are expected to do something for the others, whatever you decide, but something to the best of your will and knowledge. Who could ask for more? So this was the full and absolute triumph of communist mentality, too: everything is everybody's, and everyone is at the disposal of everybody else: one for all, all for one, as D'Artagnan used to say.

It was not strange that there some of the important subjects in my time, like political or economic sciences, no longer existed because their object of study was no longer important, except as old times' curiosities, like Myrna's activity, who was crazy about old things in old cultures. Governments and money no longer existed, but our history was there, and that was a solid ground to study it. And I had the opportunity to fill in the gap between mine and Myrna's civilizations, as I was given the chance to live with the best scholar on old times.

But what stood out in all that was the First Parenthesis, as they called the first time when human kind disappeared, as such.

Unlike the Second Parenthesis or Extermination, it was not really thorough, as a few hundred people were left scattered along the whole of the world. Because there was no technology left, and their will to cooperate was absent, they had an important cultural decline, so they found themselves at the Middle Ages, at best. Humans were exterminated by a strange illness one of the nations developed and spread all over the world to get world mastery and ground for their own nationals at the expense of mass murder. It was war on civilians directly. Of course, the attacking power had the concerning antidote, a thousand times tested. That had been around eight million years ago, two after my own century, eighty thousand centuries before Myrna's. Their devilish plan would have been fulfilled to their satisfaction if the virus had not had its own say by mutating into a new variation the antidote of which could not be had on time, so it killed the attacking people, too, and so only those people who developed an individual way to resist the virus survived, in different places all over the world. Around a few hundred, scattered people who did not trust one another. That was largely because the identity of the attacking nation was never known, and also nations no longer existed on the world, but just tribes and hordes. The most advanced places in the world enjoyed a sort of Middle Ages organization, but most of human societies were those we had known in Old Ages, when illiteracy of men caused them to be in Prehistory.

But little by little merchants and travelers glued those societies together, and with a lot of good will and years the different cultures and languages, which so little had to do with one another or with those in the old times, reached a very strange agreement which lead them to adopt a strange language they learnt from a book called Lingvo Internacia, which means International Language, which we know now (though they did not at the time) was the original name of Esperanto, which had never been the official language in any nation in the world. They did not know that, either. In fact from that name they had inferred that it had been the language everybody spoke in old times, so they all learnt it and also wrote a Universal Declaration, which was taught at school so that everybody could swear to accept and honor when they came of age:



Ni, la Popolo de la Mondo,

Konsiderante la kazon de la lasta milito, kiu ka?zis la preska? tuta ekstermado de homaro,

Ke ni ne scias kial ni mem pluvivis la epidemion artefaritan de estinta registaro de forgesita nacio,

Ke kulturon ni respektos nur se i respektas nin iujn,

Ke sekve homo valoras multe pli ol kulturo, lingvo kaj nacio,

Deklaras, ke ni iuj adoptas Esperanton kiel nian unikan uzeblan lingvon la? la tuta mondo.

We, the people of the world,

Considering the cause of the last world war who cost us so dearly and almost extinguished our species,

That we do not know why we survived epidemic caused by an extinct government of a vanished nation,

That we'll respect culture only if it respects us,

That therefore man is more valuable than his culture, language or nation,

We declare that we all adopt Esperanto as unique usable language all over the world.



Little by little they overcame the differences they really knew only from their own sagas and tales of old times, and they recovered the science and technology they had twenty thousand centuries earlier, which took down any walls and barriers which there could be between them. But they could not foresee, as they it had been never foreseen before in wealthy countries, that the absence of poverty and wars would cause an unprecedented demographic boom. Even if birth control was more effective than in past times, it was unable to avoid filling the world with a hundred thousand million people who had practically no place in our world's surface. However, that crowded civilization managed to last for eighty thousand centuries more in a more or less stable and fair society, even if still suffered from some scourges of old times, even if there was not misery or war in the world. Even the bottom of the sea was inhabited and oxygen had to be made in special factories, as there was no place for plants or herbs, except at a few museums, and there were also some illnesses medicine was still working on.

And then there came the Irkils, who originated, as I said already the Second Extermination or Parenthesis (as they also called it euphemistically), and that time the whole of human kind disappeared before the remaining extraterrestrial male men could prevent it... Thanks to those inhabitants in Europa, one of Jupiter's moons, human species could be restored from old past centuries, with a more solid and durable bases..., or that was what they thought, at least. There were many time explorers who visited the future till several hundred centuries deep, and even if not all of them came back, those who did said humanity would enjoy a very long health..., in fact longer than the planet itself, as they would go away before the Sun entered nova.

Regarding language, even if many purists proposed to keep it as it was in its initial stage, because it was everybody's mother tongue, it soon began to experience changes, the most significant of which was the vowels being lost to gain greater speed when talking, even at the expense of clarity. However, when telepathy appeared, language became totally irrelevant, so you could talk whatever you chose, in the confidence that everybody would know what you mean, and vice versa. As well as regarding Architecture, Economics, Law, Engineering or any other old field, it was totally irrelevant, which was really shocking for someone coming from the 21st century, like me. On the other hand, what was really very developed was music, as people really lived by singing, composing music everyday, and sharing it with whoever chose to tune the mind of the composer. That music used, in addition to the twelve known semitones gamut, they used millions of different colours in it, producing something we could call multimedia, but not limited to image and sound in themselves, since the colors were not only inside a design easy to define. Unfortunately, my favorite art, the written word, cannot give a clear presentation of its aspect, though it can give notice of the effect on a particular individual, namely me.

Music had become so universal and every day, that there were not really composers: everybody made his or her own music, in the same way as everybody created his or her own step and path without following anybody else's pattern, so that there were not Great Masters of Music. We all listened to everybody's music, if we were in the mood to do so, but they all made their own thing, wonderful things, in styles so different from one another that we could not always appreciate them. There were melody masters, maniacs for harmony, growers of something called color music, that is to say, they created forms and textures with or without music..., but there was no school which unified the tendencies, or at least the commonest or most valuables among them all. There music was so world spread that it was too general and mostly too shallow for anyone to sistematize it. Probably that would need a god to do the task..., only that in this future there was no room for gods.

Vanessa visited us as soon as she knew, and she congratulated us:

«I can see you are already one of us», she said to me.

«Not quite, but I look like», I said dryly. «I like your century more than mine, and I'm trying to convince you to make room for me among you all, dear».

«So, what about your journey around the world Indalecio? Did you already resign your dream?»

«No. But I found a better vehicle than my old car. By the way: I have a question about our first meeting, Vanessa. It's about that bullet: why did they want to kill you?»

«Uh huh. I was doing some research on old Indian uses for Roco, a colleague of Myrna's. That included religious practices already forbidden for years, but which they had been doing all the same. In fact they were going to bury a dead man's wife alive. But something happened, and because they wanted to make certain, they opened the grave and she was not there. Of course she was not because I had taken her out when they were gone. They suspected on me, the woman nobody else knew, and they looked for both of us. They could not find her, because I left her in London, with some friends I trusted. But in their frustration they tried to execute me on the accusation of blasphemy. I trusted my resources just too much, and then when I saw you and started chatting with you, I relaxed a bit, till I saw that bullet. So I had to stop time and put you away after I hit the fanatics from behind so that they did not know what was happening. The bullet went on its way when you no longer were there to meet it, so it struck the wall. I brought the police and they were carried away, but I suppose they were released because there was no dead body. That is the mystery of the lost bullet».

«But you did not find me there by hazard».

«Are you kidding? I followed you from Cieza. I was the policewoman who fined you because you parked your car where you should not the day you left. Because you would not go away without greeting that friend of yours you had not seen for years».

«Ho, you nasty thing».

«Well, I never dealt the fine. But I did fine you so that another policeman did. Well, I followed you all the way, but till Chennai I did not make myself present to you because I thought here you'd have your first problem, and I wanted you to be aware of me. I knew about the road robbers, but that bullet took me in surprise. That was really a bad job on my part, because I was forced to tell you a lot much earlier than I had planned».

«Well, thanks to that, and to you, I am a father again, in old age, as Abraham».

«Oh, yes», she laughed», «Abraham García, or Patriarch Indalecio...»

«Blasphemy!», I joked, too.

«Well, Indalecio, I doubt we see a lot of each other from now on. Yes, it is true that I'll visit my godson, but I am no longer your guide. That position now is Myrna's, since she's your wife. And, also, she spotted you first».

«Vanessa, you feel nothing for me».

«Of course I do, Indalecio. We are great friends».

«But you feel no love for me».

«No, Indalecio. Neither you do for me. When you kissed me at the hotel, I already knew about your son, though I did not know what to do».

«So you lied at me? Can you have children, too?»

«No, Indalecio, I can't. I don't want to. I never intended to have them, and it is a very hard job I do not envy you two. You are suited to each other. You grow up out of your problems. If you only saw me in my times as a junior student: I asked about everything, and I was really filled with frustration every time one of my mom's friends told me I was going to be the best one, as I knew my limitations. In that regard, you are a great example, an example our children will study in future.

I was really embarrassed, truly. Coming from the chronist, I could not help being uncomfortable. Bur a new idea came in my assistance:

«Vanessa, I have a problem which worries me a lot: when I time travel, I lose weight».

«Does it happen when space traveling?»

«I don't know. If I do, it is so little that I do not notice».

«That must be a violation of Kanti's Theorem in some way when you go through time. Through space, too, but it is less critical, I think».

«What is that, Kanti's Theorem?»

«Kanti was the one who organized the work of our scientists on time travel. He found that the mass quantity must be constant when time traveling, even if our organism has a great activity when traveling. That is solved by our hexons, getting that mass back while we are traveling. It does that automatically, getting it from cosmic rays, which go through the whole universe, either there is matter or not on the way. They simply go through it as the sun's rays go through a glass window. That's why we do not lose weight».

«And why I do?»

«That's why, Indalecio: because you don't have an hexon. You lose weight, even if you don't lose so much as you should. It is not that you do it wrong: it is that you do it incredibly well, so well that you don't lose too much weight. For some reason the theorem does not explain, you don't lose so much weight as you should. If you did, you'd have died on the travel which took to Egypt. You'd have simply vanished into nothingness, like those old soldiers, out of lack of matter. Your mind would have run out of vital support. You'd have been a ghost, if they exist, or simply you'd have passed out without noticing».

«Did that happen to anyone?»

«Yes. At first, when we navigated without these mathematics. Many people did it wrong and never came back. In fact those who were sent to far future never came back because of faults in the journey».

«So what solution can you give me for my problem?»

«Eat. Eat a lot. That is everything I can tell you. Above all vegetables and meat».

I was shocked. Apparently nature rewarded me just to have done things wrong. I remembered what I had read once in a book by an Englishman. The book was called The Blind Watchmaker, but I could not recall the writer's name (though later I rememberd he was called Richard Dawkins). He said that according to Darwin and Wallace, nature progressed along the years thanks to a chained adaptation process. The individuals who were best adapted to their environment produced many mutations, and those which were best adapted to the environment were the ones which survived, while the others died. And I must have a naughty and quarrelsome gene which resisted time or erosion due to time travels. And the little erosion which I got, according to my specialist advisor, world authority on the topic, was averted just by eating chickpeas and lean!

After the three years went by, Myrna gave birth to a beautiful boy weighing twelve pounds. Four pounds a year, I told myself. I wondered why so much fuss about it. He was born at home, and really everything was fine. As pregnancy progressed, she explained the child's evolution to me. I knew that hexon was formed one year after the beginning of pregnancy, but it required twenty years more to be fully functional. Thank Goodness, I thought, as otherwise the baby could leave the mother's womb and end up anywhere and die... I felt responsible for him and his mother since the very beginning, even if I could not see what could be done which she could not better than I. One day, when I had told myself that for the hundredth time, I noticed her laying a nice thought in that part of my brain I thought nobody else knew about:

You give us your love. And soon I'll need you to control all his potential. Nobody can do, but you, in the whole world. And he will respect you with love and affection for his whole life long, my love.

Startled, I looked at her and she nodded a smile to me.

As days were going by, I remarked not many differences between what I observed and what I had seen when my other children were born: the baby was breast fed every four or five hours, and then he got asleep. He wa a bit too fat when he was born, of course, but that meant no problem because Myrna's body had undergone a continued physical exercising for years to prepare it for the birth moment. That's why we did not need any doctor or anybody else , but it was me the only person who was of some help to bring our kid into the world. That was magic. Along the previous three years I had learnt everything which there was about that tender moment, which lasted no longer than ten minutes. I cut the umbilical cord, I washed her down there while she was holding the baby against her nude chest, then I washed the baby, which took me only a few minutes since I had plenty of practice with the doll I had used for years, and then when he was clean I tried to talk to him. I got only some unintelligible noise, as his mom had foretold me. In that early stage babies were exactly the same as ours. And they'd be so for at least seven years. Then there was the critical period, from seven to ten years old. In that age we'd have the help or our child's first mentor.

I had the honor to name him, so I chose Anselmo, in the memory of my late father. My first wife, Teresa, did not like it and thus she would not let me name my eldest, Facundo, so, but Myrna found it find everything I decided. There was no merit in loving Myrna and wanting to do everything for her welfare and greater comfort..., those were things I did as a matter of fact. Apparently submissive, she made me do as she wished from the bottom of my heart. That's why I did not search for help when our baby was born. That's why I completed the course on fatherhood in only three years, under her expert guidance, meaning to learn a lot of biology, chemistry, massaging to relax any body muscle, rhythmic gymnastics, and some other subjects I had never heard of, besides the ever present mathematics. In my century, during the last period in my professional life, they had made a strange Education Act which meant schools were a sort of kindergarten to keep old children busy at school while their parents were working, instead of learning something useful. That weird syllabus made pupils get their secondary school diploma with no knowledge on mathematics and other two subjects. But a hundred thousand centuries later, when that stupid act and the country which produced it no longer existed, mathematics was still an important science, in fact the source of any other one. Thanks to it anybody could make a house him or herself, but not without learning a lot of maths first, not without learning the Mathematical language. Even to give birth.

And then, as soon as I saw Anselmo appear between his mom's legs, I remembered he had been generated three years earlier, a thousand years before, on the Moon. I had an extraterrestrial son, he was an alien... And then I thought my father would not feel uncomfortable in his grave if I gave my son two names instead of only one. So, I decided then my son would be Anselmo Selenio, honoring the old Roman Moon Goddess, Selene. I did not know yet that I was starting a new custom in that world, as my son would be the first in the Selene Dynasty, consisting of the people generated on the Moon. My offspring from his line11 would take their wives or husbands to the Moon in their Honey Moon trip to generate their eldest, their Selenio or Selene, as they would be known in the family. That was a romantic trait in my family which was maintained for thousand of years.



---
One of those days when I had nothing to do, I wondered how Burma was in that time of the year, which I could not remember exactly. I got Myrna's message as if it were a sudden sms: Spring. Well, I said, I'll go and have a look. She okeyed me and told me to ask for her if I needed her.
In fact my stay in that part of Asia had never been long, but I fell on the place my hotel had been so long ago. Of course there was nothing of it left, and I found with surprise that the place where it was once was now occupied not by the jungle I expected, but a sabana with green grass for miles and miles. I thought I was in Africa. One of the few inhabitants I found over there came over and we talked as if we were old friends in the old way, that is to say, within eye contact. He was surprised by some of the things I told him, even if he was conscious that there was an unchronist1 in the world, the first who came in many years. With the affability which reminded me of Verne's he told me about the features of the flora and fauna of the place, and also he made me notice that the axis of our planet had been changing along the centuries so that the peninsula where we were then had a different weather. On the contrary, he added, Africa is now a paradise, as it is really most of our planet: since flora had a chance, the different vegetal species had their own battles so that now we can enjoy a lot of forests and new animal and plant species ecologically perfect, as they progressed in their natural evolution in total liberty, without man's interference, even if we favored it somehow, as there are a lot of experienced biologist and zoologist specialists who are mad for design animal and plants, but they are the least, in comparison to the general picture. In fact these laboratory specimens are put away by the traditional individuals in every species, except for a few, like the eslin, the lizard panther which is called so after a minor science fiction writer from thousand years ago, whose novels, in spite of many plot, human and literary failures, presented a very interesting zoological scenery2. Curiously enough, eslins were not the product of any biological or zoological experiment but an adaptation a big cat had to undergo to fight one of those experiments, the lion tiger by some Kasper. My new friend Gandes told e that they no longer used family names because they were so few that they no longer needed them. Sometimes, following an ancient habit, if the son or grandson had the same name as his or her ancestor, they added the word senior or junior, but really they lived together for so little time those words were not needed, even if when needed they used the numerals I, II, III, etc. Gandes showed me his pet, which happened to be a tiger. I was not so afraid as when I met mine, and in fact I came close to it and caressed his mustache and cheeks. But it was really a tamed beast which my friend, a romantic man, rode every day for several miles, since he liked (tiger) riding.
I looked for Thomas and brought him to te Helenic Peninsula more easily tan I carried my car when the road was broken, and we rode together along his dominions, where Burma was once, a long time ago. He presented me several fruits which I did not know, but which were delicious. He told me they were full with vitamins. I asked him whether these people went on with agriculture, and I was not very surprised Gandes to tell me yes but no: that was very tiresome, but they had organized large ground areas with certain nutrients so that specific kinds of trees could live there, but not others. We could say it was a sort of agriculture which took care of itself. That was the reason why there were no open fires, since forests and grass were so dense that sunlit rarely touched the ground. So tigers had to climb trees to sleep on the sun, something they liked a lot.
When I saw Myrna again, nothing had changed: she still looking for our son; in fact more slowly than my other children, mine and Teresa's. I even thought the problem might be because I was so genetically retarded in comparison with these people. But Myrna smiled and me and shared a peaceful and trusting feeling as she told me that in that time children progress much more slowly than thousand centuries before, in my time, because they have to get ready for a much harder job for a longer time. In fact, from a genetical point of view, forever, though nobody had taken life so long because of mind and ethical problems. Being has its own limitations, she said, feeling alive includes a load which can become unbearable when you understand it all, or nearly. Thus once conquered longevity and defeated sickness, there is no sense in eu­thaniz­ing anyone: suicide is the main cause of death among us. Those who do not wish to do it get themselves into a dangerous situation, like a past war, where so many unknown soldiers passed away, or in a natural catastrophe, like a city being erased by a volcano, like Pompeii, or onto a ship they know is going to sink, like the Titanic. But nobody stayed among us over seven hundred years.
«I thought the limit was five hundred».
«No, that is the average. Some people stay longer, some go earlier».
«So the limit is 700?», I asked with the surprise which is allowed by my ephemeral life in comparison to those people's.
«It could be longer, but people commit suicide. Essence has a limit. There is a moment when you are no longer happy with yourself. It like throwing away a dress you are fed up with. Only that the dress is your own body».
«Will you kill yourself, too?»
«I think so. But I have still a lot of time. At least two or three hundred years».
«I envy you».
«Why?»
«I do not know when I'll die, but I know it will be soon, according to your standards».
«I don't know. The fluid you drank a few days ago means you will no longer die in five years from that brain cancer which was waiting for you. You have nothing else in store, that we know».
«But I get older faster than you».
«Have you not remarked that your hair is black, Indalecio? And that you no longer lose it?»
«Well, yes. What has it to do with this?»
«Our food. Our air. And many things we added into what you drank. Let's say you will get over a century old».
«But I won't be a twenty year old, as you look like».
«No. Science can't make miracles, even if sometimes it looks like. You are anchored on sixty years old age for a lot of time. You are not losing any strength, you won't feel any worse, you will not suffer any known sickness. I mean, unless there is a new illness, you will never get sick».
«Even if I go back to the 21st century?»
«Even so».
«And that's because of a little cup of that magic potion?»
«Well, it was not a little cup, and there was no magic potion, but yes. Because of the drug we made specifically for you, based on your own DNA».
That news left me without words.
«Of course», Myrna added, «It does not protect you against accidents, or yourself».
«And how do you know I'll last for a hundred years..., only?»
«We do not know, Indalecio. But we never gave anyone that solution. We detected you envied our longevity, so we wanted to give it to you. I discussed it with Vanessa, Armendáriz, his tutor, Martin and Martin's tutor, Tuck. The latter insisted we should tell you before, but Vanessa and I agreed it was not really necessary, and also you could refuse to have because of your moral criteria».
«Oh. So you did not give me the chance to say no...»
«No. I suppose it is because we want you to stay with us for a long time. And then when you don't want us any longer you can to to your own time, but happy. And then you can do all projects and be happy. And I, from a selfish point of view, want you to be a good father for my kid».
«I could be so without such a long age».
«No: in five years you'd be dead».
«Oh, yes, of course. But now you gave me a dilemma: I don't approve on abortion or suicide. So when I come to that huge age you mentioned I'll have to break your records..., or my soul».
«I'm glad to know, even if I am not going to be there to see, probably».
For some time there was someone with us. I turned and saw Vanessa with the same Cheshire cat smile she was wearing the first time I saw her.
«Hi, foreigner. I knew you'd not fully approve it, so I came for my own scold from you».
I came to her. I took her in my arms. And slowly I put a kiss on her mouth. It was the first time I did that in front of Myrna, and then I realized she could feel offended. I turned to her and faced her smile:
«No, ancient boy, I am not from your century. I love Vanessa, too. I even understand why you love her. And I'm glad for that».
Vanessa was smiling, too.
«Some punishment. We thought you were going to be mad at us. But we'd have lost you, eventually, if we had told you».
«Yes, you are right. No, I'm no longer annoyed for your naughty manipulations, Vanessa. Thanks to them I was on the Moon, I am a father again, and I found another gift human kind have been looking forever. And I feel like knowing what I am enjoying. Above all time travel and building in modern times».
«Well, now you have the time to study that».
«Indalecio», Myrna came in, «I can see you are bored, anyway. What about your journey around the world?»
«I think I should delay it till our son is old enough to come along».
Then Vanessa changed her expression, as if she suddenly remembered something:
«By the way, my tutor wants to see you. He suspects he knows that the matter is relating to your time travels, but his theory must be met with data».
«Ok, then. Let's go and see him».
As in former times, Vanessa took me by my elbow and I saw the scenery change at once. We were in the open behind a middle-aged man. I suppose he was over three hundred years old, even if he looked younger than I.
«Thanks for coming», he said turning to us. «As you were coming, I saw you were escaping Vanessa, but she got a strong hold on you».
«Yes», she said, «it is not like at the beginning».
«Me? I swear I did not notice».
«Well, Indalecio, my name is Tennerian, and I was studying the reports Vanessa brought me».
«She is a great person. I learnt a lot from her».
«Oh, yes, I know. And from Myrna, too. That relationship of yours was not planned, and even if we do not have any say in it, we are afraid of a few things...», he interrupted himself. And then, after a few seconds later he went on:
«Look, your case is not clear to us, but I have a theory which I should test. I tried some things, and even if Kanti's theorem never had any exception, your case might not be so, but just a corollary, a consequence from a cause we are not aware of yet. Time traveling seems possible without a hexon, but we do not know how it works..., even in that peculiar way of yours».
«Yes. I can go where and when I have already been before...»
«No always: think of Egypt».
«Of course. It haunts me, too».
«Ok. Vanessa, go tell Myrna we are trying something the result of which is not clear. If she knows nothing about us in a few days, she must come to now and tell us not to start this. She should contact my tutor, Maximine, who knows what this is about».
Vanessa disappeared without a world, while Tennerian went on:
«Ok, we are going to travel through space and time several times, the three of us: Vanessa, you and I. We'll watch what is on. Why you have those limits, whether that is inborn, unwanted, or unconscious. The result of these experiments will help the development of our investigation field a lot, Vanessa's and mine».
He made a long pause. I was thinking on what he had just told me, but had nothing to say.
«Have I any options?», I finally said.
«Of course, Indalecio. You can say no. You can enjoy what you already have and forget about us».
«It would not be fair, Tennerian. What I have may not be given by you, I may have taken it unduly. But anyway I owe it to you. The least I can do is helping you progress in your investigation, which is your life, as I see it. Also, I'll always owe all this to Vanessa. She's your best student, isn't she?»
«One of them», he said, as if he did not want to give me too much information, but with a little smile.
A few minutes later there came Vanessa, beautiful as usual.
«She's ok».
«But there is a condition», I said suddenly: «if we go on, I want to be supervised from now on by you, Vanessa, so that I can know everything you know about chronology and its uses».
Both chronists looked at each other, and then Vanessa said:
«Ok. But you could be supervised by Tennerian. He knows a lot more than I».
«I'd rather have you».
«I think that is a good idea», the master said.
«You know», she said, «we'll have to see each other more often than we used to, but we'll have to care also for your father's activities».
Then Tennerian said:
«Ok, let's go, then. Come on, Indalecio, try and go as far as that mountain summit».
When I arrived there I saw I was alone. A second later both of them appeared.
«My, my», said Tennerian.
«Wow!», said Vanessa in awe.
«What?», said I.
«Well, you came faster than us. You should have been the last one».
«Also», Tennerian added, «You did not come with us. We lost you. And then we found you back here because we knew you were coming here... You escape us...»
That was too much for me. I was really worried. It appeared that if I got into trouble, there would be nobody to come along and help me...
«Well, we can do a deeper experiment I planned to do: let's go to the moment right after Vanessa brought you from Old Egypt. Can you remember? It is longer, so we will be able to measure the offset time between us in a more exact way».
«Ok. But if there is something wrong I'll have to spoil another mastaba...»
«Oh, we'd know by now. You changed just one».
Sooner done than said. I thought about my friend Shostris, the scribe, about the mastaba field, in the works... And taking my clothes except my slip, I went to that place and time, where I got a loincloth like the ones workers there use. As soon as I saw myself there, I decided to use a robe like the ones I had been using for three months. I went out of that building and entered the tent where Vanessa had rescued me.
I met the slave who had told me to come:
«Did the foreman finish talking with you? I can see you were not flogged».
«Shy should he? I did nothing wrong».
«Well, I must go now, Greek one. I don't want to be related to you, whatever you did».
And he left. There, in the far, I saw my friend the scribe. I came near him and asked him if he had seen the noble lady who had summoned me, as she commanded me something, and when I came back she was there no longer, in the tent.
«Really? That is strange. I sent for the foreman on behalf of her to search for you. She insisted you should wait inside, so you'd better go back in».
I came back into the tent, but there was nobody there. I opened the door and I asked a Nubian slave girl to bring me some water. When she brought it for me, we kept talking on the door for a while, and she told me about her childhood, why she became a slave, though in general it was not so bad a life, because she had not difficult jobs to do, as she had been nearly all her life as a water carrier in different building works, which was a very nice job, in comparison to other jobs she had seen. Every once in a while I had a look inside the tent, but there was nobody there. At long last I was afraid, in spite of the nice talking of that slave of past beauty (for she was older than forty) that Tennerian and Vanessa were not coming. I was considering going back to the starting point, but I waited longer, not to abort the experiment.
Three hours later, when the sun had already set and my water carrier slave was gone for a while, I saw my tutor and her appear.
«What?», they asked in unison.
«You are really late. I thought your batteries exhausted».
«How long are you waiting for us, Indalecio?», said the oldest one.
«Seven hours, more or less».
«How on earth is that possible?», Vanessa exclaimed. «We are the fastest in our time. Above all my tutor».
He was quiet, thinking. After some time, he said:
«Well, we took an hour every million years, even if it seems to us we did it instantly. But you, Indalecio, seem to have done in an instant, really. That's why you have been waiting for seven hours. That makes sense, only if we consider that we do not go along the same way. As if you had taken a short cut to destination. It's a really new option in space-time».
«But that would be a revolution, considering he has no hexon!»
«Yes».
It was a bit weird to be talked about in front of me, as if I weren't there, in Old Egypt. And the talking was between two space time teleportation geniuses. I did not dare move even one hair, so that I could know what was on, even if I could not understand their mathematics.
«Ok, Vanessa, let's see: we use gravity as a constant for our movements. Thus we navigate on space-time riding our planet backwards or fast forward, without losing touch with it. That's to say, we move million light years per second, while he», and he pointed at me as if I was far away and could not hear, «seems to just jump from instant to instant, from yard to yard form one space-time to another space-time...» Then he stopped talking and his face seemed to be lit brighter and brighter, as if he was seen the solution to a difficult problem. Suddenly he jumped:
«Of course! Kanti was not right!»
«What?»
«A few thousand years ago», Vanessa said, «there was a female thinker and chronist, Elke, who thought a hypothesis according to which Kanti's theorem limited us a lot, and she suggested searching for another way to jump on time and space. But they disregarded the idea as little realistic, because when you don't follow Kanti's mathematics there were nasty space-time accidents and people disappeard, and supposedly die, because nobody else sees them again».
«But he comes back...», the expert said. «Of course, he comes back because he does not jump without fixing the arrival time-space before. He always goes to space and time where he was before. The solution is so simple, that we never thought of it before».
«And how can we explain it?»
«Ha, that is the difficult part. Let's see, Indalecio», he said being aware, finally, that I was there, «tell us: do you think you could take us, or at least one of us to, let's say, when you got your university degree?»
«I can try. But it could be risky. Why don't I take only one of you? If something goes wrong, the other one can go for us».
«Yes, it makes sense. Ok, Vanessa, let's go, us three, to nowadays Gadir, since it will be fastest».
We came to a little town which was totally different from what I imagined. I knew about Cádiz several times, but I could not imagine the center was so far from the sea in old times. There was a harbor, certainly, but not so near the center of the village as I had been told. I missed the city hall and the Novelty (an emblematic bar in the 20th century which disappeared at the beginning of the 21st), and the people I remembered were nowhere to be seen. I met only some fishermen with dark faces, not very tall, near the harbor. In the village we hid in a apparently abandoned house. There Vanessa borrowed some women's dresses from that time just in case someone found her while we were coming, and she stayed waiting for us. This time the teacher's teacher's pupil was going to take the oldest teacher by the hand. It would be only to ten years earlier. I'd have preferred it to be in Cieza, which I knew, but Tennerian had foreseen that, and he did not want any acquaintance with the destination. That's why he wanted old Cádiz. Then we'd go to Asturias in Don Pelayo's time, and finally we'd jump into space and time to Gadir, where Vanessa was waiting.
When Tennerian was ready, I took his arm and thought of Gadir ten years earlier and plop!, there I was holding just an empty piece of air instead of Tennerian's arm, which appeared five seconds later, very pale and worried.
«Ok, man», he said very seriously, «the experiment is over. Let's go back to Vanessa and then Myrna. But don't touch me, please».
I was really surprised at his petition. But when I arrived alone at Gadir, before I could epxlain anything to the shocked Vanessa, Tennerian appeared and said:
«We're going to our own time, Vanessa. Indalecio, do nothing till we come back. What we have to tell you is of special interest to you».
«Hearing is obeying», I said as I disappeared as a good bottled imp, to appear at once at my beloved Myrna's.
«So I needn't go for you?», she said as she kissed me. «Where are they?—
«Arguing, I guess. They instructed me not to tell you, but really we have been in a couple of places where I had never been before, and it took them seven hours longer to catch me».
I was wrong at that, since the maestro was very much so and he had made a few corrections in their course and they were only half an hour later than me.
When we saw him, we sat on the floor in a green area at Parthenon' hill, where there was the old Greek Akropolis. Maestro Tennerian spoke:
«When Indalecio brought me ten years before the moment we were in Gadir, I had to escape from his hand, thank Goodness he was not grabbing too hard, because he does not use the same way as us to move through time. I guess that happens when traveling through space, too. Indalecio, you could go anywhere you choose, even if you have never been there, and anywhen, too. However, you do not do so because your subconscious takes care of you. Let's say your safe guard is your fear You do not follow our planet forward or backwards along space-time. You use an exception to Kanti's Theorem. Something we could call since now on Elke's Paradox, after the chronist whose theories were so unfairly deprecated. You jump hazardly without knowing where you shortcut along to your destination. But in the process you lose some mass. I had to pull myself free from your hand because I felt danger. I do not know what could have happened, but I did not like the feel of it. I saw myself under a huge weight inside my head, as if my hexon overflowed, and I saw my feet were not in Earth's gravitational line. I jumped into the instant where we had just been with Vanessa, but in spite of all my years of expertise, I overtook it in twenty years into the future. When I got tired of looking for you, I realized my mistake, and then came back to the moment we should have come. You were already there, of course. My theory is this: you don't travel along light, but jump in the shadow. Light takes some time in going from one place to another one, but shadow doesn't move, but it is everywhere at the same time. That's why you arrive instantly wherever and whenever you have already been. But even if you could do so to any other place and time, we could not promise that would be without endanger your life. You could die, yes, or cause a problem to other people. I'd ask you only that before going anywhere or place which are new to you, just tell Vanessa or me before you do. In addition, I'd like you to undergo some tests in my place, if you don't mind.
We agreed to do them the next day, when I'd already have rested from so many emotions. Myrna was very nice to me: she massaged my back and feet, after we had a nice bath for twenty minutes, together. I had to order my thoughts. While I was in the bath tube I thought on what Tennerian had told me: traveling on the light, traveling in the shade... In fact it was not traveling on the light, but riding the light, as they did millions of light years in a second. I imagined the movements of Earth around the Sun, I also imagined the movements of the Sun around the black hole which is at the center of our galaxy, in a complicated spiral looping movement by which our planet chased our star... It was something crazy. And Vanessa riding that looping and Tennerian teaching her do it correctly so that she did not over do it or cut it short. Good Lord!, I could not imagine the maths on which it all was based, the planet-star-galactic calculations they should do, the virtual coordinate axes they should study, locating them God knows where. And at the end of it all there was the trip to the Moon, which was not a time travel, but it was outside the Earth's ground, though it certainly was based on Earth, probably from the center of the planet... That would be a good question for Jules Verne, though we could not ask him. Probably Edgar A. Poe would have an interesting explanation after a couple of wine bottles..., though he'd joke about it and would not give me a good answer. And how about my other time travel pal, Jesus? Could he help me about this? Well..., taking me for his dad showed me many things, but not that he was qualified to advice me about the celestial working of my travels... Only one thing was clear: the teacher of teachers, my tutor's tutor, was very afraid because of what I did, he even felt he was about to die. Probably not having a hexon was an advantage, after all. Could my son's be taken away? Did he really have it? It was something I did not know, probably I was the only one in a planet where X rays were just a vestige from the past nobody remembered about... Or probably hexon could be not developed, or not be used at all, to the benefit of travels in the shade, as good old Tennerian said. And then I suddenly remembered the Shadow Cabinet in some countries in my time, like Britain... Was I a shadow chronist, the counterpoint to that time's chronists? What had I upset in those strange mathematics? Why had I not died in the try? Probably those people no longer had the survival instinct, probably that's why Myrna had got pregnant the first time we made love, probably that's why my most essential self had avoided the longer way and so just before feeling inter spacial void I got to my destination, kicking and alive, retaining all my self because of the inertial forces which keep my body glued together, as a whole...
I was still pondering on all this when I felt Vanessa's presence again, very near me.
«Oh, I did not hear you come, beautiful one».
«No, because I did not go to you. We have tuned with each other. It is very interesting what you are thinking now. It is a pity you are so bad at mathematics»
«Are you at home?»
«No, I'm in yours. I am where your house once was, but I can hear you loud and clear. I am here gathering data on you. I was at your birth. Really your doctor was a bit unaware, as he did not know who was taking hot towels to him. But you were a normal baby. And no, there are no X rays any longer because they are dangerous and we don't need them. I saw your inside and you have nothing strange, either good or bad. You are just like your countrymen. There is nothing in Cieza which gives you any special power in relation to your people, our mine. We just cannot explain what the matter is with you, but we are more and more certain about it is something you did. We don't know if it is that you went through a neutron star, or something similar, but we know traveling on the shade makes you unique. It's like being a daemon among a lot of angels. Even if I know you are a good guy. But you did what nobody had done before: you felled our most solid mathematics, which still hold for everyone else, however..., but you. Probably your incom­petence about mathematics is not accidental».
«Well, that gives me no peace... I do not know if I am going to die in an celestial accident, or whether what I do is safe. Well, I'll have to watch now what I used to do unconsciously. I am going to go on holiday to the place you met me, Vanessa. I'll go on with my journey around the world by my old car. If I need you, I'll call you. I'll try not to use these powers I've just got, because of the problems they are causing me...
I told my new decision to Myrna, who shrugged her shoulders:
«I know you'll come back tomorrow. Go, Indalecio, go around your world, and when you have seen there's the same garbage everywhere, come back here so that your loving wife cleans you up. Your son and I will wait for you to go on a excursion to Old nowadays Egypt.
---
Thinking on the little Yangon hotel where I had not slept yet, at the capital city of Myanmar, Birmania for Americans, Burma for the English, I suddenly saw myself in my room, the number of which I could not even remember. But I came back to the moment when I had just left my baggage and had been out for a coffee. So while I was having a coffee I was resting on my bed again, thinking on how well I felt from the bath and foot massage on the century a hundred thousand plus, and then I came to the balcony to get immersed into the noise of the civilization which had everything in common with me, much more than the asepsis in a world bottled into the jungle and sabana in future, a brave new world, a perfect one never to be known by any of those who struggled down there, probably for a loaf of bread which took them a few inches further from the grave, just to say so, as poor ones have no grave rights in any of the outdated cultures of our pitiful 21st century... No, I could not feel over them, but I felt pity for them. I started feeling something I had never felt before..., what Milan Kundera had tried to tell me once, The Unbearable Lightness of Being. Only that it was not lightness, but heaviness. Was Kundera a chronist? Did he ever met one of them? Interesting questions..., but now I felt right that: I felt being itself. And I started seeing it from the distance, what Myrna had tried to clarify to me. Liberation from your own being through suicide. Even if I was still too young for that. Even Myrna had not felt it yet. It was just an academic question for her, for the time being. Neither Vanessa had felt it. And they were much older than I was, even if by my standards I was closer to the grave than they were. But now..., I really did not know what my standards are any more. Would I like to get them back? Would my tamed monkey instincts allow me to get them back? I was sure a bullet aimed at me would never meet me now, as even if I did not detect it on time, as soon as my skin detected it, I'd cease to be there or then. Not even the beauty of Lake Inya, which I was seeing from my room window, got me out of the huge sadness which I was immersed in.
Fed up with metaphysical and essential disquisitions, I went down to the hotel bar. There I met Maung, in full Maung Kyaw Thi Ha, as he was born on a Monday, as he told me later. I called him Mon, as he reminded me of a pupil I had a few years ago, Raymond, whom everybody called Mon, in short. He told me about certain things of his world, which I had just found out as mine, too, and so I came into what he was telling me that I was learning rather than listening to the things good Mon, a twenty year old boy, was telling me. He must have seen me so sad, that he suggested sending me a mein-kalei1 to my room so that I got some consolation.
But I told him I did not need her, but just being there, talking to him, having a drink, and probably getting drunk, provided he promised to have me taken to my room without stealing my money on the way. That day I made friends with him. He introduced me, all the same, a hotel waitress, belonging to the Karen ethnics, but her name was so difficult for me to memorize that I asked for her permission to call her just Karen. It was funny, she had so exotic a name, and at the same time so common to me. She was really beautiful, even if she was unnoticed in that background. She let me know that she could come to my room if I wished her so, and I found myself saying yes. I had just said no to the bartender, and however yes to the waitress... Why? Probably because of the candidness I saw in her eyes. She said she would be free the next day. Around ten in the morning.
I spent the rest of the evening strolling around Yangon. Then I got a mule driven calash and had a good view of the city center, with is tall buildings, but also its beautiful parks, like Kandawgyi Park, by the lake with the same name. I shot a lot of pictures with my old camera, even if I had already learnt to record the most interesting images in my memory. After that I came back walking along the twisted streets in the city as far as my hotel. Yes, I have been a good walker all over my life, and I was not going to stop walking the places I liked.
The next day, I suppose because she had the key of my room, when I opened my eyes, I found my Burmese Karen right in front of me.
«Hello, Sir», she greeted me.
«What's the time?»
«About ten, Sir. Would you like to have your breakfast now?»
«No, don't worry. Wait. I'll have a shower and then we'll go somewhere».
After the shower I found her on my bed, totally nude.
I smiled. She smiled back. In her mind I saw images I did not like at all. I saw her having sex many times before without making love. I saw a life of need, insecurity, broken family who were still living in the same house, domestic violence, poverty... She must take a minimum amount of money home every week, or she'd be in trouble. The greatest trouble being that there would be no food. But she was really good at her business, and clients used to give her good tips. I got my wallet and told her:
«Karen, I'll give you $1,000, but today you have to do everything I'll tell you».
«I hoped so, Sir, though not so much money».
I gave her the money.
«What I expect from you is talk. I want you to answer all the questions I'll pose you with total sincerity. I demand you not to hide anything from me».
She half sat up on the bed, showing her beautiful, trembling young breasts.
«Won't you make me love, Sir?»
«Not for money. I know you are not a whore. But I know there is much need in this country. However, what I want is something you have never given any man before: I want you to tell me about your dreams».
She sat up on the bed with her back straight and her legs crossed, what showed her sex perfectly. It was a naive position, really, even if she was showing her breasts and sex at the same time, with her arms leaning on her thighs and hands intertwined. And then she started telling me her life's story. The story I had just seen in images all of a sudden. This girl thought really fast.
«Tell me, Karen: would you like to study in Europe?»
«Europe? I'd need a lot of money. And I have to work».
«It can be arranged».
«My dream has always been studying in London. But I had to start working right after school. But university is only a dream for me, Sir. Please, don't make fun of me».
«I cannot promise you London, but I can lend you a house I have in Murcia and register you in the university there. It is not a great city, its university is not so prestigious, but you will be ok. And you will learn everything there is to learn on the topics you wish. What would you like to be?»
«I'd like to be a teacher. I'd like to teach children».
«Teach them to read?»
«Yes. And languages. Here languages are very important. But I cannot talk Spanish».
«A clever girl like you will learn it soon. Also, you already know words in Spanish. Now you have only to relate one another».
That was because my new telepathic abilities let me manipulate the 21st century minds. By putting some words an ideas in Spanish inside that girl's mind I could realize I made her think they were words she had heard before. I explained orally the essentials of Spanish grammar, and along the day, in our conversation's flow she started talking Spanish with the dexterity a young Burma girl could after a year's stay in Spain. Really it was the most successful language class in my life!
Before she went away, I gave her another $1,000 note. Of course, I did not fornicate with her, what she never understood. Neither what followed. I went to Murcia university in the month of May and registered her in English and Spanish. Convalidation papers were arranged by me in Madrid, where I made an unconscious civil servant sign them. I was careful that the man forgot about me and the papers afterwards. Then I went to my bank and opened an account for her and made a deposit of €30,000 and rented a flat just in front of a bus stop of the line which goes and comes from the University very often. Then I went back to Yangon and looked for Karen again. She was working. I told her to come with me, because she no longer worked there. I took her to the airport, and then I bought a couple of tickets Yangon-London-Madrid-Alicante. On the way to the airport we had jumped till October, and while we made the long air trip I taught her about the Spanish customs, our history and way of life. We made the most of those twenty hours, so when we arrived in Alicante she knew as much on Spain as I did. She in fact behaved like a real Spaniard.., even if her physical appearance was not so. When I was sure she would have no problem leading her new life, I came back to Burma. The good-bye moment was very heart touching. She hugged me and told me she did not know why I did that, but she would be my debtor forever. Well, there was a real idea storm in her brain, but I closed my mind to it in that moment, as I did not like her thoughts. She was sad because she thought she would never see me again. She was right. But three years later her dream came true: she got an Erasmus Scholarship to go and study in London University.
As soon as I came back to Yangon, I had to face an unexpected problem: two policemen were waiting for me at the hotel hall. They asked me a lot of questions about Karen, as her family had denounced her disappearance, and she was last seen in my company. I played the fool, but they warned me not to leave the city till that issue had been solved. I played my role as a poor tourist, and asked them to give somewhere to stay, as I could not pay for the hotel any time more, but their only suggestion was a cell at the police station, which was not very attractive to me. But then, when I was alone in my room, I asked myself about it. Would it be interesting to have the experience to stay in a police station cell for a few nights? After all what I had gone through it could be fun. So I checked out and went to the police station I was supposed to go if I knew something about Karen. I asked the officer on duty about the two policemen who had talked to me. I told them I knew nothing about Karen, but I had not much money till the next month, June, when I'd get my retirement money again, and so I could not pay for my hotel. So, I told them, I had considered their kind offer to provide me for food and bed till Karen appeared, and in addition I could see them, my two only two friends in the city. I was sure they would not arrest me, but, anyway, that was not up to me to decide, but to then. The two policemen looked at each other, puzzled and annoyed. Tjen they warned me that I'd had to live in a little cell together with evil people, in a place where the smell was terrible. But I told them that was OK to me, if they did not mind.
«Well», concluded the oldest one, «we can provide you for cell and food till this issue is solved». And with no more proceedings, they put me inside a little cell at the police station.
And, yes, I met there a lot of people who were detained there because they had robbed, stolen, murdered... It was very interesting and I learnt a lot from the readings of those people's minds, even if they all were not really attractive. One of them, though, got my full attention: he was a young murderer,Tim, who had killed a fellow robber, because he had tried to abuse him sexually. His logic was unbeatable: he had chosen a dangerous, criminal trade because he was sick at the idea to sell his body. And he had not robbed toursits and petty merchants to be the bitch of a retarded stupid guy who thought a scarred face would grant him to enforce his will on weaker people. That's why he had stabbed his throad with a broken bottle. But he was unfortunate enough to be caught a short time later, and he had not had enough money to buy the policemen who arrested him. I was interested in him at once, and that made him look at me in mistrust.
«If you were not here, where would you like to be, Tim?»
«I don't know. I have nobody in my life».
«Are you really sure? Not even an uncle, a granfather in any far away place, in a little village?»
«I have a granny. She's very old, in the South. In Dawei, the capital city of Tanintharvi».
«If you were there, what would you do? Would you help her?»
«Well, yes..., but most probably they'll put me in jail for a long time to have killed that rat».
«Do you believe in daemons, Tim?»
He looked at me, afraid all of a sudden, as people there are so superstitious, mainly lower classes.
«Daemons were always against me. I wouldn't be in jail now, when I am only 15 years old».
«There are also good daemons, Tim. I am one of them. I came here to give you a chance. But you have to promise to be very brave. Close your eyes».
When he opened them again, we both were at the center of a little Asian city, a city with a hundred thousand inhabitants, Dawei.
«Tim, now you are called Thet, peace. Go to the airport tomorrow at ten o'clock in the morning, and say you were summoned for a position as a security guard».
I presented him an official identity card, and made him printi his finger on it.
«You must ask for you identification card, which will be there, together with all your other papers. But you have to promise you will find your granny and will tell her you have now a new life, and you will live with her for good. If you don't, I will come back and take you in jail again so that you can pay for your rat's death. Deal?»
But before he could recover from his shock, I disappeared from his sight, I did the pepaers he needed in the empty concerning offices at the city hall and airport, and I left his ID card, including a recent photo of him: Thet, 19 years old, from Yangoon. And then I came back to the station just to see the puzzled policemen's faces at they noticed Tim's sudden disappearance, but it was me who was puzzled, as they did not notice, or een care. A week later a guy in uniform came looking for him, but when he realized he was not there, he shrugged his shoulders and took somebody else to the courthouse.
I did that a few times more, so that somebody unfortunate couyld straighten up his or her life, but there was nothing worth remembering, really. I took some young whores back to their parents', but then I realized it was them who really sold them for the trade, and others refused to go back to their old honest life, as they preferred the present one. I felt pity, really, but there was nothing I could really do: even if I killed the bastards who had caused that situation, there would be new ones who would do the same, and I could not envision myself as a redeemer.
When the three months' time lag between Karen's trip to Alicante and real time, they could locate her there. Not because Burman police were specially efficient, but because Interpol had an international order to find her, just as out of routine, and the Civil Guard had found her in Murcia. She explained she was there studying at university with a scholarship from the European Community, and she would go back to her country when she finished at university, so they ordered me out of jail, as my two police friends had finally accused me for her disappearance so that I could legally stay in the police premises, even if they had piled my case down so that it could not get to the courthouse before they could gather evidence to accuse me or release me. However, we had become friends and they came to visit me regularly, at first just in case they could get any evidence from me, but then just because they enjoyed talking to me. They say my command of Burmese language was really good... The poor guys did not think of recording our conversations. If they had done so, they'd have heard a lot of mumbling and words in some languages other than theirs, because I could not really speak it, even a word. The questionings were not held in a special room with mirrors and transparent glass windows, as we can see in films, but they were really a sort of casual walks around the police station, as they had swallowed the idea that I was thankful for their kind hospitality at the expense of Burma state. Then they told me everything when the came to tell me I was free again. I played it along and rewarded them with a hazardous meeting with one of the toughest and wide searched for criminals in the country: Khin The Broken, so called because of a long scar which went from one side to the other on his face. He was looked for murdering several people, but he walked in the open, as nobody had identified him so far. When I saw him, I put it in my two friends' minds the certainty it was him. As soon as they saw him, they pointed their guns at him and took him to the police station, where he was jailed and then their bosses congratulated them because of their excellent service. I winkled at them and then disappeared from their lives forever.
From Yangon I drove along national rodas 1, 8 and 85 as far as Myawaddy, some three hundred kilometers away from the capital city, going through the jungle. When I reached the border, I found the usual impossibilities.
From Yangon I used national roads 1, 8 and 85 as far as Myawaddy, some three hundred kilometers from the capital city, going through the jungle. When I arrived at the border, I found the usual impossibilities to go through, as usual. I remembered my mentor's advice, and a wink of an eye later I was in Mae Sot, in Thailand itself, the land of temples. The locals looked at my ramshackle car with a gesture of boredom, thinking, maybe, that I was one of those tourists who stopped by totally misguided in their land by mistake. But they did not know that I was not stopping, but I was starting my course around the Indochina Peninsula there. Because I rethought the whole thing again: if I had to trick time and space to go around the world, that was cheating, and I disliked that a lot. However, I said to myself, if I came here, I'll finish at least this part. And I went on along the peninsula, going into Cambodia and Vietnam, and then to China before I rethought my trip again. In any case, I'lll see the islands of Philip, at least, I told myself.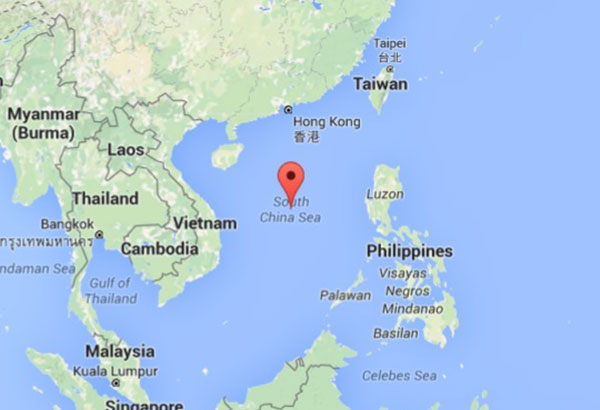 Then I left my car under the surveillance of some little Chinese man called Li, in Dong Yamg, near Hong Kong, after giving him a generous tip and the promise there would be an even larger when I came back. Then I started my trip around the archipielago. On foot, of course. If I could leap on space so efficiently, what did I need a car for? So in less than a breath I came to a little town, Sánchez Mira, with some 24,000 inhabitants, and then I got a local gide, who made me acquainted with the local natural beauties of both the town and the surroundings. The town was founded by the Spaniards some centuries ago. Some locals half talked Spanish, but they could not understand what was funny about the province name, Cagayán, probably the corruption of two Spanish words in those times1.
From there I went to Manila, the capital of the archipielago named after the most famous King of Spain. At the Linden Suites Hotel, the only flaw of which was its location, three kilometers away from the sea, I met Henry again. He was a colleague when I studied English in England, in the seventies. We became very friendly, and he even called me utol, because I was Spanish and he had met me in a totally hostile environment, the English one, where nothing was familiar to either of us. He was in his sixties, as I was, but he was not lucky enough to find the LOGSE jubilation, like me, and therefore he had to earn his life every day by working.
---
Henry had not changed a lot, but had progressed a very much. In his sixties, he was no longer the nurse student I'd met in England, but the manager of the hotel I was staying for several days. He took me to get acquainted with his city, and he told me a lot about the Philippines. He had got married several times, but he had divorced as many times. You can't be sure about what women say, he told me wisely, but you should concentrate in what they do. In that way you can keep track on what they are after. Poor friend of mine, so naive as a young man, so cynical now.
He introduced me to his first wife, with whom he had had two children, and the only ex he had seen often, in a far off way, because of visiting his children. She was a small woman, dark, tanned and still very beautiful, in her fifties. Ten minutes after I met her, I already knew about all her life and also why they had divorced. And it was a pity, because besides so many things in common with Henry, it was evident they loved each another. But they had argued a lot when they were married, and they said a few things which should never have been said. I met her at the hotel under extraordinary circumstances: one of their kids had been arrested for drugs. I went with them to the police station, even if they did not want me to, because they did not want to make me sorry with their problems. But I told them I was touring around the world to get acquainted with other cultures, and also Henry was my friend, and if I could be of any help, I'd be only too happy to be able to. They did not insist because they wanted to come to the station fast.
Detective Ibáñez told us a kilogram of marihuana had been found in the boot of his car in an ordinary police control, and that there was nothing we could do before the judge decided his entry in prison, or the amount of his bail to pay till the trial. The detective was around forty, a very nasty chap and with a bad temper. Mario's parents did not know what to say. I introduced myself as the family's lawyer, what rendered my friends still more speechless, as they thought I could not make myself understood in tagalog. In that beautiful language I asked if Mario had been read his rights if he had been forced to open his car boot, if he was told he had the right to be assisted by his lawyer, that was me, since his first questioning, and if fingerprints had been taken from the bag containing the drug which was found in his boot. The policeman looked ad me with evident fright, asking himself whether I had talked to the arrested boy, and he said that of course all that had been done.
«And were they my client's fingerprints?», I asked in a calculated nasty tone, «or are you simply accusing him because you are afraid of what you will find if you investigate too much?»
«Hey! Beware of what you say!»
«Or else what? Will you torture me in the same way you have tortured Mario? Look, Ibáñez if I am not happy with your answers, I'll ask the court house for a forensic test on my client's health immediately, whether I am arrested or not. Policemen like you are redundant in stations, where there should be public servants, and no bullying rats».
There was a deep silence in the police station. That idiot had received us there, in a crowded, big room where other policemen and civil servants were working, instead of in a private room, as it should be.
But before Ibáñez came out of his pale, idiotic silence, a door was open, and the the captain responsible for the police station, asked us to enter his office.
«Tell us, Ibáñez», he said.
«Captain, their boy was arrested for drug possession in his car. We informed the boy about his rights, but we don't have the lab results with his fingerprints yet».
«Because you never asked for them, Ibáñez», I said. «And it is no good that you search that bag in the garbage and send it now. And you can't prove it is the same bag».
«What are you saying?»
«Are you telling us that you did send that bag to the lab? Ok, show me the receipt you got from them».
The poor bastard was sweating a lot now.
The captain telephoned the lab, and was told they had got no bag.
«Ibáñez, you made an important mistake».
«I wouldn't be surprised, captain», I added, «that the bag was not in my client's boot when the policemen inspected it. There is no proof that the chain custody of the bag was not broken».
The captain watched Mario's parents, and then he was conscious they understood nothing. But then he looked at me and thought: This guy is dangerous. Ibáñez blundered, ok, and his shit is going to get me and the department. Then he got the phone and said:
«Martínez, set Mario Fernández free immediately». Then he faced us and said:
«I am very sorry, Mr. and Mrs. Fernández. I hope you accept my honest apology. Ibáñez, you are suspended from your job and salary for a month».
As we were leaving the station, I felt a wave of hate from Ibáñez, so I turned back and came closer to him so that nobody else could hear me, and said: Don't take this as a personal thing, Ibáñez. I know Mario made your daughter Lizzy pregnant. If I told that Internal Affairs, your police career would come to an end. But don't worry, man, if you forget about the boy, I'll forget about you. But if you keep on this way, you can lose something more than your job. You miss three out of every ten shots. I miss one in ninety, and I am not bluffing. Then, to his silence, I aded: And do not make your daughter abort. If you do, I'll know. And if I know, your captain will know, too.
When we came out of there, my friend Henry said:
«Are you really a lawyer?»
«No. I used to be a policeman myself. But I am retired. A few years ago in an antiterrorist course I met several policemen from your country, and they told me about many dirty tricks which are common here. I used several of them at the same time. Ibáñez is corrupt policeman, as there are so many in your country, and in mine, and I suppose that in every country in the world. He was using his job to get a personal benefit».
«And where did you learnt to speak Tagalog so well?»
«Well, after I met you, I've been several times in Philippines, and I learnt it with nice people. I even had a Phillipine girlfriend back there, in Spain. She was from Manila».
«But that does not explain that you knew my son's file, or how you could help him».
«Well, my sight is good, and I have a good memory. Ibáñez was stupid enough to leave it open on his desk when we arrived. And also he was adding things, the bastard. By the way, Mario», I said turning to the boy, «going to bed with his daughter was not very good, and getting her pregnant was not the best you could do, either. Will you meet your father's obligations when she gives birth?»
«Well, her dad», the boy said, «would not let me be with her, and he even threatened me to retaliate if I kept near her. I did not know she was pregnant. How did you know?»
«I guessed as much. It is not the same frightening you with a penalty or even a beating, but so much irritation could come only from something which really made him mad at you. To a male chauvinist, bullying bastard the worst thing in the world would be that someone made his dear daughter pregnant. And he really loves her, to the extent to have her photo on his desk, with some words from her: Lizzy to daddy.
Henry and wife were following this dialogue silent and interested. It was hard for them to understand that someone unknown to them in just a few minutes got more information out of their son than they themselves could gather in their whole lives. Unfortunately, I could not tell them the truth, how I managed to know it all. Finally my friend concluded:
«Utol, we'll always be in debt with you. Tonight you're coming with us for dinner».
That night we four had dinner in the best suite in that hotel, and after a long conversation the ex married couple came to the conclusion they had fought the wrong battles, and to my naive question would they profit a new opportunity, both agreed that they would not only take advantage of it, but they would seek it soon.
«So, what about Henrietta?», Isabel asked.
«We've just left it. Two days ago we applied for divorce».
Some time later both Mario and I went away.
«Mom! Look who's come!»
My grandson Julian's surprise was real. They did not expect me for the rest of this year. Or, probably, the next one.
«Hello, daughter. I thought you were in your house».
«You could have warned us, couldn't you? We supposed you in Honolulu», my wife said as she was coming out of the kitchen.
«I wanted to give you a little surprise, Teresa. Are you not happy to see me?», I said as I kissed her. «Now I'll start writing my books in my Cieza house. By the way, are you coming?»
She giggled as she said We'll see.

Among them all, the one who celebrated my return most sincerely was Julian, my youngest grandson, because he really enjoyed the stories I told him. He asked me a lot, and I answered his questions as well as I could, avoiding some special explanations, as I did not want my folks to believe I had gone mad. I told him about Vanessa, yes, like the Indian girl I met in her own country, and who had surprised me in so many ways. I told them about the Lady from Yangon, too, but I did not tell them she was now living in Murcia, or her real name, of course. It was possible for me to find her by hazard, but I was lucky enough not to.
As I did after every voyage, I selected my best fifty photos, and then I made a composition with them into a film strip presentation, which I projected on the wall after lunch. They asked me a lot of questions, but as I said, my grandson Julian was very cute and not many things escaped his power of deduction. For example, at the India/Bangladesh border there was a No admittance warning, so he asked me how I could manage to get into the land just there. I was taken unprepared for that question, so I could think of nothing better than they were just too lazy there, and they had left the notice from the last war they had, but less than a kilometer away from there was the real border. Anyway, I was sure he'd discover the truth some day, at least the truth about my not being able to cross the border on that point. So the next time he asked something similar, I answered that I had bribed the guards.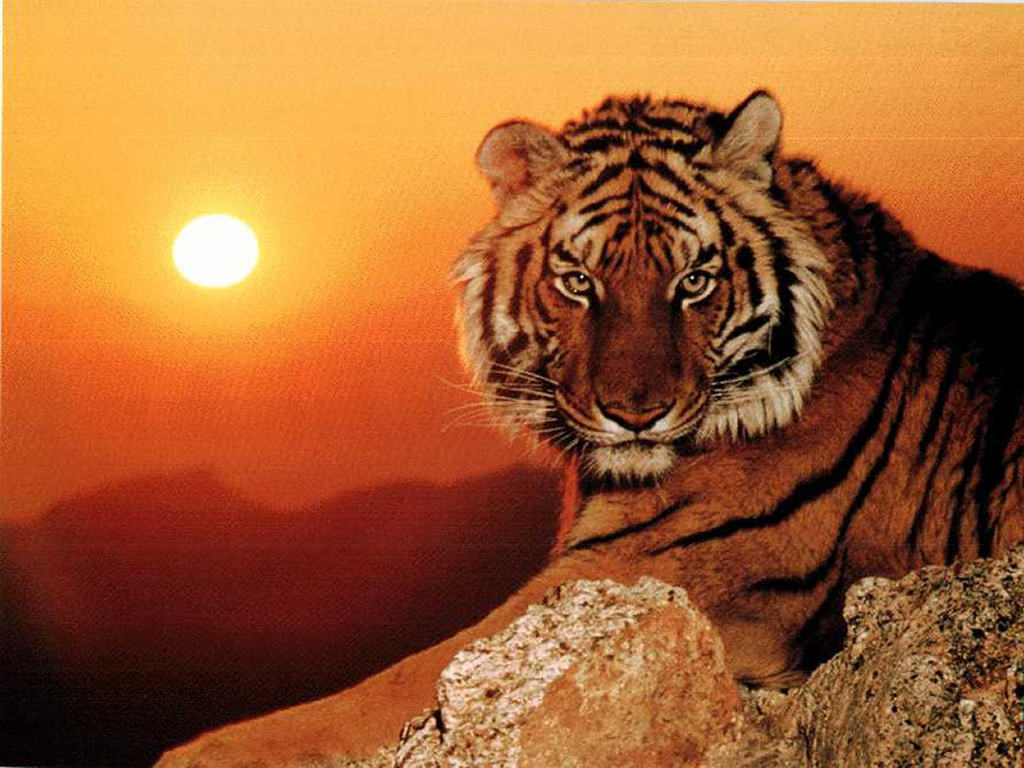 My life with my 21st century family was quite regular, even if my people were surprised to see I could produce so much writing in so little time, but I told them that in the peace and silence, far from the Murcia city noise, I ran fast on the virtual pages of my computer... I did not tell them, of course, that far from the maddening crowd I no longer typed, but I took advantage of some technologies from the future, which I could manage to get into my homo sapiens' brain: a psychokinetic relay which turned my thoughts into neatly typed text, with correct punctuation and even graphics to be found nowhere else..., nothing to do with the then top OCR technologies...
In such a way I could finish several novels, a poem book and another about travels, including photos, even if I had to go back to some places with my old camera to get some 25 megapixel pictures of Chennai at dusk and Cagayan at dawn, from viewpoints very close to the hotels where I had been sleeping when I visited those places, as I thought it would be only too much to show the wonderful sun sets I still kept in y imagination since I had visited my far away future. However, I could not avoid adding one of Thomas' photos, my personal tiger, with his roaring face, as I said later that I had adopted it as my personal avatar, the national animal of India.
But even so, five books a month looked too much, even if I told them I had them in my mind, and that I worked best when totally alone, with nobody to hinder my work, even just to cook and serve my food. My work system was very simple: write, write and write, as I said, with no typing. If when typing with ten fingers I used to produce 500 characters a minute, now that it was my mind who typed for me, I managed ten times as much very easily. However, the real hard work was editing the text: I did not like that paragraph, so I changed it, but then the chapter was somehow lame, or I did not like the whole, so I had to locate it somewhere else, or rewrite it again, or even delete it, which made me expand or summarize the previous or next chapter, or even change the book general structure... Well, that is the fun a writer's life is really made of, which the final reader would never suspect, as he or she gets only the finished work. If you ever try it, you'll see that reading is no fun in comparison.
And so, five years after I came back to my dear 21st century, when I was already in my 65 official year, my wife said something which made me think a lot:
«Indalecio, you look as if you had a pact with the Devil».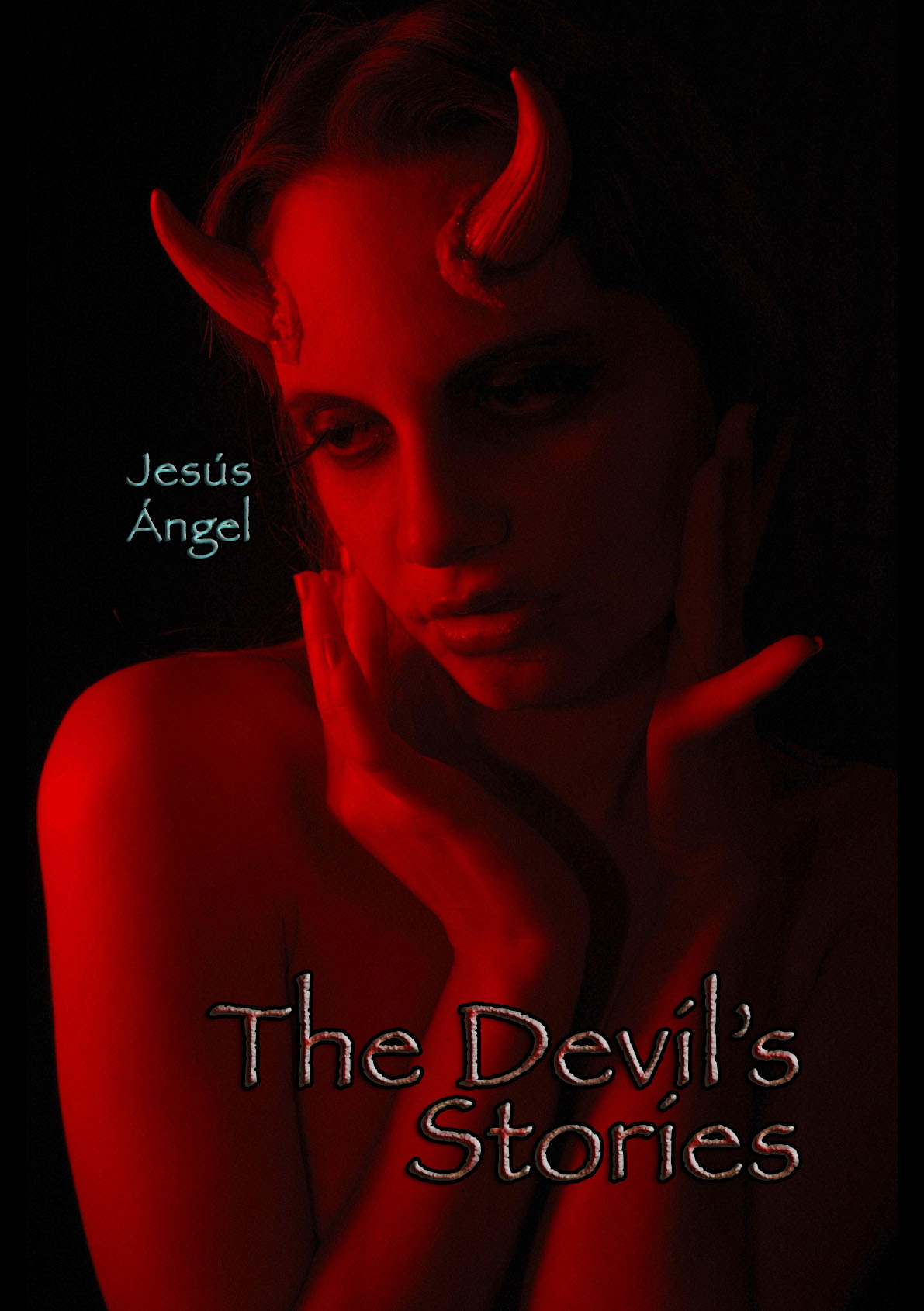 «Me? What do you mean, darling?»
«I see you younger, with no white hair, more handsome».
«Gee..., thanks, dear. But no, I have never met any Devil, other than the one in my book»..., even if in that moment I thought of two she devils from the future... «Well, I suppose it is in my genes. Or maybe it is because I keep working in my novels all the time».
Well, she was really a good wife. Our marriage lasted for seventy years in all, as she was nearly one hundred years old when she died: in 2050 her body could no longer work and gave up. I had been changing my look little by little so that the rest of my family thought I was getting old, as actors and actresses do in films, getting progressively more white hairs and wrinkles. My children were a little angry because they had not inherited that gene which kept my skin smooth, as eventually, in spite of my make up efforts, they looked like my parents, not my children. That was something they realized from a very long time to time, because when you see someone every day, changes in look are so gradual, or are supposed to be, that you cannot notice them from day to day. Above all when the changes did not take place.
Of course, I kept traveling into both my two worlds, and took part in the main events in my two families. From time to time I jumped, being careful not to cross myself, that's to say, not coming back before I went. But that, which worried me a lot at first, became an automatic feature, not to fall in an unjustifiable moment, in the same way as I never fell midway between Earth and the Moon. I also took advantage of the powers I got in the future to move around and talk to many people in the editorial world to try and publish some of my books. So a publisher from the Argentinian Republic agreed to publish my Letters to My Great Granddaughter, because he thought it was a very original idea and with a great sense of humor. So that she did not misunderstand me, my great-granddaughter was called Vanessa, and I told her, omitting technical details and my time travels, my impressions on the world I was leaving her for her leisure and joy, warning her on the dangers which human kind would suffer between my time and hers. The book was written in a joking style, and the situation was that a 70 year old granddad felt his days were about to end, and did not talk to his own children, or grandchildren, who, he knew, could be as happy as they wanted, but to one hypothetical great grandchild who was supposed to live two centuries later, telling her about the world he had known in his journeys and chats with people all around the world. It was a success in South America, where that kind of fantastic literature is very dear to people. So many books were sold that a Spanish publisher wanted to sell it here, but it was not successful because it was not morbid, there were no sex scenes, and even if there were some with extreme violence, both structural and individual, it was just a fantasy, and that's why people did not really like it here, even if it was a best seller in America.
My travel books, however, were sold out here. I checked how sales were in future, and I saw that my grandson Julian could leave a great fortune to his own children when he died, just with the money he got from my copy rights and those of the books written by himself, as he emulated his grandad's interests and doings, which really made me feel proud of him. He got my money till the 80th anniversary of my official death, that is to say, when I disappeared as Indalecio García Crevillente, when my wife and all my children had come to the end of their days. I no longer thought it a great idea to paint my hair in white, so I invented several identities from people who died alone and with no relatives, so that I could go on living in my time, which after the year 2100 no longer was the 21st century, but the 22nd. Nobody would have believed that I was a hundred and fifty years old then, and I did not really feel like explaining. But I practiced what I called tightening my official time. That is, when I was working on my books for months, in my Cieza secluded life, where nobody else could come, I came back to my people in Murcia one day after I had gone. My working method included not eating till I was hungry, or when I felt I was about to fall down because of weakness. I was really thin, and that was understood as the logical consequence to so much work. In fact, it was because I ate very little. Some days I ate nothing at all, other days I scarcely slept, as I could not relax till I saw it in text an idea which I had very clear in my mind. However, when I felt my stomach growling for life, I hurried to a nearby bar and ate as if it was the first time in my life I did so, and then I came back to work.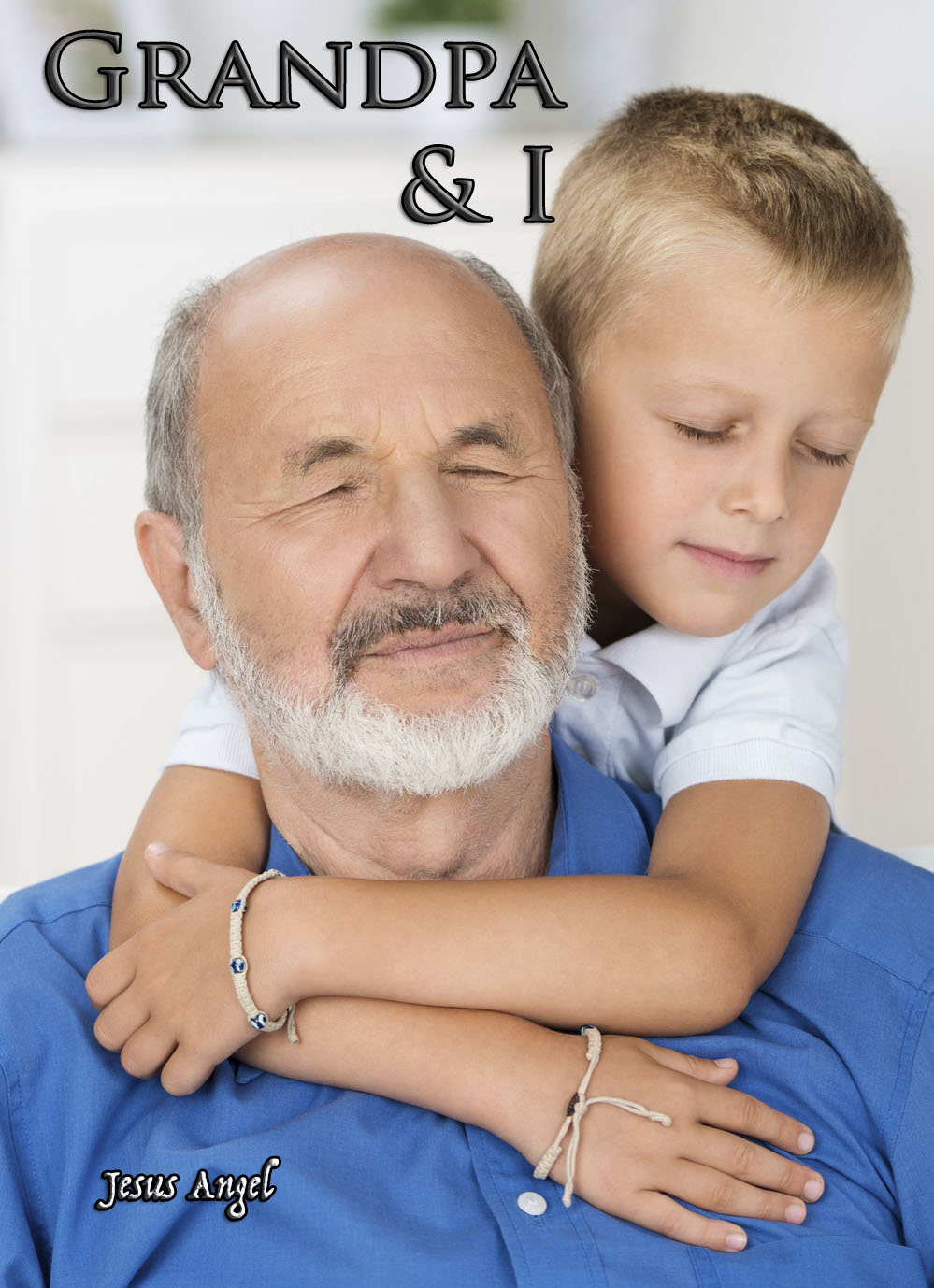 Thanks to those tricks I could beat the record of published books in a writer's life. At first I had Jules Verne as a model, as he had written 66 works, even if they had been similar in concept. I achieved that goal in a single year, but that was thanks to my time compression, as I said before. When I came to ten thousand books on different, varied topics, someone published that in the Guiness Book of Records, and then I thought it was time to pause, as I was setting a mark difficult to attain by other writers, and I thought it unfair. Every book was better than the previous ones, and so my first books were not so good, to my standards. So when I published my last book, which was really a set of five theatre plays and a final book poetry book called Final Poetry, I decided to rewrite everything I had written so far. I polished every single paragraph in every one of my books, and published them, in what would be my hundred and fifth anniversary, a year after my first wife died, the whole of my works, by myself, getting, of course, 100% of the profit, as I created my own publishing house, the manager and president of which would be my grandson Julian, who was nearly seventy.
To celebrate my retirement I made a party, which attended my children, who were in their eighties; their children, who were in their fifties; my grandchildren, in their thirties; my great-grandchildren, and a few great-great-grandchildren. At the end of the party, after food and dance, I told them on my firm determination to retire from literature, and that I left them my literary inheritance so that they could enjoy it the yet to come generations. From now on, I told them, I am not going to see you any more because I'll go to a home for the elderly to enjoy quietly the few years God still will give me. If you need anything from this poor old man, you can tell me through Julian, who will be the only one who will know where I am. In fact it would be me who would keep track of my grandchild, and not the opposite.
My Home for the Elderly was a new personality I was adopting: another sixty year old who had just died lonely and miserable, in a forgotten New York corner, from some vandals' mugging. I got rid of the corpse, I faked his documents and I went to live at the other end of that great and large country, the United States, where I devoted my efforts to what I did best in my past life, writing. Only that I did it in English. Stephen London had just been born. However, three thousand books later I decided to kill him because of ethical reasons. I created a muse, instead, but I'll let you know another day about it.
---
All along this time I also was present at the growing up and tuition of my son Anselmo Selenio. We called him Anselmo, of course, but I kept in mind his Selenian condition, unique in the world in the whole human history. Getting it required for him to have a father with the wit of the 21st century and his mom's technical advances from the 100,021st.
As I said earlier, my son grew up normally till he was seven. From then he started jumping onto space. He was ready, and he had a specialist, agapito, keeping an eye on him. He was a novice teleportation teacher, and one of his first tasks was Anselmo's supervision on learning this art. I could take care of him, as his mother could, too, and go and fetch him if he was in trouble, but none of us was well acquainted with all the scientific whims of teleportation art. And that was where Agapito came in and tried to explain it all to Anselmo, by means of examples and games. I attended many of those classes, and I must confess that I learnt a lot of the basics of it, though not the whole of it.
But my son's education got more and more complicated, so everything I could do was watch him wake up, go to school and then talk to him about what he had done during the day, just before he went to bed. When he was ten years old he had to leave our home and live in a camp in which he stayed for several years learning things I could not keep track of, even if we could visit him every week. But in our home there was his little sister, who had been born when he was five. We called her Rose, which was a nice, Spanish name. She was the only Rose in the world, so I did not mind she was not a Selenian. In fact we did not order her on the Moon, but in our house garden.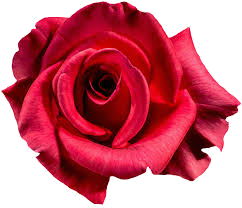 As well as her brother's, her education was in our hands till she was ten years old. But she was much more precocious than him in some ways, like telepathic language. In fact she learnt to talk with her mind before she could use her voice. Why should I learn to talk?, she used to say, if you can understand me with no voice? Talking is very tiring! But we did not want it to be known, probably out of modesty. So we insisted in her learning to talk with her voice. In fact it was me who taught her how to pronounce the phonemes of the language of the future, and those of Spanish language, insisting once and again, till I made sure she could do them all. She was also naughtier than her brother had been. Above all since she learnt to control teleportation, because she followed me everywhere in that world. An so one day she confessed to me that she felt really bad when she thought she had lost her dad when she could not keep track of my whereabouts. She even jumped to the Moon searching for me, which could have been tragic, as she was not ready for those things yet.
So I had to tell her I was not from her century, and I had another life in the 21st one, and she had not only one brother, but five. And she insisted to me so much, that finally, without the knowledge of her mom or anybody else, before she knew about time navigation, I brought her to the Official Opening of Disneyworld in Anaheim, near Los Angeles, California, on July 18th 1955. After the usual speeches, when the park was already open to the public, little Rose and I managed to meet the famous creator of Mickey Mouse and Donald Duck, Walt Disney himself. I greeted him warmly and introduced my little one to him as one of his most devoted followers. That genius of children's fantasy answered Rose's questions, and they felt a current of mutual sympathy and understanding. He invited her to visit him in the studios, and to that end he gave her a little written note in his own handwriting so that she was taken to him immediately whenever she came to see him.
It was evident to me then that my daughter was so sociable as her dad, and so charming as her mom, and that could be a bursting combination. The proof was that Walt Disney was awed to meet her. Rose was overawed with her first visit to the 20th century, and she kept asking me to bring her more times, and as I got afraid that she blackmailed me or, even worse, researched into time travel on her own account and therefore she escaped beyond my possibilities to find her, I decided to ask my mentor for help, as she was the best word expert in that moment, the best authority in time travel: Vanessa.
Once I told her about the problem, she was in charge. She started visiting us more often, and she took the child on excursion a lot of times, all over the world. Once she had a good idea of the problem, she explained it to us: the little girl was not using her hexon because she did not want to. However, she was already jumping to different times, but under Vanessa's supervision. She had realized the child could go both along light and along the shade, too, with no use of her hexon, but losing no mass at all. So, the solution to my problem was my daughter!
«I have not been able to make user her hexon», she complained, «but she had no problem to jump along time with me. Was she alright when she jumped with you?», she asked staring at me.
«Oh, no. She was really overjoyed, but at first it happened the same as I had experienced: she was not conscious about the fact that we were moving along time, not along space».
«What happened when she knew?»
«Nothing. On the contrary, she was very glad. You should have seen her face when she met Walt Disney».
«I did. You did not see me, but there I was».
«No! You are the perfect spy», I said.
«Father and daughter enjoying a children's thematic park, the first one in history. How could you see me in the crowd there?»
«Yes. And I suppose you saw us perfectly».
«Of course. I was on the first raw. A small blonde with sun glasses and a headscarf».
«Well, the problem is what we do with Rose».
«Yes», Myrna said, «I'm really worried about my daughter».
«Well, the problem is not so important as it looks».
«What do you mean?», we both said at the same time.
«Well, look: if the little girls started her time travels with her dad, and she did it without using her hexon, and she did not use her hexon, she could not suffer what Tennerian suffered: neither pain, nor pull upwards, nor any other kind of trauma. In fact she found it the most natural thing in the world. She thought it was the normal thing to do».
«Yes».
«Well, then we do know having a hexon and traveling on the shade are compatible. An idle hexon causes no suffering. When we make it work, she will be able to travel along the time line leaning on earth pull or by jumping suddenly, as you do, Indalecio»
Both Myrna and I nodded at the same time.
«That's why you should not worry».
«But she can still go to a place she does not know...»
«Oh, no, that is impossible. To go to a new place some mathematical calculations must be done in advance in order to calibrate her hexon. That's why you could not go to where you had never been before».
«But remember Ramses II's time...»
«Well, you had been there in your heart. You had imagined it and did want to go there, warmly. However, you could not come back».
«Conservation instinct».
«Your daughter has it, and very emphasized».
«How do you know that?»
«I took her to see your Thomas, and when he growled softly, she panicked and came back home in a single jump. I found her because of my intuition».
«That leads to another question: what can happen if she jumps to a place or time you cannot track her?»
«I doubt that can happen, Indalecio», she said in a softer voice, «the affection bond between your daughter and I is really strong, and she trusts me totally. She would not be away from me. You can ask her».
«What did you promise her?»
«Nothing much: she knows she will be in many interesting places with me. And she would miss them without me. That is why our bond is so strong».
«...»
«Oh, don't worry, Indalecio, I know what is happening», Vanessa added, «we call that tuning».
«What is that?»
«That's another Elke's theory, the one with the famous paradox: hexons can be tuned to each other, so that one can know where the other person is all the time, even with time and space jumps in between».
«How can that be?»
«I don't still know how it works, but I know its effects. We, Rose and I, have played seeek and hide along time and space. And she had always found me, in places so varied as old Phoenix, the 25th century, at the Second Eclipse, and Prehistory. In places so exotic as Death Valley and the Mongol Fault, where she had never been before. Traveling along time and space just us two tuned us in an automatic way. I am still studying the topic to describe it to the benefit of time and space travelers in future.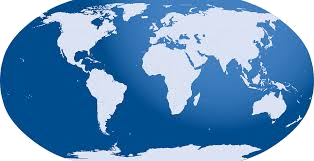 Here I end the first part of my story. I have to regain strengh and above all to relax and rest from the effort to remember that old life of mine, my first epoch, in which I, as, let's say average, if not mediocre, common man, I was given the chance to evolve faster and more deeply than any other human being since Adam.
After I finally reached my long term wished for retirement in a better than average healthy state, with a very clear mind, I had set for the road to swallow mile after mile till I'd come back to the starting point after circling the Earth's circumference. However, half way I met the most wonderful girl in the world who there was ever: a real godmother fairy who opened her heart and world to me. A real witch who charmed me with her spells and took me to her private magical forest, and presented me at Cecropius Mount, Greece, my other witch, the blonde one, who would steal my heart when I felt it could no longer feel love, and who got them out of me, my soul's two children, Anselmo and Rose.
However, loyal reader, there is still the best part to come. There is still the real spiritual and technological revolution which I underwent as a consequence to my curricular adaptation to tomorrow's world, that world you'll have to wait for ten million years for you to know..., unless you come together with me in a simple time leap.
Are you already prepared psichologically and spiritually for that time leap into the future? Then come, give me your hand, or lend me your elbow, and fearlessly close your eyes, and let's jump into the next page, as we are already moving...
End of the first part
Barajas airport,
February, 18th 2011.
Translated into English
on the 19th of February 2017.
---
---
After the year 3000 things happen in a strange way for a man from the 1900's. I changed little by little, indeed, but the goals I set out to achieve so long a time ago now appear to me shallow and baseless. My friends came and went away, and there is left no one I used to know. Every time has its own dogmas and traditions, and even if from my earliest youth I said I was above archetypes and atavisms, at the bottom of my heart I know it never was so. Because there are things you grow up with and will never leave you. One of them is attachment to life. When I was a young man I was ready to die for a thousand causes, to help build a fairer world, for love, for my country, to oppose the state who was devouring us, to defend it from nationalists, and many other things which I now find shallow and fragile.
When I arrived into Vanessa's world, when I was already old, into a society which was much more advanced than mine, with different atavisms, conventions, traditions and dogmas, I was only too fascinated for the new things I met, everything those people enjoyed, including my children, who taught me something new every day. Every minute in their company was like a party for me..., till I hit bottom. When I was around four hundred years old, Myrna, the light of my eyes, my life's love, decided to leave me. He character, ever so balanced and tender, started growing bitter. She said that she was tired to see always the same things. She could find nothing new in the past which had always fascinated her before, she felt everything new was annoying to her, but old stuff was no longer nice to her. I tried to comfort her, I told her love words, I tenderly scolded her for not valuing things... I took her to Pharaoh's Egypt to cheer her up, but that was even worse. She intentionally caused anachronisms, which I then had to correct with great effort, till we stopped those time excursions. We turned into spacial ones, and then we visited thousands of earth-like planets, but they meant nothing to her, either. Because her heart suffered an important sickness which no future person was free from: boredom. These folks had enjoyed everything for five hundred years, and when they reached that age, being itself was really heavy for them to bear. And they longed to be nothing. They wanted to go back to nothing itself. To peace. To the permanent ceasefire with themselves. And I could not understand that, and therefore was not able to help her: I had had already 400 years to learn that, but I must have been really slow. At my age, 460, I still thought that every time the Sun rises on the East was like a gift which we found, something we should thank for, if not to a God who might not exist, at least we should congratulate ourselves and be happy just because of that, being alive.
That's why I could not understand that those people, who had born with so much to be thankful for, chose one day to break up with it all and escape from the only thing they had not before: from themselves. And so, one day my beloved Myrna, my second and final wife, told me:
«Darling, good-bye. I'm going».
«Do not go, love. What will I do without you?»
«Whatever you wish, Indalecio. As you have done ever before».
«Are you not sorry to leave your children?»
«My children left us a long time ago, handsome one».
«They did not leave you. They are still with you. They will be with you as long as they live. That was my lesson to them».
«Here we are, mom», Rose said suddenly, appearing by my side.
«So am I, mom», Anselmo said, taking her hand.
«Children, explain your dad why I need to leave».
They both nodded, looking at me.
«Husband, it is not lack of love. It is that I need to go. You will go away some day».
«I doubt so, Myrna. But rest in peace, if that is your will. For the rest of the centuries which I will still live, I will miss you, and I will relive the good moments I spent with you. You will ever live in my heart», I said among tears.
She looked at me with her kindest face, and receiving my last kiss, she expired by means of a voluntary heart arrest. It was a very sweet death: she was there, and then she no longer was, all of a sudden. I thought people who died from a heart arrest had a pain rictus, but surely because it was her own decision to arrest her own heart there was no heart obstruction, but it simply had stopped working, as if it had exhausted its battery. Her peaceful face was never to be forgotten. My children never understood my pain, my tears, my right question: Why had you to leave me Myrna, why?
«It's OK, dad», Rose said. «You should respect mom's will, dad».
«But I loved her, daughter. And now, what will we do? She left no will, she did not say what to do with her remains».
It was true in that society there was no will to leave, since property was just a historical trait of old civilizations. When you died, you remained there, where you were, and then you came into the ecological environment little by little, either through the air, or because an animal ate your recent corpse. But my raw material was different, I came from another civilization, in which we still honored our dead.
«Dad, there is nothing to do. Let's go».
«No, kids. You can go, if you wish. I can still do something for your mom. But before that you can say farewell, as the good son and daughter you are».
My children kissed their mom one after the other, and said a few words, as we thought that she could still hear us:
«Good-bye, mom», Rose said. «I always loved you. You will be my referent all my life through».
«My dear mom», my Anselmo said, «I'll always carry you in my heart. I love you and I respect you».
After that, they stepped back for me to say something, for they did not want to leave me alone yet, and they were puzzled at what I intended to do. In that society there was no funeral ceremony, even if they had seen them in past times. But it was something new in their world.
We had enjoyed a full life in that fascinating land, in Greece, at the base of Cecropus Mount, on top of which the Parthenon is. There, in the green Greek open fields I made a pyre with dry wood, and lovingly set her body on top of it. I came into the pyre myself, and I even considered the Indian custom to get burnt together with my heart's love. But something inside me rebelled against that thought, and I nearly fell from my pyre. I got hold of Myrna's body and kissed her for the last time:
Good-bye, love,
You go and leave me alone
As coming from nowhere, we three heard Myrna's voice singing: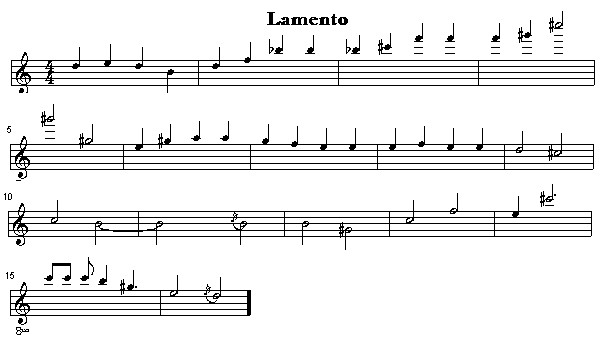 It's the wind
A lament
Which I feel
When you are no longerl
And I feel
That moment
In isolation
Inside me,
Inside.
Good-bye, my three gifts.
I came down from the pyre and with a movement which made my heart shrink, I set it on fire. The pyre burnt immediately, and after a few minutes the magnificent body of the woman I had loved most during most of my life was reduced to ashes. In love I collected them and put them inside a little marble box, which I buried near an olive-tree, at the base of Mount Cecropius, the Acropolis of Ancient Athens, what had always been her main interest in life. I made a grave with four sheet of marble which I laid on a fith one, and after I put the little marble box inside, I covered the set with a sixth grave marble gravestone on which I wrote in latin characters:
Requiescat in peace
Myrna García
10.000.002.120-10.000.002.640
Your mourning husband Indalecio,
your son Anselmo and daughter Rose
Do not forget you.

«So you can come here when you want to be with your mom», I told them, as I felt my children behind me.
«Yes, dad», I heard Rose and Anselmo's thought.
I turned to them and hugged them, weeping for a long time. They were really awed, as what they were witnessing had nothing to do with what they were used to. They had grown with the idea that death was really a transition to something nobody knew, but they all accepted it. But they realized that their dad did not accept it. I was never going to accept it.
We spent the rest of the day together, remembering old times, centuries ago, when Rose was a child who started her space and time travels earlier than she should. The scares she gave us, mom and me, to her mentor, Vanessa, who was still so, her mentor, three hundred years later.
«You are making a fuss of it, dad», Rose said. «I was simply your shade. I was too afraid to go anywhere alone. Then I shaded Vanessa».
«Then we lost track of you, Rose. You did not see us for a long time».
«Yes, I was always exploring new places with Vanessa. Very cute places. And I learnt a lot then».
«When did you get your first pet?»
«When I was eight, dad. It was an orangutang. I named him Anton».
«I guess he is already dead».
«Yes, dad, a long time ago. I tamed other pets since then».
«And you, Anselmo, you became a sort of engineer, didn't you?»
«I'm a celestial engineer, dad».
«You like planets».
«Yes, dad, planets, stars, quasars. It is a very interesting field».
«In my time that was called astronomy».
«Yes, but astronomy is passive. Its concern is studying what there is. In fact in my trade astronomy is very important. But engineering deals with modifying what there is, creating new star systems, terrifying planets, making every kind of experiments which ensure the continuity of humanity after the time when our planet dies».
«This has been a constant in our history. In my time, the 21st century, there was a lot of literature expressing that concern».
«Well, there is no concern any longer, dad: there are several thousand planets with similar conditions to this one, where anyone can go and live now. In fact a few dozens people are living in some of them now, so that human virus is not completely extinguished with this planet», Anselmo replied with a smile.
«The virus», I said in sadness. That day everything was sad to me. «And tell, me Anselmo: do you really believe we are a virus which appeared on this planet and is infecting others? Should virgin planets adopt measures against us?»
«Dad, it was a metaphor. Man's impact on planets is minimal. One single louse harms any animal much more than man did to this planet along the whole of history. From time to time, even when population was largest on the planet, it shrugged its shoulders and killed many people in just one single quake. And they were not caused by man's impact on earth. Neither volcanoes were. In fact when we really managed to have the technology which could influence Earth on planetary scale, we did not do so because we were too few to need it».
I smiled at my first born's wisdom.
«Thanks for the history lesson, Mr. Celeste Engineer. And you, Rose», I said turning to my little one, «What are you doing now?»
«Nothing special, dad. I do things committed by other specialists, specially historians».
«Do you go on your own?»
«It's the best way to work, dad. You should know».
«Oh, yes, of course».
Then I remembered something:
«Have you ever been in Egypt?»
«Yes. A few years ago».
«Did you disguise as a water carrier?»
She suddenly looked like she was caught doing something bad».
«I thought you'd never notice, dad».
«Well, I can still remember things, daughter. Well, then I did not know you, as you had not been born yet, to me. And then you already told me a tale about your slavery and the work you were doing in that building work site».
«Well, yes. In fact it was a prank Vanessa and I devised».
Vanessa, good old Vanessa, my guarding angel for the last four hundred years. It is incredible what you can do with time itself. You can find your grown up daughter when she has not been born yet in the course of your own life. I taught her to travel through time, and however when I first saw her, she was already an artist in that field and I was totally novice about it, not to say totally ignorant, even if I had time jumped by accident...
«Vanessa, my tutor and yours. What a great person she is! So easy going, and so deep at the same time».
«You love her a lot, don't you?»
«Yes, of course. And she loves us a lot, too».
That day we ate together and thought about life with their mother and without her since they got independent from us, when they were barely a hundred years old. Two hundred and ninety years during which we had met only as visitors, but it was good to know always where they were, and being so easy and only a leap away. Even if everyone of us was so busy with personal projects all the time. Human kind had progressed a lot by the day. But there was something which remained always the same: we did not know what to do with ourselves. When human beings got a full conscience, they all felt like stopping being conscious and mix into the cosmos by means of death. Well, nearly every one, as I had never thought about it even for a second. For I was in love with life.
That's why it was so much harder to say good-by to Vanessa herself, three centuries later.
---
«Can your remember, Indalecio? We met here for the first time».
We were again in the Indian Union, in Chennai, in the year 2011. We sat at the same table this time, and she looked as bright as then. She was looking at me with a sad smile, and was telling me a story none of us paid much attention to, as we both knew why we were there. According to the Christian Era, we had first met only yesterday, but in the course of our lives, there were six hundred years between these two days. Two hundred after I became a widower for the second time. And she had wanted to make me a part of her good-bye. She had made me promise her I would not interfere, as she had planned everything well in advance. She would have the romantic death she wanted. She'd die to defend women's rights. But she had asked something strange: she wanted to be incinerated, yes, as I had made with Myrna, even if not in a pyre, but she wanted me to project her corpse into the center of the Sun, once she was dead. In such a way she would be turned into gas in a micro second, but in the process her own mass could give us some more light, even if it was only a small fraction of the whole, during at least a nanosecond...
We knew the exact moment when the religious fanatics, friends of the one she stopped in our remote past, located her again. But we had some time, and we were having an apparently casual conversation:
«Are you sure this is what you want, Vanessa?»
«Of course, Indalecio. I miss your point. Don't you feel the same as I do?»
«Oh, no, Vanessa. I only feel sorry because you want to leave me. First it was Myrna, and then you. Sometimes I cannot sleep thinking that my children will leave me, if they did not do so already».
«But I gave you two hundred centuries more, Indalecio. I spent them almost only with you, waiting for you to decide to come along with me».
«Of course I thank you for that, Vanessa. That's why I am feeling much sorrier because of your leaving».
«I love you, Indalecio, I loved you more than anybody else, but even a love like the one I feel for you can't make up for the huge weight I feel inside. Well, inside and outside...»
«My sweet guardian angel. How I wish I knew what I could do to share it with you this conservation instinct I have, the inborn tendency to avoid death, the wish to go on discovering new things, or at least helping others to discover them...»
«Oh, dear. Now you are the oldest human being on Earth, Indalecio...» Here she seemed to interrupt herself in something she was about to say, something really important, but I noticed she interrupted herself, as if doubting telling me. «Or at least you will be when I die, within a few minutes. But do not be sad. I am sure you shall understand it some day, and then you will take shelter in the Nothing itself, as I am doing now. I know you will understand, and even in the case you don's share this, you'll learn to respect this kind of decisions: your wife, me, your children..., everybody will pass away from your life, Indalecio. Till you find yourself alone in life with nobody you mean anything for. So you will wish to come with us, to the Country of the Dead. There you will find your folk. Till then I say farewell to you, darling».
It was the first time, in the six hundred years we'd spent together, that she had called me darling, and she had also just told me she loved me. It was holy love itself. Since my first moments in her future land I had never kissed her. We had kissed only with our eyes many times, though. We had never said we loved each other, but we both did know that. Our love was so deep that the only kiss I gave her, in my hotel, had a bitter taste, because it was nothing, and it was like jumping over a forbidden fence into an enclosure where there were the rest of the women. And she was unique, unlike the rest of the women in the world. She was unlike the rest of human beings. We had been naughty to each other sometimes along the centuries, but there was always that mutual understanding and sportsmanship in it all. And we had laughed together always. The first time I saw her, she knew everything about me, as she had followed my whole life. The first time I saw her, I knew everything about her, and I was just a mission to her, the rescue of an unfortunate stranger stranded in the past. To me she had been my Fairy Queen who made a lot of magic. And now she had just wished me farewell. I saw the bullet pass really near my shoulder and get into her heart directly. She smiled at me, started a kiss on her lips, and fell backwards, and fter bouncing on the chair, she fell forward and I could get hold of her lifeless body. There were shouts, hysteria and police whistles. They located the murderer, but he managed to escape. I stayed on with my friend, or what remained of her, and made sure her strange rite was accomplished. I took her body to the Cecropius Mount, and from there I lifted her with the force of my thought and, rigid as she was, with her arms crossed on her chest, naked as she came to the world, with her hair covering her body in a spiral up to her waist, with a red rose in blood through which life had escaped her body, I threw her to our dominating star. Inside a blue stone, with myself inside another one, we two came to a very short distance from the Sun. There I remained in a fixed orbit without coming nearer to the star, but the other blue stone with its precious load entered an orbit the radius of which would become shorter and shorter, so that within two or three months it would fall to the center of the our most important celestial body. I could feel no warmth, but everything was really white, and inside that white I could see a bluish Vanessa circling that nuclear hell. When I got tired of seeing it all, I came back to our planet. Of course, the blue stone had a time limit, I knew. Maybe a few months, maybe several years, but it would lose its properties at last and then the spheric protecting wall would disappear and my beloved Vanessa's body would cease to be forever in a nanosecond flash which would brighten the lives of those who had loved her... My soul was wounded, and I was weeping without tears. Intensely, most painfully.
Since the bullet struck her and her orbiting the Sun had elapsed only two minutes. Half a minute later I was back home, and Vanessa was just a ghost, a holy ghost, in my memory. I could not be any sadder.
I came back to India and found my lovely mentor's murderer. I understood already many things which tooke me beyond vengeance. I wanted to explain some to him.
Young Salman looked at me with a dirty face.
«You were the one who was with the corpse robber girl».
«Yes. Are you killing me, too?»
«How do you know it was me? You were with your back to me».
«Maybe you are innocent. But I am not denouncing you. I only want you to understand that you did not kill an innocent. She knew you were going to shoot her. She was the best person you have met in your whole lousy life».
«Why was she there, if she knew I as looking for her?»
«A woman», I went on not hearing him, «is wonderful being. And she was a wonder among all the women I've met. A woman is the entrance door into the world for people so mean as you are, or me».
«Do you also kill people?»
«Yes, when I needed. With moves like this one», I said twisting his wrist and getting his knife and gun from his inner pocket, and then I threw them to the sea. «And now, holding my victim just like this, as I am holding you, with a rabbit strike I finish the guy which is annoying me. But I am not going to kill you today», I said releasing him.
While he massaged his neck and wrist, I went on with my talk: «What I wish, Salman, is to give you a message from Vanessa, your victim: do not feel guilty, because you are the first victim of our own stupidity and faith. Your faith will take you nowhere, but to jail. Wake up, man, evolve, grow up and be a man for once.Your country needs honest people, people who make their comrades progress and learn to live».
I told him many other things. I talked to him clear and loud, with my hand on my chest, as I had talked to that young Burma boy, Thet, years earlier. And I convinced him. I do not know what he did with his life, but I am convinced he changed that night and he did something good. When I saw his first move, his hand into his pocket, I said: It's not there. That's why I put your gun away, boy. I need you alive. You cannot pay with your life or all your people's life for the one you have just taken. But you can make up humanity for by helping your folks, your brethren, by teaching them about their mistakes. And if they kill you for that, it is ok, man, for some day you'll die, as we all will. But better to die for a good cause than for a perverted one like the one which led you to murder the best person you've seen in your life. She was waiting for you, and she parted you with a smile on her lips.
---
I felt old. Terribly old. And the truth is that I was only six hundred years old. Ten times more than when I met Vanessa. Was that many years? I had lived a lot, yes. My 21st century family had died away as a brief spark in comparison to my other family, that in the year ten million something, who had lasted much longer. Ten times more. But they were no longer alive. They said they could not bear the weight of being. I had learnt to bear it, forced by my instinct for survival, something humankind had lost on the way to progress for ten million years. Yes, I was a primitive being. I was full with prejudice, and probably the strongest one of them was thinking that life is better than any other alternative, at all times. A bird in hand is worth ten on the bush. Better the devil you know than the angel you don't. A leopard can't change his spots, after all, and therefore I agree that I was prejudiced. I thought it is better to have a bad time than having no time at all. That's why I remained while everybody else left. I'll stay as long as I can. My body was apparently healthy, but my soul could not say the same: it was really very old, as old as the mountains, in fact older than some of them. But I could not care less. Everybody who had ever loved me was no longer with me or anywhere else. But they all were inside myself. I loved them, and therefore I had made them mine. They'd exist as long as I did.
So I stayed around for three hundred years more. Besides walking and keeping what my wife had kept on Cecropius Mount, the Parthenon, I also took care of the Athens Museum, which my dear Myrna created in her last two centuries: she had researched and built the famous museum again with all the artistic treasures it once had inside, including all the items more powerful countries stole and took away to their museums in Paris and London, places which no longer existed. But all that seemed so empty without her!
Little by little I had got acquainted with many people, till I became the people's grandfather, that is to say, the oldest man on Earth. That was not so extraordinary, if you understand that the whole human kind was the third part of my native town, Cieza, in numbers. Some people came to ask me things which they were researching, and even if at first I answered them to the best of my knowledge, I soon got tired of being a sort of walking encyclopedia or dictionary, and so I demanded from anyone asking me anything to come and see me in person to discuss the matter. So I asked them things on their topic, one after the other, till they saw the answer themselves, that answer they had been looking for since so long a time. I felt attached to the most famous man in that city were I was living, Socrates, as his method had been the same I was using with my countrymen. Socrates had been the first citizen in Athens. Now I was not the first, but the only one who lived there. The only inhabitant in Athens, the city where the West started being. And that thought awed me. So, looking for some answers myself, I visited good old Socrates.
In the winking of an eye I was on the 5th century before Christ and disguised as one of the many disciples of the master. I met a young Plato, who took everything down and spoke very little. I stayed with them for the whole life of Socrates, and my best acquisition was my command of Classical Greek language, which was as good as theirs, and therefore I was always taken as a real, genuine Greek man. Living in Athens on the Gold Century was really worthy for me, but I influenced nobody, since I listened to everybody and got example and learning from every one of them. I was one of the disciples who asked Socrates not to drink the poison:
«Don't kill yourself, Socrates: we need you».
«There is no place for a fair man in an unfair society. However, a good citizen must always obey law, even if it is an unfair law, for law is the only trait which keeps us apart from barbarism».
When the master had his hemlock drinking I was so sad that I came back to my own time, the end of the 120,000th century.
Then I was 1,250 years old, a quarter older than Methuselah, who according to the Bible lived for a thousand years, and I was really tired of this perfect future in which not only I knew everybody, but they all asked me things, as I had had the time to specialize in all the fields which attracted me, like history, chrony, even celeste engineering, honoring my late beloved son, Anselmo Selenio. That's why I decided to migrate to old times, since future had so little to offer me. And I went to the Middle East, Babylon, at the year six hundred before Christ.
It was a barbarian civilization, of course. They were really violent. The city was a huge mixture of mud houses, made with sun dried mud bricks and straw. Some quarters were really noisy, and that made it very difficult for me to adapt. I understood what they meant, but I could not understand why they said what they said. When I arrived it was a joyful time, as King Nabucco had just ordered to build the Hanging Gardens to be given as a present to his beloved wife, Amytis, who missed the hills of her childhood time. But I soon realized that Strabo was wrong: they were not really hanging, but they were a huge staircase every step of which was a garden, in different heights, which let them build a very interesting irrigating system, which let the surplus water from one garden fall into the next, from the highest to the lowest terrace. Even if they were not in lack of water, as they had rivers Tigris and Euphrates surrounding the place, it was impressive to see how efficient and water saving was that system.
Even if I had done that trip so many times, I still found it magical what happened when I arrived at my destination: my surrounding background vanished quickly but gradually, and the new environment appeared as fast and softly as if a sorcerer erased the old one to draw the new one immediately. The future green open field became, then, the hard scenery of 6th century B.C. Babylon, when Rome was still but a hundred years old. Cato or Scipio had not been born yet, as well as probably Tarquinius the Superb, the last king of Rome, and there I was, enjoying the biggest empire of the time. I appeared by a street tree, on which I leant a little while I admired that wonder of the old world..
«Beautiful, isn't it?», I heard his thougth clearly and suddenly. I turned back, surprised, and I found a little fat man, around a meter and a half tall, who was admiring the same thing as I was.
«Yes», I said, «a real wonder. I doubt there is anything as beautiful anywhere in the world».
«Are you Assyrian, sir?», my kind interlocutor said.
«If you say that because of my strange dress, it is true that I have just come from a long trip abroad, and I have not come back home yet».
«Strange trip, sir, with no bags or servants, or attendants... And yet you talk like the important people in this country».
Red card, I said to myself, or at least very yellow. Not every old times guy is stupid. I said quickly:
«Well, I was robbed at the city entrance, but I was very lucky to have saved my life, friend. I could run away while my servants and the robbers were arguing with their swords. Life is the best gift, and therefore I can't complain too much. And what I value most is inside here», I said touching my forehead.
«Oh, let's see the King's men, sir, and denounce the event».
«I could not tell them anything, good man...»
«Eleazar, my name is Eleazar».
«I am Damil, son of Damil, from the city of Ur. But I was telling you I could see the robbers well. The soldiers I had hired told me Ran for your life, Sir! And I never gave a second thought to it, as I am not really brave, and I also have always been of the opinion that a wise retreat is the seed of a lot of many future victories».
«I like your description, Damil. I am also a merchant, and I understand that even in these times of good fortune we have to help one another. What do you trade with?»
I did not remember mentioning my trade, but I blundered a bit to go with the flow:
«A little bit of this, a little bit of that: cloths, books, even weapons».
«Weapons! You should not say that to strangers, Damil. In Babylon it is forbidden dealing with weapons. This is the City of Peace, Happiness and Good Time. War is forbidden here».
Eleazar's advice was true. I grabbed my chin as if I was thinking, and I saw that my new friend was really questioning me. Probably he was a Babylon police mole, maybe a secret agent... I inspected his mind surreptitiously and saw that my suspicions were true.
«But tell me, friend», he went on, «where is your house?»
«Oh, my friend Eleazar, I have to tell you my secret: I have no house in Babylon. At least not yet. I was thinking to settle up here, as I am not really a merchant, but a doctor1. Nowadays you never know who you meet on the street. I was robbed several times, and now, as I come to this flourishing city, where I intend to get a good name and fortune, the first thing which I see is a robbery on myself...»
«Your soldiers, were they Babylonian?»
«Oh, no, sir, I hired them in Ur, but as I lost them because of problems with bandits on the way, or because they simply left me, I replaced them. In fact I had only two from Ur left. The others were from Rapiqum and Sippar».
«Er...», Eleazar cleared his throat. «It's possible that your personal guards were in connivence with the supposed bandits».
«Oh, well..., then what do you Babylonian merchants do? How do you organize your caravans?»
«With people we trust, Damil. In your case I would have gone back to Ur instead of hiring new soldiers on the way».
As I saw my fantasy was complicating everything every time I spoke, I decided to change topic.
«You are right, friend. Well, now I have the problem where I will stay till I can organize myself and rent a house and settle up my surgery. Tell me, Eleazar, in which part of the city do you think I should settle up when I can?»
«I feel a bit responsible, foreigner. Marduk would never forgive me for not making up for my fellow citizens' misdoings, even a bit, so I offer you my hospitality till you know what to do, and I'll help you then, if I can..., let's say for a modest interest». He can't help it, I said to myself, he's a merchant.
«I thank you your hospitality, Eleazar. I think you are sincere, and as soon as I can I'll pay your help generously. It's a promise from a man from Ur».
My new friend took me to his own house, in the weavers' quarter. He was not a weaver himself, but he bought and sold cloth in a shop he had in the Babylon city center and also in other parts of the country, in the north, east and west. It was a perfect cover which let him know many people, and even visit them in their own homes, but he likes that business, anyway, and that's why people took him for a merchant, as he imported silk, and sold every good you could think of. That was the story he told me, at least. The truth was that he was one of the many secret agents with who the concerning minister controlled the people, like every ruler did since the beginning of times. Eleazar knew there was something strange in me, and so my most urgent aim was to make him stop thinking on it, as it was true that there was a public order problem in the city, and there were too many street deaths, what denied the happiness all Babylonians boast about.
«Do you know our ways, man from Ur?», he told me as soon as we came into his home.
«Not as well as I'd like to», I answered to hid the fact I did not know them at all. At school I had studied Nineveh and Babylon were two places mentioned in the Bible, and the last was the capital city of an empire, and together with Assyria it had been very important in old times. But I never suspected I was going to visit it, nearly three thousand years before I was born...
«We honor many gods, the main one being Marduk. And we also honor Ishtar, the goddess of love».
«That's a nice custom. Is Marduk the Father of the gods, or is he a god with a special trait?»
«I don't really know, Damil. If he had one, it would be war, as in the war between all gods, he was the winner. He defeated all the other gods and got hold of the Tablets of Destiny, and since then what he writes on them is accomplished. In the world of the gods and also in that of men».
«Oh, that's interesting».
«I asked you because I wonder if you know our Rite of Sacred Prostitution».
«I heard something».
«Probably you'd like to enjoy this custom of ours. But they are not really prostitutes. In fact any woman from Babylon must offer herself at least once in her life to a foreigner for money at Ishtar's temple. No woman can refuse this rite, even the noble ones, even Queen Amytis herself did so a few years ago».
Twelve hundred years before that possibility would have been very tempting to me, and I'd have had such a fantasy, but now I saw myself old and uninterested in these activities. However, the idea lighted an old ember in my wit and my curiosity rather than in my heart or belly. I had not laid so many women, and the best I knew was never laid by me, just because I chose not to, but through all the cultures I had met I had never found anything like this bizarre Babylonian custom.
«Yes», I said after a long pause. «I'd not mind enjoying this privilege you Babylonians offer to us foreigners. But before that, friend Eleazar, allow me some rest in your home, while you introduce me about your habits and customs».
We were already in his house which, in spite of its apparent roughness from its building material, sun dried bricks, it was evident it was a rich man's house, a member of the gentry who tried to conceal his position, since on the outside there was not much difference with the surrounding houses, on the inside there were many luxurious details, like plaster columns imitating ivory, capricious arches on the ceilings, and a whole plant dug beneath the main floor, or ground floor, where my friend had large rooms (which I thought must invade the ground under the street and neighboring houses) in which he spent much time in the company of good friends, drinking fresh wine and delivered to the noble art of dispute and conversation, as well as contemplation of beautiful dancers and instrumentalist experts. But I would see that later, of course. His wife, Zuma, was a charming person, with a sweet smile, blond and smaller than him. I guess I must have looked like a giant to them. She welcomed me, as I had entered the house together with her husband.
It was she who explained that prostitution ceremony to me. She said every woman in Babylon must give herself to a foreigner at least once in her life. She had done so when she was sixteen, and as I got from her thanks to my telepathic means, I saw that it all had sense for these people.
Those people found it as the most natural thing in the world, and I understood then that it was an efficient way to mix local genes with those of other people coming from other places, as it was my case. Zuma had followed that custom three times in her life, being the last time only two years ago, when she was already married to Eleazar, whom did not bother that initiative of his wife (because it was totally voluntary for those who had already done it), but he was honored with it. A sequel to that last time was a child who was darker in tan than it was normal in the city, although there would always be the doubt of if it was Eleazar's or the foreigner's, a Sudanese, to which she had surrendered in that occasion. Zuma spoke with a special candor in her voice, and if her husband were not present and I even thought she was flirting with me. I made it sure they understood that in my culture friendship is a major trait and even sacred, and I did not allow even the slightest lascivious thought about it, despite this woman was so young, cultured and beautiful. I think they understood me, for after a long conversation full of insinuations and nuances, she called one of her slaves and gave her a strange command:
«Srat, call the musicians and dance for our guest».

The slave was a little taller than women in those lands, as she was around five feet high, with a brownish tan, but not so much as black women, and her hair was straight and black, really black, as well as her eyes. She reminded me of Vanessa, though it was impossible for them to be related. I dismissed the idea, thinking it wrong that I found my old tutor everywhere, as she had affected me more than any other woman I had ever met. The girl bowed respectfully, and then went out of the room. Ten minutes later some musicians came: a player of a sort of shawn1 which I had seen never before, another man with an old type of lute, the mast of which was curved, and another man who brought some drums and cymbals. It was a little music group unlike any other one I had ever seen. The drummer started playing all of a sudden: first a long roll with both hands on the biggest drum, and then he used either of the two smaller ones, never missing the big one. It was a repeated rhythm like a perpetual motto, and the others instruments came in and out of the work once and again, improvising variations on the theme. I have always loved music, so I learnt it by heart just in case I would get hold of a guitar some time in the future and I could play it again. The slave costume was a series of veils which covered her completely, from head to toe. She ran to us when the first sound, bowed, and as the roll, finished and the rhythm patter started, she started her dancing very slowly and softly. This was the leit-motiv, or musical phrase which was repeated ad infinitum:


Then, always on the drum sound, the shawn player came with a more varied theme: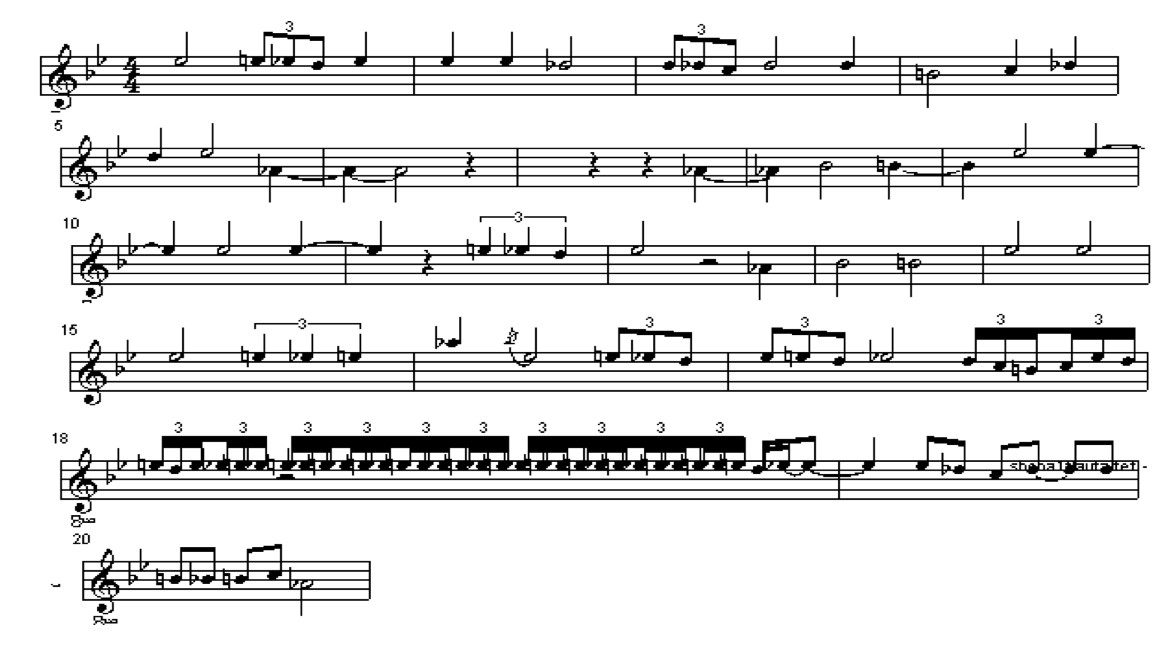 The slave followed the melody with the movement of the whole of her body, and even with her look, as if he eyes were following a bird we could not see. The shawn player was silent, and after a couple of bars on which Srat went proved she could step strongly and sexually at the same time, keeping my sight (probably because I was the guest), the lutist started his melody, and then the slave got rid of the veil on her head, slowly, following the melody as she moved her arms in circle once and again before she threw the veil on the floor, to my feet. The musical theme, again, was repeated once and again, from piano to forte, and it was like this: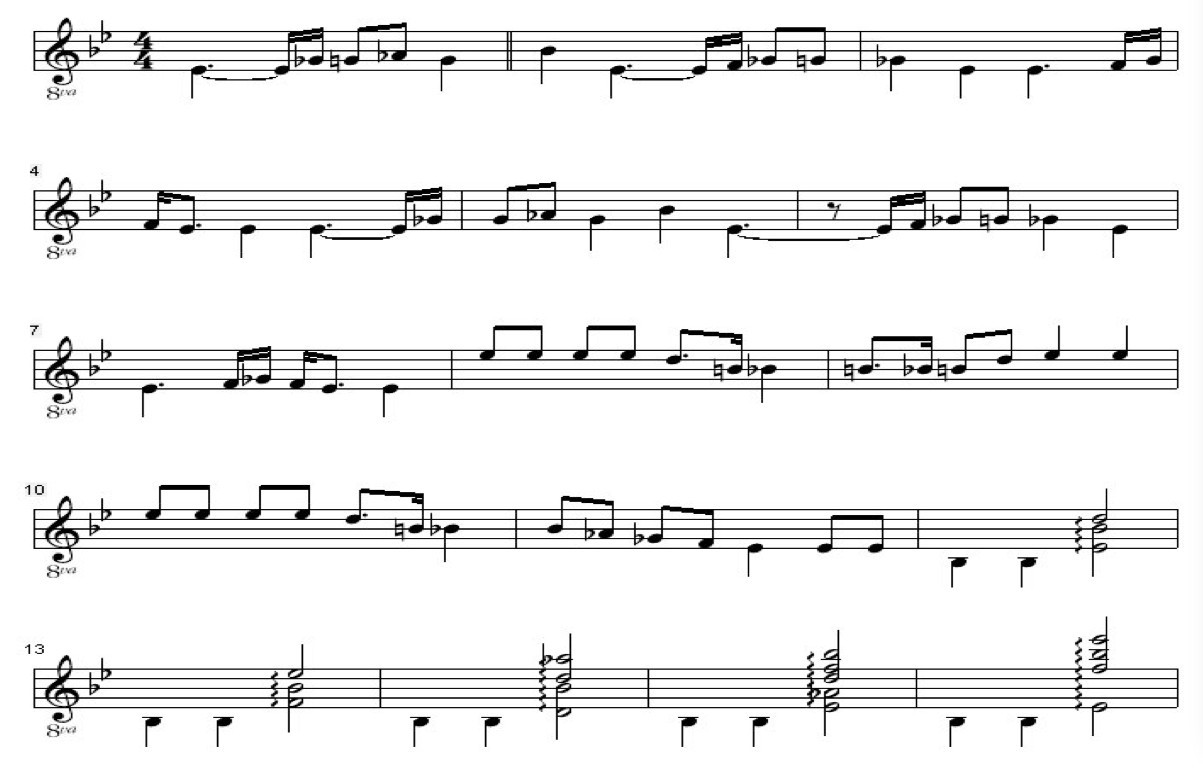 Both the drummer and the lutist never stopped play­ing, repeating their the phrase once and again, but the shawn player came in and then was silent, increasing his silent periods every time. I guessed that he was the director of the group, as he never lost sight of the dancer. She moved up and down her hips once and then, describing an eight vertically and then horizontally with the end of either of them, forward and backwards, in an apparently random sequence, moving her shoulders at the same time ever increasing the speed in such a way that after not long her breasts moved very fast. She also stepped forward and backwards, describing semi circles with either foot, one after the other, while her hands and arms imitated the moves of snakes, together with her head and neck. Those snakes went up and down the dancer, swinging over her head as far as just behind her buttocks, without touching them as if they wanted to enhance them. Because she had a veil attached to either wrist, that movement was greatly enhanced. We all looked at where she signaled every time, drinking our cups of wine in silence and getting an almond or date occasionally, not forgetting the sweets and cakes Zuma had made, though I suspect her slaves helped her. More than in silence, I was awed by that beauty who moved her hips so well, and also her thighs and breasts in the sensual, magic and bewitching dance of her perfectly tuned body. As her dancing was progressing, more and more frantic and sensual, she was getting rid of the half transparent veils with which she was dressed, till she had on only the ones on her wrists, one green and the other red. Finally, when she had already been totally nude for a while, still looking at me in defy, she made a gesture to the shawn player, who signaled the other two so that they three stopped playing at the same time, so that Srat, whose dancing had progressed more and more sensual, was kneeling but leaning backwards in a 30º angle with the floor, her feet tips touching one another on the toes, her insteps on the floor and her knees very separated, in a 60º angle, so that her weight was on her legs and her left elbow, on a spot just under her back, while her other hand from the wrist of which there was still that red half transparent muslin veil, was pointing a me as well as her teasing stare and her mouth half-open, as if she wanted to kiss the air between us. The silence was so deep that we could hear only the beautiful dancer's soft gasping, who finally was resting from the wild movements she had just had, even if her position now was far from comfortable. I enjoyed that dance a lot, and I promised to myself to come back to Eleazar's as often as I could, since I could see that there folks did understand hospitality properly, even if I could not reciprocate as well as my hosts had just done... Even if I thought that it all had been Zuma's trick, since in those ancient societies to lay a slave was regarded as if you lay her female owner. Probably my hostess had lecherous or reproductive wishes with me, and when I declined probably she was offering me a slave... But I tried to read in Eleazar's face expression what it all was about, and since I could not find it there, I questioned his mind, and I was puzzled to discover that he wouldn't mind my laying his wife!
«Damil, if you want her, she's yours», said Zuma, immediately explaining: «Tonight she's yours». I observed both women, one after the other, and finally my friend Eleazar, who nodded slightly with a somehow mischivious face. I thought it would be an insult to them not to accept her again, and so I nodded, too, more openly than Eleazar: I'd not insult my hosts by refusing their offering, even if I achieved not more than I could, of course, as I had not been with any woman for several centuries.
My friend clapped his hands twice and the musicians left the room. Then they two pretexted they were tired and went to their room, too. And there I remained on my own,with my cup of wine still in my hand, staring at that strange slave who had just danced for me and who was staring me back with her half open mouth, expecting, with her legs still separated, still at towards me, with a piece of cloth tied to either wrist of hers as her only dress...
«Come closer, Srat».
She stood on her knees and came closer to me. When she was a couple of steps away, she leant on her hands, too, so that she came to me walking on four legs, and stopped.
«Here's your slave, master».
I looked at her, and I found that she was really beautiful. Yes, her gaze a bit insolent but not insulting, those eyes, so black as coal, as I had seen only in another face several million years in future..., her long black hair falling on her left side onto the floor, her tits pointing dowards just because of her position, her curving back... I caressed her cheek, pulled her chin, and said:
«Come».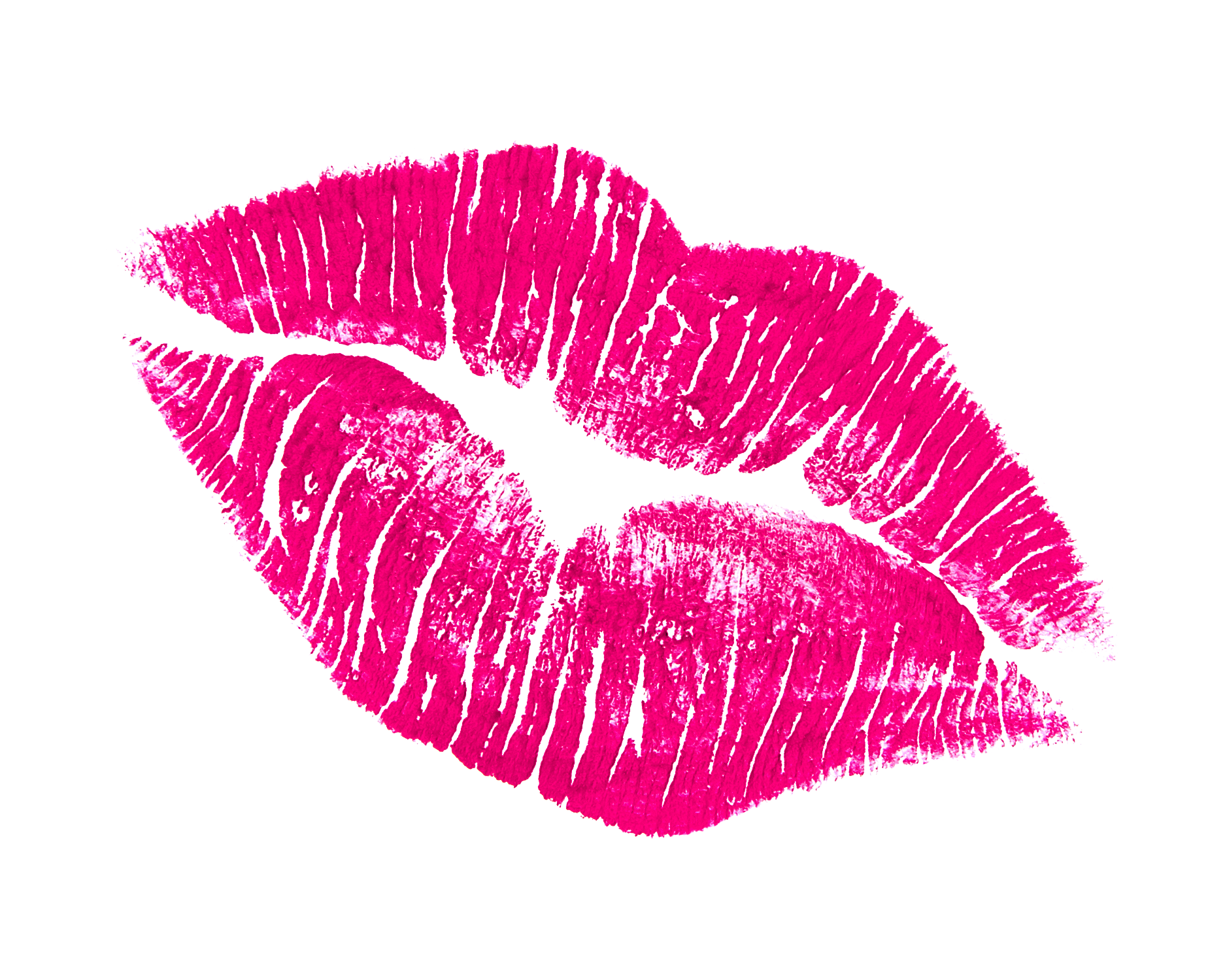 She walked to me on her hands and knees, and I grabbed her head with both hands, and kissed her lips. It was a magical kiss. It did not remind me of Vanessa's kiss, or in fact the kiss of no woman I had met before. She was a passionate, red-hot girl. At once she started moaning softly, and that was just a kiss. I caressed her back, her beautiful back, and I noticed a hard spot: I looked, and I saw a long scar, probably produced with a whip. I knocked her over the cushions where the musicians and my friends had been only minutes before, and took her furiously, with violence, while she laughed and moaned. Several hours later, still covered in sweat both of us, she thanked me. She got up and left the room to come back some time later with a sweet hot drink with strange herbs for me. She knelt and waited while I drank it, in silence and calm, while I peacefully gazed at the Babilon slave I had just laid. When I finished, I gave the bowl back to her, and then she asked for my permission to leave. I asked her whether she knew where my bedroom was, and to her confirmation I asked her to wait for me there. I stayed on in that room for a while, a long while, thinking of the old Babylonians' hospitality, the best in the world. I also considered that Zuma had already what she wanted, my seed inside her slave. Zuma, Zuma, maybe some other time it would be her who danced for me. And in that case probably I'd have vanquished my scruples.
That night, Zuma had said, the slave was mine. I made her so twice more along the night she spent with me. At dawn she went back to her regular tasks, but before she left she thanked me again for letting her sleep in my bed, much more comfortable than the bunk she usually sleeps in. And to me it was just magic the fact that I had the wish to sleep with a woman, just sleep, and spread out a hand and touch her, and notice that she is breathing beside me. I still loved Myrna, but I had just defeated the Widower's syndrome. Nine hundred years later.
A few days after my stay at Eleazar's I had already devised my line of action in that society, and keeping to my last tale, the doctor from Ur, I rented a house which was half abandoned but which was simple to restore. It was two streets ahead of my friend's, and I hoped to get a lot of customers soon, so that it was believable I had the money which I invested in its repairing. It was in Mace Street and I settled my surgery up for just one silver shekel a month. Once I found myself inside my new house, which had two one hundred square yards floors, I cleaned it and repaired the walls which were half wrecked. Of course, I did so in very little time, though it took me much longer than Myrna took to build a much larger building on the Moon when we met, as I had to keep my secret safe so that my host would never suspect me being dangerous. When I thought it sensible, about one week later, I told him my workers had already finished the works home and I was willing to show him my humble dwelling place. Of course, I had hired some workers and other unemployed crafted people I found and paid some money to them. None of them was conscious of what the other workers did, and so every one of them thought the works progressed so fast because of the good working of the rest of the team, even more so because there were several work teams who worked day and night because I had told them I was really willing to start working. So, my house was ready for its grand opening for a few copper shekels and their meals in a very short time.
Eleazar and wife came as my special guests. I had no patient yet, and my only servant was Srat, whom my good friend had lent me provisionally. It was a sort of renting or leasing. As I said, she was a not very young for those times, as she was around thirty, but besides dancing she was good at cooking, which was what I needed, besides cleaning. Since she was at my service I insisted in teaching her reading, and little by little the girl made good progress. Our celebration, thus, was very modest: Eleazar, his wife Zuma and his children Thack and Thet, as well as myself. In the ten days I had spent in that city I had not got any more friends, but I was on the verge of meeting many people more. There was no dancing, because there were no musicians. But there were a lot of tales. We told stories from really old times, and it was shocking to me to see that they knew already some of the tales in the book One Thousand and One Nights, which are really from that area originally. That opening night we had stewed veal and fruit salad, which my servant had cooked, and then we unveiled the plaque I had it sculpted onto the façade:
Damil from Ur
Medicine doctor
We were chatting till small hours. As the weather was fine, we came out to the house front garden and in that quiet Babylon night we enjoyed the clean sky, without clouds, which we could gaze. Eleazar told me interesting Babylonian myths, and I, not to be less, told him a story about the Orion Constellation, including scepters and witches. Then my friends went back home in their carriage, and I slept alone for the first time in my new house, since I was in that land, as my slave Srat was sleeping in her bedroom, on the ground floor, and I stayed on the upper one.
I intended to go to the city center the next day to search customers, as I thought Babylonians were not really worried about health, but fortune came to my doorstep, as at midnight we were woken with a man's loud cries. My slave opened the door and came up at once:
«Master, you are wanted».
I came down and saw the problem at once: the late visitor's wife had it difficult to give birth. It was good luck that they lived just one street further on, at Hammer Street. I made my helper come with me, and after taking my gauzes, forceps and moonshine, we all set for his house fast. As soon as I came I ordered servants to bring as many water jugs as they could, but from the river, not from the house pit, as it was important for the water to be clean. The poor woman, Asha, was shouting in pain, but above all in fear. I ordered everyone out of the room, except my servant and Asha's husband. I held her hand and I said very earnestly:
«Asha, look at me». The poor woman did so, and then I added fast: «Asha, everything is under control. Look at me and repeat: Everything is going well. I am relaxed. Nothing bad is happening. The doctor has taken over. Marduk is with us».
She did so and little by little I won her trust. It was not what I said, it was my face expression what seduced her, I got into her mind and convinced her to be relaxed, to stop complaining, and above all to relax her pelvis muscles. Little by little she delated enough for the baby's head to appear. It came out and started crying. I gave the child to its father and said: Do protect your child. You hold it. And while he held it, charmed by his sudden fatherhood, I pulled the rest of the placenta, cut the umbilical cord and then, taking the baby from its father, I laid it on its mother's breast while I ordered the servants to bring in the hot and cold water jars. In a large washbowl I mixed both and when I found it was at the same temperature as the baby's body, I washed it. Then I washed and disinfected its mother's wounds with the moonshine I had, and I made her drink a couple of glasses so that she was more relaxed. Then I advised the happy father, Set, on the care he should give both tmother and baby, and I told him to bring both to my surgery in a week to weight it and see how it was progressing.
The man was crying as he saw that everything had gone on well, as he had feared losing his wife or son. Because our excitement, both his and mine, he forgot paying me, and I failed to remember to ask him for my money. It was my first medical action in town, though it was not the first time I helped a baby to come into life, and even if I knew much more about medicine than any other doctor in that civilization, I was not very well acquainted with the practical side of my new job yet.
It was the next day when good old Set came to see me: he wanted to give me a golden shekel for my service. I told him it was too much, and I did not want to be a doctor for the rich, so after a lot of discussion he agreed to give me ten copper shekels..., and one silver one as a tip, to show his thankfulness.
The news sprang all over the neighborhood, and people were happy to have a doctor so near them, even if there were not the long queues I expected. In that culture poor people had no doctor, and so people who did not die came to be grown ups, and very strong ones.
That gave me time to review the topic with my faithful Srat, and I taught her the art to help bring children into the world. She was really clever, and I asked if she could do everything she had seen. She told me everything she saw, and indeed nothing escaped her sight. She asked me why I had put moonshine on her private zones, and I told her it was only too lucky that she did not complain, as I should have anesthetized them with an ointment I made with certain plants I'd tell her later, so that the zone were not so sensitive for some minutes, so that I could disinfect her, as it was a wound through which many illnesses could invade her body, and also evil spirits' curses, but sowing the way with moonshine made the spirits get drunk and would come out for air, with Marduk's help.
However, after eating what she cooked, we went to the countryside to pick up several kinds of flowers and plants. One of them, poppy, let me get a white powder which I would grind later into opium, which I mixed with honey to get a sedative paste for those cases. With other plants I got other drugs which got rid of headache, high blood pressure, and even a potion which removed alcohol from the human body. Of course, I warned her that they all were secret formula she could never tell anyone how to get them, or even what they were made of. I told her because she was my property, at least for the time being, and she owed me loyalty and professional secrecy. I told her about Hippocrates, too, and our holy vow to save lives and never endanger them.
Other significant case was the run over one. Three days after I settled up a young man was run over right in front of my house. A very fast cart ran over a man who was crossing the street unaware of the cart coming. It was only lucky for him that I was outside and saw it all. Everybody came around him, but I broke in shouting Let me see him! I'm a doctor! Two soldiers had came, too, to see what that was about. With their spears and a piece of cloth a merchant gave me I made a stretcher and I asked the soldiers to bring him into my surgery. I let in only the soldiers and my assistant. Then we made the patient drink a glass of moonshine with the sedative we got from the poppies, and then I cut his dress till his broken leg was seen: his right thigh was broken in three parts: where the wheel had rolled and other two places, due to the irregularities of the ground. I heard a soft moan of the unconscious boy as I fixed his leg between three parts of wood, and then with a long string I fixed it all, the wood and leg so that it could not move. There was an ugly wound on an arm, but the bones had held, so I tore off his shirt and I sew his wounds with a piece of twine I had for those cases. The soldiers looked at me with nodding faces: they had seen those things in the war. Then I gave the patient some more narcotics so that when he woke up, three days later, his wounds or operation did not hurt so much.
My loyal Srat learnt everything by heart.
Once his family knew about it, a servant came and said he was serving an important man whose name he refused to say. He asked if the wounded man could go home, and whether he would need special care. I told him there was nothing else to do, but let Nature take care of him, but he'd need to eat a lot, and drink only water, but a lot, too, for at least one month. Then he'd be all right. The servant answered he would take him home, then, and another person would come back to pay me for my service.
And so it happened. A few days later another servant came and gave me five golden shekels. I did not argue this time, but I thanked him a lot. The servant told me his master would come to see me soon, or he would ask me to go to him.
As soon as he went away, I set a notice on my door saying in perfect cuneiform characters: Closed. In an emergency. I'll come back as soon as possible. Then I went with Srat to see her owner.
He was happy to see me:
«My friend Damil! How's your business going?»
«I can't complain, friend Eleazar. In fact I came to make a proposal to you».
«I'm all ears».
«It's about your slave, Srat».
«Does she behave well?», he asked looking at her severely.
She was standing behind me while her master and I were having a glass of the excellent wine of Babylon, and then she looked at the floor, very red. She was a very prudent girl and spoke only when talked to.
«I have no complaining on her, Eleazar. Even more: I'd like to buy her from you, as she will be of much use in my business».
«I see...», he thought for a while. «She used to be very useful here, too, at home. But tell me, my friend, how much money are you offering me for her?»
«Well, Elezar, the thing is how much money you want for her. If I can, I'll buy her».
«Well..., I paid two silver shekels for her...», he said while I saw a blurred image in his mind regarding the moment with his father bought her, together with her mom, Sarfa, for just one.
«Oh, Eleazar, give me a discount...»
«Look, because we are friends, I am not asking you for more money. If you give me two silver shekels, she'll be yours. I do not want to take advantage of a friend».
I looked at the slave, who smiled at me shyly. I sighed and said to my friend:
«Ok, Eleazar. It's a deal. Give me the property certificate and I'll give you the money».
He summoned a scribe, who wrote the name and origins of the slave into a tablet: Srat, originally Sahil de Tutub, daughter of Sarfa, bought in Babylon market twenty five years earlier by Eleazar's father, also called Eleazar, together with her mother, Sarfa, daughter of Dalia, both of them slaves, and after that there was the physical description of the woman, including her height: three cubits and a half1, weight: a talent and forty common minas2, and several personal marks, which included a mole on her pubis and a scar on her back, which she had to show us to identify correctly, even if both buyer and seller had seen them before, as the scribe had to certify everything. She also had to give Eleazar the bracelet she had worn so far, with his symbol, which was a daisy-like flower, but her dress and sandals were included in the sale. Then the scribe left us to go and bake the tablet, coming back an hour later with two copies, one for Eleazar, another one for me, telling us that there was a third copy in Ishtar's temple for future reference, in case we lost or broke our copy. In that moment I had to give my friend the two silver shekels, but she had no smaller coins, so I had to give him a golden shekel, what made my friend's eyes open wide, and then he gave me the change: eight silver shekels. After that I gave Srat the property certificate and I put a red stoned necklace which I had bought previously. My symbol was hanging from it: a silver circle with a big D at the center.
«My friend Damil, you did not bargain well. I could have given her to you for one shekel and a half, maybe just for one».
«Oh, my friend. You know her value is much higher».
«How much more?»
«Oh, my friend: for her I could have given you the whole golden shekel! But I can see you are a generous and good friend of mine, for which I thank Marduk».
The merchant disguised his anger with a wide smile, and I saw my slave smile, too, what she would have never allow herself do in front of her master. But now she felt glad to know she was owned by a master who treated her well.
«Anyway, have this», I said giving him more money, «the silver shekel you lent me to settle up, and also two copper shekels for the interest. And I feel greatly obliged to you for helping me when I needed it».
On the way back home, I questioned her:
«Tell me, Srat: why were you so serious when you were Eleazar's?»
«Master, From Eleazar I got only beatings and scolds. He liked nothing I did. Everything he ordered me I did wrong, according to him. He is not like you».
«How am I, my dear child?»
«Can you see? He never called me dear or child. You are nice with your servants, and if you dislike something in me you tell me in a way I cannot feel bad about it. I noticed that the night we spent together, master».
«I can't see why you say that, Srat».
«You never called me names, master, your manners are nice. I like being with you».
«Oh, yes..., well, I have to tell you something which annoys me a lot, now that we are talking about it: I do not want you to call me master».
«Don't you?», she said, surprised. «I am yours, that is what I am saying when I call you master. How must I call you, master?»
«Call me Damil, which is my name».
«I can't, master. That would mean that I am a free woman, and I am not. Or that you are a slave, and may Marduk never permit that, master».
«Ok. Would you feel uncomfortable if you called me Sir?»
«It sounds better. But it is not our custom... In front of others I should call you master. When there is nobody else I can call you anything you decide, provided you let me express I am your slave, not your equal».
That was not going to be easy. I thought I could not change her mind just because I ordered her to do so. That would be cruel. So I had to think fast:
«Ok, slave, would it be all right for you to call me boss?»
«Of course, master. I will be honored to call you boss».
«Ok. It sounds much better, and I like it much more. Do you know why?»
«No, boss. Why?»
«In my country I was a teacher. But colloquially, among friends we called one another Boss as a token of respect. But also I am going to teach you all my art, Srat. When you have learnt it all, you will also be a doctor . And you will be free. I promise you».
The poor girl was not ready for the news. She knelt in front of me, she hugged my legs and said:
«Boss, don't do so: where shall I go if I have not you? Please, do promise you will never get rid of me».
«Stand up, Srat, and have no fear. I promise you will never be any worse than with me».
«Nor better, master», she said going back to her custom, «I want to be with you. I am yours. I do not want to be Eleazar's again, or belong to anybody else like him».
«Why are you so afraid of him?»
«I told you, boss: he bit me and was never happy with me».
«Ok, ok, do not suffer, girl. I am not selling or giving you away. And I will never beat you».
«Master, hit me every time I upset you because of what I do or not do, because only in that why I'll know what your will is, and I will never lose sight of what my place is».
This was worse than I feared. But it was another culture, much more regressing than mine, no matter how much it was praised at school in my time, where I was told about it for the first time in my life.
I held her shoulders and pulled her upwards, till I made her stand up. I smiled at her, and she smiled at me through her tears.
«Also, boss», she added with a bit of slyness, «there is another thing I like about you: you are taller than me».
We both laughed at it. Yes, I had already thought that Eleazar's aversion for this woman could come from the fact that he was much smaller than she was, and that made him angry. Even if that could not explain why he had become my first and best friend in town...., since I was much taller than she was.
We walked on and after a while we came home, where we entered in silence. Other strange thing of mine, she told me later, was that instead of locking her inside my house, I gave her the keys and trusted her to go in and out, Never before she had been trusted so much, and she was really thankful for that.
«Where would you go if you ran away, Srat?»
«While I was Eleazar's I thought of doing it more than once. But now I am yours, and you are right, boss: nowhere I'll be better than in your home».
I was moved at her devotion and pondered on the matter. Indeed, Srat was a very well educated slave, as she didn't dare say anything I did not ask her specifically. She never spoke without permission, other than carrying out an order or obligation of hers, as for example when she needed to know what I wanted to eat the following day.
Then I realized I did not like my slave's name: Srat was much like rat, a nasty sound to my ear, so I said:
«Slave, I dislike your noame. Were you always called like that, Srat?»
«No, boss. I was given several names so far. As a child I was Sahil, but Eleazar changed it to Srat because he had a nanny with that name when he was a child, and he said I reminded him of her».
«Probably he did not like her, considering the way he behaved to you. That scar on your back was made by him».
«Yes, boss. With a whip».
«Ok. Well, I'll change your name again. From now on, your name is Sheba».
«As you wish, boss», she said with a smile. «But remember you must do a new certificate to state the change, as if you sold me to yourself again, to state the name change, and leave a copy at Ishtar's temple».
When the scribe left my house, the next day, I gave Sheba the document for her to keep it: a beautiful baked mud tablet where you could read a text very similar to the previous one, but no buyer's name. It was a declaration stating that the slave Srat, the physical description of which was included, from that day was called Sheba because it was the decision of her owner, Damil from Ur, Medicine Doctor. Because she was sensible she never asked me why Sheba and not another name, and so I avoided telling her an explanation she would not understand: because her demeanor, her composure when talking and walking she reminded me of and actress I once saw in a film, in the role of Queen Sheba. Only that access could not dance even half as well as my new slave.
But I didn't really have customers, so I had to go out to find them. In that society there were ill people and there were accidents. But the poor had no money to pay the doctor: they died in misery, or cured by themselves, while the rich had private doctors who lived with them. However, I did not need to walk a lot to find someone needing my help. Inside a neighbouring house there was someone yelling really loud. I knocked on the door and asked the servant if there had just happened an accident, and he told me the master of the house had a severe toothache. I asked him to tell his master I was a visiting doctor who could put his ache away, and waited for an answer. He took me in immediately.
He signaled me to go closer to him, and when he opened his mouth I saw he had three decayed teeth, which were in fact destroyed. I pour some pain killing drops on them, and he felt relief instantly. Thankfully he addressed me:
«Oh, Damil: won't I feel pain again?»
«It will ache again after ten to twenty minutes, unless I pull those teeth out».
«Pull them out! Atrocious! That will ache much more!», he said in fear.
«It won't ache at all. You'll see. If you feel sore, you won't have to pay me».
The man thought for a minute, and then concluded slyly that maybe suffering for a minute would be a good price not to feel pain again, and he might get that for free.
«Ok. Start».
I added some pain killing drops more, and then I bore his gum a bit with a little tool I ha made with the materials present in that time. I added some opium so that the butchering I was about to do would go unnoticed. My faithful Sheba missed not a second of it all.
«Give me the muslin, Sheba. Look: these teeth are really in bad condition. We'll have to pull them out. Just with a slight wrist movement», and stating this, I twisted my hand swiftly so that the tongs holding the tongs yanked it out in a go. The other two teeth were weaker, so they were out even faster.
«Will it take much more time to get them out?», our patient protested.
Sheba smiled, but said nothing.
«Give me the muslin soaked in moonshine, Sheba».
So she did, and after washing the wound, I sew the wound with a couple of stitches. Then I added some more moonshine and offered the patient a glass as I told him:
«Look: here you can see your three teeth. I took them out five minutes ago. Now you drink this glass of liquor, and eat nothing till tomorrow. Come and see me tomorrow before noon, and I'll tell you what you hae to do, and how much you have to pay me».
The man could not believe his ears.
«But I felt no pain! You are great doctor».
That day we saw several ill patients more in their homes. After curing some common illnesses and once it was known that I was not an expensive doctor, as I charged only a few copper coins, my client portfolio grew bigger and bigger, and the word was spread, so when I got home there were some people waiting for me.
Those people's health issues came from inadequate feeding, but above all scarce. That people had not much to thank their rulers for, and they were poorer than I had thought at first: they often had no money to pay me, and soon they paid in kinds, and so my pen started growing. We had meat nearly every day, and my thankful patients brought what they had, so I thought I could not really charge them in money, because they had not.
The wrong thing was that my fame grew too much, and I was summoned to the Palace after a few days.
I never stepped out of home without my loyal slave. We both were really surprised when we realized that it was Queen Amytis herself the one who had called us. She asked a question I was not ready for, so my reply was inaccurate:
«Tell me, Damil: do you know a remedy to have eternal youth?»
Sheba and I looked at each other. After a few seconds I tried a bow as I told her:
«Your highness, these mysteries are alien to me. I think there are some magicians who give us the way to look young, but death comes all the same. Our labor as doctors is to make that time between birth and death the less painful possible, but I'm sorry to tell you that prolonging our termination date is beyond my powers».
«Then you have no use to me, Damil. They had told me wornderful tings about you, but you are not what I expected».
«Your Majesty, I am sorry they lied at you about me. If your health is impaired I can try to cure you with my limited knowledge on medicine. But lengthening life is beyond my abilities, Your Majesty. I'd also like to enjoy that».
«I see... The basis for a long life is a good health», she said as talking to herself. And then she came to me again: «Can you give me a remedy por every illness, doctor from Ur?»
«I can try and cure common illnesses, Your Majesty. What is wrong with your health?»
«No, nothing really. I am only worried at the thought that every thing I enjoy now, even those beautiful gardens my husband created for me will be lost some day, to me, when I leave this world».
«That's our fate, Majesty. Life is but a short stop in our way».
«You are wise, Damil. Your words are food for thought, and your way to say them quietens my soul. Now I understand why you are so popular a doctor: your voice is warm and gives your patients peace. Not everything is medicine».
I could not really answer to that compliment coming from so important a lady in the country, so I bowed deeply in respectd.
The Queen bade as farewell, not without giving two gold mines before we left. It was a very interesting visit, however. The Queen's palace was full with art: it had a lot of carpets hanging from the walls, and others even more luxurious on the floor. The palace itself had huge marble screens and surrounded a large garden where you could see flowers with many different colours. Musio was the name of the soldier who toured us along the palace, since we came till we saw the Queen, and then from her chamber as far as the street, where he said good-bye in a very nice way.
Sheba was getting wiser and wiser and richer with experience in the art of curing, and soon she knew everything a doctar could know in those times.
However, I had not planned to spend a lot of time in old Mesopotamia. I taught Sheba how to cure the commonest health problems those people could suffer, but I taught her something much valuable, too: when she should not insist, when death was unavoidable, and how to make patient enjoy a good death and make his or her family accept it quietly, or at least with no despair. I think this is one of the most important jobs for a good doctor. That's why in Egyp medicine is studied in the House of Death.
The last night in my first fortnight in Babylon was marked by something unusual. My slave, Sheba, hinted something I did not expect:
«Boss, you taught me a lot of things, and I am no longer surprised at the new things I see you do, as I see your decisions are only logical. You even let me cure some patients. You treat me well, but I do nothing for you».
«Well, you cook, you manage our home, you are in charge of everything..., how can you say that?»
«Yes, boss, you taught me writing, but you never take me in the way masters usually take their slaves».
«Did Eleazar take you, too?»
«No, he did not because his wife is jealous and was always around. But masters in this country do so because it is their right and one way to assert their property on the slave. You took me only when I danced for you, when I was still Zuma's».
«Oh, is it compulsory in this city?», I asked raising my eyebrows. «Are you not my slave if I do not take you?»
«No, it is not compulsory, master. You can do as you wish», she said quickly, «but I'd like to know if this is so because you don't like me».
Aha, I told myself, it is woman's pride. I pondered on it for a few minutes, and not to hurt her feelings, I grabbed her shoulders, I hugged her against my chest, and then I said in her ear:
«Sheba, my Sheba, I named you after a great queen, a beautiful name which I like. That should be a sound proof for my possession for you and everybody else. But I do not want that when I go away from your life you suffer because I am no longer with you. That's why I don't take you. You are a very pretty, attractive, sweet woman. And taking you is a prize. Other masters may have enjoyed your body, but I have enjoyed your mind and your soul, which are much more valuable». And saying this, I kissed her cheek.
«You can enjoy my body again, master».
I looked at her and thought: How can I convince her that I like her, but taking her is not a good idea? And then I thought that when I was no longer with her, she could think of me as the master who refused her in his bed. And then I felt I should do something about it.
«Get your cloths off», I said with a smile. She obeyed at once and sono she was totally naked. Her body was brown, though not black; small, but not a dwarf; thin, but not skinny. As I had remarked in the two times I had seen her nude, her pubis and armpits were totally shaven, and there was a mole on the left side of her pubis, what made her body sexier.
«Go, prepare my bed, slave, for tonight you are to sleep with me».
I went out and watched the sky, and then the city. To the center I saw the hanging gardens and the Big Zigurat, over a hundred and sixty ulnos1 high. There the priests probably were making their astronomical calculations to base their predictions. I sat on a rocking chair in my porch, while I drank a glass of good Mesopotamian wine. Afterwards, with my thoughts in order, I went to bed.
My slave was nearly sleeping.
«Master, you are late». I got used to that word, master, and since she liked it so much, I stopped telling her off for that, since she used it only in some, very intimate, occasions.
«Slave, stop complaining. You come into my bed and the first thing you do is scolding me».
«Forgive this stupid slave, master. I am nervous...», she said totally awake. «I was falling asleep...»
«Don't worry, honey», I said, «because you are really right: I took it a long time to come to sleep. But you must bear in mind that I am not changing my habits because you are in my bed sometimes. On my part, I will get used to the fact that not all of your moaning are real complaints. I am aware that your words come more from your affection than of any will to reform me».
She listened, nodding at every word I was saying.
«Sheba, I did not buy you as my sexual slave, and will not use you for that. In the place where I come from there are no slaves», she changed her expression into not understanding what I was saying, «and therefore we live without them. So, if you find it hard to get used to me, it is good that you know that it is hard for me, too, to get used to live with a slave, my real slave».
«But, master, then who does the work in Ur?»
«Well, in Ur there are slaves, yes. I was living in Ur, but I do not come from there. I am from a very far away people, to the West. From the land where there are what the Greek call Heracle's Columns. You never heard of them, did you?», I added at the the thought that the Greek might not have called them so yet. And I thought that probably she did not know even who the hell those Greek were.
She shook her head, and so I went on:
«Look, the Greek are a very cultured people to the north west from here. Also, remember that the Sun appears on the East, as you know, and sets on the West, doesn't it?», I asked moving my arms in both ways.
She nodded again.
«Well, if we followed the Sun towards the West, we'd see that beyond the horizon there is not the end of the world, but there is more and more land and sea along many thousands of varas2, till you get to a place where there is no more land, and there is only the sea. Have you understood?»
With her eyes wide open she nodded again.
«Well, then, I was born in that country where the Sun leaves the land, because there is only sea after it».
«And there are no slaves there?»
«No, Sheba, there are no slaves there. There are many tribes who battle one against the other sometimes, but usually they keep on well with one another, and they do not enslave one another because they are neighbors», I lied dishonestly to somebody who had no way to know the truth, since I could not tell her that in my Cieza there were no slaves because we were already three thousand years ahead the present moment. But I had no way to tell her on my disgust on Babylon's social system, from whose civilization I liked, however, other things, like gastronomy, architecture, music and above all dance.
Along this conversations I had undressed little by little and I had got into bed, beside here. I saw she was very surprised, and she looked at me as if I were a Martian, or a sort of god, according to her standards. And then I felt much more compelled to prove her I was a man like any other man. She was naked, and we both were under the sheets and the blanket. I took her hand and caressed her cheek. I kissed her softly and made love to her in a gentle way, but at that moment I did the reverse maneuver, what the Romans would call centuries later coitus interruptus.
«Master, why did you do that?», she wanted to know.
«It is complicated to explain now, Sheba. But I do not want you to have my son. I don't want my son to be a slave, And more so in such a classist society like this one».
She smiled sadly and answered Yes, master, of course. I had to explain:
«No, Sheba, it is not you: it is him, or her».
«If my dad had done so, I wouldn't be here».
«Are you happy to be here, being a slave?»
«I am alive, master. And that matters».
I must confess her reasoning felled my good will, and made me fell very miserable.
«Well, Sheba, I don't want to make you feel unhappy. Let me think it over. When you were Zuma's I could not care less if you had my baby, because I would never know, but now it is different: now you are mine, and I will protect you. And if you have a child, I would have to protect it, too. And I would not like my son or daughter to be a slave».
«As you wish, master».
«And also I will turn you into the best doctor in Babylon».
«There was never a female doctor, master».
«Well, there is high time for one one them to be seen, Sheba. Doctor Sheba doesn't sound bad, does it?»
That night we slept together after I made love twice more. She caressed me and loved me better than any other woman had ever loved me. Apparently the Babylonian Empire had more secrets than those History tells about...
The next day, while she was out to buy some things I had ordered her, I went down into her bedroom and lay on her bed to test its comfort. I found that mine was evidently much more comfortable. Thus, I got up and visited the nearest capenter and bought a larger, much more comfortable bed for her. At the end of the evening he brought it to me, and I helped him to mount it, and then he took the old bed away.
Sheba had seen it with an interrogative expression on her face all the time, but I explained to her that she'd go on sleeping in her own bed, so that instead of she coming to see me in my bed, I would go to her bedroom whenever I wanted to sleep with her. But I got used to visit her, even if we did not always have sex, but we talked a lot during my visits to her. We discussed our day, our cases, and we the other possible treatments for the sick people we had seen during the day. We were much more than master and slave: we were colleagues, and friends. Not to upset her again, we fornicated in those days Ogino-Knaus recommended, and everything wen on well. But she got used to sleep with her head on my shoulder, while I held her farther side from me, protecting her from evil spirits, as she said once. If along the night we moved and undid that position, we got back to it unconsciously, even if the morning found us in the opposite side of the bed to the one we had at bed time.
And it came the day when I understood that I had been in Babylon for forty days. And also forty nights, most of which I had spent with my slave Sheba. In that time I had taught her everything I know about medicine, which was much more than it was known in that time. With very poor material we had done even trepranations in desperate attempts to save patients with brain tumors, though unfortunately some of them died. We had taken theeth out, wax plugs from ears, and other kinds of operations unknown in that epoch. We had saved a lot of babys and their mothers in difficult births, and we had earned a god name in the city. And so there came the moment to say bood-bye, on a sunny day at siesta time, not long after having lunch...
«Sheba, I've got to go. I have already seen what I wanted to see in Babylon. This morning I bought this house to your name. I have also given you your freedom», and saying so I gave her two clay tablets, one with the house propriety declaration, and the other one referring to her freedom. «Go on with your work, Sheba, practice medicine in the way I taught you. Leave nobody uncured, even if he or she cannot pay yo. I go now, but I'll come back, I promise you».
«Master, don't go. I want to be with you. If you must go, I'll go with you. I do not want to be free. I want to be your slave forever».
I was moved by this girl's loyalty. But I was firm:
«Even if you break that tablet, my little one, this is only your copy. The original one is at Ishtar's Temple. Obey me in this final order, Sheba: be free, and be a doctor. Use the knowledge I gave you, do so in my name. Make me proud of you. I'll visit you, I promise. The days I spent with you were a relax for me, it's true. I had not been so glad for a long time. And I go away with a lot of information on the Babylonians, information which is very valuable. I came here hurt, so much I thought I was going to die, and I go back a new man, happy and glad. And I owe it to you in the greater part. I will never forget you, dear, and I'll come back to see you».
I also went to say good-bye to my friend Eleazar, whom I entrusted to help my new freed woman Sheba. I begged him to to see that nothing was lacking to her, and help her as much as he could, because I knew about his government connections. He was very surprised I knew, but I confirmed him that Sheba knew nothing about it. She and he were my two best friends in the city, besides Queen Amytis, whom I would go and say good-bye next, and that reinforced my petition much more. To his insistence, I let him come with me, and so we appeared in front of her like two good friends:
«Your Majesty, forgive me for bothering you, but I've come to say good-bye to you. My business demand my presence in Tartessos, where I come from, and I won't be back her for some years. I hope I'll find your August Husband in power when I come back and I can greet you still like my Queen. Till I am away, my business will be taken care of by my old slave, now a free woman, Sheba.
«Oh, this is not going to be the same without you, doctor. I hope you clear all your business in your country and come back to see us soon».
«Marduk allow that, Your Majesty. I think you know my friend Eleazar», she looked at him and smiled a bit, nodding gently, «whom I am sorry to leave, too».
This time no soldier escorted us, because Eleazar was familiar with the palace. He bade me farewell at the Palace entrance, and wished me well, in a more friendly way than when we met under a street tree. After I hugged him, he saw me turn round and start for my house, but as soon as I went around the corner I simply fanished. Eleazar would take at least one hour to be home, for the palace was so far from it, and I had to say good-bye to somebody else.
Zuma was in her room, by the window, reading a tablet. She raised her eyes and saw me on the shade. He sould got several sensations, but joy triumphed over her surprise:
«Damil! I am glad to see you. How did you get in?»
«Zuma», I said ignoring her question, «I've come to say good-bye to you».
«Are you going away?»
«I'm going back to my country. But I have something to ask from you».
«Tell me so that I can do it»-
«Srat. I changed her name into Sheba. I want you to be aware about her, and help her if it is necessary. I think she is now a self-reliant woman. I freed her, but it is possible that a single woman can have problems in this culture. Promise me you'll make your husband protect her selflessly».
«You may count on ot. Srat used to be my favourite slave, and I still feel affection for her».
«I know you did not give her away easily. And I know why you did it, Zuma». She felt a bit embarrased, as if I had understood her secret.
«No, I don't think you did wrong, Zuma. I should have understood you that day. In my culture it is an important insult to lay a friend's wife, but this is Babylon. Today I'd have lain you, as I know your husband would not hate me for that.
She smiled at me. I came near her and kissed her. What happened in the following hour was not like with Sheba, but I left my seed in her three times, and at the end of it I saw her on her bed naked, sweating and glad, with her body still hot, as she looked at me in thankfulness.
«That day when I took Srat in your living room, Zuma, you peeked on us».
«And Eleazar too. We were glad you found our slave worthy and we hoped you would leave your foreign seed in her».
«I didn't, Zuma. Srat has no child of mine. But it is possible that you have it».
«I hope so, too», she said caressing her belly.
I stared at her again. She was a small woman, smaller than Sheba, with a paler skin, blond hair, wheat-coloured, a noble woman in that culture society, she was very up to the social life in Babylon, and an excellent lover. But I was not specially attracted to her. I was glad I had finally compensated her for her hospitality. No more, no less. It might be because of the age difference, as she was barely nineteen, which taken together with her height, just under a meter and a half, gave me the feeling I had been in bed with a child. She was not under age even to the 21st century standards, but it was true I was over a thousand years, no kidding.
«If you did bear my child, Zuma, I remind you that doctor Sheba is the best medicine doctor in the whole city. Count on her when the moment comes. It would be like being with me then».
She smiled at me. I got dressed slowly, while I told her about the things I had learnt in Babylon, the city which represented a milestone in my life, even if I was not very explicit on why. Then I kissed her for the last time, and asked her not to tell anybody our last meeting, not even to her husband, as a special favor. She promised, even if she did not understand why. She smiled while I took hold of her hand and kissed it, in the same way as thousands knights would do after me to the women whom they would want to show respect, and then I went out of the room. I closed the room door with no noise, and then vanished.
I appeared in a lost place in old Judea, six hundred years later.
---
The town, with only five hundred inhabitants, was called Nazrt. I had always been curious about the way of living of Galileans in that time where so important things for human kind took place. I decided I was no longer a doctor, because in a city like Babylon you could remain unnoticed even if you did unusual things, but in a little town I should choose a more modest job... When I searched a hostel, I was asked what I did, and I answered I'd try and stay some time int the town, and I was a carpenter.
«What's your name, carpenter?», the hostel's owner asked.
«Joseph», I answered unhesitatingly. It was a common name in that area, the society I wanted to study, in the time of Jesus, more or less.
At first I was really let down, as the change in time and scenery meant to me only that the Sun had a slightly different position in the sky: I had left Babylon at noon, and I came to Nazrt at ten in the morning, what you could see as an exact leap, given the latitude difference between Mesopotamia and the Middle East. However, 600 years difference into the future meant that the Earth was no longer in the same position in relation with the Sun because of the equinoctial precession movement, and thence the difference I had noticed, even if it was the same solar time. I wanted to get in touch with the nearest carpenter's shop as soon as possible, so that they could tell me..., and then I found that there was none in that little town.
My hope had been to find, at least, the future Saint Joseph himself so that he gave me some tuition on the business, besides making his acquaintance. That was the other reason to choose his name as mine: so that he liked me from the first moment. But as there was no carpenter's and not knowing anything about that job, since I had no intention to introduce any anachronism at all, I did some research on the nearby towns to find an expert carpenter who would like to update my knowledge on the job, and at first I found none worth mentioning. However, in Canaan, some seven miles away from Nazrt, I found Yeshua. He was a very nice man in his forties, who asked me if I wished anything as soon as I came into his shop. He had two workers, and he was the third man in his firm. I told him I was a foreigner who wanted to settle up in the area, but wishing to change my trade, I begged him to let me work in his firm as an apprentice. The man looked at me a little surprised at my request, as it was the first time someone made it to him. I was too old to be an apprentice, and he could not pay a third salary. I begged him to let me do the humblest tasks for a start, and I would not charge but a percentage of what I made, if I managed to make any, because what I really wanted was to learn the trade, and that would be my real earning. He was amused at my proposal, and for a start he asked me to go with his younger employee to fetch some wood from a nearby forest, as they were running out of raw material, and till the next month his usual providers would not serve him.
Nathan, as the boy was called, made me take the wheelbarrow as far as Shalom Wood, as there it was peace itself, above all if you did not go there to work, which was around a mile and a half to the southeast. Once there, we cut a bush, we stripped its branches and loaded the barrow with them, as well as the main trunk, which we had to cut into three parts. Even if it was only a small tree, the barrow was very heavy, and so we had to pull from it in turn, and in some part of the way we both had to pull at the same time.
The master was very glad to see us, as usually Nathan did not work so much. He hired me immediately, and for the next three months I learnt the way in which those men wrought wood, as well as using the tools they used. In two weeks I dared to make some pieces of furniture on my own, and a month later I could turn a tree trunk into a full furnished and painted piece. Anyway, they were only furniture for modest people, so the sophistication was not really needed, but practical things. Even so I asked master Yeshua himself to let me help him produce the furniture rich people ordered from him, as they demanded much more time to be made. That's why he told me the secrets of the trade that he knew. It is worth mentioning that I could follow his explanations with much more concentration than regular people thanks to my telepathic abilities. So what the master said only once was recorded in my mind, as I could not only listen to his words, but I also saw the images which they recalled in the master's mind. So three months later I finished my learning in the noble art of carpentry in Jewish society in the 1st A.D. I used the coins my teacher gave me for the jobs I had done, and I went back to Nazrt ready to start in the carpentry trade.
However, the future Saint Joseph did not show up, and so I chose a busy cross road in the town center to settle down. I rented a house which was really smaller than the one I had in Babylon, but it had also two floors. Each one had a hundred square elbows, and you could go up to the second floor with a wooden ladder which was leant on a square hole on it. The house finished in a thatched roof which had a wicket to peep on the street. Upstairs there was a single person bed with a straw mattress, a small table, several chairs and a bigger table which could be used to eat at. But I found that there was too much place for only one room, so I decided to transform the house so that there was another room in the first floor, and so I decided to open several windows more so that the inside of the house was brighter than up to then. The previous tenants had lived downstairs, who had used the first floor only for storage, and thus it was so neglected. I intended to use the ground floor for my business and live upstairs. I had to come to an agreement with the owner, who did not want to let me destroy any inner wall, and so I had to offer him a high rent with the possibility to buy the house with time. He must have thought I was stupid, since I was paying a lot more than the previous tenants, and so he signed a contract stating that I could buy the house from him in future for the price a qualified expert certified, discounting the money I had already paid to him for the rent. Also it stated that I was free to change the inside of the house provided that I gave it back to him in the same condition as it was at the moment of signing the contract, at its expiration. So both parties were happy. Then I got a heavy mace and pulled down the walls in the three inner rooms, once I saw that there was no cornerstone or master pillar in any of them. I saw, with pleasure, that the house was still standing. My rebuilding was not so fast as Myrna's Moon house, but I enjoyed making it with my own hands. I enlarged the house on the orchard and the yard behind it. On the second floor I made a protruding projection on the hen yard, inside which I made a sort of primitive square-shaped toilet with a large but comfortable round hole in the middle. Under the hole there was a gutter which led to a metal container which could be removed easily, so that when I went to fetch wood from the forest I could take the deposit in my cart and leave the human essence there, as a sort of fertilizer, and then bring it back after I washed it in the river. In such a way I had the first toilet in town.
When the repairs were finished I found myself with a large carpentry shop downstairs and a humble dwelling upstairs. O the door I printed a big poster where it could be read in perfect Hebrew:
---
Outside my shop, but still inside my property, I displayed a dining table and six chairs, with a notice with the price: 15 drachmae: ???? ??? ?.?.?. I guessed it cheap, and so some of the neighbors must have considered it, too, because I sold the set in less than half an hour. Many others came and ordered similar ones. But where I earned most money was in repairs, as those people had not much money. I soon met all the people in the town, and also from other towns nearby. A week after I started my business some carpenters from those towns came and talked to me in a very angry way, as they believed I was stealing their customers, because they could not make furniture for so cheap a price. The problem was that they were bleeding the people, and when I came with my reasonable prices, they all wanted my furniture. But since I was not in for any competition or fight, I suggested we all the area carpenters should meet and agree on prices. However, we had to do high quality things and charge fair prices, since our customers were not really wealthy. Finally I persuaded them and my customers saw I raised my prices slightly, and so I had to convince that I had some expenditures to face, and my politics had been to start with very cheap prices to make myself known, but I could not maintain them for longer, as I had to eat every day and also think for when I won't be able to work any longer. And also I wanted to settle up, get married and have a family.
Much earlier than I had foreseen that came to me, too. I had made really good friends with one of my first customers, Jehoiakim. Well, one day I was just having a walk on the outskirts of our town, when I heard a young girl sob. It was Miriam, one of my friend Jehoiakim's daughters. She was lying on the floor, crying. I asked her what happened, but she was red in the face and really ashamed, and so she refused to tell me why she was crying so bitterly. But I read it in her face and in her mind: several scoundrels had raped her. I felt pity for the poor child, who was about seventeen. In that male chauvinist, receding society, if that was known she would remain a spinster for the whole of her life, in addition to being the shame for her town. I comforted her somehow, and I asked her to give me details on what had happened, but I was seeing in all from her mind. Two Roman soldiers had raped her. I made her promise not to tell anyone, even her parents, for I would solve it all. I was very convincing, and so when she came home she had rearranged her tunic so that it looked as if she had sat on a dirty place, and then she went to pray in her favorite place, a retired corner at the backyard, as she did every day. I had asked her to pray God guidance and spiritual consolation, as I would provide for the rest. She smiled at me, very sad, then.
Jehoiakim was at home, talking to his wife, Ann. After they granted me their permission to enter their home, I explained the reason for my visit:
«Friend Jehoiakim, lovely Ann, as you two know, I have been in your town for a number of weeks now. I really like it, it is very nice, and the people are charming. I decided I'd like to have a family».
«Thanks for telling your project, Joseph. But how can we help you?»
«A lot, Ann, a lot, indeed. As you know, my business is going on very well, and I have now something to offer a woman: a house of my own and regular income which will grant food and well being for a wife and what she brings along..., if she can».
«So..?»
«So, friend Jehoiakim, this is where you come in: you have a beautiful young daughter I'd like to marry. I do not really know if among you there is that custom in my country, which demands to ask her parents' permission to court the girl, or if, like the Celts do, it is required only a verbal agreement with her parents for the bridal to take place. Anyway, I want to count on you. If you say no, I'll looks somewhere else, but I'd regret it because I doubt I can find better in-laws than you two».
My friend Jehoiakim talked first, as it was their use in a case like this, when the business was one of his daughter's future:
«Friend Joseph, you honor this house by expressing your intention to belong to it. On my part there is no problem in your marrying my daughter». And then he turned to his wife to say: «And you, wife, do you have anything to say?»
«Husband, whatever you say will be all right. I am happy to give my girl to so talented a person like you, Josep, instead to an illiterate man from this town, or from another one».
«I thank you for your trust. I said nothing to Miriam yet, as I had to have your approval, but now I feel free to make a proposal to her. But tell me: shall I ask her, court her, or is it enough with your blessing?»
«My word is as good as my daughter's, Joseph. As a token of courtesy, you can ask her, but Miriam is still a sixteen year old child, and so she'll do as her father say. And I say she'll marry you».
I found her still praying in her retirement, and standing just behind her, I cleared my throat to draw her attention. When she turned and looked at me, I realized how beautiful she was really, how sweet her look was, and the huge sadness pouring out of her eyes, what enhanced her beauty much more.
«Miriam, I have just talked with your parents. I asked them your hand. But I want to talk to you and ask for your permission, too, in order to marry you».
She looked at me in awe, and so I explained:
«Miriam, I know you would not like to marry an old man. I am even older than you think, but I like you a lot. I think you are an outstanding person, and you don't deserve anybody knowing about what happened in the forest, so if you marry me, everything will happen inside holy marriage. I am not really in for those pranks, and I shall be a chaste husband till you will not allow me to require you. But I want to protect you, Miriam, from opprobrium, shame and misery after your parents are dead, as they are so elderly now. What is your answer?»
«Mister Joseph, I don't know what to say. I think I will never be able to receive a man, even if he is my husband, because I am still feeling fear and shame for what happened to me. But I think you are a good man, and something tells me I can trust you. If you promise you will respect me, I believe you. So I give you my permission for yo to marry me».
It surprised me strength in that child who had so recently be attacked in the forest, and as I just saw she was sincere and unable to deceive, I came to her and kissed her forehead as I said: May God bless you, Miriam!
I came back to her parents, and told hem all was set, as Miriam agreed to be my wife, and so we had only to agree on a date they found fit. We decided a fortnight later would be find, since I wanted to settle down already. I profited those two weeks to buy the building where I had my dwelling and shop, what made the seller very happy, since he had to give me only one month's deduction. So I gave him a denarius and he gave me and a parchment containing the sale and his signature and of those of two witnesses and a clerk. We both got a copy, and he sent another one to the Temple of Jerusalem. I had already a celing to offer my wife.
The nuptials, as they said in the town, were attended by the gentry of Nazrt, and during the ceremony, conducted by a rabbi, Jehoiakim himself spoke and blessed us two, and then asked a grandson soon, though I saw looks and smiles in some local youngsters who envied me, indeed..., certainly because they could not even suspect the strange agreement between my wife and I.
At the end of the ceremony there was a meal in which every relative and family friend, but as I did not have relatives in town, I invited my former tutor, Yeshua, and his two junior carpenters, who came from Canaan just for my wedding. Their wedding gift was a dining room furniture set specially designed and made for us, in every chair of which there were beautifully carved letters with this message:
יוסף ומרי1
הקולגות שלך ואף על פי כן ידידים2 יאסאף, נאטאן, ודניאל3

After a celebration which lasted hours and in which wine was not scarce, nor victuals cooked by Ann and Miriam with the hep of their servants Sara and Rebecca, since Jewish had not slaves, unlike other peoples in that time, but servants whom they paid a salary; finally there came the moment to say good-bye to our guests. They came with us to our new dwelling, as everything had happened at my in-laws'. At the main door I honored an old Roman custom I took my wife in my arms and went across the doorway into our home, closing then the door as a symbol of it being our love nest, our fortress, and that we attended no visitors for the rest of the day.
As soon as I closed the door, I turned to my young wife and to her shy glance on the floor, I took her hand and said:
«Wife, Joseph the Carpenter has only one word. I'll escort you to your room, which will be a different one from mine as long as you wish, and then I'll show you which one is mine, just in case you need my help at all».
I led her upstais as far as the second bedroom which I had made. Inside it there was the best bed in the house, covered with beautifully decorated sheet and a blanket, together with a comfortable cushion and mattress not with straw inside, but feathers
I kissed her forehead again and called on God's blessing for such a good hearted girl. After that I came down to my workshop and finished varnishing several pieces of furniture I had to deliver shortly. After two hours I was so absorbed in my task that I did not hear her come, till I felt her arms around my neck and her lips on my cheek. She kissed me and said:
«Husband, your new wife got your dinner ready for you. Let's eat and let me thank you for what you are doing for me».
It was really a glass with camomile, which was just as good for my dry throat, and a little conversation, as such a graceful girl like her could talk about many things and make you laugh only because the way to speak she had. After a few hours she went up to her room and then I went to mine, so we slept chastely, each in his or her room. In such a way we slept every night for years. However, after four months my wife's belly started to swell.
I pondered for a long time on the event which moved my pity to put up the show of my marrying this girl, and then one day, in her fifth month of pregnancy, I commented:
«I am amazed, Miriam, how well you carry your pregnancy. We both know what originated it, and girls in such a situation, to my knowledge, had it difficult to get sleep, they were nervous, hard to deal with. But you have been just the opposite. You treated me with respect and dignity, as well as love and loyalty. And I never heard a wrong word or gesture».
«Husband, I am at peace because of what the angel told me».
«The angel! What angel?»
«I never told you, Josepth, because I was not sure whether that had happened or not, but then I got the conviction that it was true».
«When did the angel visit you, Miriam?»
«The day we met in the forest, husband. Just before you asked me to marry you, while I was praying alone».
Shocked more than curious, I left the room and time leapt ot that day, as I wanted to see the angel, too. What I saw from the door lintel stoned me down: the supposed angel was my old slave from six hundred years back in the pas, Sheba, dressed with a very white silken tunic which reflected the sun rays which fell on her through the open window near which Miriam was praying. As I came I heard her say:
«... Yeshua, who will be the saviour of every generation».
After those words the faked angel looked at me and went out of into the next room. I ran after her, but she had already disappeared. Heavens!, I asked myself, who the hell taught her time leaping? And only then I remarked again that angel like girl reminded me of Vanessa a lot, even if I knew it was not her.
I came back to five months after my wedding, just a second after I left my wife, and then I asked:
«Tell me, woman: what did the angel tell you exactly? Can you remember word a word?»
«It was very strange, but it soothed my soul that day after the horrible experience I had had earlier that day. Of course I can remember. I will never forget those words:
Hail Mary, full of grace
Our Lord is with you,
Blessed you are among women,
And blessed is your womb's fruit,
As you will bear a child, Yeshua,
Who will be the Savior of all generations.
«Gabriel!», I said startled.
«Do you know him?»
«Yes..., well, I never saw him, but I know it is Saint Gabriel, one of the archangels. God uses angels to send messages, but the most importants ones are carried by chief angels, also called archangels, that is to say, more than angels».
«Also, the words he said..., do you think every one of them means something?»
«They mean your child will be known all over the world for thousand of years, Miriam. And his name will be Yeshua».
«As you wish, husband. Also, the angel told me that would be his name. It is a coincidence you decided the same name when you did not know about the angel».
«Yes, Miriam», I said tasting her naivety and the moment's charm. «It is a divine coincidence. I leave you now, wife. I must solve an affair with a customer».
I left her with her chores and leapt again to my far past, six hundred years earlier, to visit my slave Sheba, who still did not know she was going to be the Annunciation Angel. Before I saw her off she said she'd do anything I told her. And I had told her I'd come back to see her. I came ten years after my departure.
«Master! You came back!», a slightly fatter Sheba with a couple of wrinkles told me.
«I could be no longer without you, Sheba. Come on, tell me what you did in all this time».
She told me she had kept on healing people, some fo them had died, but those were really in bad shape. Out of what she said, I inferred they suffered from diseases which were incurable in those times, like cancer, TB and other similar ones. But the people in Babylon loved her, and even the King himself called her a couple of times when he felt unwell. She adviced them things to keep healthy, but they did not follow them, not always.
«Did you not get married, Sheba?»
«No, master. Where could I find a man like you?»
«Don't fall in love, Sheba. I told you. Do not fall in love with someone like me, who is here and there, and nowhere really, not for long. You need a good man who loves you and looks after you».
«Well, when he comes, I'll introduce you to him, if you are still around, or if you come and see us, master».
«I am not your master, Sheba. Do not use that word with me, love».
«I beg your pardon, but it is only natural in me, boss».
«Please, try harder».
I stared at her and I saw a beautiful, young woman, very attractive for her forty years old. In that society she should be an old woman, but she looked only a bit older than she was when I met her. Maybe it was because she was small and thin, and her childish face gave her a young look she had. And her life was very healthy. Finally I met a doctor whose good health was a good advertisement for her services.
«Sheba, I need a favor from you».
«I'll be glad to, boss».
I took her to a clothes shop and bought a tunic for her, a white silken tunic which was so white that it reflected light so much that it looked as if there was an aura around it. Once at home again, I explained:
«I'm taking you somewhere for you to say a text in a foreign language. You'll address a young girl who is having a horrible time. I want you to cheer her up. But she is a little weird, and so I want you to say exactly these words», and then I presented her a baked clay tablet written in cuneiform characters with the phonetic message in Hebrew. She understood nothing, but I told her she was a foreign girl who needed to hear exactly those sounds. Could she learn it by heart? She said she had already done soy, and she proved it by telling me without looking at the tablet.
She dressed in her new tunic, and I took her elbow and then took her to the next room so that as we crossed the doorway we leapt to a similar doorway in my friend Johiakim's. We found Mirian praying on her knees, near a window. I hid behind the door and saw Sheba say in perfect Hebrew:
«Hail, Miriam!»
The Jewish girl jumped up, startled, her eyes wide open, and she heard what Sheba said:
«Hail Miriam, full of grace, our Lord is with you. Blessed you are among women, and blessed is your womb's fruit, as you will bear a child, Yeshua, who will be the Savior of all generations».
As poor Miriam saw that being dressed in such a white, bright costume who had just come out of nothing, stared at her with her mouth open, as if she could not understand. Sheba came out through the doorway she had come, and when she was within my reach again I took hold of her elbow again and we came back home, six hundred years in the past and over a thousand miles Eastwards.
«Boss, who was that woman?»
«Poor little thing. She was raped, and you have just helped get through it».
«What did I tell her?»
«You told her to be confident, that everything will be fine».
But my disciple was not stupid. She went back to the next room and saw that there was no woman there, either Hebrew or Babylonian.
«Boss, tell me the truth».
«My dear, if I tell you the truth, you won't believe so, I'll tell you this: we've made magic».
«What sort of magic? Does Marduk approve on it?»
«Marduk approves on this, my girl. We did good to someone. But tell me something: how do you keep in such a good shape at forty?»
«I follow your advice, boss. I eat in a well balanced way, I move a lot every day, but not too much, and I try the drugs I recommend my patients. My life is really quiet».
I looked at her in sympathy. I saw a lonely white hair in the center of her forehead. I selected it carefully between my fingers, and pulling it slowly, I yanked it out, including its root, with no pain for her.
«Can I have it as a gift from you?»
She shrugged her shoulders and said, very seriously: «It's yours, boss. I no longer want it. Some strange gifts you ask from me...»
«But I will give you another gift, my dear Sheba, but tomorrow. Now I have to leave you. Cancel any appointments you may have for tomorrow, as I want to come back for lunch with you and explain to you a lot of things, among them about what we did today».
I came back to my Parthenon house in the a 100.305th century with Sheba's hair in my hand. There I had the elements I needed to create a potion for her, from her DNA, so that she no longer had any risk to become ill, and also to give her the longevity I had. I finished preparing it in a few hours. I profited my visit to visit my friends, well, some of them, as all my countrymen from the future consider themselves my friends. I spent several days with them and they told me what had been on in the planet during my leave. There were some new specialists on teleported space travel, and they had discovered other interesting civilizations, but they had not made themselves noticed to them, as our Second Parenthesis experience was still heavy in our heart.
With all these pieces of news, I visited my two girls again. First I went to Babylon, with time to have lunch with Sheba.
«Did you expect my coming?»
«Hello, boss», she said as she kissed me. «I stewed the lamb you like so much. And some fruit salad».
«Are we alone in the house?»
«That's correct, boss».
«Well, look, I have to tell you many things. I am not exactly from Tartessos, though I come from that area».
«Where are you from?»
«From a place in Tartessos called Cireza. You don't know about it, because I am also from another time».
«What?»
«In my time, Sheba, we learnt to move along time forward and backwards. The girl you saw yesterday will be born in six centuries, more or less».
«I cannot believe that, boss. You are making fun on me».
«Well, no. What matters is tat I am not. And I will prove it to you. Tell me: is your mother still alive?»
«She died when I was ten, master».
«Can you remember her?»
«Yes. I can still see her in my dreams».
«Where did you last see her?»
«At Eleazar's. She was her slave. I saw her some days before her death».
I made some calculatons, and took Sheba thirty-two years earlier, to Eleazar's. Of course the family head was not my friend, but his father. We stationed at his entrance door, and when a slave came out, we asked him about the slave Sarfa, Sheba's mom. He went into de house again, and soon we saw two people come out of the house: Sarfa and little Srat, who then must be around ten. I asked Sarfa I had been told she was acquainted with Mayr, the famous witch doctor from Ur, whom I needed urgently. Of course she denied knowing about the woman whos name I had just made up.
«Anyway, you are Sarfa, aren't you?», Sheba said.
«Yes, madam. Why do you ask?»
«And this girl is Srat?», she asked ignoring her mom's question.
«Yes. Isn't she sweet? She's my joy. Srat, greet this lady».
«Ok, Sarfa, we don't wish to interrput you from your duties. We've got to go. I am sorry to make you waste your time. We've got to go. Greet your master Eleazar on our behalf. Good-bye, Sarfa, «I said going away from her.
When we came back in Sheba's time, thirty years later, she was pale, though I must confess her self-control was much better than mine when I did my first time leap.
«What happened?», she said with fear on her face.
«It is called a shock, Sheba. You are very nervous, on the verge of tears, shouting or hitting me. But you can get cool, too, and so you'll understand everything better».
«What happened, master?», she repeated, and then burst into tears. I hugge her and kissed her forehead, as I said in the best fatherlike tune I was capable of:
«Hey, hey, my little one. We leapt into time, and you saw your mom when you were eight. You'd still spend two years with her».
«And that little one was me?!»
«Yes, pretty one. That is what I call bichronicity or dichronicity. It happens when the same person is presente at the same time in the same place in two different moments in his life. You saw nothing wrong happened».
«Nothing wrong! I scared me dead, master, or nearly».
It seemed as if I was going to stay her master this time... I did not dare contradict her in this, as it was her way to anchor to something. That woman still trusted me, in spite of everything.
«Come, Sheba, have a seat, and look at me. Look at me. I am your master, Damil, can you remember?»
«Yes, master. Whatever you say, master. Your slave obeys you».
Good Lord!, I said to myself, the poor girl is having a regression. I wish I had learnt some psychology. I hope we can overcome this.
«Honey, look: I told you I can travel through time. One way for you to understand it is to bring you to someone you know is already dead and in spite of it you saw her alive. So you'd know you traveled through time. But do not get nervous. I need you whole».
I took one of her hands and kissed her. That was strange to her.
«Master, it is not our custom for a master to kiss her slave's hand, but the opposite»
«Sheba, you are no longer my slave. You are now a free woman, can't you remember? Now you are in command of your life. You are a free woman. You are a doctor. And it is you who helps people. The sooner you understand what you have just lived, the better, and the sooner you'll be able to hep me. I am not your master, but I am your friend. And I need your help».
«Ok, Damil». Uff!, I told myself, this is a change! The thing progresses well.
«Well, look: time travel is possible. I am not from your century, but from a time 26 centuries after your one, and I came to this time to study Great King Nabucco's society. And I was rewarded with finding you, a special woman».
«Ha, a humble slave among many, whom only your huge pity could free without me doing anything to deserve it».
«Don't say that, girl. You became a doctor in forty days. This was never accomplished in the whole human history, and I doubt it will never be done again».
«Er..., I think you do other things than time traveling, Damil. I'm sure you put all those thoughts in my head, too, so it is not my merit, but yours». I smiled at her sagacity and answered:
«Can you see? When I was told on time travel I could not reach that conclusion. You are much more clever than I. You learn much faster than I».
«And will I learnt to travel through time, like you?»
«I don't now, Sheba. I should not be able, but I can. However, you needn't: I'll take you whenever you wish. But it is possible I ask you to make me another favor. Now that you know we travel through time, it will be easier for you».
«Whatever you say, Damil. Tell me what and your friend will please you».
That was a giant leap! She had just said friend. This girl saw me already like her equal. She was progressing. Never a teacher had a better pupil.
The rest of the day we invested in a long walk along the gardens of Babylon. She had followed my advice and cancelled all her appoitments for the day. We enjoyed all the vegetable species known in that time, which were laid on huge beds which appeared like stairs one under the other, hanging from the royal palaces.
I spent a few days with my old slave. During those days I taught her the art of telepathy. You needn't an hexon for that. That was a learnable art. Above all when a thousand year old teacher lays necessary procedures and elements into your head, as I had done previously with the basics of medicine known to old Babylonians and some more from Eastern origin, like digit puncture and reflexology.
Once achieved those tasks, I bade her farewell, not without promising to come back to see her soon. As she was not stupid, she asked me for a time elapse of several months before my next appearance so that she could digest everything I had told her.
On the eighth pregnancy month we got the order form the Romans to go and enlist in our birth places. As I had commented on my arrival in Nazrt that I came from Bethlehem, as it was the first Jewish town I could think of, we two had to go on our donkey to that village which was over a hundred kilometers away from our home. When we finally arrived, Miriam was very upset because of her condition, but then we found that all the rooms for rent were taken. There was not a single bed free. So as we came near a barn, we entered it, as it was cold and it might rain later. Inside the barn there was a manger, a mule and an ox. I took my wife in my arms and I laid her on some bales of straw over there so that she could feel some relief and comfort, far from cold and rain. But it was just unlucky that she started to give birth, so that in an hour or so our little Yeshua came into the world, as we named him after my patron and tutor on Jewish carpentry. But later on there happened something very strange: three important men from far away countries came to us and presented us with gold, incense and myrrh. They said they had found the King of Kings, and that he would rule over all known kigs. The oldest among them was called Melchor, and his hair was totally white. Then there was Gaspar, red-haired and with a thick beard. And the last one was Balthazar, and he was black tanned. They talked to us in great respect, and apologized for not bringing better presents, but their trip had been long, following a wandering star which they felt would lead them to us. I followed their flow, and from time to time both Miriam and I looked at each other, as we heard the speech from those three lunatics who neither of us regarded as dangerous, though.
As soon as we reached Bethlehem we recorded our names in the Roman census, but when we had already started for our home in Nazrt, I got some strange thoughts. In fact I had noticed something in the Roman civil servants, whose spies found out everything. But it was the Jewish policemen who made me understand, because of their own inner horror, that something was not going well. I asked one of them about the way to Nazrt, pretending I had got lost, and without he realizing what was on, I mentioned our king, Herod. Something moved inside himself, which showed me a quick thought which worried me a lot: the king was upset from the news from the supposed Magician Kings and was afraid he could lose his crown. The business about those lunatics had stirred his megalomania, and however impossible it could seem, he was afraid of the birth of a king who would overthrow him years later. That's why he was considering murdering all new borns in the country, at least in Judea.
«We are going to Egypt, wife», I said to Miriam. And before she asked why, I added: «King Herod is killing every newborn baby under three months old. An angel came into my dreams and warned me».
The prudent woman said nothing. I took the halter in our donkey and set for Maadan, a village at the border with Israel, within Egyptian land. There we spent a few years, working in what was supposed to be my trade, as a carpenter, in a poor shop where there were only other two men working. I worked on commission once more, but I got enough money to keep my family and pay the rent for a small house, where my wife looked after we two.
After a few years came and went bye and the horror caused by the psychopathy of that atrocious king were already forgotten, we decided to come back to our life in Nazrt, forging our little one's age in four years, as we did not want any problems with Jewish authorities.
Our son (as I had adopted him in the bottom of my heart) was growing up, and I soon taught him to read and write, as well as the basics in our trade. The son of a carpenter in those days used to be a carpenter because the shop was already in working order, he helped his dad and learnt the trade little by little, day a day, year after year, and so his learning was his industry, and vice versa. And it is true you never finish learning things, isn't it? My wife looked after us, and her day was really hard: she got up very early, superseded our poultry, then she went to buy things at the market place, cleaned the house (as we did not have any servants), cooked, served us a snack now and then, and finally called us for dinner, even if sometimes she had to pull us from our hands, as we were so deeply immersed in our work, and also in our talks on many things on Roman and Jewish cultures, on our people's Old Scriptures, and also on some other things which interest only carpenters which would be tiresome even mention.
So talk after talk, little Yeshua grew a vast culture and theoretical and practical learning on life much superior to that of Roman patricians then. That's why at the end of the day we were tired but thankful to God for another uneventful day with nothing to regret. Our family was one among many in that town even if there was only one carpenter there. Work was not scarce, and we met our orders one by one, and even some others Yeshua redirected to us from his shop, as it was the largest in the region. On the other hand our Yeshua became a good carpenter little by little, and also a learned man. The most remarkable thing in his childhood was when he got lost. We searched him all over the town, till a neighbor told us he had seen him near the synagogue. We found him arguing with the rabbis, who found it so funny that just a little boy knew so much about the Holy Book's stories and commandments. We took him home and were surprised by his answer to her mom's scolding, Son, why did you do this to us? He said: Woman, did you not know that I was talking about my Father's things? Those who heard him smiled, thinking the child made a reference to God, but I, his official father, had talked so much about those things with him, that to his childish mind everything referring to God, the Hebrew culture, the Scriptures..., were my things, his father's things. Once at home I explained to him that those things were not exactly mine, but they belonged to the whole people of Israel. I always had been inclined to talk about everything, to show interest for everything, to research everything, and so my adopted child must have inherited that intellectual tendency from me, what makes me very proud of.
When Yeshua was sixteen he was already a good carpenter. I pretended I was no longer strong, and so he was taking more and more work load from my hands, so eventually he took charge of everything. He was really good at dealing with people and had a vast culture, but he was also very prudent, and everybody liked him at once. His mom had also taught that prudence: it's better being silent and learn from others than talking too much and mislead other people. Our business had been changing for the better little by little. At first he was only my assistant, doing only menial tasks, such as bringing me my tools or making glue, but his tasks became more complicated with time, till at the beginning of his fifth lustrum our roles were the opposite: he was the master and I was but his old dad who helped him, as I was already 75. We never hired other carpenters because we had enough to get along. People in our town were really modest, and they preferred us to fix their old furniture rather than buy new one. Sometimes Yeshua from Canaan sent us some of the orders he could not do, as his was the biggest carpenter's shop in the whole region. Among those orders, my son most liked the ones relating to fishing boats in the nearby lakes, such as Cafarnaum Lake. There he made a lot of friends among fishers in his age rank, who joked a lot about Yeshua from Canaan and Yeshua from Nazrt, who looked like his grandchild, and similar things. However, spending some days with his fisher friends did him good, as he had a lot of fun fishing with them once their boats were repaired, as he came back with a nice, healthier, darker tan.
It was right after one of those working trips when I told mother and son, after supper, that I had important family issues to solve in Egypt, where my brother Benjamin was living, and I'd be back only after a few months. But I went relieved to see how well he ran the business, and I requested them to look after each other.
So the next morning I said good-bye to them and left the house Southwards. As I went round the corner I disappeared from Nazrt forever.
Coming back to Babylon was more like coming back home than when I returned to the Mount Parthenon. The difference was that in the Mesopotamian city there was Sheba waiting for me, whereas in Athens nobody was waiting..., even if I had nearly ten thousand friends there. I never had so many, really. But Sheba was special. She was already an angel. My angel. The angel I had to give wings to. I knew what it tasted like being a wingless angel..., always in want of someone who took me around, who took care of me, and being patient as you'd be with a little, ignorant child who can get into problems, or who could, on the contrary, be devoured by the environment without him being able to do anything about it. Powerless. That was how I had felt when Vanessa uncovered her world to me. The world who attracted me, but at the same time refused me because I was unable to adjust to it..., till by means of sheer sense of conservation I managed to defeat my own physical limitations and became one of them. And even more so than they themselves. Could Sheba do so? I did not know, but we'd got to try. Because there was a lot of Vanessa in Sheba. And a lot of me. Perhaps Sheba was going to be the daughter Vanessa and I would have had. Physically they both were very similar, somatically she was more like myself, as she had no hexon. That is to say, she seemed to me a mixture of us both, and that attracted my attention a lot. Something made me adopt Sheba in the time of the future, which was already my present time, my future, and it made me decide to adapt my adopted one to that wonderful world. That's why I came back in Babylon in Nabucco's times, hardly giving it a thought before doing so, as a matter of course. So it had become the time for the great truths, to tell everything to my dear slave of yesterday so that she could become a citizen of tomorrow, too.


She was not home when I arrived. She was requested elsewhere and she was helping a patient with mumps. In my Babylonian times, in the yard I had set up a sort of sprinkler connected to a water reservoir on the roof, which collected water from rain. I pulled the string and realized it still worked. I had a shower and then I got new clothes. Good Sheba had kept my robes and tunics in their place, certainly hoping I'd come back some day, as I had promised her. Only that I had meant to come on a visit, not to take her away.
«You came back!», she exclaimed as soon as she saw me. Really there were only two months since I had turned her into an annunciation angel, but now she missed me much more than before. It is not the same going to Tartessos than showing her time travel and talking to her about a world more fantastic that Simbad the Sailor's and then vanishing. That's why she clang from my neck and covered me with kisses. As she was eleven inches smaller than I, she was really hanging in the air from me. I hugged her around her waist and kissed her twice, and then I put her back on the floor.
«I'll be some time with you, Sheba. Then I'll take you to Wonderland, if you'd like to come».
«Of course I want, boss». Well, I said to myself, that's a good beginning: I am no longer master, but only boss. So soon we'll be colleagues.
I saw that while I was away she had moved onto the higher floor, which was more suitable, for if at night someone needed a doctor, she could look from the high and, if she trusted him, she could make herself present, or else pretend she was away with another patient. Sheba had become a very famous doctor, as I could work out from her good quality furniture, which revealed her well being economically.
«Tell, me, Sheba: did you get a boyfriend?»
«No. What for? I am not interested in any of those who cheer me. They are vulgar and dirty guys».
«Maybe there is someone you may like».
«Not up to now, boss. If I cannot have the good one, I won't be happy with a substandard one».
«Oh, don't be naughty, girl. You'll see a good one coming, or at least good enough for you».
«I doubt so, boss. By the way, there is a court doctor the king asked me to teach. I took him as my apprentice, at the king's wishes, and he has a royal card which permits him come with me as I request him. But I do not call him every day. I am not very happy about the idea to educate him as a person, besides as a doctor. I chose calling him only when I visit patients out, in their homes, because so I take advantage of his escort soldiers. It is safer, don't you think?»
«I think you are cleverer every day, Sheba. And has the king, never proposed you to be his doctor?»
«Oh, yes. But I am not very fond of palace life. I refused his offer with a lot of thankfulness. Instead, I agreed to teach her personal doctor, Hirso».
As we talked, I was helping her to cook, and so while she was stewing the food, I had already arranged the salad and was washing the fruit we were about to eat: loquats and cherries.
«Boss, it is not right that you do slaves' jobs».
«In my country there are no slaves, do you remember? And these things are done by everyone who wants to eat. As I am eating, too, aren't I?»
«Yes, but it is not right. This is woman's job, boss».
«We men do also eat, woman. If you ever want to come with me to my country, you must start regarding these things as a matter of course».
«Are you taking me with you?»
«I think I must, Sheba. It is not right that I unfolded time travel to you and then leave you stranded here, the same as before, in your century. If you can stand it and wish it, I'll take you to my country and my time. And I will teach you everything I know».
She sat on a stool and stared at me for a long time. Then she said: «I don't know what to say, boss. I never expected this».
«Then you can start by calling me by my name, Sheba. In my time not only there are no slaves, but also men and women have the same rights and are treated in the same way. It's not right that you debase yourself in front of me or any other person only because you are a woman and he is a man».
«Oh, yes, of course. That is going to be the most difficult thing for me, Damil».
«Er..., well, Sheba: Damil is not my name. I adopted it because it is a current name in this culture. In Israel I was called Joseph, but my real name is neither of them».
«I see.. What is it? It must be beautiful».
«Indalecio».
«Inda...?»
«Indalecio. Repeat: Indalecio».
She repeated it till she said it right.
«It's beautiful, but strange».
«Exotic?»
«Yes».
«It is an Iberian name, from Iberia, the peninsula where Tartessos lies. It means The gods' messenger. It is funny that in other cultures it is translated as angel, and you acted as such at Miriam's... Do you like it?»
«A lot, boss. I like it a lot. Do you know why?»
«Because of the way it sounds? Because it is strange in this land?»
«No: because you have it. Because whenever I hear it, I'll think of you».
«You are really charming, dear».
We had lunch calmly, chatting about what I had done in Galilea in the twenty-one years I had spent there, even if for her they were only ten and a few months.
«Indalecio, however you look the same as when I first met you. Are you sure you spent 21 years? You do not look like that».
«Well, I cheated, Sheba».
«Cheated!?»
Suddenly her voice broke, and she looked at me with a sort of fear and unbelief.
«Tell me, Indalecio», she said slowly, «how old are you really».
«I am not sure I should tell you, Sheba. How many years do you think I am?»
«Well, I met when I think you had my age, thirty. Then you spent 21 en Galilea, so you must be now 51, even if you look younger. Nobody would think you are over half a century old. Of course, here in Babylon very few got that age».
I stared at her in a lot of pity, doubting whether telling her the truth, or not. But then I decided trusting her, in spite of the possibility to cause her a nervous breakdown, so I told her the truth:
«No, I will never lie at you again, Sheba. If you think you are not going to take it, do not ask me. So, I'm giving you the opportunity to withdraw your question, or insist on it».
«What are you saying, Indalecio? Are you older than that?», she asked in a quivering voice.
«I am».
«One century?»
«More».
«That's impossible!»
«Well, the truth is that you don't know a lot about me, Sheba. You do not know that I was married. Three times. But that was a lot of time ago, even for me».
«I give up. Tell me your age, please».
«Do yo promise not to get hysteric?»
«I do, Indalecio», she said very seriously, looking at me in defy. She looked very assertive now, and I liked that a lot.
«I am twenty-two hundred and seventy-two years old, Sheba».
«Are you serious?»
«I wouldn't lie at you, Sheba. And more so in something so important as this is».
«When were you born, Indalecio?»
«In 1950», I said as a matter of course. I was getting conscious at how difficult it must have been for Vanessa to clarify simple things in a simple way. «I mean in the year 1950 of the Christian Era, that is to say, I was born in 2450 years from now in the future, in the eighth month, out of twelve, on the eighth day, out of the thirty-one which there will be in that month».
Sheba stared at me absorbing what I was telling her, thinking of nothing, as I detected no thought inside her head.
«That's a lot».
«Yes».
«When and whom did you get married to?»
«To Teresa in 2430 years, when I was 20, in Cieza, Tartessos. To Myrna in the year 10,002,135, when I was 60, in the Sea of Tranquility, in the Moon. Well, I did not get married really, but we conceived a child in that date. But then family no longer existed as a legal bond, so I was living with Myrna since then till she died, three hundred and forty-five years later».
Poor Sheba had to sit down. This was too much for her to take. Now I understood why Vanessa, in a given time, changed my questioning into her explanation. I did similarly, taking Sheba's hand.
«Look Sheba, this is too much for you to understand all of a sudden. It is better if you just look at what you will see, and I'll explain what you don't understand. Ok? The summary is that human kind have progressed a lot, and in ten million years all illnesses will be defeated, so that there are no doctors any more».
«Will they? Well, I like that!», she said enthusiastically, as she was a doctor, after all.
«Yes, they will. But I have something to tell you: the woman who introduced me into the future was very similar to you: small, thin and beautiful, but whose body was much more evolved than mine, as she was born ten million years after I was. However, between your birth and mine there are only six thousand years, sixty centuries. This means that if I could overcome this, you are going to succeed, too, in this. In fact, the difference between you and me is only cultural. You come from a culture where slavery is normal, social castes are fixed, and kings enjoy divine grace, while I come from a culture where that talk about god and grace are is longer important, slavery is officially forbidden, but war, injustice and hunger still exist, unlike in the future where I will take you. I renounced my original world because now it seems to me too primitive, unfair and partial. In a broad sense, my world is much like yours, the Babylonian, which however is the most advanced in its time. But you and I are much alike. I have no organ you do not have, unlike my tutor from the future, who did have an organ called hexon, which let her travel along time with no problem».
«If you don't have it, why you can travel along time and I cannot?»
«Because you have not learnt how to, Sheba. I learnt. I do not know if you will be able to do so. But it is possible for you to achieve it. This is a starting point much better than mine when I was in your position now».
«When are you taking me?»
«I have to be certain that you will not be damaged in the process. I will take you to my world, first. By the way, can you understand Latin?»
Rome is the capital city of Old Empire. I always liked it, but since I could, I had not thought of visiting it. I decided to start my history lessons in that beautiful city. I always liked it, but since I could go, I had not thought of visiting it. I decided to start my history lessons to Sheba in that beautiful city. We appeared at the forum, mixed among a crowd of other people so exotic as we were ourselves, holding hands while I was explaining the special features of that time to Sheba, for we were in Octavius' time. I had taught her Horace and Virgilio's language on the way, so she could understand what all that fuss was about: Octavius had just come from Egypt, where he had defeated Queen Cleopatra and her lover Anthony's armies. From the first row of that thick crowd we saw the marching parede of legionaries, slaves, the animals they had brought from Africa, and in front of it all there was Octavius himself, who came down from his chariot and sat among his relatives when he came to the spot where they were watching, between his mother and wife, in a high place in the forum so that he could enjoy the show on occasion of his triumph. When we got tired of being pushed and squeezed, I took Sheba's elbow and we went up to the center of the tympanum of the Temple of Mars, half hidden among the sculptures which decorated it. We were silent up there, and so I could peek into the messages those feverish minds were throwing one another and to their emperor. I concentrated on those from the Imperial Family, and I was surprised to find only sadness, anger and frustration in the Emperor's, who was sorry not to have brought the master piece of his captive collection, Queen Cleopatra herself. He had the intention to make her tumble from the Tarpeian Rock, as Romans had always done with Rome's enemies; but she had tricked him when she succeeded to make a poisoned toothed snake bite her. Romans were really cruel, and theirs was a very violent society, much more than the Assyrian one, who was Sheba's reference. And then my gaze came suddenly across Octavius' himself. Both Sheba and I were totally still, but he must have seen the difference, as he stared at us for a while. Then I pointed at him with my hand and at the same time put this thought into his mind and the ones of all his relatives and friends: Hail, Octavius. Apollo and Diane greet you and your triumph on the Egyptians from the Temple of Mars. You saved the Republic of Rome and we give you a command on her for forty years. Sheba smiled at him and nodded at him gently, and then he and the whole of the Imperial Family knelt down, the men with one knee and the women with both of them, to show respect. When the crowd saw their Emperor like that, they knelt, too, in awe. And then we disappeared.

We leaped into Judea at the moment when the Son of Man was expiring on the cross. We saw a centurion throw a spear into the poor crucified one, and between us a them we saw a young woman wrapped into a silk cloak which covered even her head, standing against the evening sun.

«There's your daughter over there», I said in a low voice.

«My daughter? I have no daughter. And I do not think I'll have one, as I am over forty...» «You will, woman, trust me».

And then we disappeared. We came into Rome again, in a dark place, in a room crowded with people, at the center of which there was an elderly man, almost bald, who was breaking a piece of bread into pieces as he said You all eat from this bread: it is my body. Drink you all from this wine: it is my blood. It was one of the masses the very Saint Peter, the first Pope in Rome, was saying. Sheba did not miss even one word from the apostle. She was surprised that a man spoke about peace and love even thy neighbour in a society where, like in her own one, violence and force were capital values.

«And yet, Sheba», I explained to her later, «that message was what destroyed violence in the Old World, and marked the end of it, as we know it, becoming the seed of what we call now The Middle Ages.
I took then to Florence in the Renaissance time. We met Michaelangelo when he was making the David statue at the Signoria Square. I showed her the cathedral, the Arno River, we talked to the people in their vulgar Latin, and she remarked the difference between those violent young men and violence in the past times in the same country. A country created by a city which had become an Empire by swallowing all the Mediterranean lands to end up just being independent from other cities a few miles away. That's why I took her to Rome, the Papal States capital city, and then she realized the great differences between the first pope, humble Peter, and Borgia, a real emperor even if poorer than ever. I took her later to see Charles I of Spain and V of Germany, in his Yuste Monastery retirement, where he told us on his reasons to make the religion wars in the Middle of Europe. But if you and they all are followers of the crucified one, Sheba said, why killing one another? The emperor stroke his beard as he smiled and said: Oh, that's politics, my dear child. It was power, not religion. Then I took her to London, Queen Elizabeth Ist's capital city, so that she could understand the making of the British Empire around her, a small sized woman and soft voice, even softer than Sheba's, but who managed to profit her circumstances. We made a trip on board of The Mayflower, some years later, to America, during which we discussed religion with The Pilgrim Fathers' within the narrow margins such discussion with puritans is possible without them wanting to throw you overboard. We saw, afterwards, the fruitful lands of the East British colonies: Virginia, Pennsylvania, Maine, Conecticut... Yes, Sheba, the world is a bit wider than the Midle East. And yet yours is the land where everything started, or at last so we were told. As we were already in the New World, we went to 1776 Philadelphia, and inside the city hall we saw several men wearing strange clothes subscribe a document they had read aloud, which started with the words We the people... Democracy was just being born.

Then we visited Charles IIIrd's Madrid to meet the Mayor Square when it was new. We had lunch in an inn at the square itself, and we dwelt there for a few days, just having a relax. The trip to Tartessos was fruitful indeed, but very tiring, and so we needed a good rest. Of course, I explained my trainee everything I knew on the places and times we were going through, till we came to Cartagena in 1950. That is the year I was born. We got on a bus for Cieza, with a stop in Murcia. The trip was much more exhausting than the ones we had done so far with my own ressources up to then. But I wanted Sheba to taste the advanced technology of the more authentic years of autonomous Spain. The bus was an old Austin from pre war times, which grumbled in agony as we went up The Chain Pass, till we finally saw the skyline of the city of the Segura River in the distance. It was newer, but much smaller than I remembered it. We arrived at the old Bus Station in Simon Garcia Street, near the Bull Ring, and in the two hours we had to wait for the Cieza bus we could have dinner: beef stew and ham with beans. Then we had to go to the river bank, since our bus would leave from the main door of the Victoria Hotel. When we arrived I found a much smaller, yet cleaner town than the Cieza I remembered.

«Here», I said, «this is the place where I was born. In fact I am being born at this very moment. Inside that house you can see in front of us», in that moment we could hear the wail of a newborn baby. She stared at me, expecting something. I nodded:

«Yes, Sheba. That baby you can hear is me. And over twenty-six years ago you cried in a similar way, Sheba. However, I am only twelve hundred years older than you are».
She smiled and added: «I'm getting it, boss. But tell me: is it not wrong that you are twice at the same time?»
«No, Sheba, it is not. That was an old idea I had read in science fiction novels as a young man. But there is no problem with that or even if you change your future».
«Are you sure? If I throw a stone and break that shop window, would nothing terrible happen? Could it not change the future?»
«Do you think children in this town are so well behaved that they never broke a shop window? Everyone involved, from the owner, to the policeman dealing with the report, even the insurance men, if there is a insurance policty covering the shop, will think it was a kid's doing, a naughty one, much more easily than coming to the thought that you and I are on a time visit to this town and then had nothing better to do but break a poor shop tender's window. Well, provided that you manage to break it, since some glasses are so tough a single stone can't break them».
«I don't know, probably not», said the vandal girl as she got a street stone and threw it against the window with as much force as she could.
However, the window held. The stone banged against the glass and after a sharp strike, it bounced back to us, just missing poor, startled Sheba's forehead only because I pulled her arm to me as she saw the stone fly only a couple of inches from her eyes.
«Can you see?»
«Yes, you are right, Damil».
«Then, my dear hooligan Sheba, I think you are nearly ready».
«Really?», her message came clear and loud to my mind, from hers. I had not said my previous sentence, and neither had she pronounced hers: she was already practising telepathy.
«Sheba», I said, «you must know that you can hide your thought, or you can choose sharing it with others. But I think you can already do so, can't you?»
«I guess so, Indalecio».
«You remind me of your daughter, Sheba».
«You mentioned the daughter I never had twice already, Indalecio. When are you introducing me to her?»
«Soon».
Then the shop keeper came out to us, in anger, and asked:
«Excuse, me sir: could you see the vandal who threw that stone? It is the third time this week, and I am really fed up».
We said no, as we had really not seen any kid throw any stone. After giving us a little speech on the need for children of that age to be at school a those times, he went back to his shop.
I smiled wryly at my mate and, holding her shoulders, I took her to the year 10.001.929.
Rudolph was pondering on the metopes in his master work. There was something out of place.
«There is a centaur too few, boss», I greeted him.
He looked at me in surprise, but I projected an original imagae on Parthenon into his mind, one in which a centaur was fighting a giant.
«Oh, it is true. Thanks. Who are you?»
«Can't you remember us?»
«No, I never saw you, to my knowledge».
«Oh, sorry: I am Damil, and this is Sheba, from Babylon».
«I am just Rudolph», he said with a smile, «and if I wanted a title, I'd say I am the goldsmith at the Cecropian Acropolis, as I am rebuilding in this mountain, Cekropios, and maintaining this jewel of old times».
«Parthenon, indeed. Ictinos and Kalikatres' master work. Perikles and Fidias' jewel, who sculpted all the statues embellising it. But you rebuilt them all. I guess you met Fidias».
«Of course. Quite a character».
«As every artist».
«Tell me, Damil from Babylon: what brings you to my humble dwelling place?» «Once I lived here, Rudolph, and I was very happy. For many, many years. And when I came back to your century, I came to your place as a matter of fact. But we won't rob you of your rebuilding time».
«Wait, man, don't go. Honor me with your presence and your friend's for a little while more. And let me introduce you to my friends Andrea and Roman».
Andrea was a specialist on Old History, but not so Roman, who was a biologist. Soon we were in deep discussions of historical type, but Roman and Sheba stepped back to talk about their business. It was soon evident that she was very interested in the human body and the ways to cure it, and sly Roman pulled a lot of information from her on our origins and what we were doing there, even if she had not a very accurate idea on that. But shey liked each other and he gave her telepathic tuition on his field and the advances human being achieved in theoretical and practical biology along the last ten million years.
«How were you doing with Roman?», I asked her later, when we were on the shade o a palme tree in the desertic banks of the Euphrates, where ten million years ago there was our Babylon house.
«Very interesting, Indalecio. He knows a lot about medicine».
«I doubt so. Now there is not medicine any longer, Sheba. Now everything is biology».
«Well, yes, that's what I meant».
«Are you learning Biology?»
«I'd love to. How long are we staying here?»
«As long as you wish, dear. I have my own plans, so I understand you have your ones...»
«What do you want to do?»
«I'd like to rebuild our house here, where it once stood. But more comfortable, of course. Taking advantage of the fact that there is nothing left of our overcrowded Babylon city, I'll build our house overlooking to the river, and I'll stick to meditation and the pleasure of contemplating nature».
«How about me? Do I fit into your making reality your fantasy?»
«Of course. But I am giving you your liberty, Sheba. You are my slave no longer. You aren't my pupil any more. No, I did not manipulate you, even if medicine was only the excuse to know your civilisation. You know more than I do about that art because you studied it much longer and because I don't care about it, at the bottom of my heart. But you are fascinated by it. So, I understand our ways do part here. But if you choose to stay with me, I do not reject you, either. I think, howeer, that you need to experience new things, getting inside this world... You know how to teleport, don't you?»
«Of course», her thought came suddenly from a mile away, with a mischievous smile. In a second she came back to me and added: «When you need me, I'll come back to you as fast as now».
«I count on it, dear. And you can count on myself doing the same. The link between you and I is very strong, Sheba, and it is beyond time. You and I are very close, and one inside the other. But now you must fly. Do fly on our own and later, sometime in the unknown future, our futures will meet again. I was going to give you this in Babylon, but I was doubting.. Now you know what that is and what it is for, and so I give it to you so that you have only if you want to. The real specialist in this is Roman, so I let you seek his advice or not...» And then I gave her the elixir I had made from the DNA in the white hair I once asked from her. It was in a little white bag, totally antiseptic.
«What is it?»
«It is a drug which will kill every bad virus you have in your body. But it has a drawback you may not like. That's why you must have it consciously. In this world nobody needs it because they were born with the thing this drug will give you. I took it from a woman who loved me so that I could be with her for the rest of her life, though she left me later...», and here my voice trembled a bit, what Sheba noticed. «Will I meet her? She was called Myrna, wasn't she?» «Yes. It is very probable that you meet her. She's Rudolph's relative and your daughter's best friend, but she has not met me yet». «So, what is that bothering drawback? Will I get a pair of horns?» «No, silly», I laughed at her idea. «It will speed up your metabolism so that it will meet the one you had when you were 25. And then it will keep that rate till you decide to commit suicide or have an accident, because natural death will become totally alien to you. It will be simply not possible».
Sheba looked at me in wonder. Then in horror. A weird present. Her thinking was totally closed to me..., she had already learnt how to filter her emotions and thoughts, hiding them behind a solid barrier. She finally acquired a private place where I could not get in. And then her look got sweeter and realized more than asked:
«Then, master, you will never die».
«No, never».
She took the little bag to her mouth, she bit it firmly and swallowed its contents in a go. Then she looked at me in a funny face and said:
«Neither will I, master. You have a slave for ever and ever».
I gave her a puzzled look, and before I could say nothing, she silenced me with a gesture, telling me off:
«Yes, Damil, I know, I know: I am no longer your slave. You do not want me as a slave, but as a friend. But let me have my preferences, too, in my inner self. You will count on me every time you need me. And when I bother you, I will realize and step aside. I know you wish me to be happy and have my life, which will part with yours now, and I'll respect that, and will promise you that I shall be happy. But let me kiss you».
And holding my shoulders, she got on top of me, kissed me passionately in my mouth, a warm kiss over two minutes long, and then, suddenly, she disappeared.
Once I rebuilt my house at the banks of the Euphrates, with any amenty, and finished the period of reflection and recomposition both inner and psychological which I had been needed for a long time, I remembered the home I had had earlier, a hundred years I the future. And then I came back to Rudolph's.
«I've been missing you», Rudolph said. «How do you like this?», he said pointing at his masterwork, the Parthenon.
«I like it, Rudolph. Kalikatres and Ictinos would be proud of you. But tell me, why did you put Pallas Athina inside?»
«Because it is its original place. I also created a reproduction of the original person, not the one Phidias imagined».
«Well, so did you not use Phidias' statue anywhere?»
«It is one of the minor statues in the set. Poor old Phidias had not the chance to see the original person, so he imagined it, or else he portrayed a friend of his. However I did meet the original, authentic Pallas, the blood and flesh one, and thus I used a faithful reproduction of her in the temple».
«She's not so pretty».
«True, but she's the real one».
We argued a little on whether art must imitate life, or the other way round, and then we dropped the topic, because neither of us was really convinced of any of the two options: he had followed his drive and that was all that there was in it. His granddaughter Myrna would change the sides of both statues some time before she met me, and so everyone would be happy.
«I haven't met your family, Rudolph».
«That's because I don't have any».
«Don't you have children?»
«Oh, yes, I have a son, Manuel. He is somewhere, studying planets and other even stranger things».
«Is he a celestial engineer?»
«I don't know really, but certainly something similar. I think it is called geologist, or planetologist, I don't really know».
«So you have only one son?»
«Yes, but he no longer lives with me».
«But I come and see you from time to time, father. Greetings», Manuel added towards me.
«Hello, Manolo. This is Damil from Babylon».
«Hello, Manuel. Your father was about to tell me you have a daughter, his granddaughter».
«For Goodness' sake, Damil, you are a wizard. I was not going to tell you. In fact I did not remember till you mentioned it».
«No, man, don't be scared. Probably you thought of it without your realizing».
«Well, I really have to kids, Damil. Alex and Myrna».
«I haven't seen them for ages, son».
«Well, dad, I came to invite you for dinner. Bring your friend along», he said pointing at me.
«It would be a honor, Manuel».
And there, sitting around a table in the Tibet mountains, in a house imitating a natural cave, I met for the first and last time the one who had been my lifelong love: a fifteen year old girl, blonde like the Sun, beautiful as a star the woman who seduced me on the Moon. I had grown a beard, and also I don't think this first meeting left any impression on her, either good or bad, as I was just a friend of her grandad's, who was a man interested in those things of Old People, which have no use nowadays. I scarcely exchanged a few words with her, within a deeper and longer conversation with her mom, Alexia, on the Old World, as she was really interested in what her father in law was doing, and when she knew I was an expert in Egypt, she asked me a lot of questions. I had to put together my knowledge to satisfy her thirst for old times, and so I had to tel her about Ramses 2nd and Shostris, the scribe who hosted me for three months, even if I did not really told her about it. It surprised to her that I was both a chronist and a historian at the same time, as she had never heard of such a combination. And at dessert time everybody was silent when my friend Rudolph lent me something very dear to him: a sitar, I suppose it was a copy of the real Greek one. I took it solemnly and I found out about the relative tuning of its four strings, and I modified it a bit, setting the third string up and the fourth down. When I was happy about the sound, I played this:
I could feel that the audience enjoyed this music, which I composed partly out of what I had heard in Babylon, in one of the parties my friend Eleazar had invited me. Sheba was not there to certify that, but there were Alexia, Rudolph and Manuel, who were thirsty for music and encouraged me to go on.
I could not resist really, as I had not played the sitar for centuries, and so I improvised a variation on the same theme: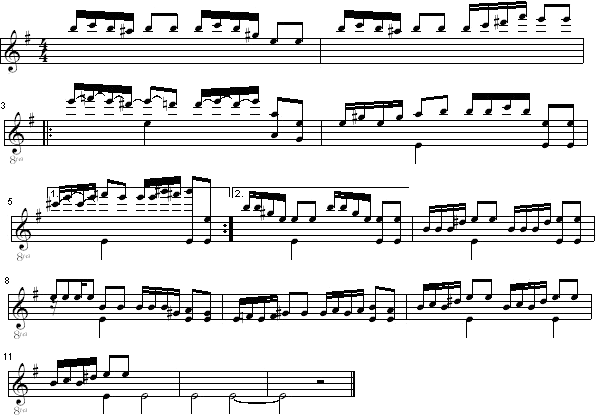 Then I left the sitar and got a vertical little drum, which I cuddled between my legs and played the bass rhythm again, singing the main melody with these words:
[Toc, tikiti toc, tikiti toc tikiti toc toc toc]
In Babylon I once did meet
a beauty girl, a real goddess
She was godlike,
Beauty, my god, jealous of her,
You may all know
I love her so
I love you so.
In Babylon I started to love
She was she-god,
slave not at all.
I love you,
I adore you,
I miss you, my girl
[Toc, tikiti toc, tikiti toc tikiti toc toc toc]
[And here I did a drum roll:
trrrrrrrrrrrrrrrrrrrrr,
and then another rhythm to meet the previous variation:
tiki tiki tak tak, tiki tiki taktak]
She was just a slave
What a beauty was, mate,
When she started smiling
The Sun just appeared.
If she was away
Light was on hiding!
She was just a slave
The woman I loved
When I liberated her
In my house she hid, yes,
For she was, yes, loyal,
And she did not go, go
And then in the previous rhythm:
[Toc, tikiti toc, tikiti toc tikiti toc toc toc]
For she dwelt deep in my heart
The girl from Old Babylon!
Oh, tell me gods, where is she now
I love her so!

I taught them my song and soon we all were singing it aloud. It was a very enjoying evening, very gay and tender. Someone asked me if that girl was Sheba, but I never answered directly:
«Well, really I could sing that song to every one of the women I loved in my life. Above all my two first wives. However, it did look like I meant Sheba, as she was the one who had inspired me the words, but I had just improvised both the music and the words ad hoc and exprofeso (that is to say, specially) for the friends who were there then. And tehn she was there, listening, my life's love, my Sweet Myrna, who many years later, in her life, would ask me if I could play the sitar...
Somebody said suddenly:
«Sing, Myrna».
She looked at her mom in shame, and Alexia nodded with a smile. I did not remember her singing, so I was surprised to discover a new side of hers, after so many centuries. With a pinky face, from shyness, I suppose, she raised her head and sang this soft melody: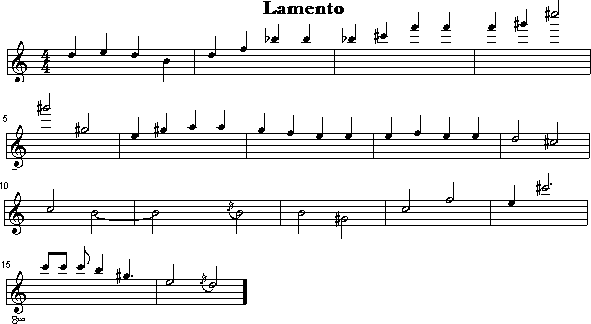 It's the wind
The regret
I get
When there's more
whom I adore
And I feel
Inside me
for a moment
lonely lament
Inside me,
Inside me...
Good-bye, bye...


«That's beautiful!», I proclaimed a few seconds after she finished, breaking the thoughtful silence we had been immersed into. «You have a very beautiful voice, Myrna. Privileged voice, I would say».

«Thank you», she said in a low voice, very embarrased.

It was very difficult for me not to talk to her alone, or making me known to her, but as a yet to be born girl for fifteen years more, I should not put my foot on it. Thus, I resolved not to see again the one who had been my love for four hundred years in this turn of the coil of my life, as I called this visit, this leap backwards in my time, half a millenium back to the moment when Vanessa had not been born yet, and Myrna did not know yet that she was going to inherit the gusto for history and old things from her mom and grandad. She also did not know what she'd do in life, though, as her mom told me, she'd follow their family tradition for women: being a mother. I refrained myself from telling Alexia about her grandchildren..., and that I was twice in the same century, with them. I decided not to meet myself, either. I did not find it right.

The next day, when Sheba visited me, she found me playing some variations with a five stringed bouzouki I had bought in Athens, my Athina in the 20th century right after I left Rudolph's. In my first time, before the sixties, I had studied guitar at Murcia conservatory, and now, little by little, I had made a mast musical instruments along time, which I had learnt to play. Bouzouki is played with a plectrum, not with your fingers, like the sitar or the guitar, but it is very easy to arpeggiate chords with it because of its tuning: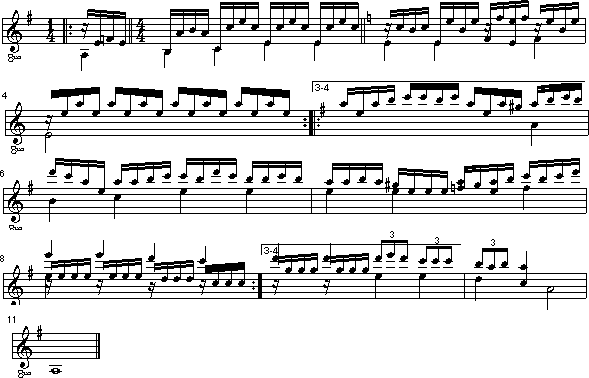 «This is from my land!», Sheba said suddenly. She had been listening for a few minutes, in silence, while I was playing this variation on what I had played at Rudolph's, and which was really what she had danced in the minute I met her for the first time, at Eleazar's, millions years ago.

«Yes, of course, my dear adventure companion. It was a sad chant on Old Babylon, the one who went away never to come back... How are you doing?», I said putting the instrument back in its cover. «I didn't see you for a long time».

«I have been here and there, meeting people».

«I hope that does not make you forget your old adventure travel mate».

«No, please, Damil, that will never happen».

«Have you met a pretender? These people are fond of old folk, mainly if they are women».

She smiled in a guilty face.

«Well, yes, I like Roman».

«Has he already taught you everything he knows?»
«No, Damil. He taught me a lot, but there is still a lot more to know. These people learns slowly, but no matter how fast I do, there is much to be learnt yet».
«Take your time, woman. Time's no problem. You have a lot, don't you?»
«Yes, maestro. Thanks to you».
«I only hope you never blame me for that, sweetie».
«I could not..., that would be like blaming my mother to have brought me into the world. Would you blame it to the one who presented you with longevity?»
«No, Sheba, I could not, either. But she, who gave it to me, left me alone».

And then I told her about my second marriage. She listened without any interruption. While I talked, we came down to the ground floor, we got dinner ready, had it abundantly and then we washed the dishes and cutlery. Then we had coffee and a long walk along the roundabouts of old Babylon, of which there were still only the memories in our heads, as the rest of the world was not interested in it.

«My poor Damil. You suffered a lot, I see. And have you never met another woman who fills you?»

I was taken aback.

«No, really not... Well, I once had a slave, but she ran away with a Biologist», I said with a smile and a wink.
«Silly. You know I'd never leave you. And, also, you don't love me».
«Don't exaggerate, girl. Of course I love you. I have loved you for centuries. And I brought you into the Paradise». I took her hand and kissed it.

«It's the second time you do so, Damil. Stop it. It is my the one who should kiss the path you've trodden. You bought me, rescuing me from a mean, cruel master. You set me free, which was like giving me life again. And then you presented me with longevity with that drug. You kept it for some time, for fear that I could not understand it. But I'll always be in debt with you, Damil. You know I love you for every one of these things, and above all because you are very good. Nobody ever so much for me as you did. And I am sorry I cannot reciprocate».
«Don't worry, woman. I'll let you know some time how yo did reciprocate already. I promise».
«Why don't you tell me now?»
«Because I am certain that you would not believe me. It is not that you don't trust me, but I don't think I can explain it clearly. But I promise that I'll let you know you sooner or later».

She smiled and, prudent as usual, did not insist:
«Ok, you'll tell me, if you wish, some time».

We were outside the house, sitting in wicker armchairs in my porch, similar to the ones I had in my Babylon times, when I met her. As there was no neighbor now, I had enlarged the porch, and we were breathing peace, unknown to the metropolis in old times. I stood up and offered my hand to her. She took it and stood up, too, accompanying me in a long walk along the river bank. Together we saw the sunset at Euphrates, which now had, again, crocodiles. Since I had come back to this area, I had decided to do what Rudolph had done with Parthenon: rebuild the habitat of Euphrates, and also Nabucco's Hanging Gardens. Stone a stone. Flower a flower. Plant a plant. And so, little by little, I was shaping it. There was still a lot of work to do, but I also had all the time in the world. Some day I could offer it to Queen Sheba, as Nabucco had offered it to his Queen Amytis.

That day had been magic. Instead of being alone, as most time in the last months, my best friend in that world came to see me. And then I told her:

«I love you, Sheba, because you are my best friend. Nobody in the world matters to me as much as you. That's why I want you to be happy».

She had laughed, and finally she had gone to her new home, as she was now living in Taressos, exactly in the city of the River Guadalquivir, also known as Betis, as she said. There she had settled up with Roman, who was telling his secrets to her.

And years came and went by. Fifteen years after I came to the future world, Paradise according to Sheba, she came to visit me, very happily: Roman and she had decided to have a child. They had had a long romance with a lot a half words and getting used to each other, and finally they had made up their minds. They were worried, though, at the result. I granted them everthing would go on well, as it was not the first case of a hybrid child I'd seen. In fact I did not lied exactly, though my own hybrid children would not be born for another century, but in my already lived years that thing had already happened and thus I could assure them that not only everything wold turn out well, but the baby would have a hexon, too, even if the mother has not.

The major difference, I thought, was that Sheba's pregnancy would not last the regular three years in the world of future, but the usual nine months in the Babylonian time, which was the mother's. That's why after nine months after conception Sheba was about to give birth.

I was the only doctor in the world, besides Sheba herself, so as a matter of fact she came to see me to have the baby. With her there was the happy father. He was an authority in biological theory and science, but I had helped many kids come into the world. Above all in Babylon, and mainly from Babylonian mothers, like Sheba. So, it was interesting seeing a pretty girl come into birth only half an hour after her mom's first contractions. I took her in my arms and, while I prepared a luke warm bath, I presented her to her mom:

«Sheba, let me introduce your daughter to you. Beach her onto your lap and give her your warmth while I get her bath ready».

I set everything, and once I bathed her and cleaned everything, including the happy mom, I asked her almost trickily:

«So, happy parents: what's the name for the kid?»
«I'd like her to have my mom's name», Roman said.

«What was her name?", I asked.
«Vanessa». I felt my heart jump as I smiled and nodded.

Sheba nodded, too, and I stared at the girl. I could see the same eyes, the same face which I'd know eighty years later, if only now they are smaller. But she cried much more noisily. In fact it was the first time I heard her cry. Centuries after she'd died.

«Welcome into life, Vanessa. Long life and happiness to your parents, as you will be a model citizen, and a charming woman. I'm overjoyed to meet you, Vanessa».

Her parents looked at me as if I had gone crazy, but they were so happy that they could not care less at what was on me. Thanking me for my services, they three went home, leaving me with thousands of nice memories, which I kept as my treasure, on the girl who had just been born: on how she met me when she was just eighty years old and had to go and rescue me from the Pharaohs' Egypt. On when she came into my life adopting varied disguises to be near me without me realizing it: a cleaner, a teacher, a pupil's mother, an inspector, or a school books publisher's agent. It was my robot period: in my grey life I only aspired to get my retirement age in a good health condition. But when that happened, I found I started to live, truly. After I met her, after she showed me her world. The world I inherited from her. The world which is now more mine than any one else's, as I was now over a thousand and a quarter years old. I was thirteen hundred years old! A lot, isn't it? Nobody else had ever got as much. And my age was not heavy on me at all. I was not made of the same fabric as the future people. I had learnt to do as they did, but I still wanted more. Well inside my second millennium.
Five years ago Sheba had given birth. Her baby was a beautiful girl. By then we had stayed for thirty years in our seclusion in the land of future. I had not made myself noticed, as in my first stay. I had become a hermit in my little house in the River Euphrates bank, along which I got used to walk with my recorder to rival the birds twitting from branch to branch in the tall, luxuriant trees which you could see there. I fooled some of the birds, which came and posed on my shoulder, probably thinking I was one of them. I had trained also some crocodiles, which carried me from one bank to the other one, and I had made them be guided with my recorder sounds. Of course, I could go to the other bank by my own means, but I thought it funnier to do so on one or two of those large, ferocious reptiles. I had also tamed some birds to which I linked telepathically, and so I could see the world from above. It was interesting and original in a world where there are no artificial flying any more, even if we did not lack the technology or the means, or the time, to build a flying machine. In fact I once made a baloon and took supplies for several days on air. I remembered and emulated Jules Verne's heroes in Five Weeks on a Balloon, even if I was not so long on air. I had enough in two days and a night to understand that discomfort outgrows the benefit, even more so when you can get an anti-gravitational belt with which you can go up as high as you wish, and move in the desired way. I had gone up only a few hundred yards, as I did not wish to be cold. It was a curious experience, but not really useful when you have an easier way to get where you want immediately and with no discomfort. Could it be my old age what made me those mischiefs in spite of not suffering from metabolic slowing down? I remember the first time I went up I tested how much my baloon could go up, but at two thousand meters cold vanquished me, and so I decided to come down till temperature was nice agai, so at three hundred I stopped compressing helium in the auxiliary container. As I like physical exercise, the maneuver was slow, as my pump was mechanic like the ones used in old cars, in my nearly forgotten 20th century... Sometimes I wonder whether my primitive life in Murcia ever existed... The fact is that I am used now to call Tartessos the place where I come from, as it is the oldest name I remember for that land. Well, as I was saying, it was a real pleasure to see the scenery of The Land between rivers, Mesopotamia, from three hundred meters high. It was green and fertile again, with crowds of free animals running to an fro, the predated being chased by the predators, without man guiding anything, as nature has its native means of control. Along the Euphrates course I came to the place where it joins the Tigris, and two hundred kilometers later, in the very Persian Gulf, where I enjoyed the beautiful sight of the estuary, where dies the Arvand, which is the name of the two hundred kilometers long river which inherits the flow of both rivers. I followed the coasts of old Iran and nearly came to the Oman Gulf, but I did not dare go on, as my baloon was not steerable Going up and down I found several winds which retured me to my Babyon home. It was a pity I had not decided to build an airship, but I did not really regret it, as that would have meant much more work and it was not really worth while. The next day, after a good seep and meal, I came back to the Oman Gulf, but my personal means, with no machine, which was much more comfortable, and standing there, a few steps from the sea, I missed sailing, which I had practiced in my youth in the Manga del Menor. I built a small hut and stayed there for a few days. I pondered on the convenience to build a sailing ship, and finally I decided I could do so with a nearby forest wood. But before I could start my project, Sheba came to me with her mate and her daughter, and I invited them to have a flight in my balloon. The kid was delighted, Sheba was afraid a bit, but Roman stayed on the ground, as the thing was so childish that he was not interested. When the flight ended I disarmed the thing and kept among my treasures from the past. Among them there was also my old Ford Fiesta, with which I had tried to drive around the world. In this world there were roads no longer, and they were not needed really, but I kept it outside my house, as if it was ready to take me somewhere, right on the service entrance door, the rear of the house, even if I did not have any servant, as I lived aone, which is the best way to live, as I had discovered in this new chapter of my life.

As soon as they went away I recovered my navigator's project and I took my time to build the frames, beams and keel for a nine meter long sailing ship, and then with poplar wood I built and armed the whole body of the ship. With a little imagination and a lot of illusion I finished my sailing ship and launched her into the sea telekinetically, I must admit, and tied it to a pier I made ad hoc. But I enjoyed unfolding the jib and main with my own hands. Instead of sailing home, I set course through the Sea of Arabia to the South and East, till I arrived at Ceylon, and there I anchored and visited the place where the city had been. The countryside was very varied, and there were several species of little animals, but there was no human being. In the Indian coast nobody could be seen, either. It was hard to acknowledge that in those lands once there lived over a thousand million people like me. You could not hear shouts, but a roar here and there, birds twits, and different cries from other beast species. I made a bow and arrows and practiced hunting, as people had done million years before, and I hunted a deer. I made a fire and skinned it and ate it partly, and then I salted the rest, so that I could eat meat during my journey. I remembered that it was on the coast of that wonderful country where everything had started, or nearly everything, for me, ten million years before. That's why instead of coming back to Babylon, I went on along the coast to see all the countries I had visited then by car: Bangladesh, Burma (where the Lady of Yangon had once been), Thailand, Vietnam, Japan, China..., but I could not get to Bering, because Winter came and I had to avoid Alaska and part of Canada. I docked my ship in Seattle Bay and I was there for several days.
It was incredible: where there was once that famous tower with a turning restaurant, the Space Needle, there was now but a sabana-like grassland where buffaloes and other animals were grazing. Remembering Hiawatha I came closer to those ruminants which had never met a human, I aimed carefully and with a calculated gesture I sent a sharp-pointed arrow into its skull between the eyes and made the beast fall to the floor immediately. The rest of the herd remained there, looking at me in their own stupidity, not realizing what what was on. I paid no attention to them, skinned the dead buffalo right there, I treated the skin so that it could provide me with warmth later, I cooked part of the meat and had a great dinner. I salted the rest and then took it to my ship, where I still had some of the game I had got in North Japan near the place where once there was Fukushima.
I came down along the west of the once most powerful country in the world, and seeing San Francisco I could not help entering the bay. I must confess I enjoyed coast navigation more than traveling in land, as the great cities of the past were not even dust, because of the depopulation which followed the Second Parenthesis. I sailed during the day, near the shore, and enjoyed the sight of the irregularities of the coastline from my solitary vessel. Once night came, I set an anchor wherever I was, and honoring past and lost times, I left a green light on starboard, and a red one on port-board. It was really peaceful and great to listen to the splashing sound against my hull.
While the weather did not let me do it outside, I slept inside, wrapped in the skins of the animals I had hunted, but as soon as the weather permitted it, in California I think, I slept on deck I a hammock I hang from the main mast and the prow locker. When I woke in the morning, at sunrise, I used to climb up the mast and watch the coast and the sea for a while, and then I went on with my voyage to the South. I resisted the temptation to go around the Californian Peninsula, and so I jumped to Mexican land: as soon as I was at San Lucas Cape, I set course por Mazatlán, and went on coasting to Southeast, but when I came to where Acapulco had once been, an area I would always have liked to visit, I set an anchor a few dozens yards away from the coast and jumped into the sea, and then I swam to the shore.
There was not even one of the hotels I had seen in advertisements, of course, but the beautiful beaches of Acapulco were still there, all for me. I lied on the sand to sunbathe a bit, but a short time later I noticed a presence. I sat up and saw hundreds of individuals of a sort of penguin I did not know. I understood that in the course of the years they had got acclimatized to the area, and not having natural predators, they had occupied the region which, I guessed, was rich in fishing. I respected them and was respected. They were very intelligent birds, what allowed me to irradiate them with a friendly peace feeling. That made them leave me alone, once they understood I was no threat for them or their colony. On the other hand, I do not think they would have harmed me, as the penguin's best defense strategy had always been running away.
I explored the area a bit before I went away, and I discovered I was not alone: I found a house, and I civilly knocked on the door, but I did a mental probe at the same time, and a feminine presence answered back: it was Lupe, a geologist and geographer who had been living there for two hundred years. She was born somewhere in the territory where once Argentina had been, and she used to be called Graciela, but she had come this part of Earth some time ago for a geological study, and even if her paper had no relevance whatsoever, she was charmed by the sunsets and scenery of the country and she even changed her name to honor the old patron saint os Mexico, the Holy Virgin of Guadalupe, in short Lupe. She invited me for dinner, and I spent the day with her. She was a very clever and witty girl and her conversation was certainly bright. She updated me with he animal and vegetal lives of the Acapulco region, and the next day I invited her for a ride in my ship.
She found it interesting and came with me all the leg along to Hawaii, around sixteen hundred miles. In Maui Island we met Conan, a seismologist who attracted my guest's conversation. I thought it interesting, too, but less than talking about the animal diversity in the area.
I had got used to hunting, and with permission from Conan, I tried my bow and arrows with the local species, coming back after a few hours with a sort of deer I did not know. My friend Conan told us it was an original species from the island, and he had met it himself often.
Instead of taking advantage of Conan's hospitality, I insisted in being their host and presented them some roasted deer sirloin. As usual, I salted the rest of the animal and kept it in my ship's hold. My friends Lupe and Conan had never eaten in the way Red Skins used to, as nowadays everybody finds it more useful to take the single nutrients our bodies needed in any moment, thanks to very sophisticated tools we had, and had lost the taste for roasted meet, which was nearly raw to them, but these two enjoyed the novelty, anyway.
I shook my head in disapproval. A commodity I had plenty of was time, and little by little I had become primitive enough to enjoy life in the open. That caused some surprise and astonishment to them. Lupe was around three hundred years old, and Conan was four hundred. They could not believe me when I told them I was somewhere (somewhen?) between 1,000 and 2,000. They were curious about the way I could stand the gravity of being, which is the psychological illness, according to Lupe, which causes the death wish to people in these times. I told them I come from a very old culture, Tartessos, and to me life was a gift every single day I lived. Every day I woke I up was regarded by me as a gift from nature, and I would never even think of killing myself. To me the only illness I knew was life, but now, thanks to people like them, it was no longer mortal, and I could suffer it fairly well. Of course they did not believe me. I insisted and told them to visit me in the Land where everything started, Mesopotamia, where they had their home, which was my one.
After a week with those two exceptional beings, as they were wisest in their respective fields, I set sail again. Lupe would still stay with Conan till she got back to her beautiful and wished for Acapulco. I suspect Conan would visit her later...
From Maui I journeyed for further seven thousand miles to New Guinea, which I reached three months later in a never stopping sailing leg, as this time I used the pilot which I had made to this purpose. During one of my sleep periods, at night, the ship capsized as she was suddenly caught in a storm. I should have foreseen it, but I had got too trusting because I had been lucky all along, and also because I had interpreted correctly the signs the air gave me all the time. It was at three in the morning. Luckily, my ship was totally water-proof and no water came inside, and due to the huge weight of the keel, she came back to her position on her own. But when I came on deck, I saw the sails were completely torn, with one of shreds still tied to the maneuver ropes. I dismounted what was left of the sails and installed a little jib, but I did not unfold it. Instead, I dropped a little jury anchor into the sea, that is to say, a bottomless pail the handle of which was tied to a long rope which was tied to the end of the prow of my vessel, so that it would always be facing the tide.

I enjoyed such an entertainment for a day and a half, till the storm eased off. Then I got my spared sails and while I was back sailing again, with a set course to Australia, I made new ones with seaweed and animal skins. I could have made kevlar, but I was undergoing my primitive stage, and so I wanted to keep technology of the future under minimum standards. I also fished a lot, and ate raw fish as navigators had always done. When I arrived I circumnavigated the whole of Australia, and then I followed the coastlines of Indonesia, Vietnam, Thailand, Burma, Bangladesh, and my favourite subcontinent, India, where I dropped anchor thirty yards offshore In front of Chennai, also called Maddras in old times, and jumped into the land where I once met Vanessa in a open air cafeteria which was on a pavement there. But it was no longer there, so I sat on a rock to see my sailing boat rock on the sea waves.

And then I realized I had not given her a name, yet. In fact it didn't need one, as it was the only boat in the world, so The Ship was exact enough to talk about her. But I have always been romantic, so I decided to baptize her there, when we had made over forty thousand miles together across those seas once infested with pirates. And no sooner said than done: I went to her and solemnly I struck the prow with a deer skin full with water, and I baptized it with the great name of Vanessa from Maddras, honoring so the ship, the old city and the girl who influenced my life most. Then I went on my voyage on the great Bay of Bengal and went up along the Oman Gulf to the Persian one, and riding up the Tigris, I got finally home.

I used my updated powers form the one hundred thousand something centuries to raise my boat over the sea, took it on land and washed all the hull from shells, algae and other rubbish stuck on it, as I had not cleaned it thourougly since I left Acapulco. When I finished and left it as new, I beached it behind my home, beside my old car, as two living monuments to my old times.

I had spent ten years in my cruise around the world, and during all that time I had learnt nothing about the people who loved me: Myrna should be around thirty-five years old, so there were still sixty-five to meet me, Vanessa should be fifteen now, and would be starting her studies on telekinetic translation and mathematics. Anselmo and Rose were but future projects, and Sheba..., well, Sheba was the woman I still did not know what to do with.

I must confess during the next thirty years I did not fell like going out of there, of the proximity of my beloved Euphrates or the moment I was living: from 10,002,010 till 10,002,040 I had neither the need nor the mood to move to another place or time: there I had everyting I wanted, as everything I kept from my dear ones was inside me, the surroundings were nice, I had a beautiful house on the verge of a clean, clear and fluent river, crowded with animals I got along very well with, the birds woke me up in the morning and nobody bothered me. Sometimes I heard a message from someone asking for help, but the laziness I had developed over the years was awarded with the diligence someone much younger than I had to help; and most times it was something intellectual, a scientific doubt or historic data someone needed for a concerning investigation. All this let me dedicate my time to poetry, music, telling about non existent worlds, even if sometimes they did. I pondered a lot, I translated many things onto paper, but realizing how short-lived that medium is, I learnt to record it in molecular variations on several different materials, like lead, or simple stone, which were so plentiful around me. So posterity could study the product (or excretion) of my leisure.

My day started with a gastronomic walk: I dipped into the river and swam for a few minutes, and then I strolled around the banks, eating oranges and other fruits which grew up on their own, since I had meddled with the soil so that it would be ideal for the fruits I liked. Then I played with my friends the animals. After that I came back home and played some of my musical instruments, and it was not uncommon for me to compose a sonata or at least a bagatelle which, even if there was not so much art in mine as in those great masters I had met as a young man (I mean I heard them), but all the same they had the merit to have been composed in a moment of great inspiration of mine. Other times I left my instrument and imagined a full orchestra and composed a symphony, or a concert. But the wrong in those musical pieces was that they would never be performed by anyone, as if they were ever found it would be enough for the finders to read the score to listen to the music: that world was cold, aseptic, soulless, just like Vanessa predicted me over a thousand years earlier in my life. But I was very comfortable there. I loved that. Maybe because I had become the soul of that world.
And years came and went bye. I felt old, but not tired. My body worked very well. But I knew it by heart, where very stone in my Babylonian hideout was. Once I came to the thought that I was the oldest Babylonian person, because I had lived in that city more than any other inhabitant it ever had. Everyday I managed to do something different from the other days, even if my lived days were many. In the year 10,002.135 I was conscious that Myrna was giving me the Moon in our nuptial voyage, and we were ordering our Selenio. Anselmo Selenio. Wearing a little blue stone, I visited the Sea of Tranquility, at only two hundred meters from the house Myrna had built for me, and I contemplated it from the outside. I knew that after only some hours, maybe minutes, I would come out to admire our satellite. And so I jumped away just in the moment that house was vanishing layer a layer. There, dimly lit I saw my other self look at me, and however not see me, but I did see him, as I saw in awe that architectonic jewel vanish by the second. When he went away, I rested alone on the Moon, meditating. There, in the far, our planet was revolving slowly, suspended in the space ether, if such a thing existed. A whole world blue and white, a blue planet with less than a dozen thousand people, one of them repeated... And another one in project, as far as I was concerned.

So, when I could no longer stand it, I went back to Tartessos, to see Roman and Sheba. Vanessa no longer lived with them, as years had gone by and she was over eighty. My good Sheba was already a hundred and thirty, but she looked younger than when I met her. Roman was already two hundred years old, but he looked like a boy, all the same. Often I visited them, and I remembered the questions Vanessa had asked me so many times as a child, about chrony. I knew she was going to learn, as she had grown interested into it all the time, but she could not understand the mathematics which ruled it. I could not tell her I could not understand them, either, and however that did not hinder my going to Pharaohs' Egypt. But, faithful to her own advice, I did not want to put my foot on it too much. She was imprinted with the fear to get lost, and I suppose that was very healthy. At the Library she had been warned on that danger, as in fact several chronists had got lost in the past to have missed their calculations. I was still only to thick for maths, so we left that task for her dad, and above all Tennerian, her tutor, as it was their job to clarify her doubts. I still kept my long beard, as many other colleagues of mine, mainly those who lived alone, but in my case it had an obvious purpose of camouflage. I tried to speak as little as possible with Vanessa, but I could not prevent myself from laughing when I saw the difficulties she found on her topic, as I regarded her always as an exceptional chronist, and I knew she'd be the best in the world with time. I even told her once: Don't suffer, Vanessa: you shall be the best chronist in the world some day. But she thought I was making fun on her.

«So did you see, unbeliever?», I told Sheba once. «Did you see that you did have a daughter? And also I introduced you to her. That is your great contribution to the world».
«You are right, Damil».
«So do you understand you'd have never believed me that day, when I refused to tell you why I was so sure?»
«I understand, Damil. Sometimes I am afraid of what we are doing with time. Can't we get it out of our hands?»
«It never happened, to my knowledge, Sheba. And if it happened, as we know only the result of all the intereferences, we will never know».
«Well, suppose I go to my past and kill my dad?»
«If you do so, it means that your dad is not the one you think it is, as the result of your murder will not change the fact that you were here, jumped into the past and killed him. You may kill someone, of course, but that was not your dad».
«Well, what can happen if I kill my mom before I am born?»
«Well..., can you remember the exact moment of your birth, Sheba? Yes, you were told Sarfa was your mom, but maybe they lied at you. If you can kill Sarfa, it means that Sarfa was not your mom, even if he behaved as such in your early life».

She was not very well convinced, but she stopped pondering on that paradox, or left me alone at least.

«However, I'll tell you something, Sheba, which may surprise you. It is about your daughter».
«What has she done now?»
«Oh, no, Sheba, she did. Shall I tell you about the first time we met?»
«When she was born?»
«No, millions years before she was born. When I was a little child, about five».
«And she?»
«She was over twenty, maybe fifty, or more. I don't know, probably over a hundred...» «How did you see her?»
«I was running on the street, and I fell. I think I broke my leg, or nearly. Anyway, I felt a great pain and had a severe wound. But I met a lady who comforted me, gave me a pill and I had it. She touched my wound and put some sort of cream on it. I saw my flesh drink it fast through the open wound».
«Was it my daughter?»
«Yes, it was Vanessa. When my mom, alarmed by my shouts, came to me, I was quiet, though still lying on the floor. My leg had still some blood on it, but the wound was no longer there».
«Were you taken to the doctor?»
«Yes. But he saw nothing curable, and told my mom to give me an aspirin. But I had one already, I said. That lady who saw me on the ground gave it to me».
«Did they believe you?»
«No, but the doctor still could not understand the dry blood on my leg. Or my mother understood my cries in pain».
«So..., what are you trying to tell me with that?»
«I think Vanessa prevented me from losing my leg, probably, or that I hand a limp for the rest of my life. That was a severe intereference in the past, wasn't it? And it was not the only time».
«Wasn't it!?»
«No. Soon after I met her, in India, she brought me a spare wheel for my car when I had just got a puncture. She told me where I was going to get another puncture, and that meant a gang of robber could not assault me later on in that road, leaving me severly wounded».
«Do you know what would have happened to you?»
«No. I have only Vanessa's word. But I believe her. That means I detected two interferences in my life from someone in my future. It is possible that those interferences are more frequent than what we think, but we know only the result of them all, whereas what could have happened if nobody had ever interferred is pure conjecture, a ucrhonia, as your daughter says.».
«And does my daughter know already that?»
«I don't know whether she knows that of India, or she is on the verge to know, because it was about this time of her life, more or less. She is eighty now, isn't she?»
«She is».
«But I don't know if she knows about my childhood's incident. I have a vague remembrance about a dark-haired lady who cured me, but I could not say how old your daughter was then».
«Well», she said with a sweet smile, «you forget a much more important interference, Damil».
«Which is..?»
«Something more important for me, and also for you, too, Damil».
«I can't recall...» «Well, you should. My question is this: would Vanessa exist if you had not brought me into this century?»

And there came the bitterest moment in my friend Sheba's life. I had undergone that path eight hundred years before... So many years already? And yet the years added to one another. They were not really heavy on me, but, on the contrary, they looked as if they were days to me. I had tried to make the best of any single one of them.

However short those days appeared to me, I had done a lot of things. I had undergone a great deal of meeting myself in my solitude, I thought a lot about everything, I ascended in depth of knowledge and peace of mind. And I was deeply in love with life, for evident reasons. I could not understand yet why those brats (as my old age allowed to regard them as such) gave up Paradise to fall into the Hell of oblivion..., instead of deepening on that gift which mankind in the whole had given to themselves. Moreover if we consider that no longer there was space shortage, or pollution, hunger or war problems..., as they all had been solved in a very practical, clever way... Well, that mankind had become so human, that they had opted out of themselves through the narrow door of free-willed death, euthanasia, the real pandemic in such a super civilized world which forgave no one, as the illness itself was in their culture..., or was it in their genes? No, I was not sure, as I kenw it was not in my genes. As it was not that wonderful drug which enabled me to defeat death not to need his services ever in my life, Mr. Death's.

It is strange, up to when Myrna and Vanessa gave me that potion, I used to think of death as something nasty and unavoidable, but once I was aware of what was ahead for me, it was as if I got rid of an annoying creditor whom I would not see again, as we both decided my debt cancelled. So I never saw him again, till my sweet Myrna knocked on his door. Hers was her death, mine was the decision on her funeral rites and mourning, and everybody's the will to respect her decision to opt for the Hereafter, if it exists. But in my inner self, for nearly a thousand years I pondered if it was fair respecting her death wish. Yes, freewill is very present, engraved in fire in the collective mind of my culture, the Jewish Christian Roman one, but many times I played with the idea that freewill is not an absolute good asset. After all, the only thing which made me respect it all my life is the deep certainty that everyone must take his or her right decisions, as mine have not always been the rightest ones, and my mistakes, many. Would I have been right if I had prevented my long life love from committing suicide? It would be like having her a prisoner in torment, depriving her from her will without her giving it to me, at least, as so many times Sheba had wanted to, more over since Babylonian Law granted me that. But I always resisted it. If I did not want to be the owner of Srat, in spite of official papers, how the hell could I be the owner of a sweet, serene but independent creature, Myrna, whom I had lived twice, the first time in the background, the second one so close to her?

Hence my old man's dilemmas, which made me feel so oldish, when there came a similar problem, as we'll see later. But allow me to be a bit more specific on what I did in so much time, or at least tell you about it.

I had dusted off the Vanessa from Maddras a couple of times again, caulked and painted her and even sailed her a number of times, and also went fishing, and, more over, in an outburst of bravery and lack of anything better to do, we went round the world again, only that this time we, Vanessa from Maddras and I, set for the West instead of for the East, like in our last time together in a crazy deed. But this time our tour was total: we went around Africa, and then toured the Mediterranean, stopping in places I could not recall, always from cape to cape within a margin between three hundred and thirty yards off the shore: it was real fun.

I supposed after so many years the scenery would change so much that I could not recognize it at all; but even so I did identify the Scandinavian Peninsula, and then acknowledged the leap to Iceland and America, coming down along the coast to Florida and then going around Cuba, and then Venezuela around the Sargasso Sea, and then the coast of Brazil with a little excursion into the Amazon River, till I got sick of so much green and then came down to Argentina to the Magellan's Straits, which were still so roaring as they used to be in my first life.

On the West coast I came up to Acapulco again where I met Lupe, a bit older, but as smiley and witty as I remembered her. Some fifty years had elapsed since the last time we'd met, but she was now living with Conan. They lived in both their lands, they said. But this time they declined coming to Hawaii with me.

However, this time I did not do that leg, but went to Canada instead, and I was right in my guess, as I arrived at Bering in Summer time, so I could get to Siberia, and following the coast down I visited China, Japan, Indochina, Burma, Bangladesh, India, and from there the Oman Gulf, and the Persian one, and then I was home again.

This time my circumnavigation took me much longer, I think around twenty-five years, as I took it easy indeed. I came back a veteran sailor, probably the most veteran one that ever was: no storm caught me in surprise, and also, when I was sleeping in high seas, I stripped all the sails off and dropped a fortune anchor, that is to say, a bottomless pail tied to the prow of my ship. Sometimes she rocked sharper than I liked, but I smiled and turned round in my bunk, for I knew I should calculate my position again, as usual, according to the positions of the Sun and Venus, as I set sail again for my next course from the middle of the Ocean.

Shortly after I came back, Sheba came to me, weeping bitterly, bewildered: Roman, the man who shared her last three hundred years, was committing suicide! She could not understand: she was thirsty for life, as I was, myself, or probably even more than I. Maybe she was having a tougher time than I, a son of the 20th century, unlike her, who was the product of a more cruel, older society, in which so often she had seen death in unfairness and cruelty, opposed to this gallant, kind world which had accepted us, a world which appeared to us like Paradise itself, the place nobody would ever want to be away from..., impossible to be fed up with.

I told her, once again, my disappointment regarding the situation she was going through. I offered her my help, my understanding, and also I told her there was nothing to do. People of the future are like baby brats who have everything and have no need to suffer for anything, so the only way they have to suffer is the waking of their conscience, when they become conscious they exist, and so they think that is an illness they can't stand, so they commit suicide sooner or later. It has nothing to do with you, Sheba, I said to her, because Roman loves you. He loves you a lot, but he cannot stand the weight of his own existence, even if he was completely happy.

«They are stupid. They have everything and want nothing».
«I agree, Sheba», I said. «But there is nothing we can do. It has nothing to do with you or with me. But here we are, two oldies, you and I, saying that life is always better than any other alternative. However, we are the only ones in the world who think like that. And this turns us into the oldest people in the world».
«I am ony three hundred and fifty-five years old, Damil».
«Well, then we have only to wait for a few years for you to be the second oldest person in the world. When you are over one thousand, like me, you will feel no need to die, as I don't. And we'll be the oldest people in the whole history of mankind».
«Yes, immortal», she said with a sad smile. «But what is the good of it if whose dear to us leave us?»
«Well, we two will always have each other, Sheba».
«I think this is because of the damned hexon».
«What?»
«Yes. I don't have it, and neither you do. And your children had it, and they committed suicide, too. It must be that».
«Yes, Sheba, as you say, it must be that... But», I said changing the topic, «what did you think about the funeral rites for Roman? Are you doing nothing?»
«What did you do?»
«I made a burial pyre and then kept her ashes into an urn inside a grave. They are still there».
«I think I will put him inside a grave without burning him, whole».
«You may count on my help, if you wish».

And that's why I came back to Tartessos. We came to old Italic, once the see of the government of Argantonio, King of that old country, and beside his home, Roman expired. I had shaved again, after so many centuries. My face had a lighter tan than my forehead, but they would balance with time. «A true friend till the end», Roman greeted me, as young as I had met him, but with a deep sadness on his look.

«Roman, you haven't to do it. Rest with us several years more».
«No, my good friend. But I have a last will for you: you brought her to me», he said pointing at Sheba, «so I ask you, please, to take care of her till one of you two decides to go away, too».
«We talked it out, Roman: no, we aren't doing that. Ever. I am over thirteen hundred and she has the same distaste for suicide. Die peacefully, friend, if you wish death, in the knowledge that you will always live in our hearts».
«Bood-bye, husband. I am sorry your daughter is not here to see you away».
«But I am, mother», suddenly we heard. As she saw me, she was surprised: «You! Do you know my parents?»
«I introduced to each other, Vanessa. I met them before you did».
«Uh-huh... You are not the one who has just grizzled at me because of his inability to control his daughter, are you?»
«Vanessa, now I must be somewhere with Myrna, probably», I said with a frankly cynical smile, «in flagrant bicrhony, yes I'm guilty. But in this side of it I am much older than you'd think, and I've lived in your mom's country for a lot of time. But in the moment of your good-bye, many years in the future, it will still be my other self the one who will be with you. And that me will still be younger than you, even if he will love you as much as I do, but he still won't understand that you'll have got to go».
«Daughter, it is good to see you», interrupted Roman then, as he saw his time run out.

«Dad, can't you stay for a few years more?»
«You know it won't make any difference, daughter. And every year I stay will make it only more difficult for the ones I leave here. You will do the same thing some day, and that's why I think you understand this much better than anyone else here».
«Of course, dad».

And after kissing his wife and daughter, he got a cyanid pill out os his pocket, and swallowed it.

«Good-bye, Sheba, the light of my life. Bye, Vanessa, my daughter. So long, Damil, my friend».

And after some minutes that five hundred year old man got totally still and his already widow was crying in silence, a silence us two shared, her daughter wondering at her mom's crying, as she had been taught in the idea that everything has an ending, and me, on the other hand, understanding both Sheba's weeping and her daughter's astonishment.

After a few minutes, I got a spade and dag a grave two meters long, two meteres deep and one meter wide. I took Roman's body with care and, laying it down on a flat piece of wood a little narrower and less long than the whole I had just dug, I took it on my shoulder and put it on the mouth of the grave, and then we told him our last words:

«Roman», I said, «I know you can still hear me, even if for only a little time. Your vital functions are no longer operational, but your hearing still is. I want the last thing you hera from me to be that we love you. Thanks to have taken care and loved Sheba for so many years. I thank you for creating Vanessa. Thanks, my friend. I'll never forget you».
«Husband», said Sheba, «even if we never did any weddig rite, we've been well for all these years, and it was you who made every only my days have sense...», she broke into a sob. «Good-bye, Roman, my love».
«Dad, here we rest, and we'll keep a good memory of you as ong as we live, till the day we follow your path you are treading today. If there is another life, dad, come and tell me in a dream».

After these deep funereal prayers, which came out of our souls, I put my friend's corpse at the bottom of the grave, and with the same spade I used to dig it, I started putting the soil back to where I had taken it from, on the corpse. After a few minutes, Sheba asked the spade from me, and she went on. I realized Vanessa had got another one and between them two they made the ground be even again. Then I got a flat stone, I twisted a bit more to make it regular and by means of my modern resources I was ready to write an epitaph.

«What shall I write?», I asked the two women.

«I'l do it», Vanessa said. «Mom, would you like something special?»
«Daughter, write your dad's name, his birth and death dates, and add that his wife and daughter will never forget him».

So Vanessa chiseled in roman letters: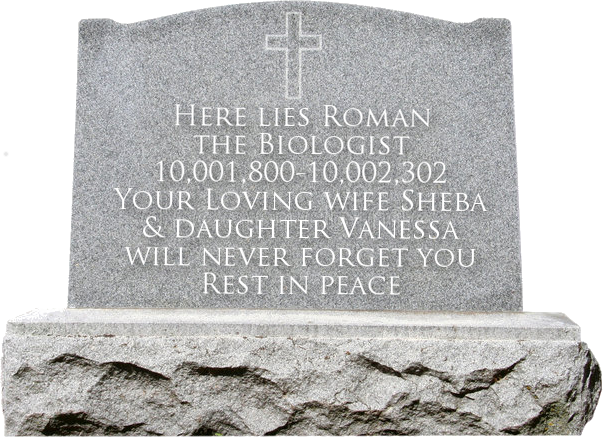 «Amen!», I said.
Both women looked at each other for a long time. They had not been together for many years, and their lives had gone apart centuries ago.
«So what do we do now, mom?»
«We three could live together for a time, Vanessa», I said with her mom's approval.
«That won't be easy, Indalecio. By the way, I remarked mom calls you Damil. Why?»
«It's a long story, Vanessa, but I think if there is anything we have now is time, so let's sit on your dad's grave and we'll let you everything».
So I told her that when I was really alone, with nobody to comfort me, I cried the loss of all my dear ones in other ages, starting with Old Babylon, twenty-six hundred years before I was born, when I met a special slave, Srat, whom I changed her name and set free to bring her to this world, where you were born.
Vanessa was really shocked at what I was telling her. Her mother, still shocked by her own tragedy, just nodded at my explanations.
«Soon after we came», Sheba added, a little overcoming the moment, «at Myrna's granddad's I met your father, and we fell in love almost immediately. I left Damil, though we kept in touch all the time. Yes, I know he was called different before, but he adopted that name when he came to Babylon to melt with us pretending he was coming for another of our cities, Ur, and merge into our community in Old Babylon. He taught me medicine, and after I was his helper for a few weeks, I became his substituting doctor for ten years, at the end of which he came to fetch me. He brought me into this wonderland where nobody dies, but everybody goes away...» «Mom, you'll understand that some day».
«I kept on using my Babylonian name, Vanessa, because in this way nobody would take me for my other self, several centuries my younger, so that Indalecio and Damil can be regarded as two different people and so those who know us both, like your mother for so long and now you, can differentiate and so don't blunder, as you told me so much years ago not to», I finished with a wide smile.
«Yes, in fact I told you not to put your foot on it», she smiled back, «and I told you not so much a time ago» , Then to Sheba I said:
«My dearest Sheba: if you wish to be alone for a while, or just with your daughter, I'll understand. But promise me you'll call me to your side whenever you need me for whatever».
«Yes, Damil. My daughter will keep me company for a few days, at least, won't you, dottie?». Vanessa nodded. «But when I get quieter, I'll go and see you. I promise».
«Then there is little for me to do here». Good-bye, my sweet ones», I said kissing first the daughter's and then the mother's foreheads. They were really similar, almost identical, though Sheba showed more wisdom on her face, and she was more upset because the recent events.
And then I disappeared. But I did not go back to Mesopotamia, my home for so many centuries, but to Gades. For a long time, since I knew Sheba was living in Seville, I had had the idea to go and see what was left of The Silver Little Cup, which I visited as a young man, and also together with Vanessa and Tennerian when we were researching on my particular way to move through time and space. But I had a delusion: the city no longer existed, as Africa had closed the Gibraltar Straits, year after year, and what once was Roman Gades, Tartesian Gadir, now was but the peak of a little mountain. What I had thought to be an exaggerated enlargement of the straits was reall a river dying where the strait was once, and I had navigated it along an affluent wen I was going around the world by ship, as far as another river, which poured its waters into the old Med, which still existed, but much smaller. No wonder I had toured around it in so little time. By making a huge effort of concentration, I projected myself upwards without any artificial device, as yogis in my time had suspected it could be done, and scientists much later had managed to devise the procedure. I was soon a kilometer high in the air, and then I looked at the ground. I was sorry not to have done so when I was touring around the world and I came over that area. Everything was wrong: what I had thought it was Cartage was not so. As there were no signs of the city, I had taken the small natural elevations on the ground for the remains of buildings. But now I understood: ten million years erase everything and leave the ground as if they had never been there. From the Canary Islands (by the way, now I realized I had not seen then in my voyage) as far as the West of Algiers the African continent had joined the South and East of Spain. The relief was totally upset, and the Andalusian and Murcia coasts were missing. I could have known if I only had asked Lupe. That's I paid a visit to her as soon as I left Gades. But before I went to see her, I made an air recognition, as if I were a wingless Icarus, going all over what had once been the Iberian Peninsula: I could not recognize the sthe land from above, the British Islands were not there, either, and what I had taken as such was a different formation not existing in my time, probably due to he elevation of the bottom of he sea. Well, I concluded I had got an E mark in geography of the year ten million and twenty-three hundred.
«It's only logical», Lupe commented when I told her my mistake. «Earth is a very dynamic planet, and in ten million years there is not much left of what you may know. Africa has tried to advance on Europe for some 250 kilometers, though it did not succeed, but made what you call Tartessos go up into the air much more than what you think. That's why the outline is not a bull skin, but more like a turtle one, as it is high up. Let's say Tartessos is now standing on its profile, and the British Islands and the north of what you'd call France are deep into the sea. America may have not changed so much, but the Atlantic is much wider than you remember, whereas the Pacific is much narrower. That's why it took us so little time to get the old Hawaii Islands. By the way, you know they have changed in shape, dont you?»
«Yes, but I did not wonder abot it, as it is a volcanic area». «That's right». «And what happened to the Canary Islands? I lived there once». «They joined the continent. They melted into your Morocco, turned into a desert, and when the whole of Africa was colonized again by the vegetal world, they contributed to the general green, too.
I stayed with that woman for several months, as she was well acquainted not only with geology, but also geography of this new brave world. It was a nice stay, and I taught her to hunt, what she liked a lot. Conan, on the contrary, did not enjoy physical sports, in spite of his name, so he kept to his volcanoes and quakes while Lupe and I shot our arrows at boars, first, and then we tried with lions, and even Bengal tigers..., till we understood the risk was not worth while, considering their meat was not so good tasting as that of other animals we knew: when we came into a herd of gnus or buffaloes, the rest of individuals there ignored us even if we had just killed one of them, but if we picked on a member in a pack of wolves or a family of lions, we had to fight out of there with the game, or shoot them all down. The first time we were caught red handed, because right after we killed the lion, which was quite praiseworthy considering how hard those feline males hold to life, we were surrounded by three lionesses, which we had to kill fast, backing each other, as they tried to catch us off guard in their attack. But once they fell we had to look after their breed, which were five cubs, till they could take care of themselves. That was not so much fun. As a result, the the her grew out of proportions, and so we had to bring another lion family which were hunting in an area with less meat provision.
Six months later I had already learnt everything about my planet's geography, and Lupe could be regardad as Diana, the Goddess of Hunt. So I returned to my home, in Old Mesopotamia, the most beautiful place in the whole Earth.
There was a surprise for me there, however: «Master, you are late».
«Sheba! Oh, come on! Not again! Remember you are no longer my slave».
«Well, that's only because you don't want».
«That's right, Sheba: I don't want».
«You set me free, that is to say, you got rid of me, and look at what happened to me: I fell in love and was unhappy because my man has left me», she said half serious.
«Oh, ok, I am glad you are overcoming it».
«You never overcome such a thing, Damil. Or should I call you Indalecio?»
«Damil I was when I met you, Sheba, and Damil I will be for you forever».
«But I was Srat».
«Yes, Srat the slave. But when you were a free woman you were called Sheba. But if you wish, I can give you another name».
«I love Sheba. You gave it to me. I got used to it. I've answered to that name for over three hundred years. And you have always been more important to me than anyone else, even my parents, whom I almost did not know».
«I have the feeling, Sheba, that your mourning is over».
«My mourn is deep in my heart, Damil. I will never cease to have it. I shall always remember Roman. But being with my daughter these last months made me good. She went and came back, but we spent a lot of time together. I learnt to take care of the Betis orchard, and I widened the house you know».
«It's funny: my home is in your old country, and yours is in my old one».
«Yes. That means we are going to get along very well together».
We laughed at her thought, and that eased the situation. And I suggested a new activity for her: I launched the Vanessa from Madras again into the sea and we went on a cruise along the Euphrates. When we came to the place where the river is born out of rivers Murat and Karasu, we sailed along one after the other, as far as nearly their sources, where we started to touch the bottom with our keel. So we turned round and got into the Euphrates again, and we arrived to the once Arabian city of Al-Qurna, in Basora, where this ancient river joined River Tigris to create the River Arvand, the 200 kilometers of which had already sailed four times in my two long journeys. And then we went up the Tigris as far as near the Anatolian Peninsula, where its sources are. And then we turned round again and went all the way to its estuary, at the Persian Gulf, realizing on the way that our river, the great Euphrates, is really an affluent to powerful Tigris, which is the symbol of the masculine or young principle, because of its strong flow, whereas Euphrates represents the feminine principle or maturity and fruitfulness, as its flow is much slower, what brings a lot of mud deposits which allows the flowering of cities and cultures along its course, like Babylon itself.
This particular navigation was an original and smart way to finish my friend's mourning period. We had sailed over ten thousand kilometers in the rivers, as Tigris is over 1,900 kilometers long and Euphrates, even if it is just an affluent, is 2,780. If we add both legs from Babylon to the heads of both rivers and its corresponding mouths, the result is 9,160 kilometers, if we had not to add also the lengths of rivers Murat, 450 kilometers long, and Karasu, 600: it all adds to 11,360.
Having Sheba as a cabin girl had made a lot of a difference, since sailing itself became much more relaxed for me, above all since she learnt to sail the ship on her own. It was clear that she enjoyed it a lot. Her favorite place was the platform on the top of the main mast3, as the scenery was much more widely seen from there. Sometimes I jumped up and we commented on what was seen from there, while our ship gently sailed along the river.
Nothing had changed there, of course, except for the dust everywhere, as nobody was waiting for us in the city. Nor anywhere else. At night we got used to sit outside in our rocking chairs to gaze at the cloudless sky and chat on the many things we had learnt since we had met. With such a clean and star studded sky there's no wonder astrology was born in this area. Ground fertility, due to water abundance from both rivers and tributaries made it easy for man to evolve faster in this region than elsewhere on Earth, and those being forced out of there kept the idea Paradise itself was here, the place where once God talked to man.
After our river trips, it came to my mind to show Sheba the rest of the world.
«Sheba», I said sternly, «would you like us to sail longer?»
---
FOOT NOTES.-
---

---

---

---

---

---

---

---

---

---

---

---

---

---

---

---

---

---

---

---

---

---

---

---

---

---

---

---

---

---

---

---

---

I had to force myself into not confess one of them was right there, and that I had really sung it to here, even if she would not know about me for another century..Back.

---

---

---

---

---

---

---

---

---

---







---

---

---

---

---

If you liked this book you might get it in digital or paper formats, together with the rest of my production.


You'll get further reference at http://www.obracompleta.com/english.




---

My works

---




If you liked this story, you can tell me.
But if you didn't like it, you can still tell me why.